WWE Elimination Chamber 2013: Dream Elimination Chamber Match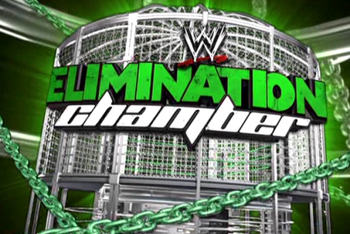 http://www.google.com/imgres?um=1&hl=en&sa=N&tbo=d&rlz=1C1DVCL_enUS421US423&authuser=0&biw=1280&bih=709&tbm=isch&tbnid=p3IHDZtHmZGjqM:&imgrefurl=http://www.wrestlenewz.com/wrestling/exclusive-articles/wwe-elimination-chamber-random-trivia-you-might-not-know/&docid=cMcj9LM0r1VOUM&imgurl=http://www.wrestlenewz.com/wrestling/wp-content/uploads/2013/02/WWE-Elimination-Chamber.png&w=424&h=318&ei=2QghUe3_Esrh0QHg-YDgBA&zoom=1&ved=1t:3588,r:48,s:0,i:312&iact=rc&dur=1250&sig=108541260425683771450&page=3&tbnh=175&tbnw=221&start=36&ndsp=20&tx=133&ty=65
The 2013 Elimination Chamber is upon us, and the winner gets a chance to face the World Heavyweight Champion at WrestleMania 29.
This year has some big names in the match, including Randy Orton, Chris Jericho and Kane. After looking at the match, I though to myself, "If I could pick anyone to be in an Elimination Chamber match, who would be in it?"
So here is my dream Elimination Chamber match, with Superstars from the past and the present.
Shawn Michaels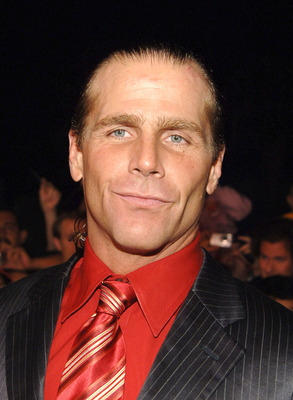 John Sciulli/Getty Images
If there is one person you have to have in a dream Elimination Chamber match, it has to be Shawn Michaels. You have to include arguably the greatest WWE Superstar and greatest in-ring performer of all time.
According to Pro Wrestling Illustrated, Michaels has been in 11 matches of the year, including seven straight from 2004 to 2010. If your goal is to have the most entertaining match of all time, HBK is your guy.
Michaels also won the match in 2002 and won the World Heavyweight Championship.
The Undertaker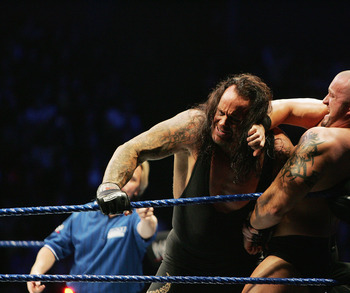 Gaye Gerard/Getty Images
The Deadman, similar to HBK, is arguably the greatest WWE Superstar of all time and has been known to pump out some of the most entertaining matches.
The Undertaker's size and athletic ability makes him perfect for this type of match. The Undertaker has competed in three Elimination Chamber matches.
John Cena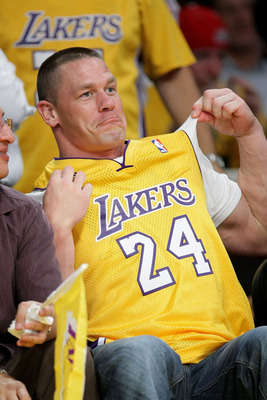 Noel Vasquez/Getty Images
John Cena is probably the most polarizing Superstar in WWE history. While many may not agree with the inclusion of him in their dream Elimination Chamber match, Cena is my favorite Superstar of all time.
I would love to see Cena in a match with the likes of Hulk Hogan, Stone Cold Steve Austin and The Undertaker.One thing that is never questioned about Cena is his effort and intensity, which will help make the match more captivating.
Cena has three wins in Elimination Chamber matches and was very entertaining in each of them.
Hulk Hogan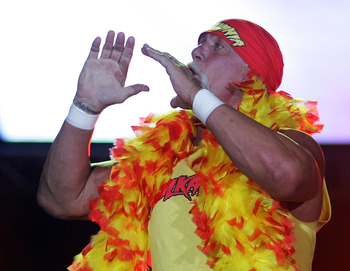 Paul Kane/Getty Images
Hulk Hogan has made a bigger impact on professional wrestling than any other Superstar ever. His run during the '80s helped wrestling break down barriers.
Having Hogan in this match would make it a battle between generations and one that would be very interesting to see—especially the potential interaction between John Cena and him.
Stone Cold Steve Austin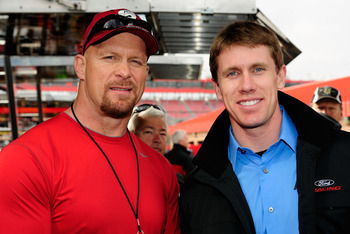 Rusty Jarrett/Getty Images
Stone Cold Steve Austin was the biggest star during the most popular era in WWE. One thing about Austin that is underrated is his technical ability in the ring.
While he is remembered for his antics with Vince McMahon and the rest of the Superstars, Austin also was capable of putting on excellently executed matches.
Just like the interaction between Hogan and Cena is something a majority of WWE fans would kill to see, an interaction in the chamber between Hogan, Cena and Austin would be a clash of three eras.
The Rock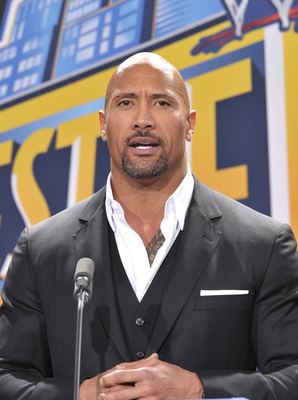 Michael N. Todaro/Getty Images
It's weird to say, but the current WWE Champion is The Rock. He has proved that after nearly a decade away from the company, he is still as over with the crowd as ever.
I definitely have to include the most electrifying man in all of sports entertainment. If John Cena vs. The Rock was a "once in a lifetime" event, can you imagine adding Undertaker, HBK, Austin and Hogan to that?
Potential Replacements
John Sciulli/Getty Images
Here are some Superstars who I considered adding to the dream Elimination Chamber match.
Andre the Giant
I considered trying to add Andre the Giant to the match. Having a giant in the chamber would be must-see.
Triple H
Triple H has the most wins in Elimination Chamber matches. His intensity and experience in the match made me strongly consider him.
Mick Foley
Mick Foley is the greatest hardcore Superstar in WWE history. His highlight reel is packed with crazy stunts that only Foley would do. I would love to see Foley in his prime inside the Elimination Chamber.
Let me know what your Dream Elimination chamber match is.
Keep Reading