Arsenal to Host Blackburn: The Next Obstacle in the FA Cup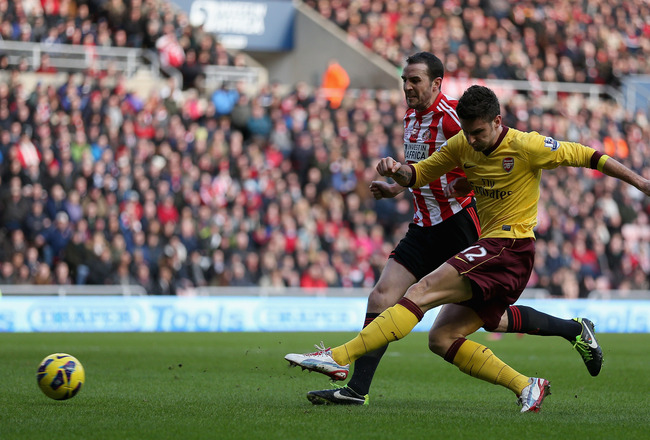 Clive Brunskill/Getty Images
Arsenal is in the middle of an upswing in form: That could help the club with tomorrow's clash against Blackburn at Emirates Stadium during the fifth round of the FA Cup.
Having dealt with Swansea City and Brighton & Hove Albion, Arsenal is progressing nicely in the last tournament it has a realistic shot of winning this season.
Because of that, the Gunners ought to prepare for a fight. Manager Arsene Wenger said that his team will prepare for this game as if it were the final.
If Arsenal is to move on, it'll have to take Blackburn seriously, because we all know that lower-tier teams aren't immune to being beaten by Arsenal. Remember Bradford City?
With that in mind, here are some things to watch out for tomorrow.
Beware of Jordan Rhodes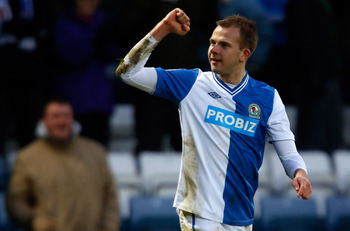 Paul Thomas/Getty Images
Blackburn has been underwhelming as it sits at eighth in the League Championship table.
The club has floundered ever since Venky's Limited, an Indian chicken processing company, took over. Not only that, but there are a couple of trolls masquerading around as the owners.
However, Jordan Rhodes has been neither floundering or masquerading around as something he's not.
He's scored 21 goals so far in the Championship, just three behind Crystal Palace's Glenn Murray's 24.
If Arsenal aren't careful, the Gunners could be the latest to be terrorized by Rhodes' effectiveness in front of goal.
Jack Wilshere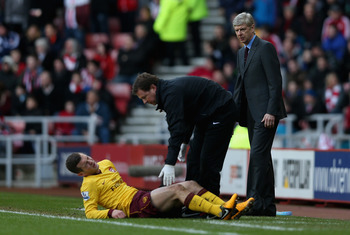 Clive Brunskill/Getty Images
We feared the worst when Jack Wilshere had to be subbed off for an apparent thigh injury against Sunderland. But it turns out it was nothing like we expected.
Wilshere should be good to go against Blackburn. That's good news for Gooners, and dark and terrible news for Rovers supporters.
If Wenger is feeling cautious, look for Wilshere to come off the bench during this game as he's coming off a minor tweak. If not, expect him to be his normal self: attacking the goal, being the central cog in Arsenal's attack and creating general havoc for the defense.
Go, Jack. Go.
The Left-Back Position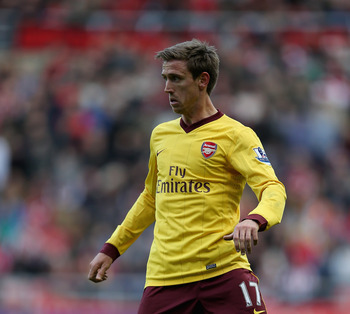 Clive Brunskill/Getty Images
With Kieran Gibbs out for a few more weeks, and Andre Santos gone for the season on loan to Gremio, look for Nacho Monreal to endear himself to the Gunner faithful a little bit more tomorrow.
So far he's been as solid as can be. Of course, the attacking prowess of Jordan Rhodes can test Monreal's stability. Even though Rhodes appears to be the only legitimate threat for Blackburn, others have to be watched as well. Despite the fact that Ruben Rochina's five goals is the second most on Blackburn, he's still a threat.
The left-back position has become a little chaotic for Arsenal lately. Monreal doesn't have to be.
Wojciech Szczesny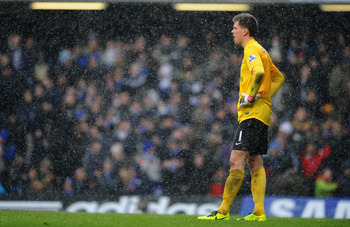 Laurence Griffiths/Getty Images
Arsenal's young Polish goalkeeper admitted that he could do better in goal.
Understatement of the century.
Wojciech Szczensy is a promising keeper, but he's young. And that means he's going to have growing pains.
And since Arsenal is playing Bayern Munich next week in the first leg of the final-16 Champions League clash, Blackburn will be a nice chance to make some tuneups and preparations.
Because Jordan Rhodes presents a similar threat to Arjen Robben and Franck Ribery, right?
Prediction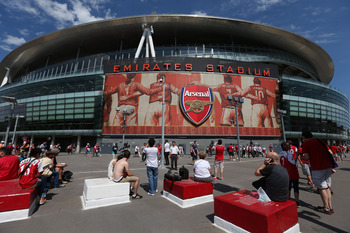 Julian Finney/Getty Images
Arsenal will take care of business against Blackburn. Jordan Rhodes and company will be neutralized while the Rovers' defense is torn to shreds.
Theo Walcott will score a brace and add an assist.
Mikel Arteta will score the third goal in impressive fashion from at least 15 yards away.
Arsenal will advance to the next round of the FA Cup having beaten Blackburn 3-0.
Keep Reading

Arsenal: Like this team?