Rugby Union: Power Ranking Rugby Heraldry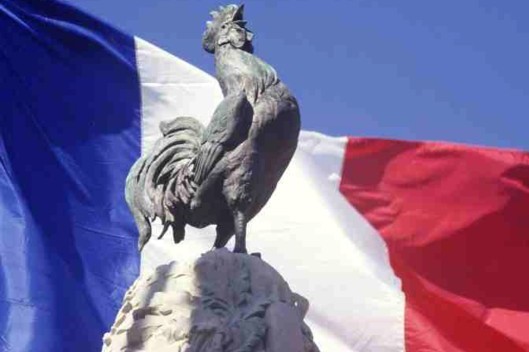 David Rogers/Getty Images
We break down the most fearsome team names in world rugby.
Rugby Union team names do not lend themselves to easy rankings analysis for the simple reason that not every nation has one; not really.
Since rugby's inception in 1823, national teams have surrounded themselves with songs, symbols, logos and crests. Some—like the U.S.A. Eagles—have adopted the North American tradition of naming their national sides while others—like England—go into battle dressed in white, boasting only a single rose across their chests to signify their allegiances.
So, with that understanding, let us dive headlong into the world of rugby heraldry—pitting the weak against the strong in order to decide which nation boasts the most fearsome image of all.
Let get to it!
Begin Slideshow

»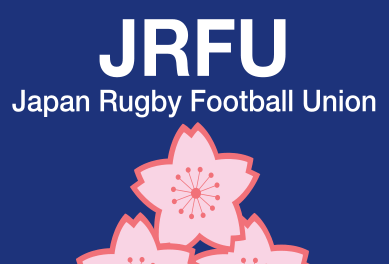 Japan's Cherry Blossom is among the least intimidating of logos.
When it comes to selecting a symbol to represent your country on the sporting field, plants seldom make inspiring choices.
The best that can be said here is that at least these countries didn't choose a vegetable.
Some plants are sturdy while others have thorns; some plants are poisonous or even carnivorous; none of these descriptions, however, are likely to apply to the Cherry Blossom.
The national team of Japan has occasionally sent chills up the spines of their opponents, but the same cannot be said of their logo.
Adding the word "brave" to their moniker hardly raises the standing of this powder pink portrayal of a nation's rugby passion.
In truth, most of Japan's major rugby adversaries come away smelling like...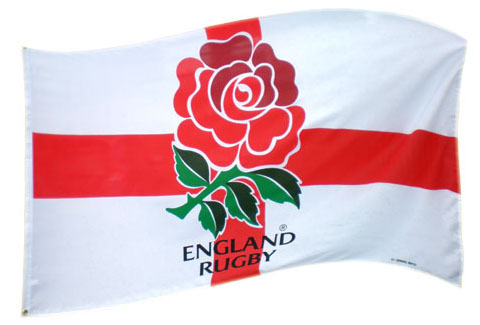 England have been a thorn in the side of many rugby nations.
...Roses—each one has its thorns—which at least ranks them above blossoms in terms of truculence and combativeness.
England is a global powerhouse on the pitch, which in some corners may cut them some slack where the choice of their flowery crest is concerned, but not here.
England comes in at No. 8 in our power rankings of rugby heraldry. One would have thought that the world's oldest rugby-playing nation would have chosen a symbol that stood a little taller.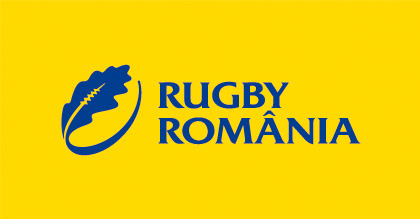 The Oaks have, just occasionally, been poison for top teams.
The Oak is a proud and powerful tree, one whose leaves are the heraldry of the equally proud Romanian Rugby Union.
Still a tree though...
While we are generous enough to rank the Romanian's symbol above the flowery examples that preceded them on this list, the preoccupation of rugby nations with vegetation still baffles the mind.
Romania is known as a rugby nation whose forwards are as tall and as thick as tree trunks, but whose backs move with all the quickness and agility as the rooted tree symbolized on their chest.
At least here, one could argue, there was some appropriateness to the selection.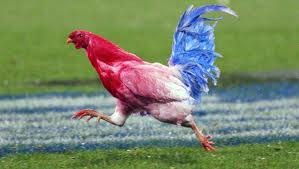 The French have a fearsome team, but a feeble mascot.
Finally, we have left the world of plants behind and move firmly into the animal kingdom of mascots.
We begin with poultry.
They are the French—their mascot? Le Coq.
A witless, flightless, hapless bird that is most notable for its habits of strutting over-confidently, crowing over-confidently and then getting decapitated by the nearest swinging axe.
The French always did enjoy a good guillotine.
One would have thought that their nation's recent Six Nations performances might have French rugby fans questioning their faith in their chosen talisman; but Frenchmen everywhere continue to hold on to Le Coq as vigorously as ever.
Ladies and gentlemen I give you the French. Should we really expect anything less?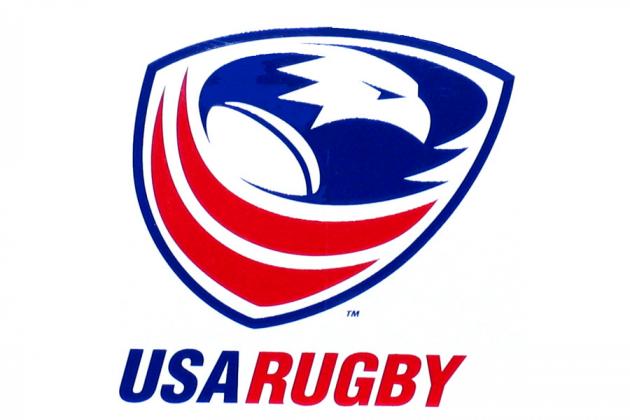 The USA Egales may soon have players as fierce as their logo.
America has long been known as the sleeping giant of world rugby, but their mascot is far more highly rated.
Soaring above the barnyard foul worshiped by their French counterparts, the Eagle has always been perched atop the community of bird-themed team names. If Americans ever begin to notice rugby en masse, they will find an Eagle logo wrapped in in the red, white and blue of their national colours.
A more patriotic symbol for America's rugby community would be hard to imagine, but in the head-to-head clash that is this Bleacher Report ranking, larger and more fearsome mammals await.
To South Africa we go!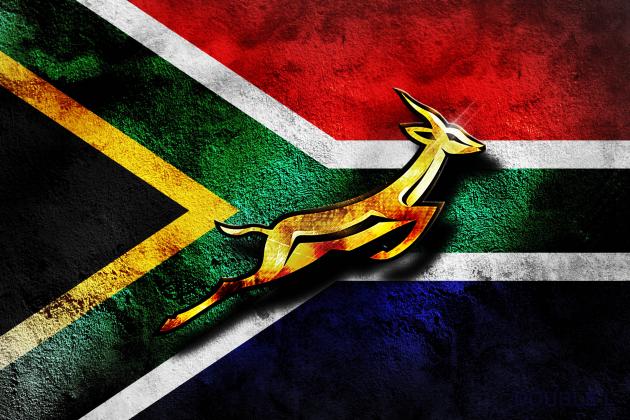 Love for the Springboks has spread across the rainbow nation.
A Springbok, in the dialect of Afrikaans, is the translation for antelope—an animal known for its ability to survive living amongst the myriad of predators that exist on the African savanna.
Admittedly, an antelope is a prey animal, but in South Africa, it is one with a compelling story.
As was explained by Morgan Freeman in the movie Invictus, many in the country's black community wanted to eliminate the green and gold along with the Springbok symbol when Nelson Mandela rose to power in 1994. Mandela, in one of his amazing acts of unification, defended keeping the Springbok as a method of outreach to the South African white community.
In recent days, the South African Sevens team has even adopted the name BlitzBok to lend a more fearsome tone the their country's mascot in the sevens-a-side game.
For surviving apartheid and becoming a beloved symbol for the whole of the rainbow nation, the Springbok comes in at No. 5 on this Bleacher Report list.
A kangaroo, as well as their smaller cousin the wallaby, may not seem high on the list of combative mascots, but they pack a punch.
Like most Australian names, the local pronunciation may draw a giggle from some, but they would be wrong to jest. The outback is flush with its share of lethal creatures, none which should be taken lightly.
The entire continent will be watching this summer to see if their beloved Wallabies will be able to take on the fearsome embodiment of elite rugby in the British Isles—The Lions.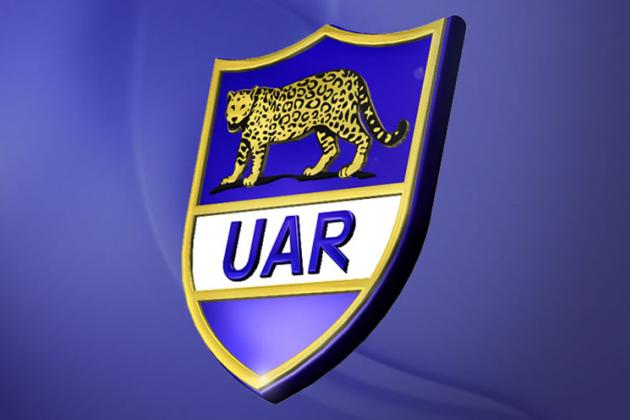 The Pumas are prowling their up the world rugby standings.
Finally, we have a predator!
As the embodiment for Argentina's passionate rugby culture, the puma is a strong choice.
Certainly the Springboks and Wallabies have found reason to respect them in the recent Rugby Championship tournament.
Silent and agile, powerful and fast, the puma would surely have its way with any of the mascots already discussed in this ranking.
Argentina has been stalking its way up the global rugby rankings for some time now, and they are closing in on world's best.
To find a more fearsome image, we must leap from the animal kingdom to mythical kingdoms.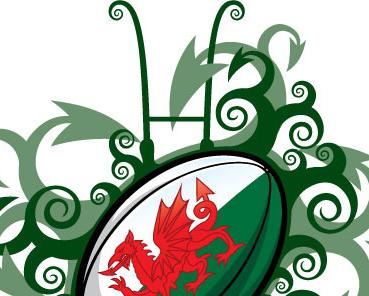 Where mascots are concerned, it is hard to beat the Welsh Dragon.
A famous line from Shakespeare reads "do not stand between a dragon and its wrath."
The Welsh certainly know how to pick them.
What red-blooded rugby player wouldn't want to run out onto the pitch with dragon fire shooting into the air, as Welsh players do for internationals at Millennium stadium?
When it comes to projecting a fearsome image, few can claim a more intimidating edge.
In fact, there may be only one nation who can...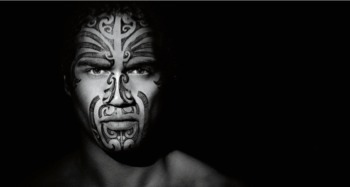 Is there anything more intimidating than the All Black Haka?
They are the All Blacks.
Their heraldry is the blackness. Their mascot is the dark.
No predator, either real or imagined, need represent these men on the field of battle.
The New Zealand Haka and their unparalleled reputation provide all of the game-day atmosphere a rugby fan could ask for.
They play for each other. They play for their country.
No team in world rugby carries with them a more intimidating aura.
New Zealand tops our ranking of rugby heraldry, as the unquestioned leaders in creating a winning presence both on and off the field.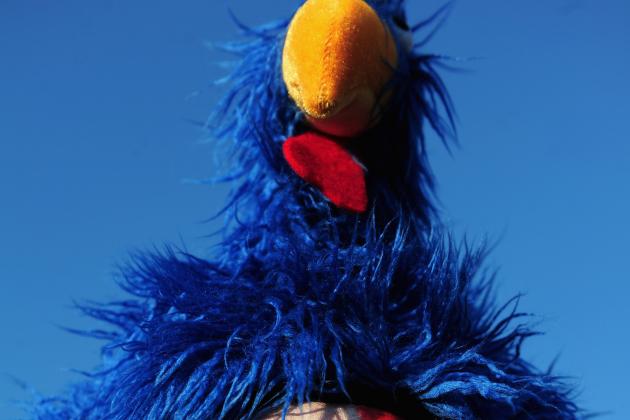 Jamie McDonald/Getty Images
What are your thoughts on which nation has the best heraldry?
Our rankings may be over, but the debate is not. Bleacher Report is your home for great discussion, along with all of the world-class sports news you can handle.
Here is your chance to state your own case for rugby's greatest icons; so plant your flag and may the best nation win!

Jeff Hull is a Featured Columnist for Bleacher Report. To follow the author on Twitter, click on the link below.