2013 NFL Draft: 5 Prospects Who Will Be Drafted Higher Than You Expect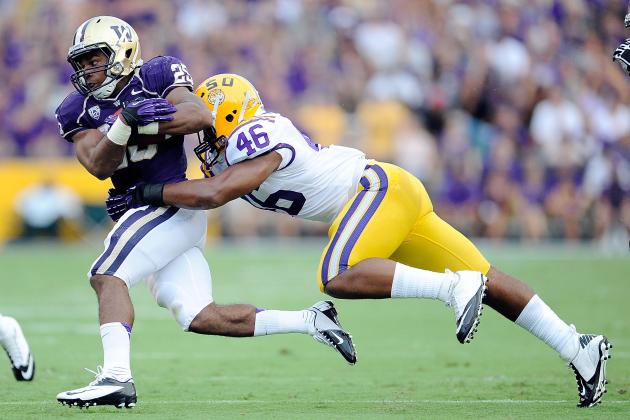 Stacy Revere/Getty Images

Every year in the NFL draft, there are players who don't get the attention they deserve and end up being grossly undervalued by the media and casual fans.
But for many scouts and experts who put their time in watching film, there are always guys on their boards who are higher than many would expect. These are guys who went to smaller schools or who were just overshadowed on their team by other stars. Whatever the case, players sometimes just aren't valued as highly by the masses and end up being big surprises on draft day.
For this article, I looked to my own film study and research of some trusted scouts and experts to sift out some potential diamonds in the rough. These are players that I expect will continue to climb boards and go higher than they are projected to right now. And they'll ultimately have better NFL careers than some of the guys ranked above them.
Here are five prospects who will ultimately be drafted higher than you'd expect. Remember these names in April.
Begin Slideshow

»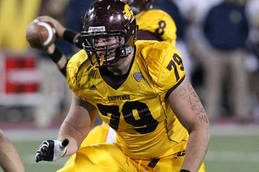 Fisher's stock has risen consistently throughout the season, and he shined in the Senior Bowl. His first-round status has been cemented, although he still doesn't have the name recognition of fellow top tackle Luke Joeckel.
Fisher has the size, length, footwork, balance and technique to step right in and be a day one starter in the NFL. I think he may even have higher upside than Joeckel.
Upside notwithstanding, Fisher most likely won't supplant Joeckel as the top tackle selected. But I'd be shocked if he fell out of the top half of the first round.
I really think Fisher will be, and deserves to be, a top-10 pick. That may surprise some people right now, and it will probably still surprise some casual fans on draft day, but make no mistake, Fisher belongs there.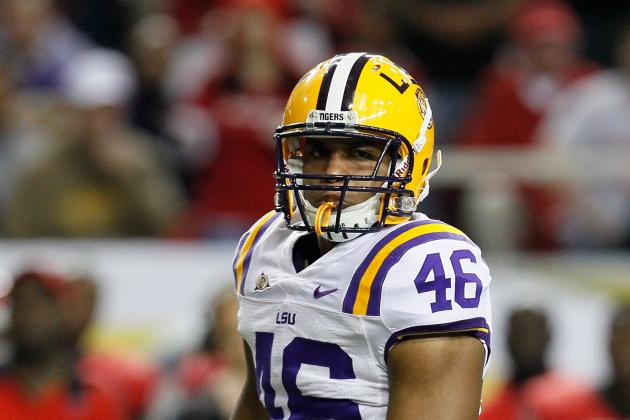 Kevin C. Cox/Getty Images

This statement seems less bold after the Manti Te'o scandal, but I think Kevin Minter could very well be the first inside linebacker selected, before Te'o and Alec Ogletree.
Minter reminds me a little bit of Luke Kuechly in that he is a fundamentally-sound tackling machine. Both players have great instincts and pursue the ball very well.
At a solidly built 6'2", 220 lbs, Minter rarely makes mistakes, but he also won't wow you with any big plays. He isn't slow at all, but he also doesn't have that exceptional athleticism that you see in a guy like Ogletree.
But Minter understands the game at a high level. He takes great angles to the ball and can really read a play and diagnose how he wants to attack it. He doesn't have the highest ceiling, but he has a very high floor and should absolutely be a first-round pick.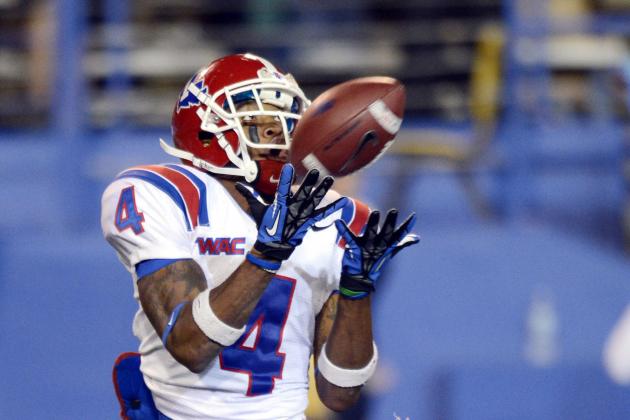 Bob Stanton-USA TODAY Sports

Quinton Patton was one of the best-kept secrets in the nation until he had a phenomenal week of practices leading up to the Senior Bowl.
He put up huge numbers in college, but because it was at Louisiana Tech, it didn't garner much attention. Still, production can't be ignored, and Patton had some spectacular performances throughout his career.
He isn't very big, he doesn't have elite speed or explosiveness and he isn't particularly strong. But he runs great routes, has dependable hands and just has a knack for getting open and making plays.
He should be one of the first five receivers taken, and I wouldn't be surprised if he sneaks up into the beginning of the second round.
Ed Zurga/Getty Images

This is probably the most well-known name on the list at this stage, but Richardson still hasn't gotten the props he deserves.
Even as he made waves carrying Missouri's defense through the SEC, putting up huge numbers for a defensive tackle, many people weren't sold on Richardson as an NFL prospect.
But as his name circulated and more film was studied, it became evident that he isn't just a one-trick pony; this kid can do it all, and his stats aren't even fully indicative of his capability and potential.
Richardson has the size, strength, agility and ferocity to play in numerous positions in either a 3-4 or a 4-3 scheme. He could definitely play inside in a 4-3 or at any of the three spots along a 3-4 line. Richardson should absolutely be considered a top-10 pick.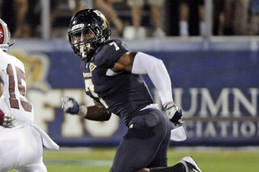 With teams throwing the ball more than ever before, the safety position has increased in value exponentially over the past few years. For this year's draft, Kenny Vaccaro has softly cemented himself as the consensus top safety available.
After Vaccaro, a number of names have emerged as potential high picks. Matt Elam, D.J. Swearinger, Eric Reid, Phillip Thomas and Tony Jefferson are all talented, but Jonathan Cyprien from Florida International could give them a run for their money.
Cyprien isn't a name that most fans would recognize right now, but pay attention here if you want to be ahead of the curve. He could very well end up vaulting a few of those names listed above and be a mid-to-late second-round pick.
He had a good Senior Bowl, which helped his stock a bit and made scouts go back and re-look at his tape. Cyprien is incredibly impressive physically, and his tape shows a ton of potential.
He is a quick-twitch athlete with a ton of explosive strength. But he isn't just a raw athlete; he also has great instincts and a high motor that allow him to seemingly be all over the field at once. Keep your eye on Cyprien, as he could be the steal of the draft.