College Basketball: The 10 Most Underrated Players in the Big East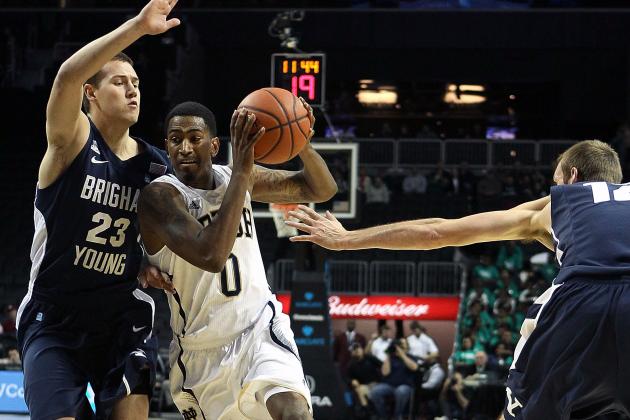 Alex Trautwig/Getty Images

Championship contenders are built with a core combination of elite talent and a surrounding cast of teammates who get the job done in supplemental positions.
Not every player can enjoy the limelight and cruise around school like the big man on campus, but each one can ultimately make an meaningful impact on the championship chase.
We're interested in the guys who continuously pick up the slack and grow as individual players, but don't necessarily pick up all the accolades along the way.
Here are 10 Big East players who let their game speak for itself, even when the spotlight is pointed elsewhere.
Begin Slideshow

»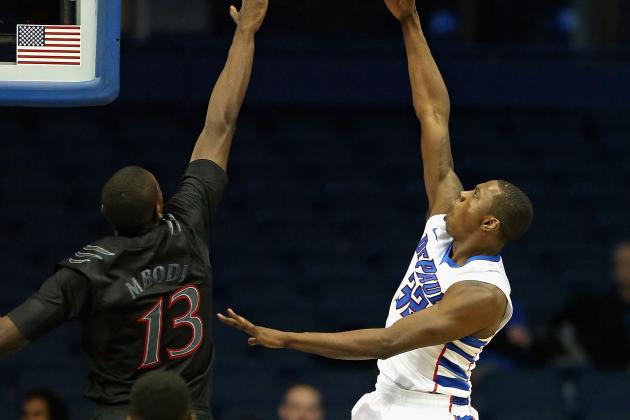 Jonathan Daniel/Getty Images

Mbodj is an underwhelming offensive talent, but the Cincinnati senior and Senegal native has cranked things up for the Bearcats defense. The 6'10" center ranks second in the Big East in blocked shots with an average of 2.4 swats per game.
Although his touches on offense remain rare, Mbodj is averaging career highs in points per game (5.3) and field goal percentage.
The interior intimidator is also among Cincinnati's leaders in rebounds.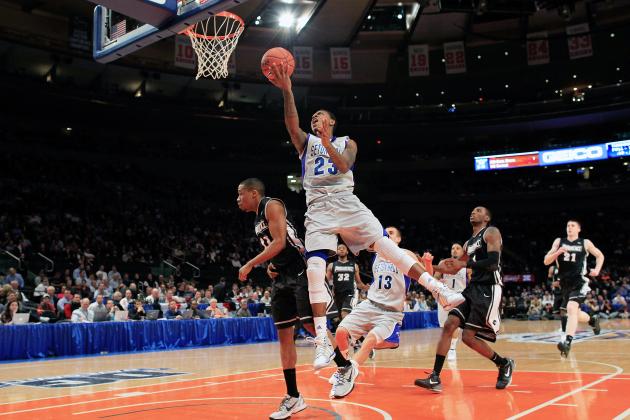 Chris Trotman/Getty Images

Seton Hall is struggling again this season, currently sitting at 2-10 in conference play. Despite a trying winter, Edwin continues to emerge as a complete guard prospect.
The 6'6" New Jersey native is hitting 42 percent of his three-point attempts and leads the Pirates with 17 points per game. Edwin has been forced to hoist up more shots this season, but he remains a tenacious perimeter defender.
He ranks second among Big East players in steals and uses his long frame to disrupt outside shot attempts.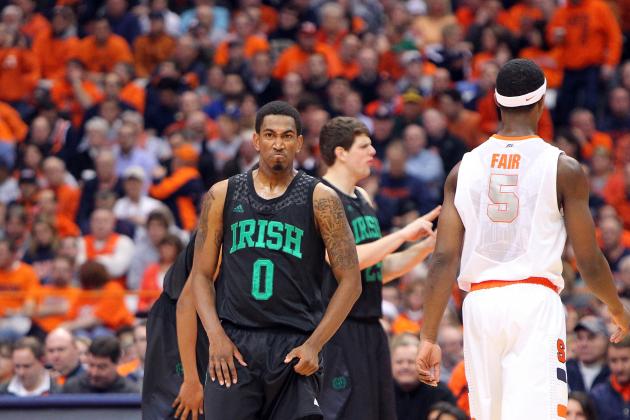 Nate Shron/Getty Images

Most hoops talk in South Bend currently swirls around Conference Player of the Year candidate Jack Cooley, who is on a personal double-double spree this season.
But don't forget the steady backcourt leadership of junior Eric Atkins.
The 6'2" ball distributor ranks third in the Big East in assists per game (6.1) and is a smart, selective shooter. Atkins is shooting less than last season, but has seen his field goal percentage spike from 39 to 46 percent.
He dished out nine assists and drilled three three-pointers during Wednesday's overtime win against DePaul.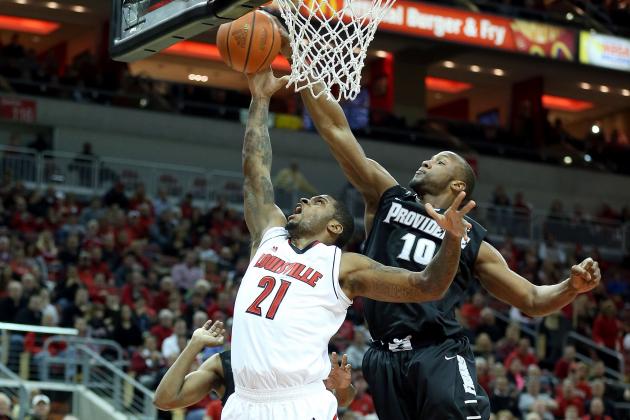 Andy Lyons/Getty Images

The recent recognition of Batts as Big East Player of the Week proves the Providence forward is gaining traction as a tremendous asset.
The 6'10" Friars forward has been outstanding in support of Bryce Cotton, who leads the conference in scoring.
Batts is shooting 50 percent from the floor and ranks eighth in the Big East in rebounds per game (seven).
After averaging six points and four rebounds per contest as a sophomore, he has become a valuable offensive force (14.7 PPG) for a Providence team jockeying for position in conference standings.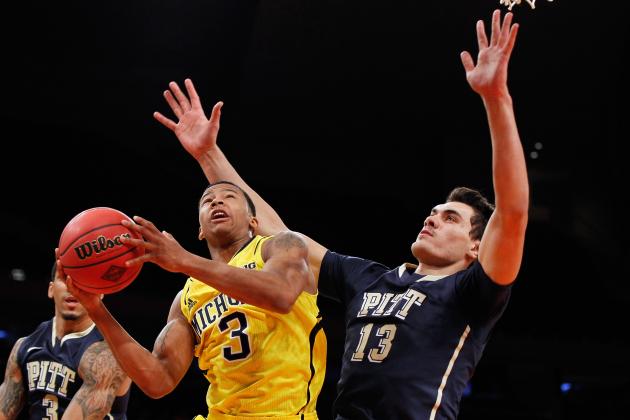 Mike Stobe/Getty Images

Chris Trotman/Getty Images

The sophomore guard hasn't been dragged down by Rutgers struggles (six losses in last seven games).
Mack—a thrilling 5'9" sharpshooter—is hitting 45 percent of his shots from beyond the three-point arc.
Mack shot just 39 percent from the floor as a freshman, but is currently hovering the 50 percent mark through 23 games.
It's worth monitoring Mack to see if his torrid shooting continues to season's end.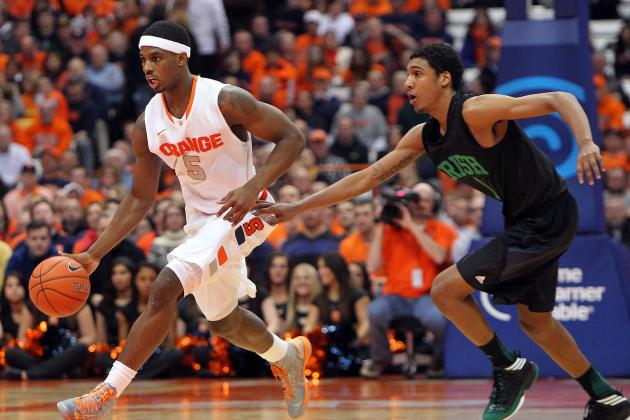 Nate Shron/Getty Images

The Orange are arguably the conference's deepest team. A variety of Syracuse standouts are capable of stepping up when called upon.
Fair, a 6'8" junior, is enjoying a career year. He has developed into a consistent outside shooter and continues to do damage on the glass.
The Baltimore native is pulling down a career-high seven rebounds per game, while showing the ability to step back and knock down a long ball (he's a 42 percent three-point shooter).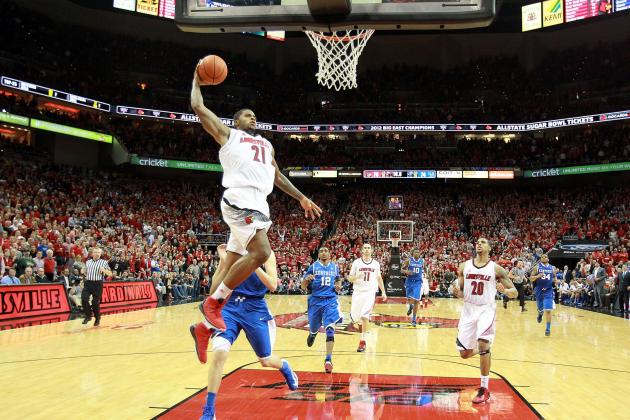 Andy Lyons/Getty Images

Behanan brings interior toughness to Louisville's lineup.
Though the Cardinals were heralded as the conference's top team in the preseason Big East Coaches' Poll, things have not come easy for Rick Pitino's club.
Preseason Conference Player of the Year Peyton Silva has underwhelmed and junior Ross Smith is shooting under 40 percent from the floor.
Behanan, a sophomore, has accepted additional responsibility this season and he is flourishing.
The 6'6" forward is connecting on over half of his shot attempts for the second straight season and has seen his scoring average increase this month.
Behanan busted out in a big way with 30 points and 15 rebounds on 13-of-20 shooting during a five-overtime loss at Notre Dame.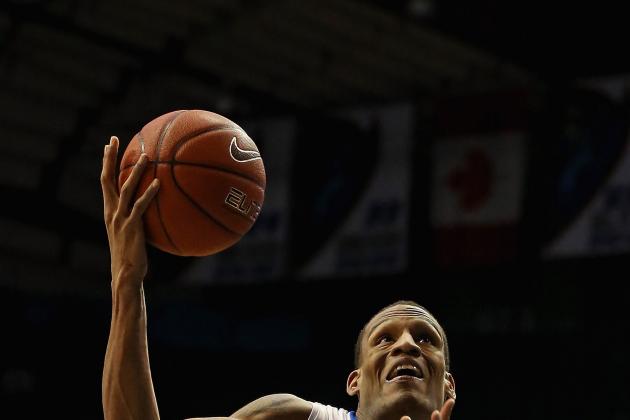 Jonathan Daniel/Getty Images

Melvin hasn't sniffed much national media notoriety while playing for conference doormat DePaul.
The junior has struggled to carry the Blue Demons to a string of Big East wins this program desperately desires, but he ranks among the conference's most consistent performers.
Melvin has averaged at least 14 points per game for thee straight seasons and ranks fifth in the Big East in rebounds. He has built a nice resume within the conference, which could set him up for a potential professional career when his time at DePaul is done.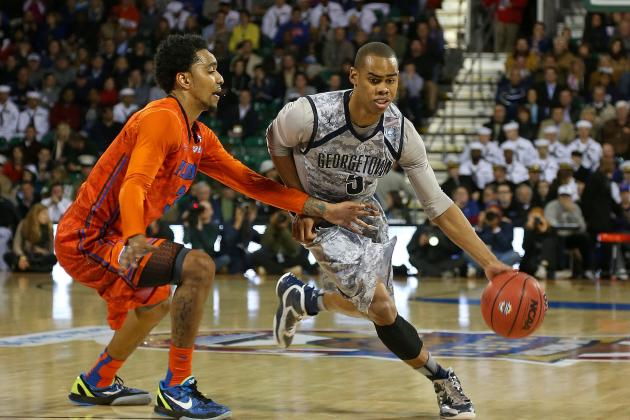 Mike Ehrmann/Getty Images

The junior is a linchpin atop Georgetown's suffocating defense. His dogged defense against opposing point guards creates opportunities for the Hoyas on a nightly basis.
The 6'1" Starks was extremely quiet offensively over the course of his first two seasons at Georgetown, but has blossomed into a primary contributor as a junior.
He hits 42 percent of his three-point attempts and ranks second on the squad in scoring (12.4 points per game).