WWE: 4 Reasons Ryback Deserves a Second Look from His Critics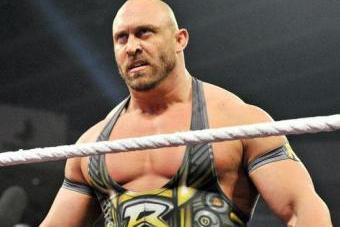 Photo Courtesy WWE
Since Ryback exploded into the main event picture in WWE last fall in the run-up to the Hell in a Cell pay-per-view, he has elicited mixed reactions from fans across the WWE Universe.
His critics will call him green or say that he isn't ready for main event feuds like his short-lived feud with CM Punk. While those criticisms may have been valid in the past, Ryback has improved greatly over the past six months.
Critics of Ryback should take a second look at Big Hungry, as he seems destined to be a star. Here are four reasons why.
Begin Slideshow

»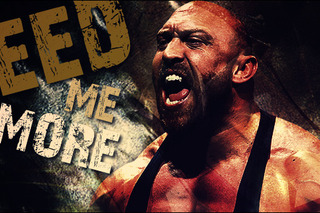 Photo Courtesy WWE
Whatever the Internet Wrestling Community thinks of Ryback, live audiences have grown to love him. Unlike his early days, Ryback rarely if ever gets the "Goldberg" chants he once did.

Fans across the audience, both children and adults, are sporting his gear, meaning he's selling merchandise for WWE. And while fans liking a wrestler in and of itself is not a reason to like someone, it does show that on some level he is able to connect with the audience.

Connecting with the audience is one of the most important aspects of pro wrestling. And one thing is for certain: Whether the fans cheer or boo, they care.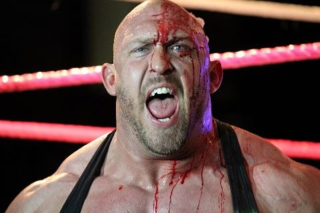 Photo Courtesy WWE
In WWE today, there aren't many people who can play the role of the "monster."
Mark Henry, until recently, has been absent. The Big Show and Great Khali are more "giants" than "monsters." Guys like Ezekiel Jackson and Mason Ryan haven't been on WWE TV in forever.

Ryback, if he can develop correctly, could be the next Batista. And WWE needs Ryback to fill that role. He is one of a few people who can carry out the big, powerful, devastating moves that get the fans going into a frenzy.
And if his mic skills continue to improve, he could be a big star for years to come. Speaking of mic skills...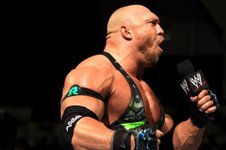 Photo Courtesy WWE
When Ryback returned in spring of 2012, he was squashing jobbers and never spoke. It was a cool gimmick, but it seemed to drag on.
Many people criticized Ryback for not being able to talk on the mic, going back to his days with the Nexus as Skip Sheffield.

Since he entered top-card feuds with CM Punk and now The Shield, he has greatly improved his mic skills. His Slammy Award acceptance speech, in which he quoted Owen Hart, was the turning point.
Since then, his promos have been improving.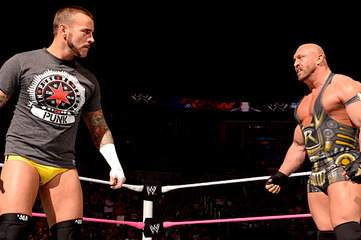 Photo Courtesy WWE
Ryback, as his character is currently incarnated, has been in WWE about a year (excluding his run in the Nexus as Skip Sheffield). Unlike many other wrestlers, Ryback never "paid his dues," so to speak.

He never won the United States, Intercontinental or tag team titles, and he's never won a big-time match. He lost repeatedly to CM Punk and jobbed to John Cena at the Royal Rumble.
Now he's in a match with The Shield, and rumor has it that match will be a War Games-style elimination tag match in an Elimination Chamber.

His losing record in big matches notwithstanding, Ryback has been a part of some of the biggest matches over the past six months. Now that Brock Lesnar has signed a two-year deal, there is a real possibility for a long-term feud between the two.
Ryback vs. Big Show, Ryback vs. CM punk or even Ryback vs. Cena could all happen, and they would be exciting feuds.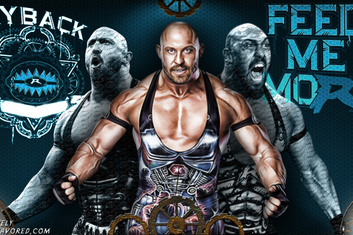 Photo Courtesy Matthew Harrak/Creatively Endeavored
So what do you think? Do you think Ryback deserves a second look from critics?
If so, explain why. If not, explain as well. Your comments are always appreciated.