Fujikawa Adjusting Quickly to Cubs, U.S.
Use your ← → (arrow) keys to browse more stories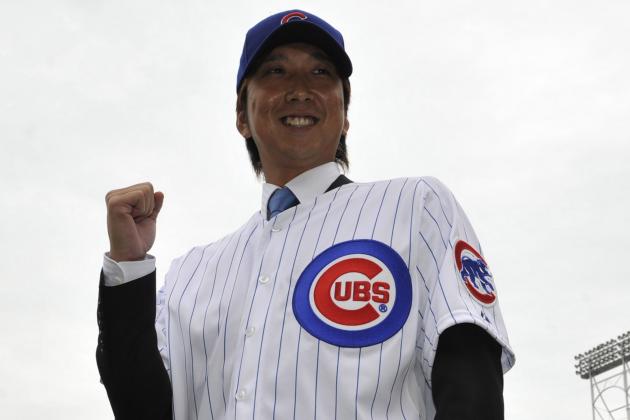 David Banks/Getty Images

After just a few days with his new team in a new country, Chicago Cubs reliever Kyuji Fujikawa says he's adjusting well to his new surroundings -- on and off the field. "American food is good," Fujikawa said through an interpreter before a bullpen session on Thursday morning. "Very exciting. Every day. Every day is something new."