Could BYU's Ezekiel Ansah Be the Next J.J. Watt?
Use your ← → (arrow) keys to browse more stories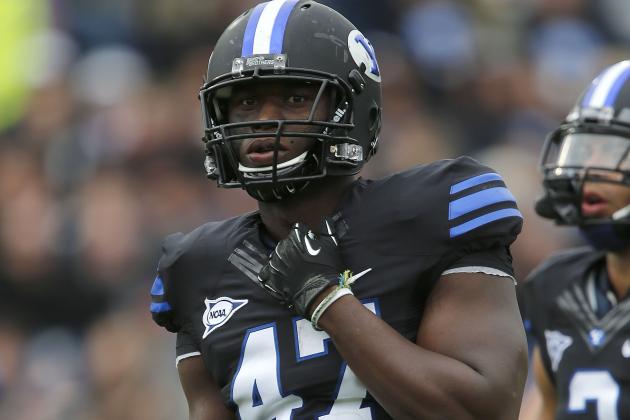 George Frey/Getty Images

The Ghana native has been one of the hottest names in scouting circles since the middle of the season after emerging as a force on BYU's tenacious defense. Ansah recorded 62 tackles, including 13 tackles for loss and 4.5 sacks, while playing a myriad of positions (DE, DT, NT and OLB) for the Cougars...