Predicting One 2013 Award Candidate for Each American League Team
Jamie Squire/Getty Images

Last year's American League award winners featured a number of expected contenders and household names, including AL MVP Miguel Cabrera, AL Cy Young Award Winner David Price and AL Rookie of the Year Mike Trout. Many fans and writers had predicted these three would be in the running for the awards they would subsequently win, so it wasn't too surprising to see them take home the hardware.
At the same time, less of us had Bob Melvin penciled in for AL Manager of the Year as the Oakland A's were almost afterthought in a division expected to be controlled by the Texas Rangers and Los Angeles Angels. However, Melvin got the most out of a young pitching staff and pieced-together lineup to win the American League West and the award for the league's best manager.
Even less of us saw Fernando Rodney's virtuoso 2012 campaign coming - a year in which he set a Major League record for a relief pitcher with a minimum of 50 innings pitched by recording a 0.60 ERA, en route to winning the AL Comeback Player of the Year Award.
And if a handful of votes had gone in a different direction last year in the American League balloting, we could have seen the first back-to-back AL Cy Young Award winner in over a decade in Justin Verlander, the third-ever rookie to win AL MVP in Mike Trout (a player who didn't even start the season in the majors), and a manager who lost 93 games a year prior win AL Manager of the Year in Buck Showalter.
The bottom line is that picking who will win - or even just be a candidate - for the end-of-season awards in each league is an inexact science. There are often a number of expected superstars in the running and then there are a number of darkhorse candidates or guys who were completely off the radar going into the season.
However, in this slideshow, I'll make an attempt to pick out one member from each AL squad (some of which will have more than one obvious contender) who should be expected to contend for one of the aforementioned awards in the American League in 2013 and explain why I expect them to at least be in the running for some hardware this season.
I will follow up with the expected National League award candidates by team next week.
Begin Slideshow

»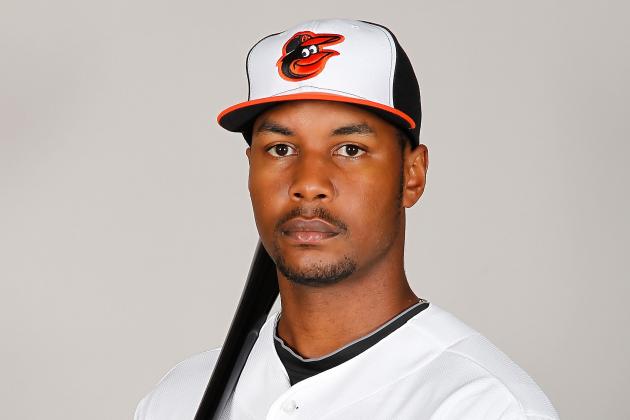 J. Meric/Getty Images

There are at least three or four American League team which, despite the talent on their roster, do not present an obvious choice for any of the primary end-of-season awards. The Baltimore Orioles are one such team.
Buck Showalter was the runner-up for Manager of the Year in 2012 as he guided the Orioles to a shocking playoff run last season, but the deck will be stacked against him doing so again in 2013.
The Orioles had the third-best record all-time in one-run games - a mark unlikely to be matched, a defense that was below-average both in terms of UZR and fielding percentage, and a starting rotation which ranked in the bottom-third in ERA. Despite all this, they defied the odds and won 93 games.
They would have to keep defying the odds to do it again, as the team has made minimal improvements this off-season while the Blue Jays and Red Sox have gotten better and the Yankees and Rays are expected to remain perennial contenders. All of which points to it being unlikely that Showalter is once again a serious contender for AL Manager of the Year in 2013.
Additionally, while Adam Jones had a phenomenal year in center field last year and while we still wait on Matt Wieters to finally have that breakout campaign, those two would be considered longshots for AL MVP award at best.
That leaves L.J. Hoes perhaps as the default choice here, and I don't mean to take anything away from the 23-year-old who is currently ranked as the organization's sixth best prospect by Baseball America.
Hoes has progressed through the minors successfully, seemingly improving his game at each stop. He split last season between Double-A and Triple-A and posted a combined line of .287/.372/.388 with 5 home runs and 54 RBI.
Those aren't numbers that will get too many people excited, but Hoes could be the type of player who develops into a more productive major-league offensive weapon than he was in the minors. And while Hoes is never going to hit 30 home runs, his power is still developing.
However, he already has a very good batting eye (to which his 65/76 K/BB rate can testify) and good speed on the base paths, as indicated by his back-to-back seasons of 20 stolen bases in 2011 and 2012. He has also hit .285 or better in four of his five minor-league seasons.
In some ways, he reminds me of a right-handed Denard Span, who has shown more power in the majors than the minors (albeit still unlikely to hit double-digit home runs), while flashing a good ability to draw walks and steal bases, handling all outfield spots on defense adeptly, and maintaining the same solid batting line he posted in the minors.
That wouldn't make Hoes a superstar, but in what could be a softer AL rookie class than a year ago - depending on which other prospects are called up in a timely fashion - it could be enough to put him in the running for Rookie of the Year if he gets adequate playing time.
Jones has center field locked up, but Nate McLouth is far from a sure thing in left field and Nick Markakis, the presumptive Opening Day right fielder, ended last season on the DL and could be on the trading block if the Orioles struggle in 2013.
Hoes appears to be major-league ready, and if he can find his way into the lineup, he could flirt with .300, while stealing double-digit bases and playing starter-quality defense - all of which could be enough to make him a serious Rookie of the Year candidate in 2013.
Other potential award candidates: Buck Showalter (AL Manager of the Year), Adam Jones (AL MVP)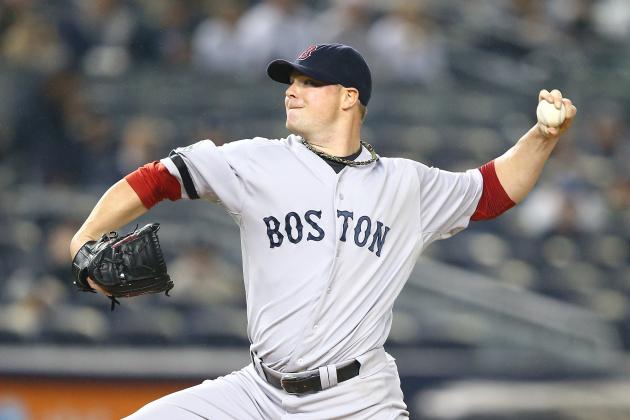 Al Bello/Getty Images

Just about everything that could go wrong for the Boston Red Sox went wrong in 2012 and no player was more indicative of that than starting pitcher Jon Lester.
For the four seasons from 2008-2011, Lester posted an ERA under 3.50 each season, while averaging 196 strikeouts and winning two-thirds of his decisions (a statistic I would usually not bother to mention, except that it still seems to factor into who wins the Cy Young Award). Lester perennially posted ace-quality numbers during this span and was twice named to the AL All-Star team.
In his first season without pitching coach John Farrell (who left to become the Blue Jays manager in 2011), he continued to pitch well, though his strikeouts dropped and his ERA saw a slight uptick. However, in his second season without Farrell, in a year of utter chaos and monumental disaster in Boston, Lester had his worst full-season in the majors.
In 33 starts in 2012, Lester recorded a 4.82 ERA - a full 1.35 runs worst than his previous full-season worst in 2011 - while his strikeout rate plummeted to 7.3 K/9 IP and his home run rate worsened to 1.1 HR/9 IP. Lester in some ways personified the overall disappointment that was the Red Sox season.
Fast forward to 2013 and Lester is a popular choice for a bounce-back campaign. He will be reunited with former pitching coach, John Farrell, who returns as manager and who Lester himself says "helped mold [him] into the pitcher [he is]."
Lester also says Farrell is "a very meticulous person," and it's very possible Farrell could find the flaws that set Lester back as opposed to the cycle of pitching coaches since Farrell's departure who got caught up in the distractions surrounding the team over the last two seasons.
Having Farrell back will be a nice bonus for Lester, who looks to return to posting his typical top-of-the-rotation statistics, but it also helps that the numbers appear to be on his side. Lester's FIP of 4.11 and xFIP of 3.82 bode well for a return to a lower earned-run average, closer to his career 3.76 ERA.
Lester also posted career-worsts in LOB% (67.6 percent in 2012 as opposed to 78.1 percent in 2011) and HR/FB% (13.9 percent in 2012 as opposed to a career rate of 10.1 percent). His BABIP of .312 was also noticeably higher than his career BABIP of .301 - a number whose impact was inflated by a dropoff in strikeouts.
Lester's velocity was relatively unchanged on all his pitches as were the rate of contact made by opposing hitters. Lester threw a few less pitches in the strike zone last year, but his walk rate was actually lower in 2012 than it were the past two seasons. It just seems as if Lester missed his spot on a number of pitches, did so at inopportune times, and paid dearly for it.
Were these mechanical errors or perhaps just mental mistakes made by a pitcher accustomed to winning on a team that struggled most of the season and was mired in controversy?
He threw more sinkers and less cutters and the cutters he threw had less movement (h/t to Michael Barr of FanGraphs), so it could have been mechanical. However, he also struggled pitching out of the stretch and looked lost at times, so mental issues could have also contributed to his struggles.
Whatever the case, there's a good chance Lester works out the kinks in 2013. Farrell should be able to spot why Lester made the mistakes he made last year and get his repertoire back on track, while less of a media circus surrounding the organization should help alleviate the distractions.
In Lester's last year paired with Farrell as his pitching coach in 2010, he went 19-9 with a 3.25 ERA while striking out 225 in 208 innings. He also allowed only 14 home runs that season (compared to 25 in 2012). He finished fourth in Cy Young voting that season.
With Farrell back in the dugout, Lester could rediscover the magic that made him an ace, and with a better defense behind him, he could feasibly duplicate his 2010 statistics.
If Farrell can get Lester back on track and pick up where they left off in 2010, Lester could be a strong candidate not just for a rebound, but for the AL Cy Young Award. A lot will have to go right in 2013, but Lester has an established track record for success and with Farrell's help, could return to being one of the five best pitchers in the American League in 2013.
Other potential awards candidates: John Farrell (AL Manager of the Year), Jacoby Ellsbury (AL Comeback Player of the Year, again)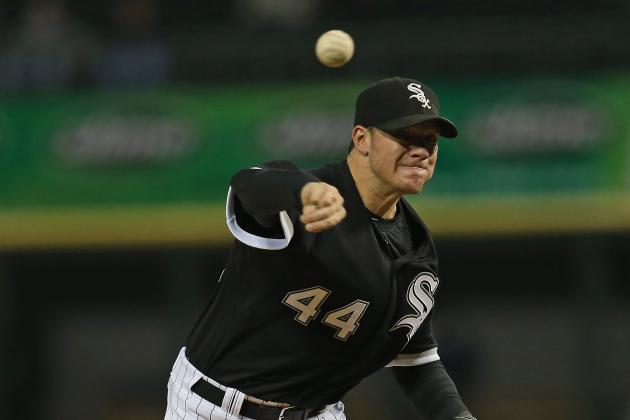 Jonathan Daniel/Getty Images

Jake Peavy did last year what Jon Lester hopes to do this year, which is to rediscover the formula that made him a great pitcher. However, the main ingredient in Peavy's formula was good health - something that had been lacking for the past three seasons.
For a half-decade from 2004-2008 with the San Diego Padres, Peavy was one of the best pitchers in all of baseball, finishing with a sub-3.00 ERA four out of the five seasons and twice having the best ERA among all qualifying starting pitchers.
In 2004, he recorded a remarkable 2.27 ERA, which is still his career-best. However, his finest work came in 2007 when his 2.54 ERA - which was the only ERA among all qualifying pitchers under 3.00 that season - combined with his National League-best 240 strikeouts to win him both the NL Pitching Triple Crown and, inevitably, the NL Cy Young Award.
Unfortunately, as the story often goes for pitchers, Peavy soon began to struggle with a number of injuries.
In 2009, he suffered a severe ankle injury running the bases but rushed back after a mid-season trade to the White Sox, despite not being fully healed. In 2010, he ruptured a tendon connected to his shoulder that cut his season short in July. Then in 2011, while still recovering from the surgery on his arm, he constantly battled with a strained groin throughout his 18 starts.
After five years of dominance, the series of injuries from 2009-2011 left Peavy a shell of the pitcher he once was. During those three injury-riddled campaigns, he was limited to 51 starts during which he recorded a 4.35 ERA and lost nearly a strikeout per 9IP off his career average.
However, fully healthy for the first time since 2008 and under new players' manager Robin Ventura, Peavy once again returned to above-average form. He stayed healthy all season, making 32 starts and throwing 219 innings of work. Though his win-loss record didn't show it, his 3.37 ERA, 1.10 WHIP, and 194 punch-outs indicated that Peavy had returned.
Chris Sale may have posted slightly better numbers, but Peavy is my pick to be in the mix for the best pitcher in the American League in 2013. Sale still has a lot to prove - namely his ability to throw a full-season's worth of innings again - and lacks Peavy's track record.
They both could post ace-quality numbers in 2013, but if Peavy continues to reestablish his dominance, he could make a run at his second career Cy Young Award. Despite the fact that he has been around for a decade, Peavy is still only 31 years old - an age where pitchers are usually still at their peak - and the limited innings pitched the last three years could be a blessing in disguise for his longevity after throwing so many innings in his mid-20s.
Peavy's FIP was almost a half-run higher than his ERA and his BABIP was a fortuitous .272 (though he has traditionally maintained a low BABIP throughout his career), so there are some signs that his ERA could go up. But you must also remember that Peavy was still rehabbing from the nagging injuries of the last three seasons and had to readjust to once again throwing a full season's workload.
Peavy averaged 17 starts over 2009-2011. That is the same number of starts he made last year prior to the All-Star Break, when his ERA sat at 2.85 and his WHIP was just under 1.00.
Perhaps he lost a bit in the second-half as he exceeded the average workload on his arm over the past three years, which would explain his 4.00 ERA in the second-half in addition to a slight decline in his strikeout rate and uptick in HRA/9IP.
If Peavy can pitch as he did in the first half of 2012 for a full-season and extrapolate the numbers that made him an All-Star last season - now that his arm is once again ready for a full-season's workload - we could see him not only return to the elite status he achieved from 2004-2008, but perhaps achieve another Cy Young award.
It may be a bit of a stretch, given he pitches in the same league as Justin Verlander, David Price, and Jered Weaver, but Peavy has put together seasons that rival their best and if he continues to return his old form, he could at least be in the mix for the award in 2013.
Other potential awards candidates: Chris Sale (AL Cy Young)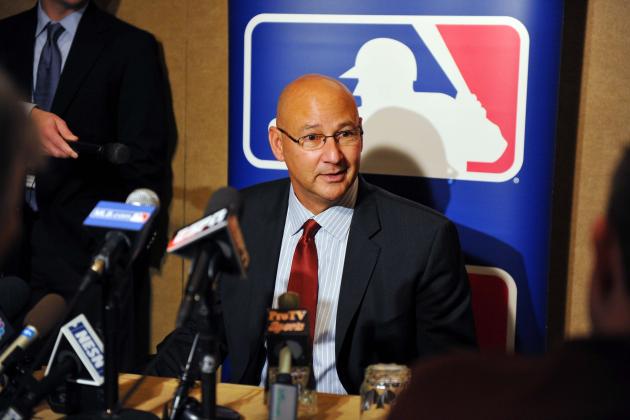 Don McPeak-USA TODAY Sports

The Cleveland Indians have put together some decent teams on paper the last few seasons; they may not have been championship-caliber rosters, but most people expected them to be more competitive than they were. A lot of the blame for their recent underachievement was pinned on former manager Manny Acta.
Of all managers to manage at least 800 games, Acta has the fifth-worst winning percentage of all-time. Though he showed promise as a coach, he has been historically bad as a manager in both his stints with the Nationals and Indians. Shortly after he was fired by the Nationals, the franchise began to rapidly improve. The same may happen to the Indians.
They certainly put the right man in charge for a quick return to relevance in Terry Francona.
Yes, when Francona took over the Red Sox in 2004, they were already perennial contenders, but anyone who ends a franchise's 85-year drought by winning a World Series in his first season at the helm should buy himself a lifetime of chances to turn around organizations.
And yes, Francona's tenure ended in unsanctimonious fashion with one of the worst regular season collapses of all-time, but we saw last season just how badly the Red Sox could be without Francona manning the ship and just how much he did to balance the media circus, a meddling front office, and a number of big personalities in the clubhouse.
Now Francona gets to take over an organization with a lot less stress, scrutiny, and distractions. It may not be as talented a roster as he were accustomed to in Boston, but the Indians went out this off-season and gave Francona a squad capable of making the playoffs.
Cleveland revamped their lineup which already includes catcher Carlos Santana (whose best days are still ahead of him), one of the best offensive middle infield duos in Jason Kipnis and Asdrubal Cabrera, and former Baseball America top-25 prospect Lonnie Chisenhall, set to take over at third base.
To that solid foundation they added the ever-reliable Nick Swisher to man right field, a much-needed power boost with Mark Reynolds, who also showed defensive competency at first base last season, and most recently, added the game's best base stealer and a bona fide lead-off hitter by signing Michael Bourn to a four-year deal.
Though they traded arguably their best offensive talent in Shin-Soo Choo, the deal netted them Drew Stubbs - who possesses a rare power/speed combination, but just needs to refine his approach at the plate - and a potential future ace in the controversial, but talented Trevor Bauer.
The rotation isn't great, but the potential is there if Justin Masterson and Ubaldo Jimenez can rebound from disappointing 2012 seasons. The bullpen is anchored by one of the best late-inning duos of Vinnie Pestano and Chris Perez. If the lineup lives up to its expectations, the pitching should be good enough to keep the Indians in the running for the playoffs.
Cleveland has only been to the playoffs once in the last decade, but they brought in the right manager to right the ship. Francona made the playoffs five times in eight seasons with the Red Sox and has a .574 winning percentage in the AL. He will bring a win-now attitude to a team that suddenly has the look of a potential contender.
The Orioles recently went from a 90-loss team to a playoff team in 2012 and the Indians could do the same under Francona in 2013. The Indians are just as good on paper as the Orioles were a year ago and have just as good of a manager now. They improved their roster with some key veteran acquisitions and the upgrade at manager from Acta to Francona should be noticeable immediately.
If Francona can work his magic with the Indians, just as he did when he came to the Red Sox in 2004, he could be a strong candidate for AL Manager of the Year. He doesn't have to win another World Series in his debut, but if he can just get them in the mix for the second wildcard slot, he'll be a contender for the award.
The talent is there for Francona to make it work. He was at his best when the Red Sox organization gave him room to manage the team and when he wasn't undermined by management. In Cleveland, he'll have the ability to worry less on the politics of baseball and focus on what happens on the field.
The voters love first-year managers that take their teams to the playoffs and Francona is in prime position to just that in 2013.
Other potential awards candidates: Trevor Bauer (AL Rookie of the Year)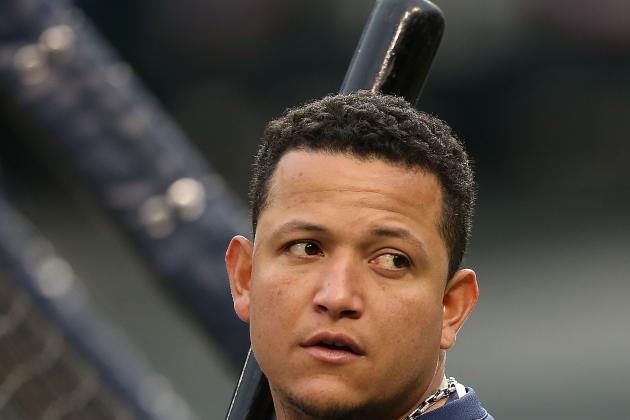 Leon Halip/Getty Images

Selecting Miguel Cabrera as an AL Most Valuable Player candidate after he just won the award last season by hitting for the first Triple Crown in 45 years and is on pace to be one of the most prolific hitters of all-time should have been one of the easiest award contender picks to make.
There's no doubt that as long as Miguel Cabrera stays healthy in 2013 - and there's no reason to doubt that - he will be in the mix for AL MVP once again. However, the Tigers also have Justin Verlander, who is equally likely to be an AL Cy Young Award candidate after winning the award in 2011 (in addition to his own AL MVP award) and finishing up runner-up last season.
A few teams come close - the Angels with Jered Weaver and Albert Pujols/Mike Trout/Josh Hamilton, the Dodgers with Clayton Kershaw and Matt Kemp, to name a couple - but no team matches the Tigers' ability to field both a hitter and pitcher who are almost certain to be contenders for their positions' most prestigious awards each season.
It's hard to believe but Cabrera is still only 29 years old and though there is some dispute about whether he or Mike Trout should have been named MVP, there is no doubt Cabrera's name belonged in the conversation - just as it does every year. In the last four seasons, Cabrera has finished in the top-five in AL MVP voting each year.
There really isn't too much to say; this pick hardly needs to be justified. Cabrera has led the AL in batting average each of the last two seasons and has averaged 36.6 home runs and 120 RBI per season since joining the Tigers five years ago. He was even able to switch positions back to third base last year without being a liability in the field.
Cabrera's season ended on a sour note, striking out to end the World Series, but the Tigers are focused on getting back to the Fall Classic in 2013 and atoning for last year's disappointing end. They'll ride on the arm of Justin Verlander and the bat of Miguel Cabrera.
Cabrera will be protected by Prince Fielder and the anticipated return of Victor Martinez and there's no reason to think he won't be just as effective a hitter in 2013 as he were last season.
Cabrera may not offer much in terms of speed and won't win a Gold Glove anytime soon, but he may just be the best pure hitter in the game and his bat is good enough to put him in the conversation for MVP every year.
It's highly unlikely that 2013 will be an exception to that trend.
Other potential awards candidates: Justin Verlander (AL Cy Young), Prince Fielder (AL MVP), Bruce Rondon (AL Rookie of the Year), Victor Martinez (AL Comeback Player of the Year), Jim Leyland (AL Manager of the Year)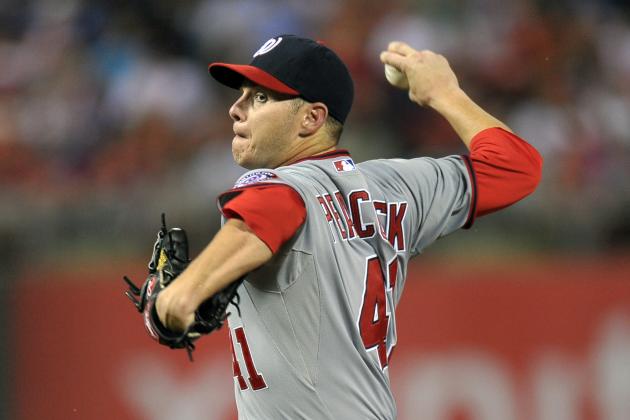 Drew Hallowell/Getty Images

As I mentioned when I began with the Orioles, there are some teams for which this exercise of picking one member of the franchise to be a contender for an end-of-season award is extremely difficult.
No team was more difficult than the Houston Astros, which isn't surprising for an organization coming off consecutive 100-loss seasons.
The Astros will make the move from the National League Central to the American League West, which isn't likely to make their quest of climbing out of last place any easier.
They installed a new manager - the highly-recommended Bo Porter - and they have a new owner and a new front office which is trying its best to change the culture of the organization, but the Astros still appear to be years away from once again contending.
Despite the fact that a rebuilding process is in full swing and the team is focused on the future, there do not appear to be any big-impact rookies on the immediate horizon. It goes without saying the team lacks a potential Cy Young Award or MVP candidate, but it is even short on Rookie of the Year possibilities.
Most of the organization's top talent - including last year's No. 1 overall pick, Carlos Correa, toolsy outfielder George Springer, and recently suspended power-hitting first baseman Jonathan Singleton - are still years away from being contributors at the major-league level.
However, the Astros do have two starting pitchers who appear on the cusp of making some impact in the big leagues in Jarred Cosart (who, like Singleton, came over in a mid-season trade from the Phillies last year for Hunter Pence) and Brad Peacock (who was acquired last week from the A's in exchange for Jed Lowrie).
I'm giving the edge to Peacock who is two years older and a better strikeout pitcher than Cosart (who has just five starts above Double-A) to make a bigger impact in 2013.
Going into last season, Peacock was ranked 36th in Baseball America's Top 100 Prospects, as he was coming off a 2011 season in which he dominated in both Double-A and Triple-A for the Nationals' affiliates. He went a combined 15-3 with a 2.39 ERA and struck out 177 in 146.2 innings pitched.
He was dealt to the A's last off-season as a part of a package for Gio Gonzalez, but struggled to achieve the same plateau of success in the hitters' haven that is the Pacific Coast League. In 2012, Peacock spent the entire season in Triple-A, but saw a severe statistical regression, recording an unsightly 6.01 ERA and seeing his HRA total nearly double from nine to 16.
Pitching in the PCL can be just as difficult as pitching in the majors at times - given the friendly confines of most stadiums in the league - but Peacock will simply need to pitch better in 2013 if he wants to make a splash as a rookie with the Astros.
He has the talent; he was held in high regard as a top prospect for both the Nationals and A's and his 4.26 FIP indicates he may not have been as bad as a superficial glance of his numbers would indicate. He has a good mix of pitches and even though he struggled last season, he still managed to strike out more than a batter per inning in the process.
The Astros certainly have spots up for grabs in the rotation and if Peacock can have a strong spring, he could find himself in the mix to open the year in the major-league rotation. He doesn't have great control and he'll need to cut back on his propensity for allowing home runs, but he has the pedigree, seasoning, and fastball velocity to be considered a major league-ready talent.
He may never be an ace and he'll likely struggle at times in 2013, but he could be one of the bright spots on a non-contending Astros team destined for another last place finish. The AL West is a difficult place to pitch, but if the change of scenery can reinvigorate Peacock to pitch as he did in 2011, he could post solid numbers away from the dangerous PCL.
At the very least, he should be a good source of strikeouts, and given the lack of quality pitching on the Astros, should be given every opportunity to rack up innings and be a high-volume producer.
If the AL rookie class is closer to 2011 when Jeremy Hellickson won with a solid pitching debut season as opposed to last year's class headlined by wunderkind Mike Trout, Peacock could at least find himself in contention for AL Rookie of the Year consideration with a full-season workload at age 25.
Other potential awards candidates: Jarred Cosart (AL Rookie of the Year)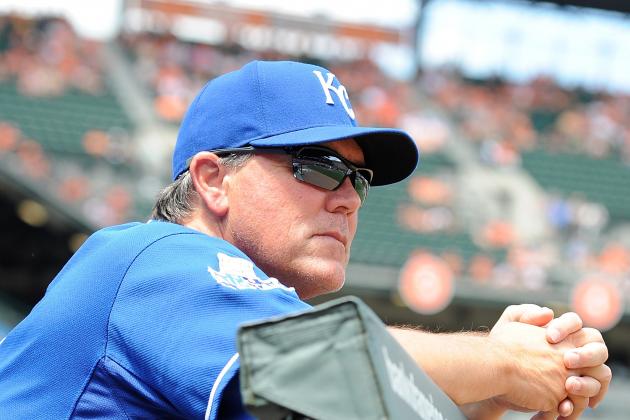 Greg Fiume/Getty Images

The future has been a long time coming for Kansas City - who have baseball's longest current playoff drought at 27 years - but following the development of a number of former top hitting prospects and the acquisition of some quality, veteran starting pitchers, the future may finally be now for the Royals.
The man at the helm is fourth-year manager, Ned Yost, who will be held primarily responsible for making the Royals relevant once again. Yost has an uninspiring 198-253 record in nearly three full seasons as the Royals' skipper, but had been handed some very uninspiring rosters to work with in recent seasons.
Despite his record, he has overseen a change in culture and the development of some very promising hitters and the emergence of a very good, young bullpen. Now that the organization has gone out and given him a solid rotation and a true staff ace in James Shields, Yost may be the manager who finally gets the Royals back to the postseason.
And if he does end the organization's nearly three decade-long playoff drought with a roster whose majority of players weren't even alive the last time the Royals played postseason baseball, Yost would likely be a shoo-in for the AL Manager of the Year award.
It won't be an easy task, however. The AL Central could be a tougher division than most people expect.
The Tigers are primed to be one of the best teams in baseball and the Indians, like the Royals, have made serious upgrades this off-season to be competitive in 2013. The White Sox, who nearly won the division a year ago, are also still looming.
However, regardless of the strides the Royals have already made, Yost is still unsatisfied and remains hungry for success, as he continues to emphasize a "change in philosophy."
He seems to realize that despite the fact the team has become a trendy playoff pick for 2013, his offense needs to provide more power and run support for its pitchers and he will continue to demand more from his talented, young hitters.
The real difference in 2013 for Yost, who has developed into an underrated game manager with the Royals, will be his ability to rely more on his starting pitching.
Perhaps Yost deserves some blame for the team's pitching woes the past few seasons, but seeing the work he has done with a good group of young arms in the bullpen and the fact that he had no choice but to run out the likes of Bruce Chen, Luke Hochevar, and Kyle Davies every fifth day in recent years, makes it hard to put the onus on him.
The Royals ranked 26th with a 5.01 Starter ERA last season, which wasn't a surprise given the lack of talent in the rotation. However, Yost will be responsible for making sure that statistic improves significantly in 2013.
The organization parted ways with its top prospect and the No. 1 prospect in all of baseball according to Baseball America in Wil Myers, among others, to acquire bona fide workhorse and staff ace, James Shields.
Shields is the best starting pitcher Yost has managed during his tenure in Kansas City and he will be joined by a re-signed Jeremy Guthrie (who posted a 3.16 ERA in 14 starts with the Royals last season after a mid-season trade) as well as Ervin Santana, who has shown the ability to be a No. 2 quality starter at times.
The end-result is a rotation that will no longer be viewed as a liability and perhaps the removal of the last potential excuse as to why the Royals have not made it back to the playoffs. Yost has gotten the most out of his players over the last three years, but with a .439 winning percentage in Kansas City, this may a make-or-break year for him.
Should Yost fail to see the lineup meet its potential - he'll be responsible for making sure Alex Gordon and Billy Butler continue to be productive, while helping Mike Moustakas and Eric Hosmer overcome their sophomore slumps - and not get improved pitching production from a more talented group of starters, he could be out of a job.
Yost knows the pressure he is facing, however. And he has done a good job with the club, regardless of what his record says. Now it's time for him to guide the team to a return to at least .500 baseball (something the team franchise hasn't done since 2003), if not more. He's shown great work with the lineup and the bullpen, now he will need to show he can manage a talented pitching staff.
The Royals' best days may still be a few years into the future, but if Yost can get them to finally start trending in the right direction and at least make a run at the playoffs, he'll be a strong candidate for AL Manager of the Year.
For these reasons, it's not surprising that the Sporting News already predicted Ned Yost would win the AL Manager of the Year award in their 2013 preview magazine.
Other potential awards candidates: James Shields (AL Cy Young)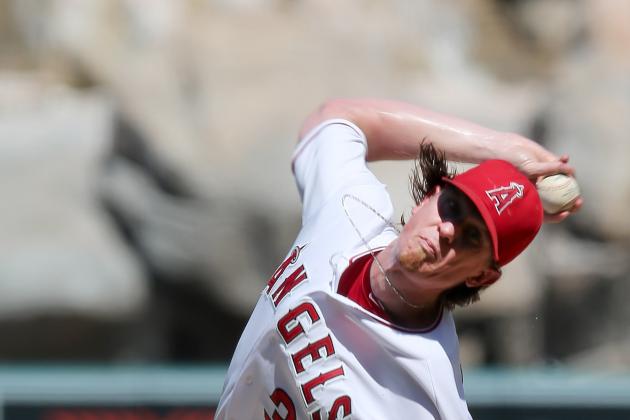 Stephen Dunn/Getty Images

The Los Angeles Angels were a trendy World Series pick going into last season after a big off-season landed them future Hall-of-Famer Albert Pujols and upper-tier starting pitcher, C.J. Wilson. They also saw top prospect Mike Trout emerge as a superstar and MVP candidate.
Despite all of this, things unfortunately didn't go as planned for the Angels as a team in 2012 and they missed the playoffs.
So they went out again and signed the biggest name on the free agent market this off-season, locking up former division rival Josh Hamilton - coming off a .285/.354/.577, 43 home run, 128 RBI season - to a five-year deal.
Now, they have a heart of the lineup that consists of Mike Trout, Albert Pujols, Josh Hamilton, and Mark Trumbo - a guy who may not possess the star quality of the other three, but with so much raw power that he could have probably hit 30 home runs annually even playing in Forbes Field.
The point of recognizing their quartet of great hitters is to explain why I think Jered Weaver as a potential AL Cy Young winner is the most likely award-winning scenario for the Angels in 2013.
Despite the fact that all four of the aforementioned hitters are capable of producing MVP-quality statistics, it will be extremely difficult for any of them to win MVP in such a talented lineup. Trout's best chance at winning the AL MVP in the immediate future may have passed in 2012, when Albert Pujols had a down year by his standards.
Now with four high-quality hitters - all of whom are capable of hitting 30 home runs and driving in 90 runs - it'll be difficult for any of them to emerge as the clear-cut most valuable player in the lineup. It is likely that two or three, or perhaps all four of them, put together very good seasons in 2013 and they all lose MVP votes to each other.
In the event that occurs, Jered Weaver could be the best bet to take home some hardware in 2013 if he continues to dominate hitters as he has for the past three seasons.
Weaver's strikeout rate has dipped over the last three seasons as he has pitched more to contact, but his level of success remains unchanged. He's coming off a year in which he won 20 games, posted a 2.81 ERA and 1.02 WHIP, and threw a no-hitter for good measure.
It wasn't enough to win the AL Cy Young in a league with David Price and Justin Verlander, but if Weaver can continue to pitch at such a high level and boost his strikeout rate back up to his 2010 level (when he led the majors in strikeouts), he should once again find himself on the very short list for the award in 2013, if not the recipient of it.
Weaver has all the attributes of a potential AL Cy Young candidate in 2013. He has a track record of dominance over the past three seasons, he has no health concerns, he is a high volume pitcher capable of throwing 200+ innings, and he has a great offense behind him to ensure another high win total.
At 30 years of age, Weaver is still in his peak years and has established himself as a top-five pitcher in the American League. Over the past three years, he has a 2.73 ERA, .216 BAA, and 3.69 strikeout-to-walk rate and has finished in the top-five in Cy Young voting each season.
There's no reason to expect anything to change this year and that's why Weaver is the most likely Los Angeles Angel to come away with an end-of-season award in 2013.
Other potential awards candidates: Albert Pujols (AL MVP), Mike Trout (AL MVP), Josh Hamilton (AL MVP), Mike Scioscia (AL Manager of the Year)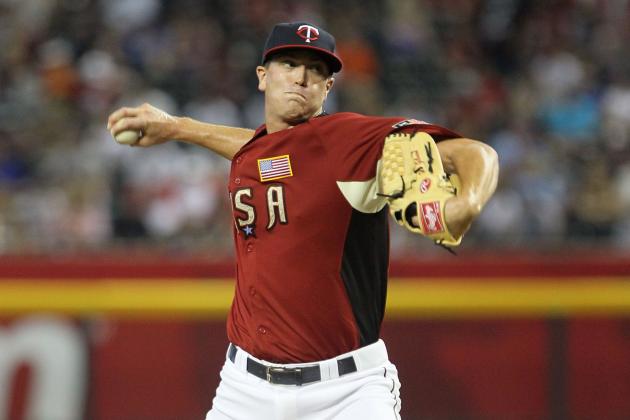 Jeff Gross/Getty Images

The Astros notwithstanding, the Twins may have been the most difficult team for coming up with a potential AL end-of-season award candidate.
They may have two former American League MVPs on the roster in Joe Mauer and Justin Morneau, but both players are far removed from those trophy-earning campaigns and the Twins do not have the look of a competitive squad in 2013. Similarly, the possibility of a Cy Young candidate emerging from an improved, but still underwhelming rotation, is very thin.
The Twins, however, do have a pair of former first-round picks who could make the team out of spring training and find themselves in the mix for AL Rookie of the Year.
First, former 2008 1st round pick, outfielder Aaron Hicks, is coming off a very solid campaign in Double-A last year and with very little outfield depth at the major-league level (after trading away both Denard Span and Ben Revere), Hicks should at least get a reasonable chance to win the job in centerfield.
However, Hicks has progressed very gradually through the system and still lacks some polish. It's very likely the Twins will want him to get some seasoning at Triple-A before bringing him up.
That makes Kyle Gibson, the Twins 1st round pick a year later in 2009, a much more viable AL Rookie of the Year candidate. Though Gibson was drafted a year later than Hicks, he entered the draft after a successful career at the University of Missouri and is actually two years older than Hicks.
Gibson was one of the most polished pitchers in recent years upon being selected by the Twins and had a very impressive debut season in 2010. Split between three levels (culminating at Triple-A), the 6'6'' 240-lb. righty posted a 2.96 ERA, a 1.15 WHIP and struck out 126 hitters in 152 innings.
Not bad for a pitcher who was just a year removed from college, and good enough to have him ranked as the 34th best prospect by Baseball America prior to the 2011 season.
His numbers regressed a bit in 2011, as he became a mainstay in the Triple-A rotation, but he was still doing everything right. He had a great strikeout rate, showed good poise and control, and was developing a solid four-pitch repertoire.He was on the precipice of becoming an impact rookie for the big-league club.
Unfortunately, Gibson suffered an elbow injury late in 2011 that ended up requiring Tommy John surgery.
He was able to return late last year and threw 28.1 innings before the 2012 season came to an end. The numbers he put up weren't as important and getting his development back on track, but he still managed to post an impressive 33/6 K/BB rate and showed signs that the stuff on his pitches was still there.
If that weren't enough, Gibson participated in the Arizona Fall League, earning very high praise in his first two starts - in which he threw 10 innings, allowing one earned run while striking out 16 without walking a batter - before finishing with a solid 5.40 ERA in a very hitter-friendly league.
Most importantly, he showed he was healthy and had shaken off the last of the lingering effects from the surgery in 2011.
Now looking forward to 2013, Gibson has a very good chance to win the fifth spot in the rotation in spring training and make an instant impact. He's nearly two years removed from the injury and still possesses the great promise he showed in 2010. MLB.com ranked Gibson as the 49th best prospect in baseball going into this season.
The big righty has a plus-fastball with good movement and can offset it with an effective change-up and slider. He should be expected to induce a lot of ground balls if he can keep the ball down in the strike zone.
He may not be an elite strikeout pitcher in the majors, but he could strike out 7.0-7.5 per 9 IP and should maintain a very solid strikeout-to-walk rate. Pitching his home games in pitcher-friendly Target Field will be an added bonus.
The Twins don't have much to get excited about in 2013, but getting to see Gibson - a very polished 25-year-old - debut in the rotation would offer some hope for the future.
If Gibson is fully recovered from his elbow injury and makes the rotation out of spring training, he has a very good chance of putting himself in the mix for Rookie of the Year. He has the stuff, size, and polish to be a top-of-the-rotation starter in the future, but could also be expected to make an immediate impact in 2013, if given the opportunity.
Other potential awards candidates: Aaron Hicks (AL Rookie of the Year)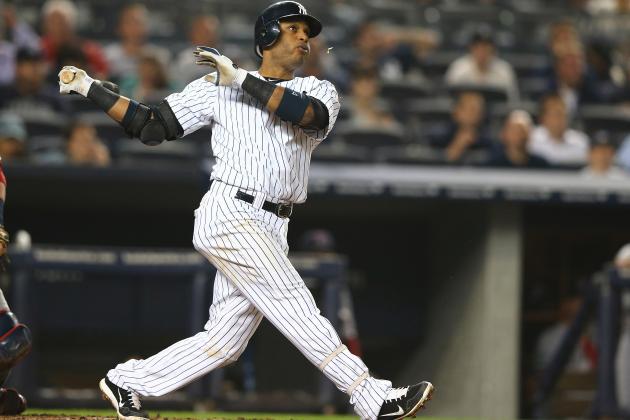 Al Bello/Getty Images

The Yankees had a somewhat disappointing off-season by their own standards. Much of the winter was dedicated to bringing back much of the very same team that was exposed in the playoffs. Now the Yankees look much like they did a year ago, but will also be another year older and a bit more fragile.
They lost Nick Swisher to the Indians, Russell Martin to the Pirates, Raul Ibanez to the Mariners, and A-Rod to injury. They'll hope Derek Jeter is fully recovered from his broken ankle by Opening Day. They brought back Hiroki Kuroda, Andy Pettitte, Mariano Rivera, and Ichiro Suzuki for one more run before the franchise undergoes some form of a transformation.
They added Kevin Youkilis to spell A-Rod for the year at third base. They brought in Travis Hafner to DH. They'll try and fill the catching void and the back-end of the rotation internally. For a $200 million payroll, they still have a lot of questions.
However, they are still the Yankees and no matter what, they will likely still be there, fighting for the playoffs late in the season. Should they do just that - as they do on a perennial basis - there will be no player more instrumental to their continued success than Robinson Cano.
Derek Jeter may be the most respected Yankee and Alex Rodriguez may draw the most attention (for better or worse), but Robinson Cano has been the team's best position player - and by a very wide margin - for a number of seasons now.
He's the best offensive second baseman in baseball and with two Gold Gloves over the last three seasons, he has developed into a very solid defensive player. He has played at least 159 games in each of the last six seasons and is still in his prime at age 30.
He is the unofficial heart and soul of the Yankee lineup - the most productive, consistent, and reliable hitter for the last four seasons. He has finished in the top-six in AL MVP voting each of the last three years, but found it hard to get the recognition needed to actually win the award in such talented, star-powered lineups.
Now in 2013, in a contract year, Cano may have his best chance at an MVP award yet. This isn't the Yankees lineup we've all become accustomed to in years past. They don't boast a superstar at every position as they once did. And this could mean Cano finally gets the appreciation he deserves.
Mark Teixeira isn't the hitter he used to be (and admittedly so). Ichiro had a nice revival with the Yankees last year, but he isn't the superstar lead-off hitter he once was either. Kevin Youkilis and Curtis Granderson will give the lineup some pop, but likely at the expense of low batting averages.
Cano has been the best Yankees' hitter for a while now, but that will become a much more obvious and accepted proposition in a less-talented lineup in 2013. And if the Yankees make the playoffs with their current lineup, Cano will likely be a very big reason why.
Cano has 188 or more hits each of the last four seasons. He hasn't hit under .302 in that span. He is averaging 46 doubles, 29 home runs (including a career-best 33 last year) and 102 RBI per annum during those four seasons. He has improved his walk rate and still strikes out under 100 times a year.
Not to mention, he does all this at a position not known for offensive production and one he handles very adeptly.
He had the second-best WAR in the American League last year, trailing only Rookie of the Year Mike Trout and already produces like an MVP candidate. It would come as no surprise or stretch for him to find himself on the short list of candidates again in 2013.
And if he can push the Yankees into the playoffs by hitting .300 with 40+ doubles and 30+ home runs again in a lineup where he is the clear-cut best hitter, he may just finally take home the AL MVP award for the first time.
Other potential awards candidates: CC Sabathia (AL Cy Young), Mariano Rivera (AL Comeback Player of the Year)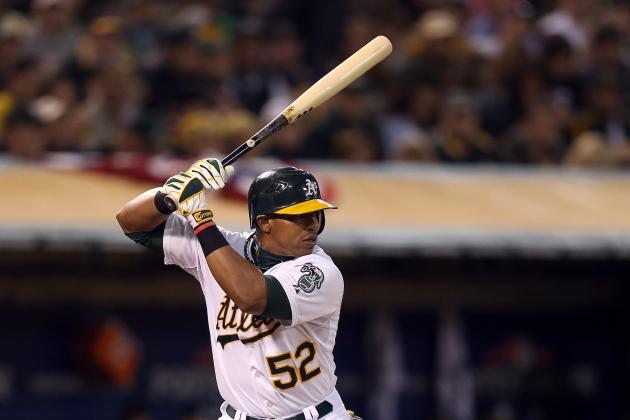 Ezra Shaw/Getty Images

This may be my boldest selection among my American League MVP candidates, but after coming to the United States with tremendous hype last season, Yoenis Cespedes delivered on much of the promise he showed both in Cuba and in his zany promotional videos.
It's been a long time since the Oakland A's had a hitter with superstar potential, and though Cespedes isn't there yet, he has the chance to push his way into the upper-echelon of position players in the coming years.
Cespedes, along with Josh Reddick, who was actually the A's most valuable player in terms of WAR last season, give the A's a formidable combo in the heart of their lineup. But as good as Reddick was in 2012, he doesn't quite have the ceiling of Cespedes.
Cespedes is still a risky proposition in year two of his major-league career and perhaps the MVP talk should be reserved for a later date, but there is a lot to like about the toolsy outfielder and his situation for 2013.
Despite all the fanfare that surrounded Cespedes in the off-season, much of his success was lost in the whirlwind that was Mike Trout and perhaps the greatest rookie performance in baseball history. Playing for small crowds in a big ballpark for a team that was off-the-radar until late in the season, he quietly put together a campaign that would have likely earned him Rookie of the Year honors any other year.
Cespedes hit .292/.356/.505 with 23 home runs, 82 RBI, and 16 stolen bases in 129 games.He flashed a very enticing combination of power and speed, showed an ability to hit for average, and his approach at the plate improved throughout the season. His walk-to-strikeout ratio improved from 1:3 in the first half to 1:2 in the second half.
He played both center field and left field, but looks to be better suited in left. Defensive metrics were not kind to him and he doesn't look the part of a future Gold Glover, but it's an area in which he can improve with seasoning and he still managed to record nine outfield assists (tied for seventh-best in the AL).
However, if Cespedes is to push his way into MVP consideration, he's going to do so with his offensive prowess. The tools are there and should the powerful and quick Cespedes - who is a compact, muscular six-foot, 215 pounds - continue to refine those tools with more major-league at-bats, he could quickly develop into a potential 30/30 threat.
Cespedes put up his impressive numbers in his rookie campaign despite battling a series of injuries, including an injured left hamstring, a left hand injury that required a DL stint in May, and finally bone bruise in his right foot that persisted through the end of the season.
Though it's never a good idea to put too much stock in a player's personal comments about his health, all signs point to Cespedes being 100% to start 2013, and the A's sound like they will be taking extra precautions (including occasional starts at DH) to ensure Cespedes stays fully healthy throughout the upcoming season.
Cespedes will be 27 years old for the upcoming season and if his numbers after returning from the DL are any indication, he could be on the precipice of some very big things. In 75 games after the All-Star break, Cespedes hit .311/.376/.533 with 14 home runs, 46 RBI and 10 stolen bases.
If we were to extrapolate those numbers over the course of a full-season - which, of course, is far from a guarantee - Cespedes would likely find himself right in the mix for MVP if the A's are once again in the playoff hunt.
Cespedes may not be the .292 hitter he was last season; we'll need to see another year of him to determine if his .326 BABIP is sustainable. However, even if he hits in the .275 range - which seems realistic, based on his abilities - and continues to develop his lethal power and base-stealing abilities as he gains more experience, he should warrant MVP consideration.
He finished 10th last year in AL MVP voting, an impressive feat for a rookie making a seamless transition to playing professionally in a new country. The A's have good, young pitching and have bolstered their lineup, but they still could use that superstar hitter that has been lacking for years.
Since 2004, the highest WAR posted by an A's position player was 5.1 by Daric Barton in 2009 - a year he hit .273/.393/.405 with 10 home runs and 57 RBI. The A's don't have a loaded lineup, but with Josh Reddick offering protection, Cespedes could give them the best offensive season the franchise has seen in nearly a decade.
If Cespedes can duplicate the success he had in the second-half as a rookie while continuing the maturation process at a normal rate, and the A's can once again keep up with the Angels and Rangers in 2013, Cespedes may just emerge as a dark horse AL MVP candidate.
Other potential awards candidates: Brett Anderson (AL Cy Young), Bob Melvin (AL Manager of the Year)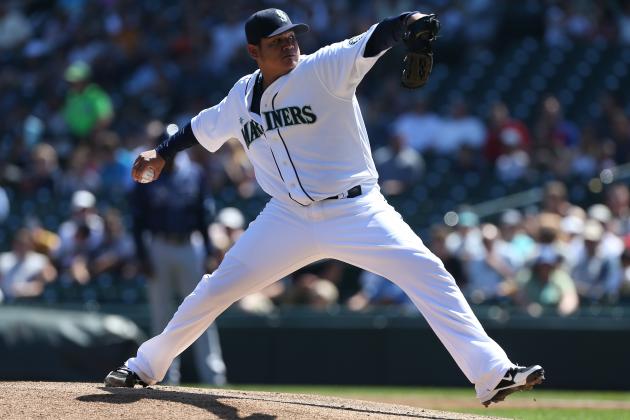 Otto Greule Jr/Getty Images

One of the easier awards picks, the Seattle Mariners' Felix Hernandez is a perennial AL Cy Young candidate and was recently rewarded by becoming the highest-paid pitcher in baseball history.
Though there were some concerns about the condition of King Felix's elbow on his throwing arm, if the Mariners were convinced enough about his health to give him $175 million, then that's good enough for me to pick him to be a AL Cy Young candidate once again in 2013.
He has finished in the top-five in AL Cy Young voting in three of the last four seasons, including winning the award in 2010. During these past four seasons, he has become a bona fide workhorse, averaging 238.5 innings a year, but what he has accomplished with those 238.5 innings each year has been even more impressive.
Since 2009, Hernandez has recorded an ERA of 2.81 while averaging 223.5 strikeouts per season. He has made at least 33 starts each year and has been a model of consistency and reliability. His crowning achievement came last August, when he threw a perfect game against the Tampa Bay Rays.
He is essentially the perfect pitcher - the type of guy you build not just a rotation, but a pitching staff, and an entire organization around, and it's exactly why he was rewarded with a mega-contract.
Hernandez deserves to be mentioned in any conversation about the best pitcher in baseball and is right up there with Justin Verlander, David Price, and Clayton Kershaw when it comes to the pitcher you'd want most on your team.
Needless to say, if the issue about his elbow isn't anything serious and was just a natural concern for an organization about to give a massive payday to a pitcher, then there is no reason to doubt Hernandez will once again be in the mix for the AL Cy Young in 2013.
His fastball velocity dipped a bit in 2012 - losing nearly one MPH from 2011 - but that isn't necessarily a red flag. The velocity on all his other pitches remained constant and he was still just as effective as he were from 2009-2011, if not a better pitcher than he were in 2011.
Still, Hernandez will only be 27 years of age for the upcoming season, but has thrown more regular-season innings through his age-26 season than any active pitcher in baseball, as ESPN points out. This statistic is both a testament to his durability and endurance but also raises a concern about the wear-and-tear on his arm, despite his young age.
Nevertheless, Hernandez still appears to be one of the best pitchers in the game going into 2013. He may need some work done on his arm in the future and as he nears 30 - as almost every pitcher does in this era - but he's still very much in his prime. The Mariners may look to lessen his workload a bit, but that could make him more effective with the innings he does pitch.
The Mariners have gone out and added some much needed pop to their lineup and they could finally give Hernandez the run support he deserves. Hernandez was 83rd among 88 qualifying pitchers in run support received last season, which undoubtedly affected his win total.
Unfortunately we still live in an age where win totals matter to voters, but fortunately for Felix Hernandez, that total could increase with more run support and what appears to be a more competitive team in 2013.
If Hernandez can pitch as he did last season and get a few more wins with some added offensive help, he'll find himself in a familiar position: in the top-five in AL Cy Young voting. He has everything a pitcher needs to succeed and he's still in his prime; there's good reason why King Felix just got paid a king's ransom.
Other potential awards candidates: Eric Wedge (AL Manager of the Year), Danny Hultzen (AL Rookie of the Year)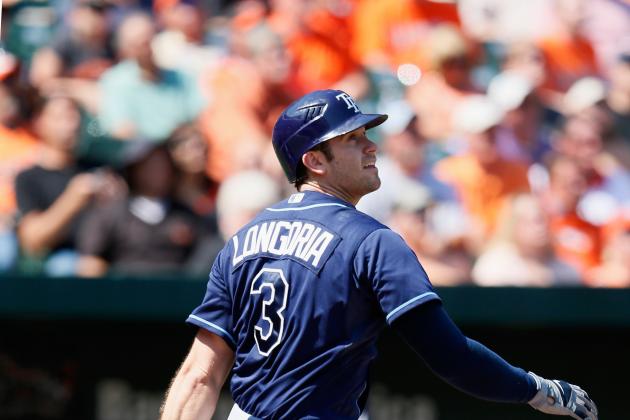 Rob Carr/Getty Images

These final three American League teams - Tampa, Texas, and Toronto - all offer a variety of candidates for whom convincing arguments can be made regarding their chances of taking home an end-of-season award in 2013.
The Tampa Bay Rays will once again be one of the most intriguing teams in baseball this season as they currently possess some of the best young hitting and pitching talent in all of baseball. They may not have had a flashy off-season, but they're a team built on intangibles and with one of the best game managers in Joe Maddon, they're a team that looks better on the field than they do on paper.
Maddon will once again be an expected candidate for AL Manager of the Year as he'll be expected to lead another cheap, young, scrappy squad to the post-season with his ever-changing lineups and skilled handling of the pitching staff.
He has a pitching staff that boasts reigning AL Cy Young winner David Price, who will be in the mix for another Cy Young in 2013, in the rotation, and reigning AL Comeback Player of the Year winner, Fernando Rodney, closing out games in the bullpen.
Rodney is coming off one of the greatest seasons of all-time for a reliever, and although it will be almost impossible to duplicate, Tampa Bay has been an excellent place for relievers to thrive in and he deserves to at least be mentioned after finishing 5th in the AL Cy Young voting last season. If there's anyone who could get a second Cy Young-worthy campaign out of a 36-year old reliever, it's Joe Maddon and the Rays.
The Rays' rotation will also feature two up-and-coming, talented pitchers in Matt Moore and Jeremy Hellickson, both of whom showed the potential to one day be Cy Young candidates. Maybe that day is beyond 2013, but it's not out of the realm of possibility to see either emerge as a sleeper candidate for the award.
If that weren't enough, the Rays also have a pair of AL Rookie of the Year pitching candidates in fireballer Chris Archer and recently-acquired Jake Odorizzi.
Odorizzi came over from the Royals in a deal that sent the Rays' former staff ace, James Shields, to Kansas City in exchange for a bevy of prospects. In addition to Odorizzi, the Rays also landed the Royals' No. 1 ranked prospect, outfielder Wil Myers.
Myers hit .314/.387/.600 with 37 home runs and 109 RBI last season split between the Royals' Double-A and Triple-A affiliates and is widely considered the best MLB-ready hitting prospect in the game. Should the Rays give him the opportunity to play in Tampa to start the season, he could be considered the favorite for AL Rookie of the Year himself.
However, my money is on Evan Longoria having a bounce-back campaign and putting himself in the mix for AL MVP. It may not be the safest pick among the Rays' multitude of options, but as we saw late last season, a healthy Longoria can make all the difference for a Rays' team that otherwise lacks power.
Longoria was limited to just 74 games last season, but hit 17 home runs and 55 RBI with a .289/.369/.527 batting line. He finished the season red-hot, hitting 8 home runs with 21 RBI in 108 at-bats between September and October.
Healthy and back at full-strength, Longoria could return to his 2009-2010 form when he appeared to be on the cusp of becoming a perennial MVP candidate. Longoria just turned 27 and still shows all the tools that made him a budding star, including the ability to hit 30+ home runs, hit for average, draw walks, and provide some of the best defense in the league at the hot corner.
Perhaps most telling about how valuable Longoria is to the Rays isn't what Longoria has done or can do, but what the Rays did in his absence. In games 88 games without Longoria last season, the Rays weren't even a .500 team, going 43-45. However, with Longoria in the lineup, providing them with much-needed power and excellent defense, the team was 20 games over .500, going 47-27.
If we're talking in sheer terms of value - as this is the Most Valuable Player award after all - no player may be more instrumental to their ability to contend than Longoria is to the Rays. Unlike almost every other contender in the American League, the Rays don't have multiple superstar hitters.
Without Longoria in the lineup, the Rays' best hitter was Ben Zobrist. Zobrist is not a bad player by any means, but you can see a very noticeable difference when you compare him to most AL teams' second-best hitters. Longoria is the lone hitter who commands the respect of pitchers and can hit for elite power.
His career 15.1/UZR150 at third base just further shows how important he is to the Rays in all aspects of the game.
The Rays have a great manager and coaching staff and quality young pitching, but as we saw last year, you still need to be able to hit for some power to make the playoffs in the American League. Longoria is the only player on the roster who offers that game-changing quality and he's a big reason why, if healthy, the Rays should be right back in contention, despite a much smaller payroll than their AL East brethren.
And that's why, despite Longoria's struggles and health issues over the past two seasons, he is someone who I believe will be in contention for the AL MVP award in 2013. He has all the tools to be one the game's best and at age 27, a bounce-back campaign could be in the works.
Other potential awards candidates: Joe Maddon (AL Manager of the Year), David Price (AL Cy Young), Chris Archer (AL Rookie of the Year), Jake Odorizzi (AL Rookie of the Year), Wil Myers (AL Rookie of the Year)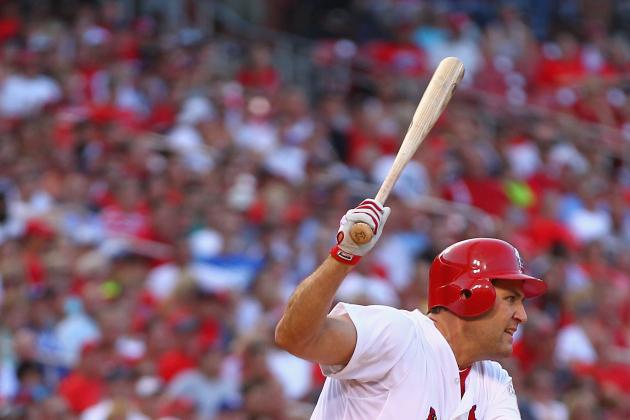 Dilip Vishwanat/Getty Images

The Texas Rangers' off-season probably didn't go as the organization hoped it would.
They lost their best hitter, Josh Hamilton, to the division rival Angels. They parted ways with their longest-tenured player in Michael Young. They lost out to the Dodgers on the Zack Greinke sweepstakes. They couldn't get a deal done for Justin Upton and now Nelson Cruz has been linked to PEDs.
For a team coming off three straight playoff appearances, they may be facing a bit of an uphill battle to get back to the post-season in 2013.
However, despite their losses and misses, the Rangers are still in a situation that would make most teams envious.
They have a manager in Ron Washington who we have seen develop into one of the best in the game, and if he can get this stripped-down team back to the playoffs in 2013, he may be a favorite for AL Manager of the Year.
They have their star pitcher in Yu Darvish, whose impressive rookie season has people talking about a potential Cy Young season in the works. They also still have a very good lineup, led by third baseman Adrian Beltre, who has developed into a perennial MVP candidate and finished third in the American League in voting last year.
And if things don't work out in the majors this season, they still have the No. 1 prospect in the game in potential superstar Jurickson Profar as well as power-hitting third base prospect, Mike Olt. Both of whom may start the season in the majors, but would be instant Rookie of the Year contenders should either get the call-up to the majors.
However, the player I believe could find himself winning an individual award in 2013 is free agent-signee Lance Berkman, who is slated to take over as the team's primary designated hitter.
Berkman is going to be placed in a great environment to have one last hurrah this season, but it will all depend on his ability to stay healthy. The Rangers signed him to fill the void at DH, where he will likely bat third, sandwiched in between Ian Kinsler and Adrian Beltre or Nelson Cruz.
In a hitter-friendly park, surrounded by a good lineup, and without any defensive responsibilities, Berkman could potentially duplicate his 2011 performance.
In 2011 - just two seasons ago - Berkman was in a situation much like the one he is now. He battled with injuries in 2010 and looked like a hitter on the verge of being out of the league. He joined a new team, signing with the St. Louis Cardinals, and suddenly looked fresh and revived as a hitter.
That year he hit .301/.412/.547 with 31 home runs and 94 RBI in 145 games for the St. Louis Cardinals, who would go on to win the World Series. As a result, he won the National League Comeback Player of the Year award.
Now it's looking very possible that if Berkman can stay healthy for the Rangers this season, the 2011 National League Comeback Player of the Year may just become the 2013 American League Comeback Player of the Year.
Of course, Berkman staying healthy is far from a certainty. He required two surgeries on his right knee in 2012 and was limited to 32 games, and now his left knee is aching from overcompensation. At age 37 and not in prime physical condition, he may never fully recover and there is a serious concern about the ability of his knees holding up for a full season.
Berkman has come back once before, however, and he's in a good situation to do so again. The Rangers will likely try everything to keep him from seeing the field in 2013 and allow him to stay fresh as the designated hitter.
The Rangers may have had a tumultuous off-season, but they still have a good lineup and are expecting Berkman to be a big part of it as their presumptive No. 3 hitter. If he can find the magic that helped him revive his career in 2011 and keep his OBP around .400, he'll be in a situation where he can have a very productive season.
Health pending, Berkman may have enough left in the tank to become the first player to ever win multiple Comeback Player of the Year awards and he's in the perfect position to do so with the Rangers in 2013.
Other potential awards candidates: Ron Washington (AL Manager of the Year), Yu Darvish (AL Cy Young), Adrian Beltre (AL MVP), Jurickson Profar (AL Rookie of the Year), Mike Olt (AL Rookie of the Year). Joakim Soria (AL Comeback Player of the Year)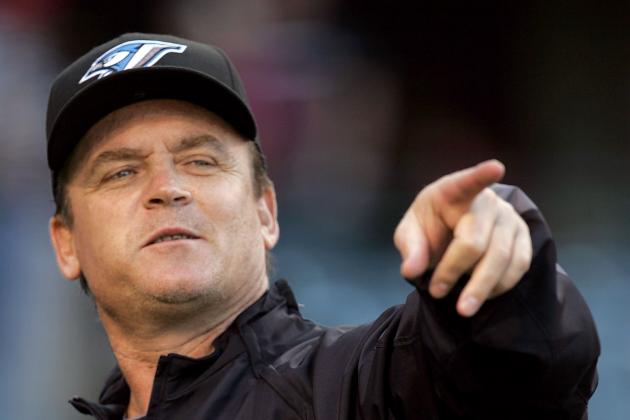 Jeff Gross/Getty Images

For many Blue Jays fans, this is the type of off-season they have been waiting for since the organization won back-to-back World Series in 1992 and 1993. After years of focusing on building up the farm system for a hypothetical run in the future, the Blue Jays finally took the plunge and made a serious commitment to the upcoming season.
The Blue Jays went out and acquired a significant number of impact veterans while parting with a good chunk of their farm system. The end-result is a team who is now among the favorites to win the World Series and now possesses numerous veteran talents who should vie for some of the most prestigious individuals American League awards in 2013.
Newly-acquired staff ace, R.A. Dickey, has to be considered a viable candidate for the American League Cy Young award after winning the National League Cy Young award last season. Former Marlins' ace, Josh Johnson, far removed from injury and in a contract year, could be considered a sleeper pick, as well.
Meanwhile, superstar slugger Jose Bautista will be returning from a wrist injury that cut his 2012 season short after 92 games. Bautista, who exploded onto the scene in 2010 with 54 home runs, still has more home runs than anyone else over the last three seasons despite missing half of last season.
Back at full strength and on a team expected to be a contender, Bautista should now be taken seriously as a potential MVP candidate.
Now he'll also have the protection of another potential MVP candidate in Edwin Encarnacion, who had a break-out campaign last year similar to that of Bautista's 2010 season. After hitting .280/.384/.557 with 42 home runs, 110 RBI, and 13 stolen bases, Encarnacion finished 11th in AL MVP voting last season.
However, despite the talent on both offense and in the rotation, my pick is former and once again-current manager John Gibbons for American League Manager of the Year.
I recently went into some detail about the return of Gibbons and how it bodes for the Blue Jays in 2013, and I'll reiterate much of that here.
The things that went wrong with Gibbons' first stint as Blue Jays' manager from 2004-2008 were obvious: he had difficulties running a clubhouse, was constantly embroiled in player feuds and controversies, didn't handle the media well, and just was not properly prepared for the politics of being a major league manager.
Despite these issues, Gibbons was still capable of being a .500 manager - going exactly 305-305 in parts of five seasons - and there was a lot to like about his in-game management skills.
He was constantly praised for his ability to manage the bullpen and he certainly provided enthusiasm and displayed a commitment to winning. Now that he is back as manager, he should usher in a much-needed change of culture, and as Blue Jays' beat writer, Shi Davidi put it, "[i]n three minutes, John Gibbons shows more personality than John Farrell did cumulatively in two years."
Gibbons has the baseball acumen to lead a team to the playoffs and now that he has gotten some experience, most recently as the Royals' bench coach and manager for the Padres' Double-A affiliate, he could be ready to learn from the mistakes he made in dealing with his players and the media.
He already possesses the baseball knowledge to be a successful in-game manager, now with improved interpersonal skills and more dugout experience, he could be the perfect fit to get the Blue Jays back to the playoffs for the first time in two decades.
The Blue Jays certainly have the talent to be one of the best teams in baseball and if the motivating, intense Gibbons can get the most out of this adroit roster and lead a return to relevance, he'll be a strong favorite for American League Manager of the Year in 2013.
Other potential awards candidates: R.A. Dickey (AL Cy Young), Josh Johnson (AL Cy Young), Jose Bautista (AL MVP), Edwin Encarnacion (AL MVP)