North Carolina vs. Duke: Grading Top NBA Prospects from Fierce Rivalry Game
Streeter Lecka/Getty Images

In a battle of fierce rivals, the No. 2 Duke Blue Devils held on for a 73-68 victory over the North Carolina Tar Heels. Duke moves to 22-2, while UNC drops to 16-8.
Most importantly, though, scouts were given a chance to see some of the 2013 NBA draft's top prospects in action.
From National Player of the Year candidates to potential lottery picks, the college stars were out in full force. Some disappointed, while others rose to the occasion and put on memorable performances.
So, how did the top NBA prospects in this game fare?
Begin Slideshow

»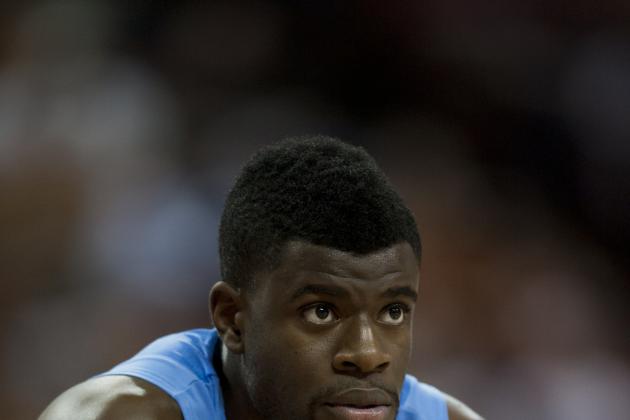 Cooper Neill/Getty Images

Overall Grade: B+
Minutes Played: 36
Stat Line: 15 points, 8 rebounds, 1 assist, 1 steal, 5-of-10 FG, 4-of-7 3PT
On national television, Reggie Bullock showed up in a major way.
Unfortunately, Bullock was just 1-of-4 from the charity stripe—contributing to the primary reason that UNC lost this close battle. The Tar Heels converted just 13 of their 23 attempts from the free-throw line.
Even still, we got a glimpse at what Bullock can do against smaller defenders.
This junior forward may have boosted his draft stock in this one.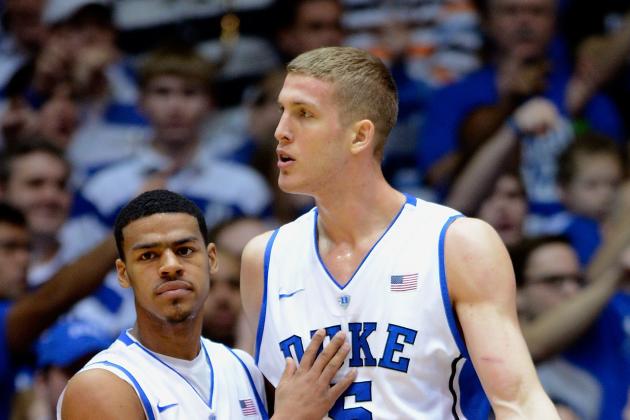 Grant Halverson/Getty Images

Overall Grade: A-
Minutes Played: 37
Stat Line: 18 points, 6 rebounds, 2 assists, 4 steals, 6-of-12 FG
Quinn Cook is one of the most exciting and upside-ridden prospects in the nation. He's also one of the most polarizing.
We saw both of those traits Wednesday night.
Aside from Cook's 18 points on 50 percent shooting, he also went 6-of-6 from the free-throw line and racked up plenty of effort stats, like his four steals. But he also went 0-of-3 from beyond the arc, committed five turnovers and picked up four personal fouls.
This is what we've come to expect out of Cook, as his highs and lows are as great and poor as it gets.
With that said, Duke would have lost this game without Cook. He was one of the few players to score during the first half, and he made a key foul late to compensate for a poor rotation by Seth Curry.
It's the little things that make this young man a future college star and solid NBA prospect.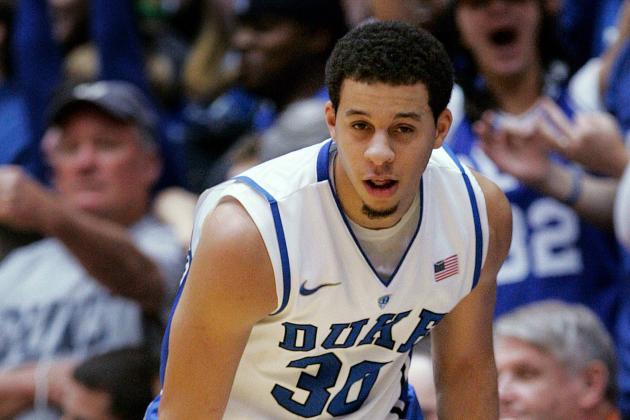 Mark Dolejs-USA TODAY Sports

Overall Grade: C+
Minutes Played: 29
Stat Line: 11 points, 5 rebounds, 1 assist, 1 block, 3-of-10 FG, 2-of-5 3PT
Seth Curry had the type of game that fits perfectly with his scouting report.
Curry shot well from beyond the arc, but he converted just 1-of-5 from inside the three-point line.
Therein lies the question: Can Curry be more than a three-point shooter at the next level?
If he can't, scouts will likely use a second-round pick on him, and Curry would still be able to carve out a relatively lengthy career.
If he can develop the rest of his game, however, he could follow in his brother's footsteps to offensive stardom.
Wednesday night, we saw everything that's good and bad about Curry as a prospect.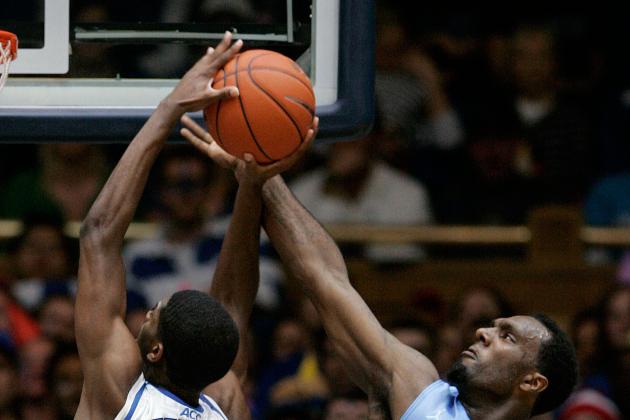 Mark Dolejs-USA TODAY Sports

Overall Grade: A+
Minutes Played: 34
Stat Line: 23 points, 8 rebounds, 3 assists, 2 blocks, 1 steal, 8-of-18 FG
P.J. Hairston may not have been the biggest name in this game, but you could argue that he was the best performer.
Hairston attacked the basket with power and converted seven of his 11 two-point field goals. He also grabbed seven offensive rebounds.
In case you aren't getting the picture, Hairston was active and flat-out dominant.
Although the 2-guard shot just 1-of-7 from beyond the arc, he's improved significantly from there. This was simply an evening in which the shots weren't falling from distance.
From everywhere else, Hairston could hardly miss, and the 6'5" sophomore complemented that with a well-rounded stat sheet.
Hairston was everywhere Wednesday night, and he deserves the improvement in draft stock he's bound to receive.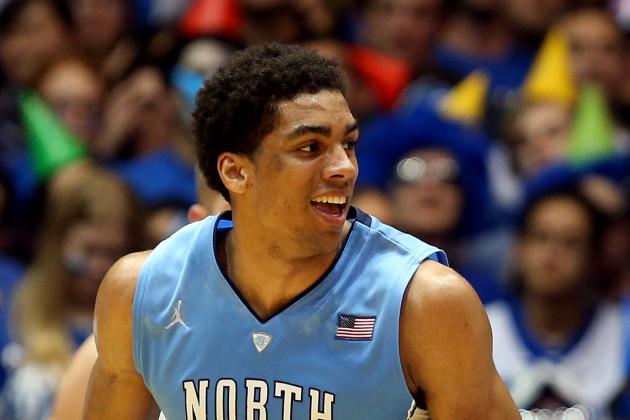 Streeter Lecka/Getty Images

Overall Grade: C-
Minutes Played: 34
Stat Line: 9 points, 8 rebounds, 1 assist, 2 steals, 4-of-12 FG, 1-of-5 FT
Matched up against an elite opponent on national television, James Michael McAdoo did nothing but create further questions about his true position.
McAdoo was routinely exposed on the low block for having an underdeveloped low-post game. It wasn't much prettier when he faced up.
McAdoo failed to work his mid-range game and found more success with his energy than he did with his skill level.
This is the reason many have questioned whether or not McAdoo can play the 4. He's athletic enough to be a small forward, but his game is too one-dimensional on offense. His ability to crash the glass has some convinced that he can play down low, but that's proven to be a fallacy.
That he missed four of his five free throws doesn't help his cause, either.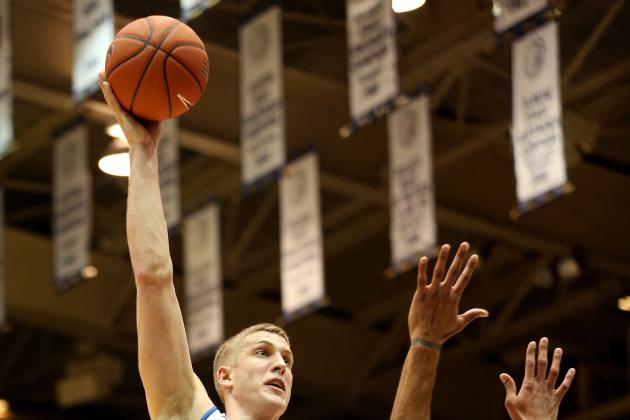 Streeter Lecka/Getty Images

Overall Grade: A+
Minutes Played: 35
Stat Line: 18 points, 11 rebounds, 1 block, 1 steal, 6-of-13 FG
Mason Plumlee is considered by many to be the front-runner for National Player of the Year. He proved why in the second half.
Plumlee scored eight points with North Carolina routinely double-teaming him after halftime. That includes four during the final four minutes.
Matched up against acclaimed prospect James Michael McAdoo, it was Plumlee who proved to be the best power forward in North Carolina.
Concerns about Plumlee's performance include a slow start and a high number of turnovers. Both of those factors played a part in Duke trailing at the half and being unable to run away with a seemingly comfortable lead in the second.
Even still, one can't help but be impressed with Plumlee's resilience.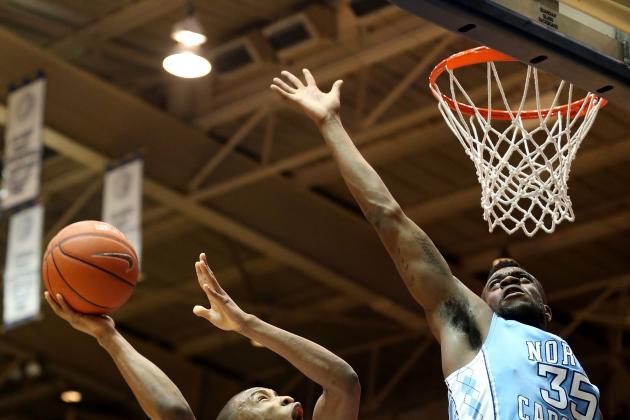 Streeter Lecka/Getty Images

Overall Grade: B
Minutes Played: 38
Stat Line: 13 points, 5 assists, 2 rebounds, 5-of-11 FG
Rasheed Sulaimon is a 6'4" shooting guard that is the complete package on offense.
The issue for Sulaimon has been his streaky shooting and tendency to lose focus on the task at hand. We saw both ends of the spectrum Wednesday night.
Sulaimon shot just 1-of-4 from beyond the arc. However, nine of his 13 points came in the second half. That includes two clutch free throws to secure the victory.
Unfortunately, he also committed four turnovers and four personal fouls.
Discipline is all that is separating Sulaimon from college stardom. It's also what will keep him from being a lottery pick.
An improvement in said area could change everything.