7 MVPs of the Elimination Chamber Match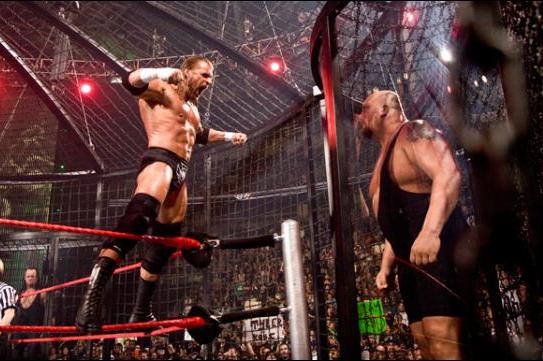 Source: WWE.com
Every Elimination Chamber match has one booked winner and five booked losers, but several of them have also had featured stars who stole the show irrespective of the outcome.

Similar to how many Royal Rumbles have an "iron man"—someone who makes an impression by lasting a long time and by scoring key eliminations—so to do Elimination Chamber matches have their own MVPs.

Some were winners, but it's not necessarily about wins or losses. Some are on the list due to the impact of their win, while others are on there because of the impact of their performance.

Not all Elimination Chamber participants are created equal, and with that said, here are seven MVPs of the Elimination Chamber match.
Begin Slideshow

»
Source: WWE.com
Shawn Michaels returned from career-threatening back surgery after five years of inactivity in 2002, and he did so in glorious fashion.

Michaels defeated Triple H at SummerSlam in his return match and went on to compete in the Elimination Chamber at Survivor Series.

He spent the shortest amount of time in the actual match due to his entering at No. 6, but in that time, he made the biggest impact.

Chris Jericho was on a roll inside the chamber, having eliminated Booker T as well as Kane and had Triple H in the Walls of Jericho. His momentum was promptly killed with some of Michael's famous Sweet Chin Music.

That wasn't the last of it we heard, though, as Triple H was struck by the same note moments later and pinned, making Michaels the winner of the first-ever Elimination Chamber and WWE's second ever World Heavyweight champion.
The shortest Elimination Chamber match of all time took place at SummerSlam 2003. Why? Goldberg, that's why.

Whereas Michael's performance in the chamber was accented by the story of his triumphant return, Goldberg's chamber destruction speaks for itself.

Goldberg entered the chamber at No. 6 and swiftly wrecked everyone in sight. He handily disposed of Randy Orton, Shawn Michaels and Chris Jericho with the type of ease that would make Ryback blush.

He holds the record for most participants eliminated in a single chamber match. For that record, he's tied with Carlito, but Carlito scored one of his eliminations with the help of his tag team partner, Chris Masters. Goldberg definitely didn't need a partner.

In the end, it was Triple H who would win the match due to the involvement of his trusty sledgehammer, but there was no doubt that Goldberg ruled this chamber.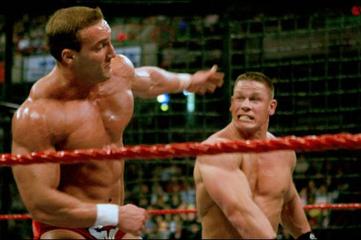 Source: WWE.com
In early 2006, John Cena had been the WWE champion for around nine months but had yet to be truly tested.

Throughout his run, he was given relatively weak opposition, mostly feuding with upper-midcarders like Jericho, JBL and Christian.

His victory at New Year's Revolution 2006 marked the first time anyone entered the chamber at the beginning of the match and went on to win. Next to winning the title at WrestleMania 21, this was his biggest victory yet.

The problem was, the crowd hated Cena. Arenas everywhere had tired of Cena's "five moves of doom" and the "Super Cena" style of match he so consistently worked.

As we all know, Edge cashed in his Money in the Bank contract after the match, which actually helped Cena quite a bit. As soon as he lost the title, the boos got a little less pronounced.

Of course, he's as hated as ever now due to the career he had following this loss, but at the time, it helped make his character less hate-able by the adults in the audience, and the chamber win itself was a huge one.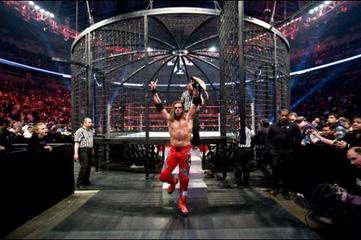 Source: WWE.com
In 2009, WWE pulled a legitimately surprising and clever booking decision when they had Edge win Raw's Elimination Chamber match.

The reason it was so shocking was because he wasn't advertised to be in the match. Earlier in the night, Edge lost the WWE Championship Chamber match after being pinned by Jeff Hardy.

In the main event, Edge attacked Kofi Kingston before he could enter the Raw chamber match, took his spot and won the World Heavyweight Championship.

During the course of the match, he scored two big eliminations when he speared and pinned John Cena (which sounds crazy in today's WWE) and eliminated Rey Mysterio to win the gold.

In one PPV, WWE managed to get both Edge and Jeff Hardy over in a creative way. Kudos to them and congratulations to Edge for being the first and only man to compete in two Elimination Chamber matches in one night.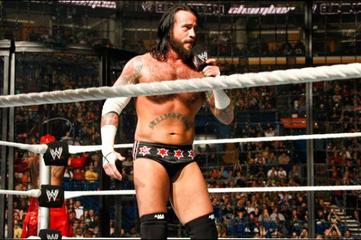 Source: WWE.com
CM Punk was the MVP of SmackDown's 2010 Elimination Chamber match not because of how many opponents he eliminated or how good he looked, but rather because of originality.

As Punk made his entrance, he cut one of his typically terrific promos but was interrupted by R-Truth.

The two started off the Chamber match, but Punk quickly dispatched of Truth. With some time to spare, a mic was passed to the Straight-Edge Savior and he delivered one of the best promos of his career.

He went from pod to pod antagonizing the Superstar inside and got some terrific heat because of it.

His impact in the chamber, unfortunately, was cut short after he was eliminated by Rey Mysterio soon after his promo, setting up their match at WrestleMania 26.

It could be argued that it was Chris Jericho who was the MVP of this match due to his victory, but he actually didn't do much in the chamber other than capitalize on Shawn Michaels knocking out the Undertaker.

CM Punk is always hot on the mic, and this was one of his best promos. It just goes to show how much a Superstar can resonate if they're just a little creative.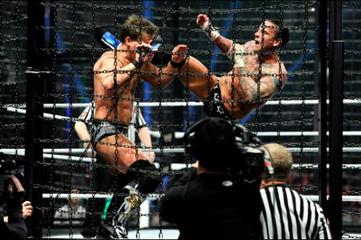 Source: WWE.com
CM Punk's performance in the 2012 Elimination Chamber was effective for completely different reasons from his performance in 2010.

In 2010, his time in the match was short and sweet. In 2012, he dominated the Elimination Chamber.

Punk entered the chamber at No. 1 and his first victim was R-Truth, who entered at No. 4 and was pinned following a Savage-eque flying elbow.

However, he wasn't close to being done. He went on the knock Jericho out with a kick that would make him unable to continue and pin Miz after the GTS to become the fourth man in history to retain a championship in an Elimination Chamber.

Much like Cena's win in 2006, this victory showed everyone how serious WWE was about CM Punk as WWE champion, as he was unstoppable in 2012's Elimination Chamber.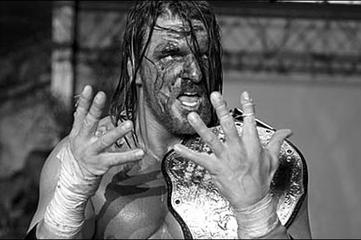 Source: WWE.com
Triple H has been in six Elimination Chamber matches. Of those six, he's won four of them, and in one of the matches he lost, he eliminated the reigning WWE champion. Four Elimination Chamber wins alone would pretty much guarantee a Hall of Fame spot.

Although Chris Jericho holds the record for most eliminations with 10, Triple H has by far the best Elimination Chamber record.

He pulled a surprise victory at SummerSlam 2003 when he eliminated Goldberg, he successfully stopped Randy Orton from regaining the World Heavyweight Championship in 2005 and won back-to-back Elimination Chamber matches in 2008 and 2009.

Other than Goldberg and Orton, he's pinned Superstars like Shawn Michaels, The Undertaker and Jeff Hardy in the Chamber matches.

With the second-most eliminations and the most victories, Triple H is the Elimination Chamber's greatest entrant.