Alex Ovechkin and the Most Predictable Players in the NHL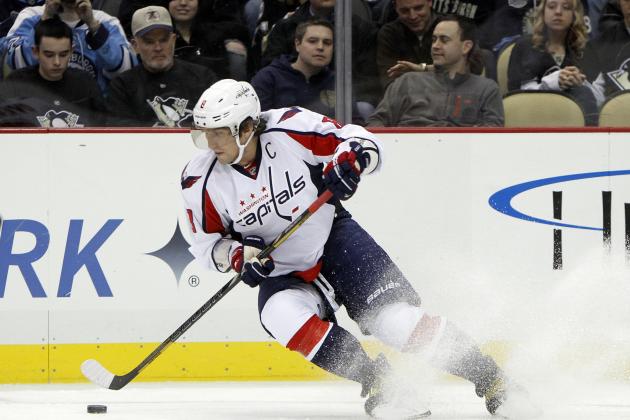 Justin K. Aller/Getty Images

In late January, Puck Daddy published a piece labeling Alex Ovechkin a predictable and pedestrian player, but who else has predictable tendencies?
Ovechkin used to be a dynamic 100-point scorer, but he has played like a shell of his former self of late.
Though the following players are talented, it is easy to predict what they are going to do based on their talent and tendencies.
Begin Slideshow

»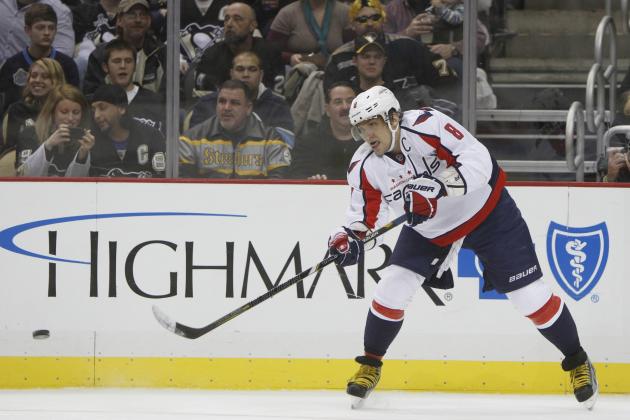 Justin K. Aller/Getty Images

Alex Ovechkin is a player who used to rely on his speed and nifty dekes to move past opponents.
Now that defenders know the moves that Ovechkin will rely on, it is easy to defend him as he tries to weave up and down the ice.
Once one of the most elusive forwards in the NHL, OV has become a lot easier to stop.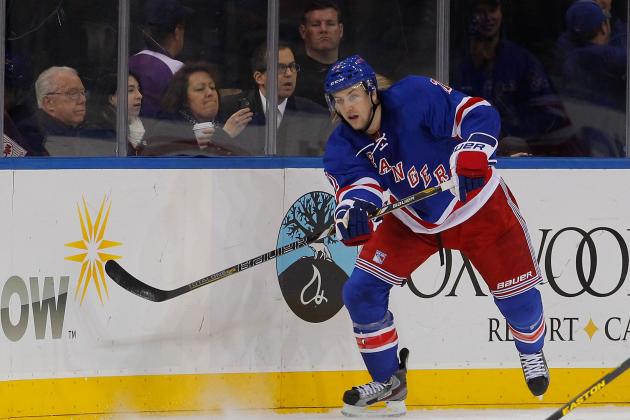 Paul Bereswill/Getty Images

Derek Stepan is a solid young center for the New York Rangers who has a lot of promise. However, in order for Stepan to take the next step, he needs to stop telegraphing his passes and shoot the puck.
On a 2-on-1 rush, defenders are always anticipating a pass and Stepan needs to break away from this bad habit.
He is still young, but in order to elevate his game, Stepan needs to make an adjustment.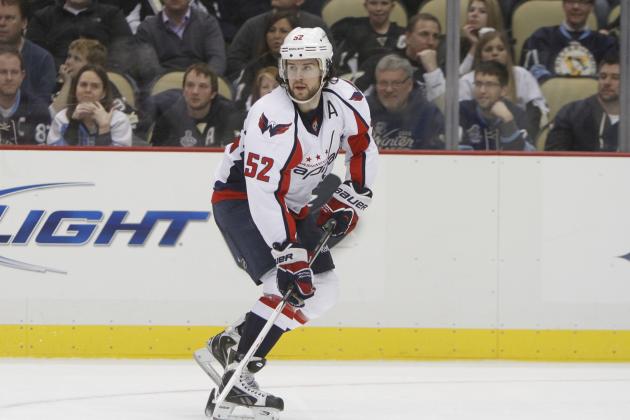 Justin K. Aller/Getty Images

Mike Green is another member of the Washington Capitals who is no longer the player he once was—which is to say a defender with an amazing shot and the ability to thread the needle.
Green tries too hard to rely on his booming shot and it often results in a block or poke check to disrupt the play.
Green needs to simplify his game to get back on track in Washington.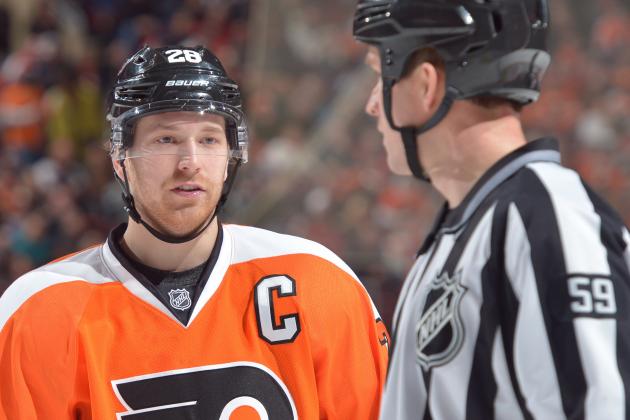 Drew Hallowell/Getty Images

Claude Giroux is a great player, but his game is a bit predictable. Although he is a skilled passer who can generate offense, most teams know when Giroux is going to shoot.
Whether it is on a power play or while Philadelphia has the puck in the offensive zone, most times Giroux cycles the puck until he is in a position on the weak side to release a one-timer.
This year, defenders have started picking up on his tendencies and he has struggled early.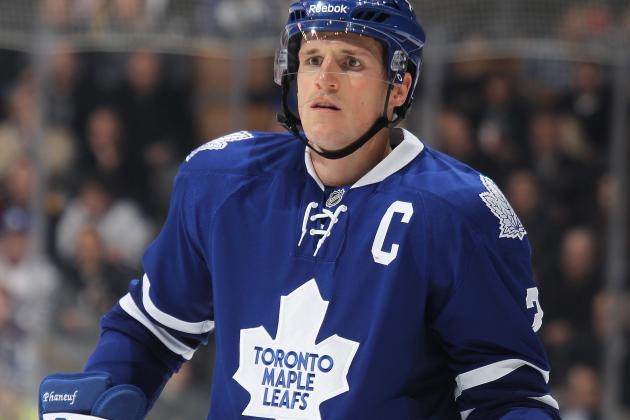 Claus Andersen/Getty Images

Dion Phaneuf is a defenseman who has one of the hardest shots in the NHL. For that reason, he likes to shoot the puck a lot and it has become predictable.
If Phaneuf made more attempts to dish the puck to a teammate instead of winding up for a slap shot, he could really become a better offensive defenseman.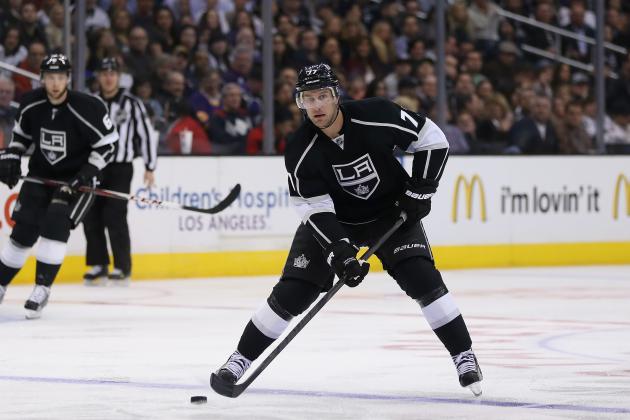 Jeff Gross/Getty Images

Jeff Carter had some great seasons with the Philadelphia Flyers, but he hasn't played with that same skill and dynamic ability as a member of the Los Angeles Kings.
Carter is a skilled passer and scorer, but he needs to start playing a better two-way game so teams won't know if he is going to pass or shoot.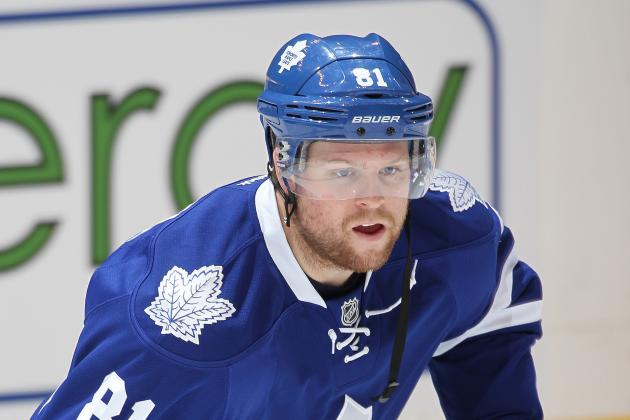 Claus Andersen/Getty Images

Phil Kessel is a talented forward who uses his speed to his advantage, but his approach to generating scoring chances is predictable.
Kessel likes to carry the puck up the ice from the off-wing and then use a burst of speed to enter a dangerous area.
This often leads to turnovers and it could explain why Kessel is off to a horrendous start in 2013.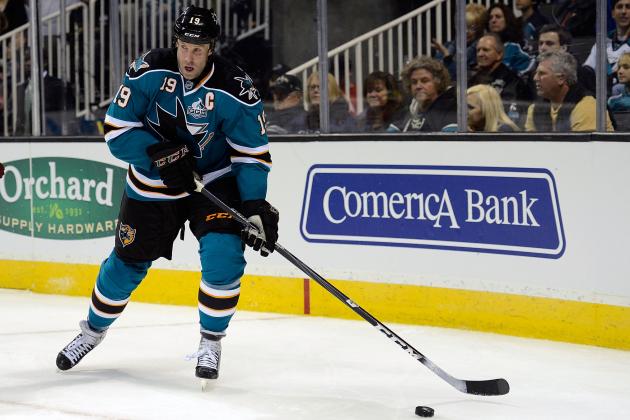 Thearon W. Henderson/Getty Images

Joe Thornton is one of the best passers in the NHL and unfortunately that skill is something that can also be a weakness.
Whenever the San Jose Sharks force a turnover and create an odd-man rush, Thornton usually makes the same drop pass time after time so the trailing forward or defender can release a slap shot.
If Thornton shot the puck more, he would be able to make defenders change the way they defend him and it would create more scoring chances.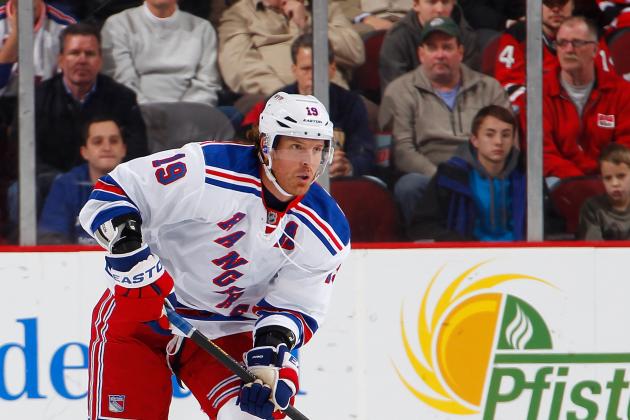 Paul Bereswill/Getty Images

Brad Richards, like Joe Thornton, is one of the league's top passers and he too loves to use the drop pass as well.
Richards is a player known for his puck-moving abilities more than his shot and this makes it easy for defenders to play against him.
On an odd-man rush or breakout play, Richards seldom puts himself in an opportunity to shoot because he defers to his top-notch passing skills.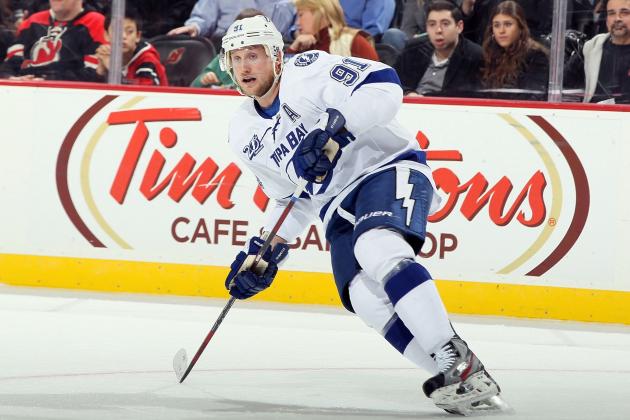 Jim McIsaac/Getty Images

Steven Stamkos is one of the NHL's top players and it isn't a bad thing that he is predictable. After taking over 300 shots and scoring 60 goals in 2011-12, it became common knowledge that the man prefers shooting to passing.
Stamkos did have 37 assists last year, but it became pretty evident when he was going to shoot. Though his one-timer is one of the best in the world and the entire league can see it coming, it's very hard to stop.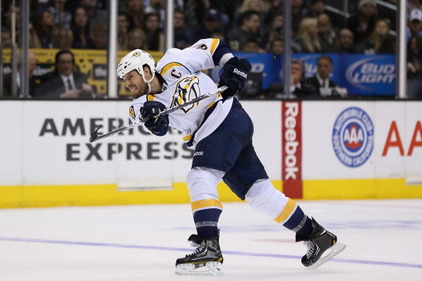 Jeff Gross/Getty Images

Shea Weber is a talented defenseman for the Nashville Predators, but he is a player who likes to rely on his booming slap shot.
While Weber is always one of the league's top offensive defenders, he could take his game to an even higher level if he relied less on his shot.