10 Key Coaching Changes That Will Affect 2014 Recruiting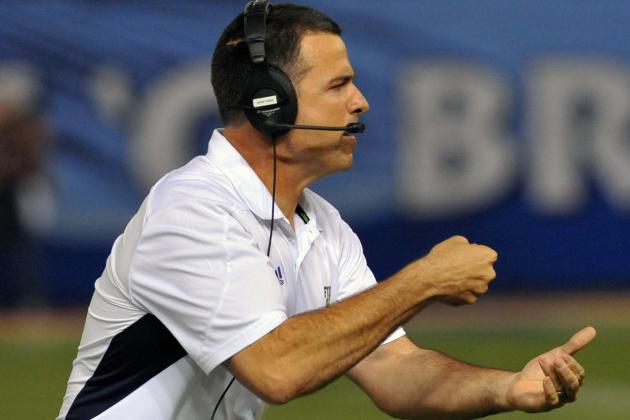 Al Messerschmidt/Getty Images

College coaches have arguably a tougher job than NFL coaches do, as in the pros there are separate departments for scouting and player personnel duties. Coaches coach, while the scouting department finds players for the organization.
In college, not only do coaches have to coach the players, they also have to evaluate and find players on the recruiting trail. So when an assistant coach leaves a college program, it not only affects the coaching aspect of the program, but also the program's recruiting efforts too.
Every December-January we see a ton of movement in the college coaching ranks and it impacts recruiting a lot more than you think. For this piece, I'm going to give you 10 coaching changes that took place after this 2012 season that'll have big impacts on 2014 recruiting.
You may not have heard of all of these guys, but their presence will be felt on the 2014 recruiting class for their respective programs.
Begin Slideshow

»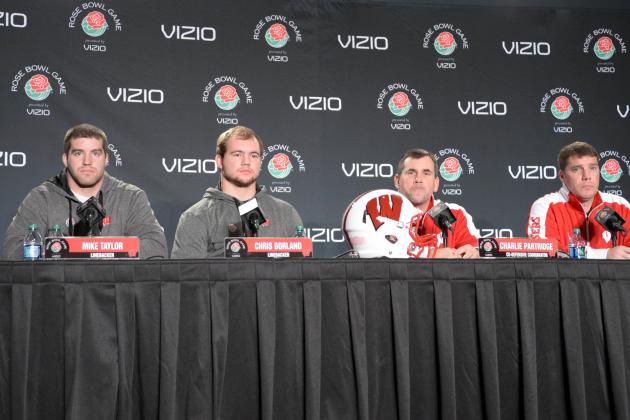 USA TODAY Sports

Bret Bielema has tabbed Patridge to run his defensive-line unit in Fayetteville. This was a brilliant move by Bielema, as it gives him a great recruiter and a trusted assistant from his Wisconsin days.
One of Patridge's specialities is recruiting Florida, which is why over the past few years more and more Florida recruits have been considering Wisconsin.
If you want proof that Patridge's Florida's recruiting prowess is real, look no further than the Hogs landing Alex Collins.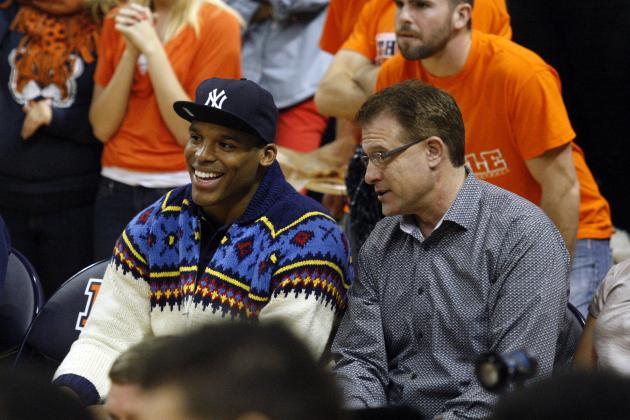 John Reed-USA TODAY Sports

I''ll admit that I was a bit surprised that Malzahn chose to overhaul the staff at Auburn. Sure, I figured he bring some of his own guys in, but Malzahn basically hit the staff reset button.
Auburn's staff under Gene Chizik had proven they could recruit with anybody, but Malzahn let most of them go. His new staff pulled in some coups to close the 2013 year well with Carl Lawson sticking with his pledge, landing Elijah Daniel and finishing on Montravius Adams.
But can this staff (including Dameyune Craig) that Malzahn hired compete with Alabama as recruiters? We'll see with this 2014 cycle.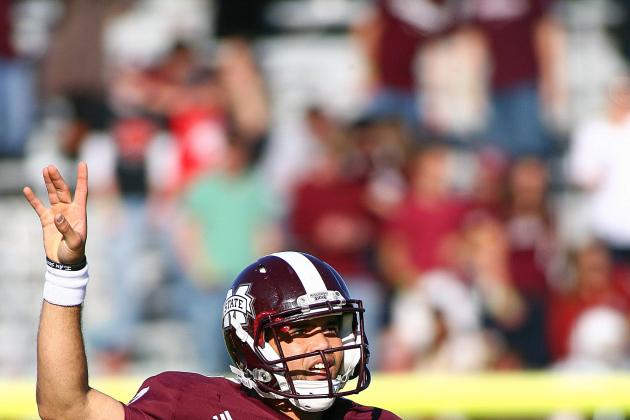 Spruce Derden-USA TODAY Sports

Gonzales has history in the SEC, as he has been a wide receiver coach at various schools in the conference. He's coming back to the south from Illinois after Dan Mullen brought him to Starkville.
Gonzales will definitely give a new jolt to MSU's recruiting due to his experience, connections and work ethic.
Mullen and Co. already pulled in a Top 25-caliber class in 2013; Gonzales may help them reach new recruiting heights in '2014.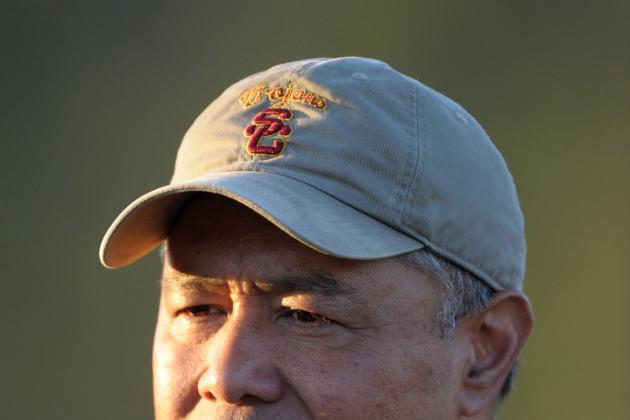 Kirby Lee-USA TODAY Sports

Polamalu helped the Trojans land RBs Ty Isaac and Justin Davis in 2013 and has a good reputation as both a RB coach and recruiter.
Lane Kiffin surprisingly let Polamalu go recently and it will affect the Trojans' recruiting.
Polamalu had good relationships with high school coaches all over the country, especially on the west coast. Kiffin needs to replace Polamalu with another great recruiter. If not, the downward spiral of USC's recruiting efforts will continue.
Kiffin may also be forced to replace Tee Martin, should Martin leave for Florida State (insidesocal.com).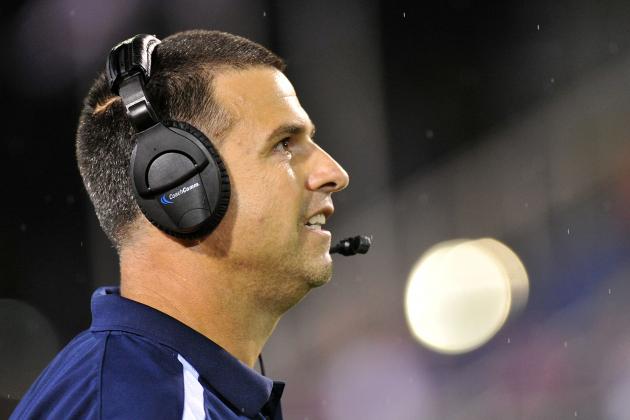 Steve Mitchell-USA TODAY Sports

This is the first of a double move by Al Golden that should prove to among the shrewdest hires in the nation. Cristobal was fired from FIU, which will prove to be a mistake, but Golden scooped him up.
A devout Hurricane at heart, Cristobal will run through walls for The U. He's already known as a tireless recruiter, and with the resources that Miami has, he should be recruiting dynamite for the folks in Coral Gables.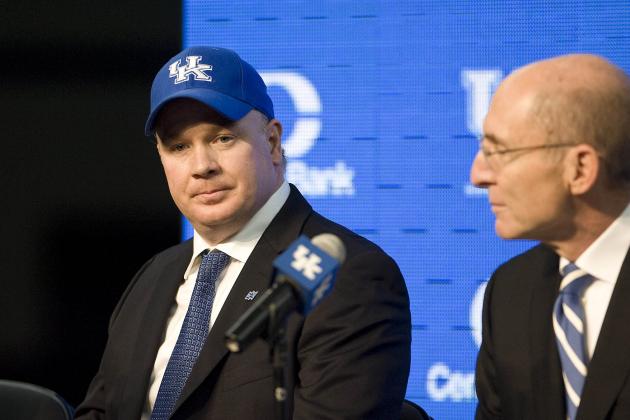 Mark Zerof-USA TODAY Sports

Stoops will help Kentucky's recruiting surge up the pecking order. His most recent stint came at Florida State, where he helped bring on some of Jimbo Fisher's great classes the past few years.
Stoops also has connections to nearby Ohio, a state that is known for producing talent. He will run a wide-open offense that is sure to attract speed and talent at the skill positions.
Quarterback Drew Barker already may be favoring UK, according to 247Sports.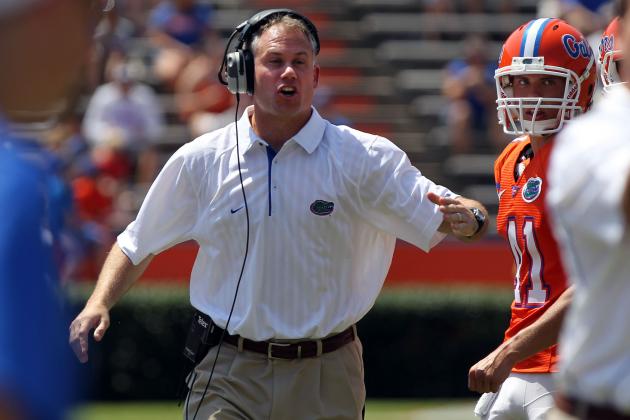 Kim Klement-USA TODAY Sports

Quinn ran the defense for Will Muschamp, but has chosen to return back to the Seahawks to do the same for Pete Carroll.
Muschamp quickly tabbed Durkin, one of the best recruiters in the country, to be Quinn's replacement. Durkin has helped build some of the top classes in Gator history, and now that he's the defensive chief, is sure to go even harder on the trail for Florida.
Which leads to...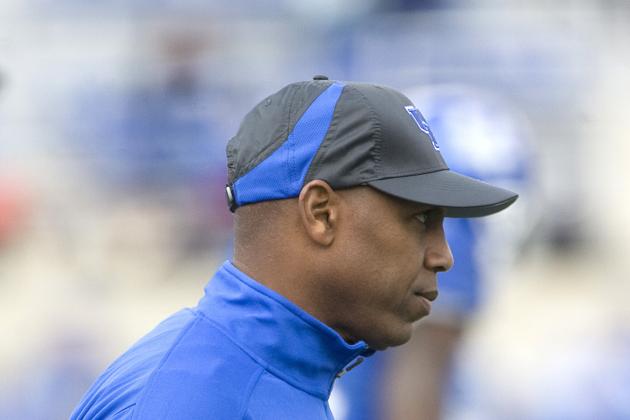 Mark Zerof-USA TODAY Sports

So maybe Phillips isn't a head coach, but he's still a good football coach and recruiter. That is why soon after his dismissal from Kentucky, he was hired on at Florida.
Phillips will coach WRs in Gainesville, but his hiring is significant because he's also going to coordinate Florida's recruiting plan going forward. He will be the point man for Gators recruiting and has already helped them get the nation's No. 2 class in 2013.
This is a key hire and it will pay off in a major way for the Gators.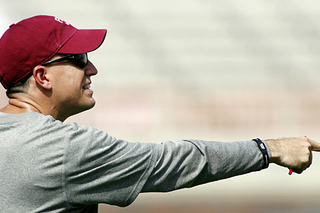 247Sports
Remember when I said Mario Cristobal was the first of two shrewd recruiting hires by Al Golden? Coley is the second domino, as he is one of the best recruiters in the country.
He'll coordinate the offensive attack for Golden while scouring Florida for prospects he can bring back to Miami. Coley is from the area, knows the high school circuit well and has great connections.
With he and Cristobal on staff, Miami should have one of its best recruiting cycles ever.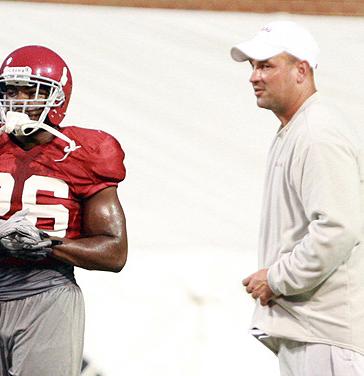 247Sports
Nick Saban probably had a bittersweet reaction when he learned Pruitt was leaving for Tallahassee.
On one hand, Saban had to be happy Pruitt was going to run his own defense for FSU. Yet on the other hand, Saban knew he was losing an excellent defensive backs coach and a great recruiter. Pruitt to Florida State will help continue the Noles' landing of good class after good class.
Pruitt quickly flipped Alabama commit defensive tackle, Demarcus Walker, to Florida State and will be out to bring in some prime-time recruits for FSU in 2014.
Edwin Weathersby is the College Football Recruiting Analyst for Bleacher Report. He has worked in scouting/player personnel departments for three professional football teams, including the New York Giants, Cleveland Browns and the Las Vegas Gladiators of the Arena League. He spent a year evaluating prep prospects and writing specific recruiting and scouting content articles for Student Sports Football (formerly ESPN Rise-HS). A syndicated scout and writer, he's also contributed to WeAreSC.com, GatorBait.net and Diamonds in the Rough Inc., a College Football and NFL Draft magazine.