Is Mack Brown Admitting a Mistake on Offense?
Use your ← → (arrow) keys to browse more stories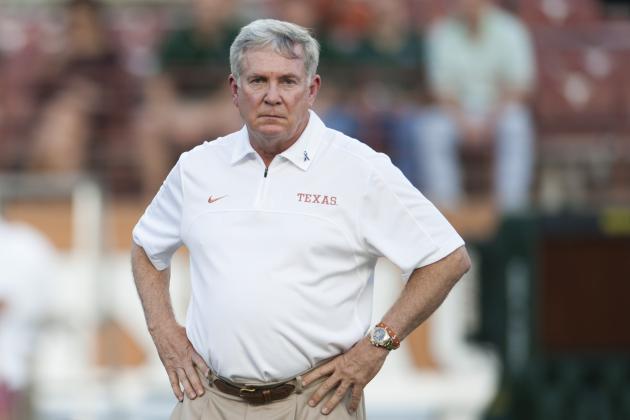 Cooper Neill/Getty Images

Of all the humiliating and humbling losses for Texas from 2010-12 there was one that crippled the program early on and has left it limping ever since: coach Mack Brown's loss of belief in himself and what he does. After the cheers went away during the 2010 season, Brown's abandonment of who he had been and what he had known manifested itself in wholesale changes. Some were necessary and overdue, to be sure. Complacency had stormed the palace gates. So, at 59 years of age, he went younger, a desperate move usually reserved for those who deal in vanity for a living.