Shakhtar Donetsk 2-2 Dortmund: As It Happened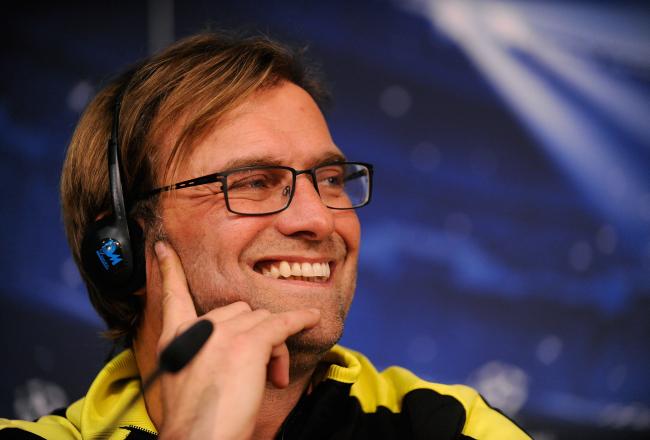 Denis Doyle/Getty Images
Champions League Round of 16 First Leg—Donbass Arena, Donetsk.
Shakhtar Donetsk 2-2 Dortmund (Full time)
Goals: Srna (31'), Lewandowski (41'), Costa (68'), Hummels (87')
Lineups
Shakhtar: Pyatov; Srna, Rakitskiy, Chygrynskiy, Rat; Fernandinho, Huebschman; Teixeira (Eduardo, 84'), Mkhitaryan, Taison (Douglas Costa, 63'); Luiz Adriano
Dortmund: Weidenfeller; Piszczek, Santana, Hummels, Schmelzer; Bender, Kehl; Kuba (Leitner, 81'), Götze, Reus (Schieber, 90); Lewandowski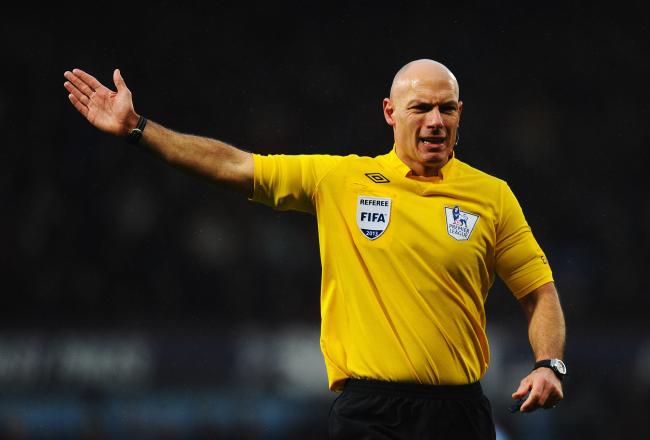 FULL TIME! The game comes to an end with a whimper, with Hummels considering a pass as Webb blows the final whistle. 2-2 reads the final score of a highly entertaining match that could have gone either way. The hosts never trailed, it should be noted, but will enter the second leg needing a win or at least two away goals to keep their Champions League dream alive.
I hope you enjoyed tonight's coverage. Be sure to check out Bleacher Report for the second leg, which will be played on March 5.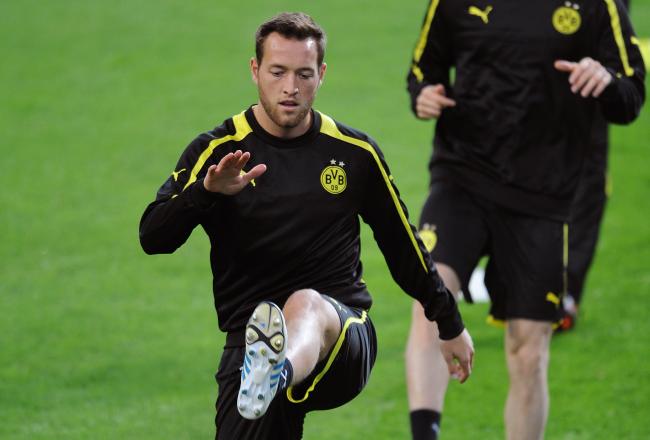 90'—Klopp brings on Julian Schieber to replace Reus for the duration of injury time, which will amount to three minutes.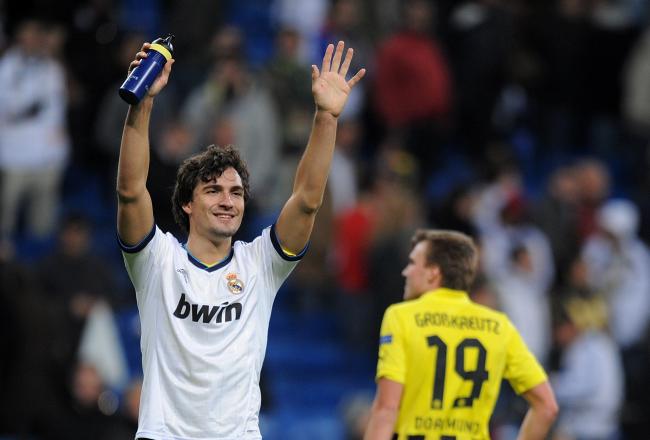 87—GOAL! HUMMELS EQUALIZES! From a corner, the center-back is found unmarked in the center of the box. He powers his header into the net, giving BVB a crucial second away goal!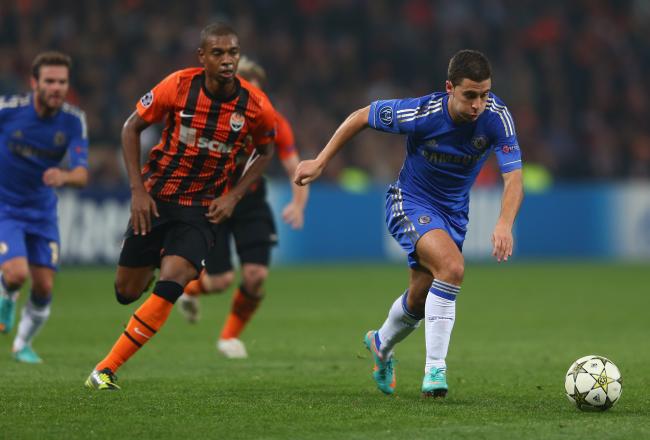 85'— It should be noted that Juergen Klopp is livid that Fernandinho hasn't been sent off. Since his first booking, the midfielder has escaped without punishment for an elbow as well as a nasty, studs-up challenge.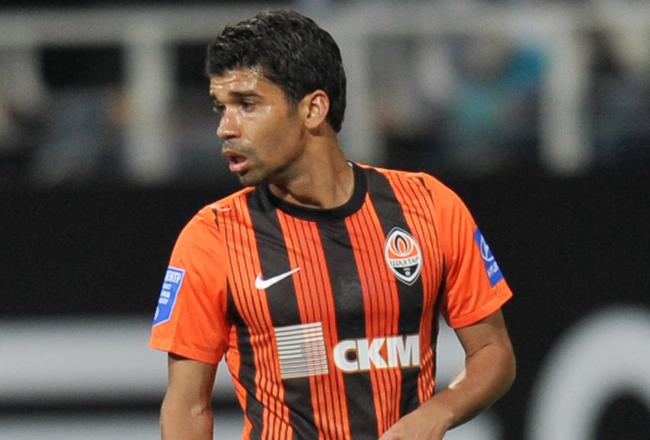 83'—Next substitution for Shakhtar: Eduardo comes on for Alex Teixeira.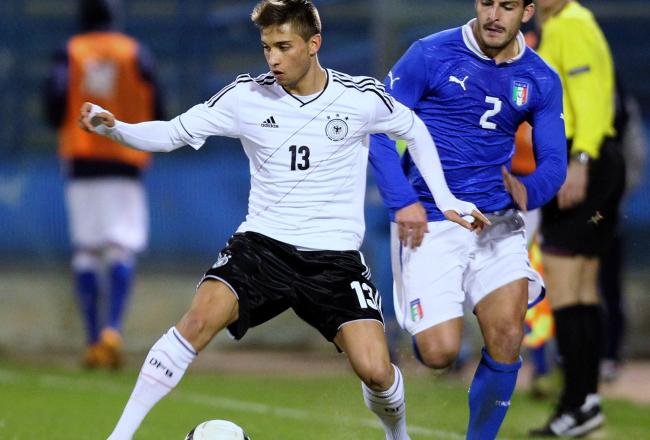 81'—First substitution for Dortmund as Moritz Leitner replaces Kuba.
76'—End-to-end play now! Kehl has an effort blocked from inside the Shakhtar box before the hosts break towards the opposite end. Mkhitaryan rides Hummels' tackle and cuts back a low cross that Teixeira just can't quite reach. The way things are going now, a casual observer might think this is the second leg, not the first...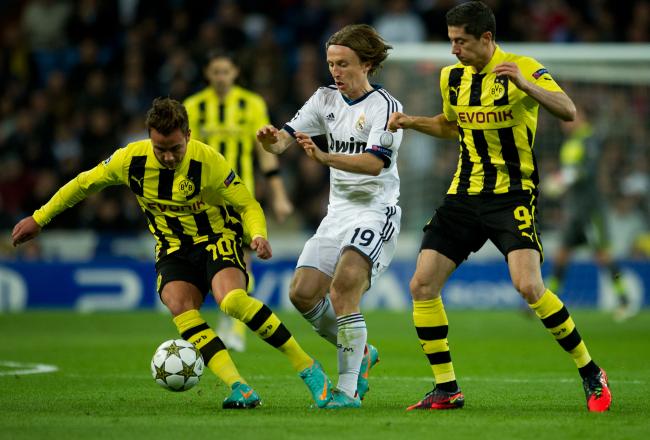 73'—LEWANDOWSKI! Oh, so nearly 2-2! Goetze pounces on a loose clearance and sends the ball in to the Polish striker, who turns and volleys narrowly wide.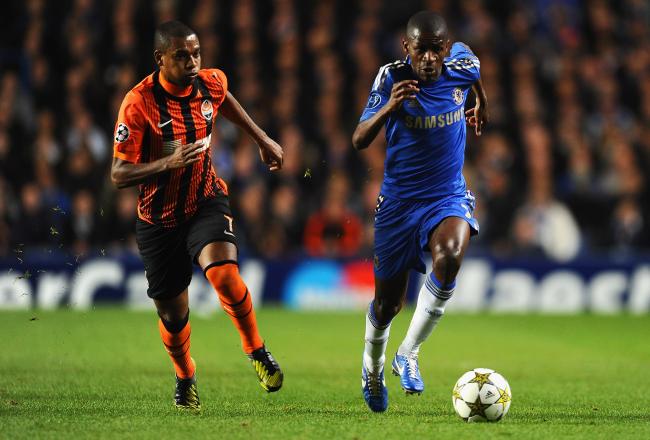 70'—Shortly following the goal, Fernandinho went into the book for a professional foul on Piszczek.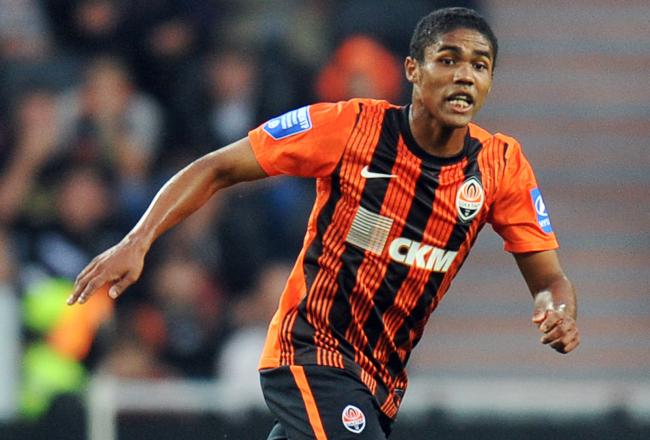 68'—GOAL! DOUGLAS COSTA RESTORES SHAKHTAR'S LEAD! A long ball from defense falls between Hummels and Schmelzer, and right to the Shakhtar player's foot. Douglas takes it on a bounce and fires into the net. 2-1 now, and that's the kind of result the hosts can live with!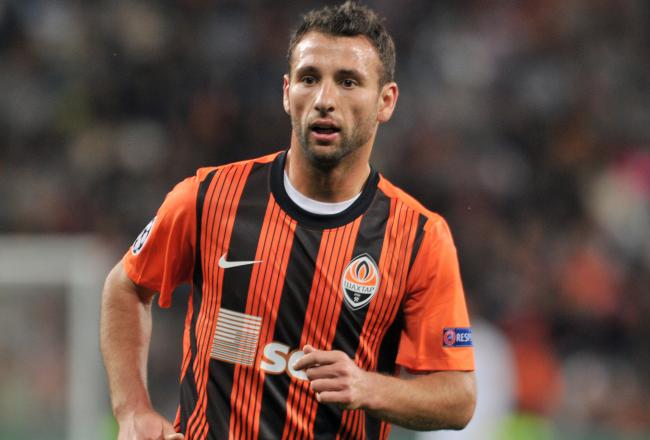 64'—RAT! Douglas Costa does well to turn out of danger on the right wing, and Shakhtar begin to break. Rat scampers up the left and reaches the ball at the edge of the box, but has his cross cleared.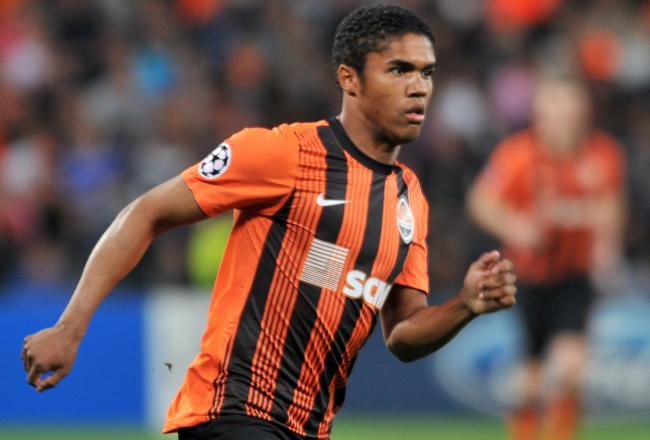 63'—Lucescu is first to call on his bench as he replaces Taison with Douglas Costa.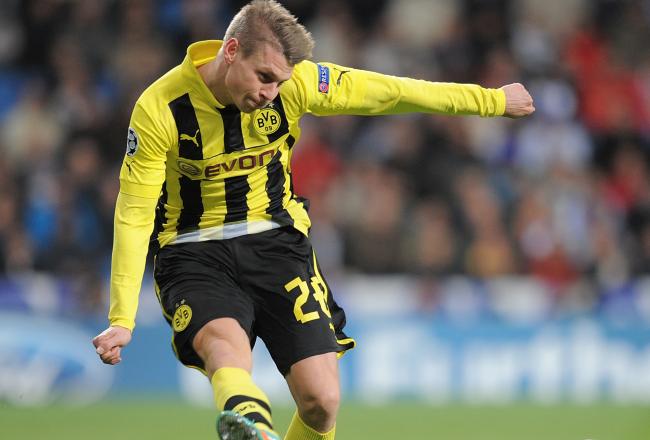 61'—Ooh, very nice run by Piszczek into the right of the box! The Poland international then crosses low towards Lewandowski, but Chygrynskiy is well positioned to clear.
58'—Uncharacteristically, BVB have been trying to slow the pace over the last few minutes. Shakhtar finally press the center-backs, and nearly force an error. Santana arrives at the ball a half-step ahead of Luiz Adriano, and punts clear.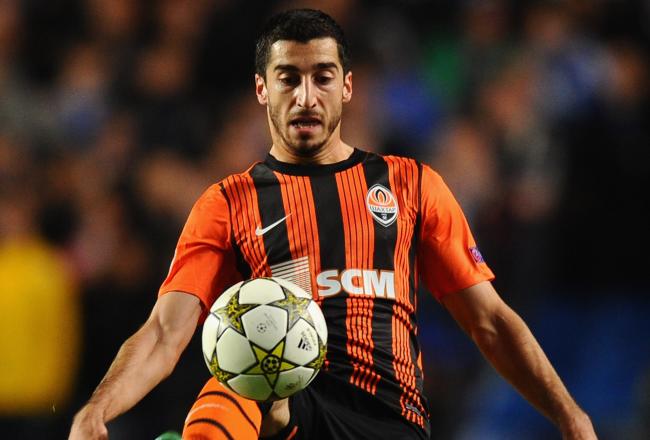 53' CHANCE FOR MKHITARYAN! So nearly a second goal for the hosts as Luiz Adriano frees himself from Hummels and crosses low to the Armenian. Santana meets his opponent and does very well to block his shot.
50'—Luiz Adriano wants a whistle for hand ball against Bender after his cross is blocked. No whistle from Webb, however, until he blows for a foul against Adriano, who had pulled down Bender from behind.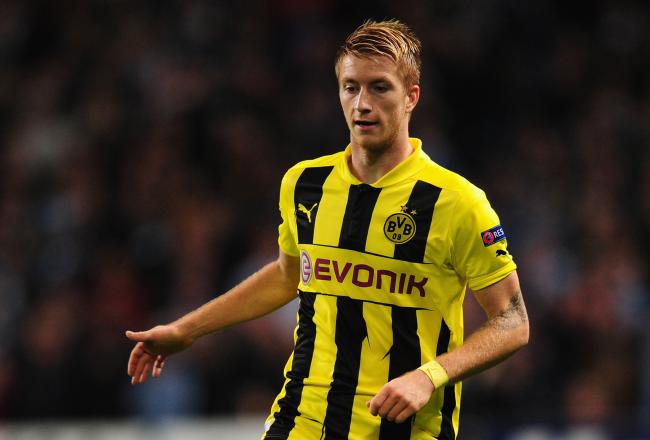 46'—AND WE'RE UNDERWAY AGAIN! Already a chance for the visitors as Reus receives the ball near the penalty shot and shoots, but has his effort blocked.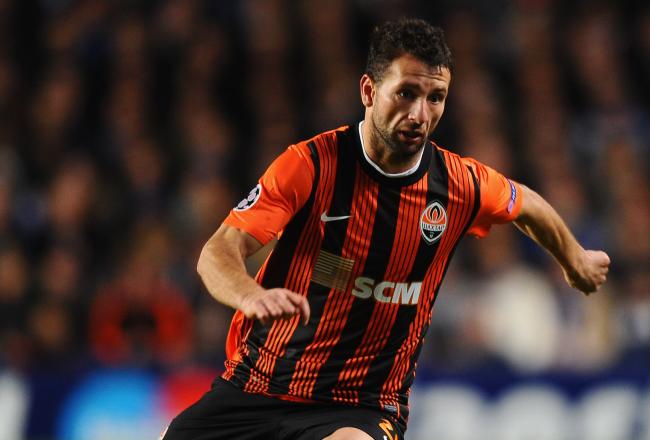 HALFTIME! What a first half it was! The run of play it can be said was very even. Dortmund were the better side early on, but Shakhtar took the game to them and deserved their go-ahead goal. BVB recovered well and were rewarded with their equalizer, but still could have gone behind just before halftime. With the hosts needing another goal and the visitors having already hit the target once, the second half promises to be a real thriller!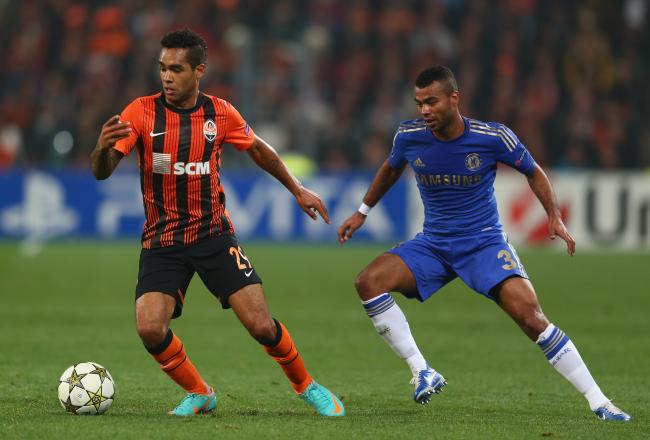 44' SO CLOSE! SHAKHTAR SHOULD HAVE PULLED AHEAD! Taison races past Piszczek, and Weidenfeller punches his cross off Luiz Adriano. The ball runs to Alex Teixeira who is unable to convert from close range. Kehl finally clears, and BVB can feel very relieved.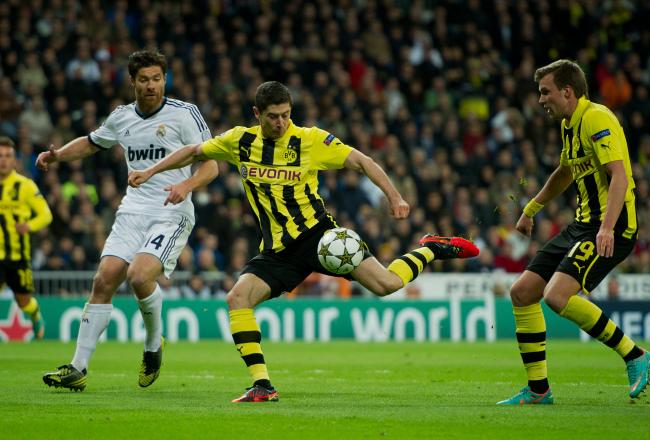 41'—GOAL! LEWANDOWSKI EQUALIZES! Great play from Goetze on the wing as his first cross is cleared, but his second finds the Poland international in the box. After failing to connect with the ball on his first swing, he has all the time in the world to slip the ball into the bottom-right corner. 1-1!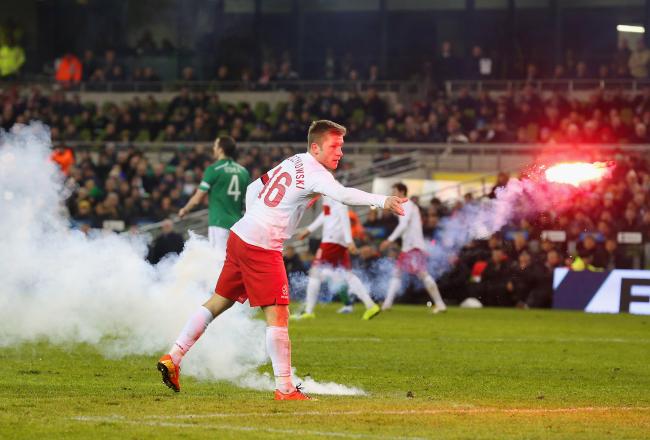 35'—KUBA! Ah, but straight at Pyatov, who saves easily. Nice work from the Pole to get free to shoot, but his finishing still leaves plenty to be desired.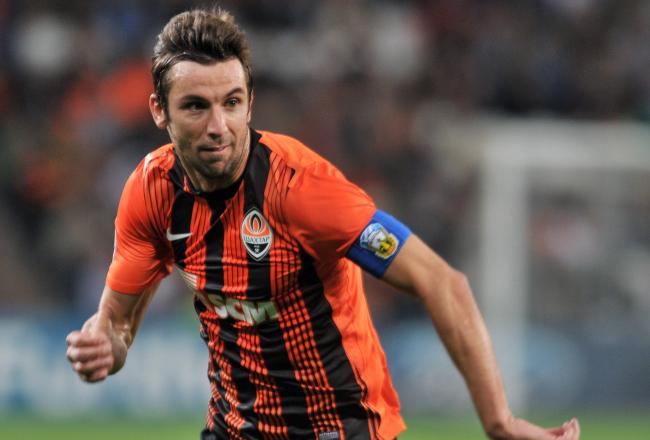 30—GOAL! SRNA PUTS SHAKHTAR AHEAD WITH A BRILLIANT FREE KICK! Captain's play from the right-back, who from 21 meters and just to the left of center fires a rocket of a shot into the net. GAME ON!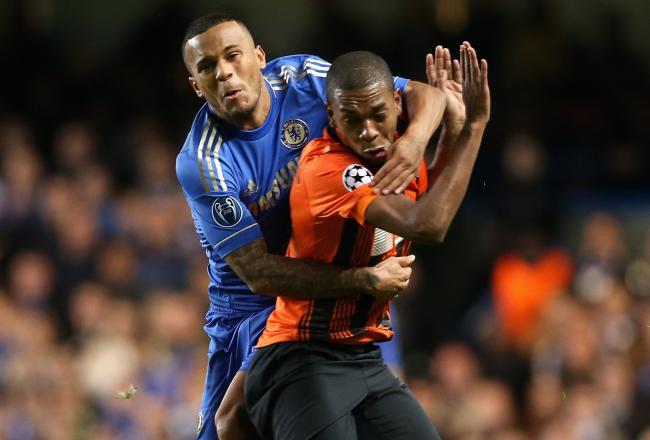 28'—FERNANDINHO! Oh, just got under it! The midfielder receives a half-clearance near the edge of the penalty area and has time to take it down and shoot, but it's always rising. Shakhtar have really come into the game well over the last few minutes. They'd previously been stymied in attack, but have won several corners and a free kick.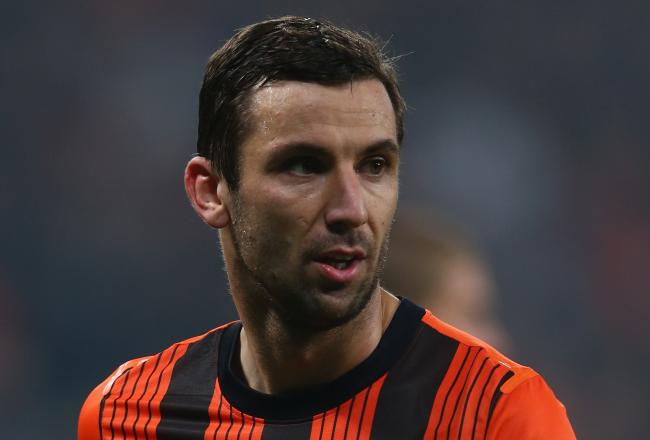 23'—Srna gets behind Reus and claims a long, cross-field pass on the byline. Reus gets a touch in to concede a corner. Moments later, the hosts win a free kick on the right flank, but BVB do enough to ward off the pressure as the ball eventually goes out for a goal kick.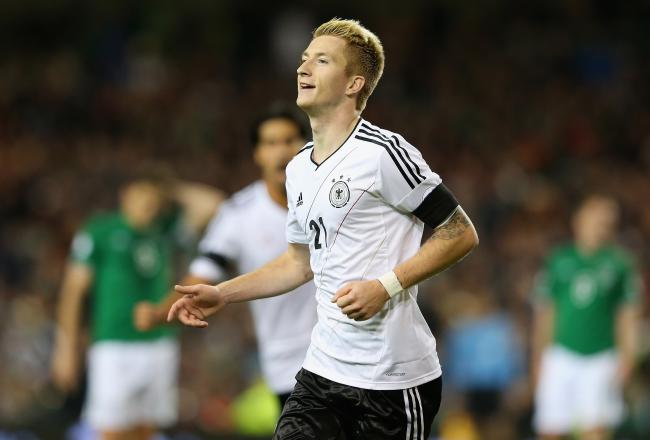 19'—Reus takes a powerful effort from distance, but Pyatov is well positioned to save. It's the second long-ranged attempt the BVB attacker has taken, but neither has given the goalkeeper much trouble as of yet.
This article is
What is the duplicate article?
Why is this article offensive?
Where is this article plagiarized from?
Why is this article poorly edited?