Real Madrid vs. Man Utd: Scoring Cristiano Ronaldo vs. Wayne Rooney Battle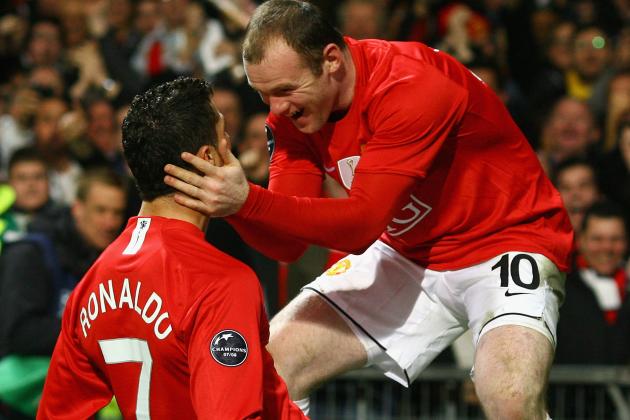 Alex Livesey/Getty Images

During Cristiano Ronaldo's early years at Manchester United, both he and Wayne Rooney were considered the club's premier, young talents.
The two developed and blossomed alongside each other as the Red Devils won the Premier League three times in a row between 2007 and 2009, also claiming a precious Champions League trophy in that time span.
It could be argued, though, that the Portuguese superstar's achievements eventually eclipsed those of his former Old Trafford teammate.
Rooney is certainly a world-class talent, but only Ronaldo's name is mentioned when the debate over the world's greatest footballer rears its familiar head.
Before their meeting on Wednesday in the Champions League Round of 16 clash, here is a comparison of the two, with each ranked out of 10 in six categories.
No matter the final scoreline, both will forever be United legends.
Look forward to see you too tomorrow @waynerooney

— Cristiano Ronaldo (@Cristiano) February 12, 2013
Begin Slideshow

»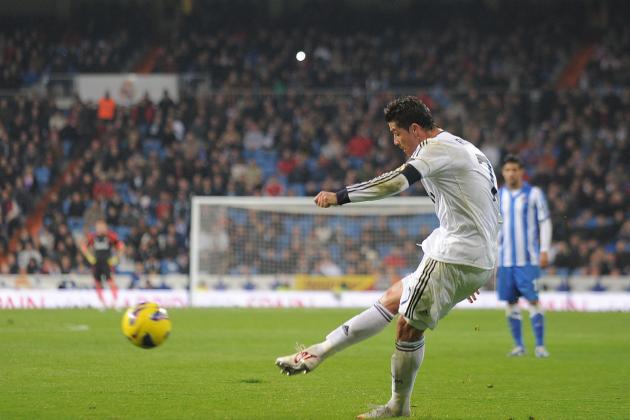 Denis Doyle/Getty Images

Cristiano Ronaldo: 10
Wayne Rooney: 9
When Cristiano Ronaldo burst onto the world scene as a precocious teenager, many marvelled at his unique dribbling style and devastating free kicks.
Plenty of copycats have tried to imitate his way of playing, but few have come close to succeeding. His technique may not be one taught on the training grounds across Europe, but it sure works for him.
Having started out his Old Trafford career somewhat resembling a bull in a china shop, Rooney has gradually honed his technique and refined his style of play.
Now operating in a deeper, playmaking position, the Englishman has had to develop his all-around game to suit the new responsibilities required of him.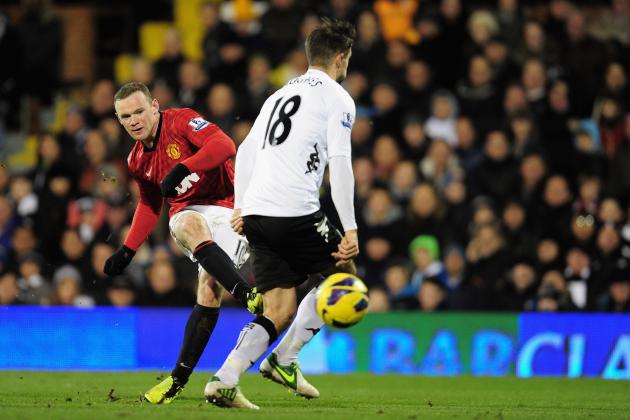 Jamie McDonald/Getty Images

Cristiano Ronaldo: 10
Wayne Rooney: 9
Cristiano Ronaldo has the ability to change a game with a single flash of brilliance at any given moment. Fans of both Manchester United and Real Madrid are well aware of this.
While watching him play, one gets an overwhelming feeling that anything is possible. The term "X-factor" seems as if it were created purely to describe his presence on the pitch.
Wayne Rooney is also capable of being an immense impact player. He can score from great distance and create an opening with one delicate flick or pinpoint long ball.
Although he is not quite as destructive as Ronaldo, this should not detract from his similar ability to create something from nothing.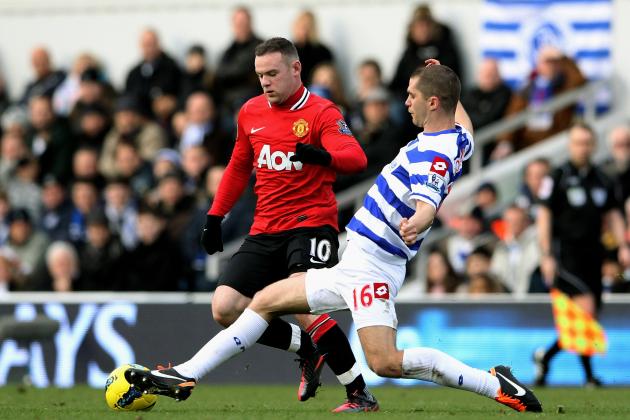 Scott Heavey/Getty Images

Cristiano Ronaldo: 8
Wayne Rooney: 9
There are virtually no flaws in Cristiano Ronaldo's game—technically speaking, of course. But if there has been one of his attributes that he has been criticised for in the past, it is his occasional selfishness.
This season, he only has five assists to his name in 30 appearances in all competitions to Rooney's nine in 26. Of course, he scores the goals himself to make up for it, but in this category at least, an eight is a fair score.
With his successful transformation into more of an attacking midfielder than a forward, Wayne Rooney has become a creative linchpin for the Red Devils this term.
Clearly influenced by the legacy of Paul Scholes, he has become a fantastic passer both in tight situations and in picking out a teammate with a raking long pass.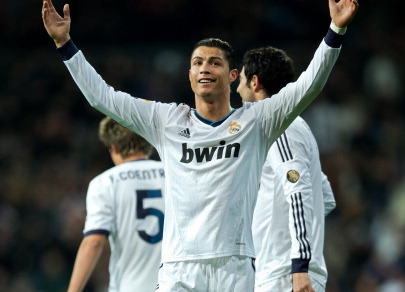 Jasper Juinen/Getty Images

Cristiano Ronaldo: 10
Wayne Rooney: 9
Not even Florentino Perez himself could have predicted how prolific Cristiano Ronaldo has been for Los Blancos since signing for £80 million in 2009.
To date, he has scored an incredible 182 goals in 179 appearances for Real, including last season's astounding 60 goals, and he earned the Pichichi trophy for top La Liga goal scorer for the 2010-11 campaign.
Wayne Rooney's career numbers don't come close to matching Ronaldo's, but only Barcelona's Lionel Messi's can, really.
The Englishman has struck a total of 211 times in 467 appearances for Sir Alex Ferguson's side, with a strike rate of 0.64 goals a game over the course of the past four seasons.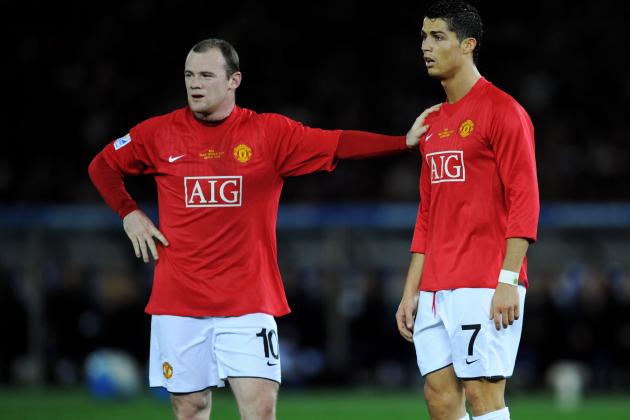 Shaun Botterill/Getty Images

Cristiano Ronaldo: 10
Wayne Rooney: 9
Though Real Madrid are far from being a one-man team, so many of their victories this season have come as a result of a Cristiano Ronaldo virtuoso performance.
This was the case in the Portuguese international's final couple of seasons in Manchester: He is a player of such immense quality, it's natural that whichever team he plays for relies on him so much.
Before Robin van Persie's move to United from Arsenal in the summer, Wayne Rooney would have also earned a perfect 10 for his importance to the Red Devils.
Of course, he remains a vital player to the side's hopes, but with the Dutchman on board, Rooney is no longer required to score 30 goals a season, and he has consequently had a large weight lifted off his shoulders.
Final Score
Cristiano Ronaldo: 48/50
Wayne Rooney: 45/50
How would you grade both players in the same categories? Who do you reckon will win Wednesday's epic clash?
Also check out a similar piece for a Robin van Persie vs. Eric Cantona battle.