L.A. Lakers' Hottest and Coldest Players Heading into the All-Star Break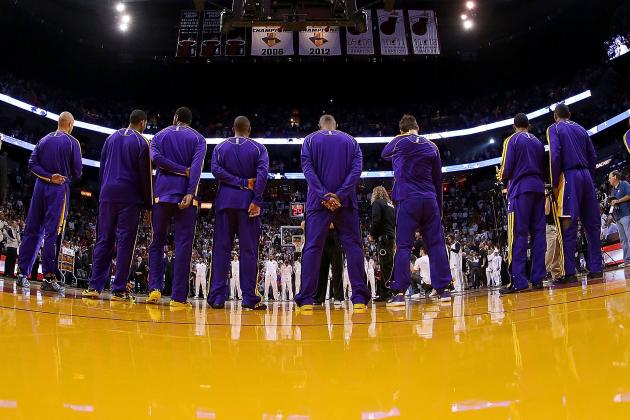 Mike Ehrmann/Getty Images

The Lakers have had their share of ups and downs this season to say the least. Part of what has made the Lake Show's 2012-13 campaign so unpredictable has to be the players.
Let's face it, players we thought were going to play like superstars have been duller than month-old razor blades and we've seen offensive surges from names we had either never even heard of or forgotten.
Here are the Lakers who are going into the All-Star break red-hot and those who have gone cold.
Begin Slideshow

»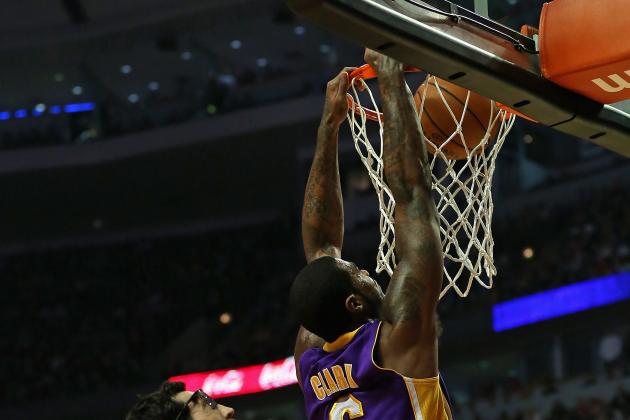 Jonathan Daniel/Getty Images

Quite possibly the hottest young player to come off the Lakers' bench this season, Earl Clark can easily be called the ultimate opportunist of the team, capitalizing on the absence of an injured Pau Gasol.
With 29 games under his belt, Clark has proven to be quite a suitable replacement, giving Gasol the rest that he needs to return to top form.
If you base your opinion on Clark simply off of regular-season statistics, your perception of him may be a bit misguided; his dismal 8.1 points per game will immediately make any fan question the validity of this argument.
Instead, look at his prowess during individual games. With the exception of a handful of games, L.A. has been able to count on Clark to put up double-digit numbers in scoring and rebounding.
Who knows? With all the Gasol trade rumors swirling around Laker Nation, Clark just might have a new starting job soon.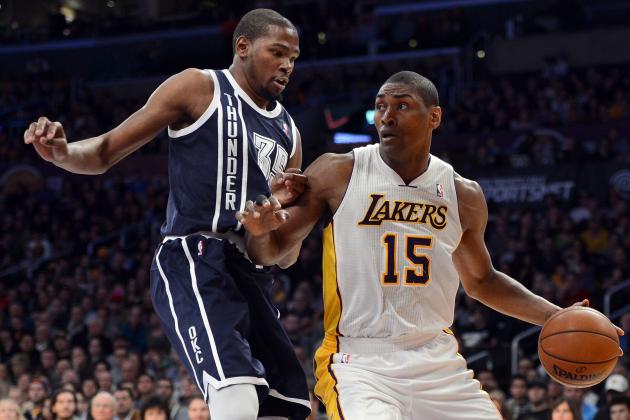 Harry How/Getty Images

When analyzing Metta World Peace's attributes, one must once again look at his game-by-game performance. As of late, we have been seeing the MWP of old, returning to the defensive dominance he was once infamous for.
For your consideration, the Lakers' Jan. 27 win over the Oklahoma City Thunder. World Peace recorded 10 rebounds, resulting in the 105-96 win over one of the top squads in the West.
If you're looking for something with a little bit more substance, observe L.A.'s 100-93 win over the Charlotte Bobcats. World Peace demonstrated a little bit of everything, with five boards, two blocks, two steals and 11 points don't look too shabby, either.
While he isn't exactly a complete defensive juggernaut, he could easily be just what his team needs to return to top form.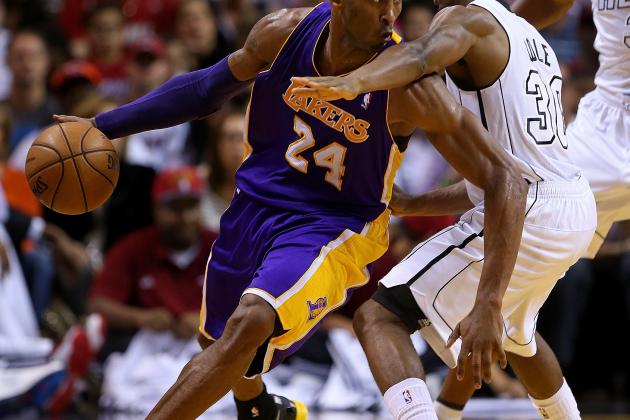 Mike Ehrmann/Getty Images

Of course, one cannot go without mentioning the Black Mamba as one of the Lakers' hottest players. Kobe Bryant has been, well, Kobe Bryant.
Despite popular opinion, Bryant continues to be the team's focal point, serving as a top-tier scorer—racking up 27.4 PPG—and all-around facilitator.
Heading into his 14th All-Star Game, there is no question that he is still a driving force in the league and could very well be the league's standard-bearer.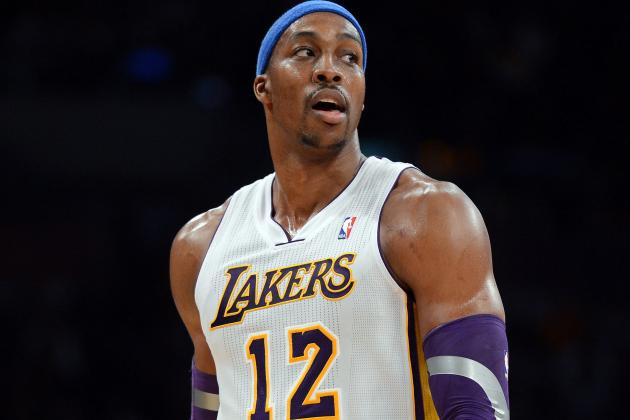 Harry How/Getty Images

Quite possibly the most hyped name during this past offseason, Howard has had his share of troubles trying to live up to the ridiculously high expectations of a city begging for championship No. 17.
Dwight Howard has fallen victim to the injury bug this season. Granted, when he is healthy, Howard makes his presence felt on the court, but the problem lies in the fact that he succumbs to injury more often than he'd like.
Despite being set to make his Western Conference debut in this year's All-Star Game in Houston, D12's going to have to do a lot of work to return to top form.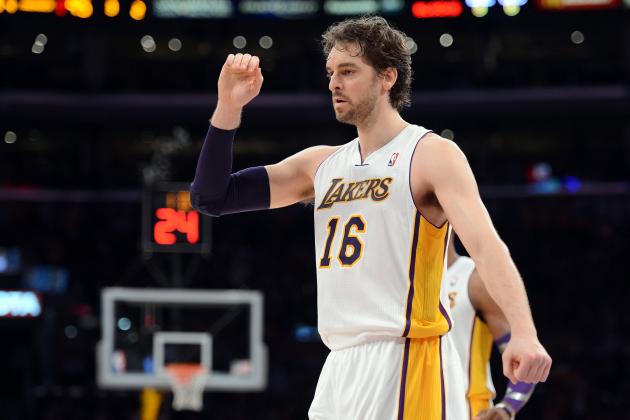 Harry How/Getty Images

Pau Gasol has to be the most scrutinized member of the Lakers by fans of the purple and gold. Known to many of the Laker faithful as "Gasoft" for his lack of defensive assertion, Gasol has been less than efficient when it comes to proving his worth as a big man.
Like Howard, Gasol has fallen to injury many times during the season, but unlike D12, he is unable to produce when he is healthy. One could bring up the argument that recent trade rumors could be affecting him, possibly giving him the same emotional traits Lamar Odom and Andrew Bynum had on their way out.
Whatever the case may be, there is a light at the end of this tunnel. With the emergence of Earl Clark, Gasol has plenty of time to fully recover and subsequently prove his worth as one of the best in the league.