Ranking the Top 10 Playmakers in SEC Basketball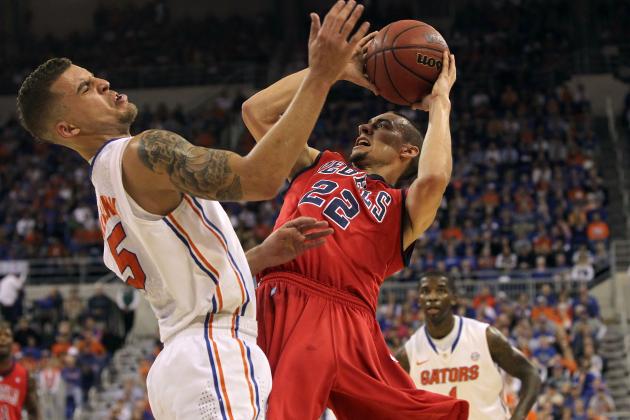 Kim Klement-USA TODAY Sports

SEC basketball is not having its best year, but that does not mean the league is short on playmakers.
A playmaker is someone who makes positive impact plays on either end of the floor. It could be with the ball in his hands or making life tough for the opposition on defense. These players make game-changing plays to turn the momentum in favor of their team.
Here are the top 10 playmakers in SEC basketball.
Begin Slideshow

»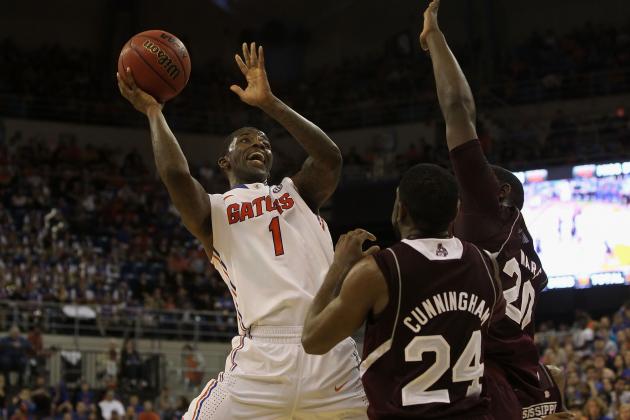 Kim Klement-USA TODAY Sports

It feels as if Kenny Boynton has been at Florida for the last decade, but in his senior season, he is leading the Gators in scoring at 13.1 points per game.
His field goal percentage has dipped this season, especially from beyond the arc. Boynton is shooting 33.6 percent from three compared to 40.7 percent last year. He still can get hot from deep, which he displayed earlier this season when he hit eight threes against Air Force.
Boynton is also a good passer, ranking second in the SEC with a 2.6 assist-to-turnover ratio. When the game is on the line for the Gators, it is a safe bet that Boynton will have the ball in his hands.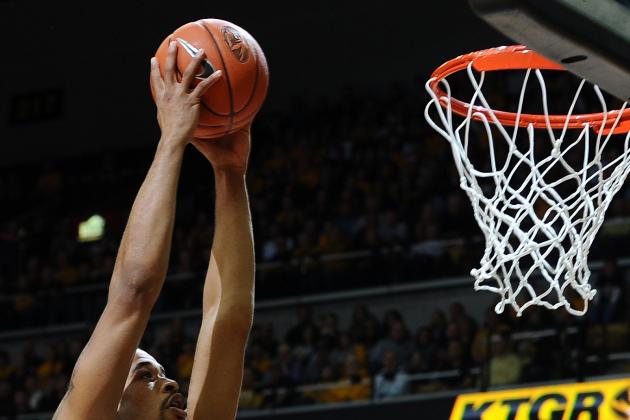 Dak Dillon-USA TODAY Sports

After missing last season due to an ACL injury, Laurence Bowers has been terrific for Missouri this season. Bowers is a versatile forward who plays extremely hard, doing it all for the Tigers on both offense and defense. At 6'8", Bowers can guard multiple positions and he is a nice running mate for point guard Phil Pressey in transition.
Bowers is averaging 14.9 points per game and 6.2 rebounds per game. He is shooting 56.5 percent from the floor and 45.2 percent from three. He missed five games back in January, and Missouri went 3-2 in those contests with double-digit losses at Ole Miss and Florida.
Anthony Hickey is a nuisance to opposing point guards. He leads the country in steals, averaging 3.4 steals per game, and has had multiple steals in eight of LSU's 10 conference games. Hickey had a season-high eight steals against Texas A&M on Jan. 23.
Offensively, Hickey has scored in double figures in all but one conference game, and he had 20 points in LSU's 73-70 win over Missouri on Jan. 30. Hickey has also shown he can hit some big shots in his first two years at LSU. He hit the game-winner at Mississippi State with 1.4 seconds left to give his team a 69-68 win on Feb. 2.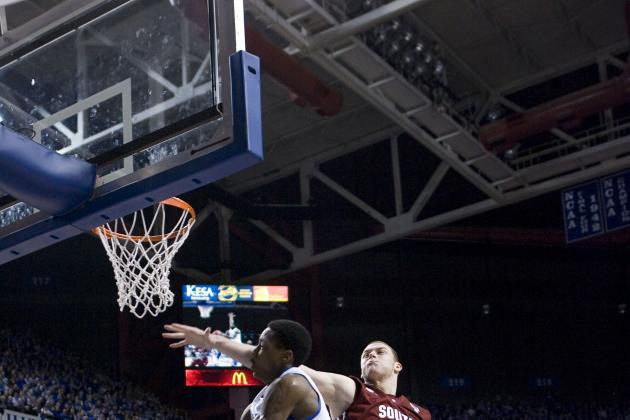 Mark Zerof-USA TODAY Sports

Archie Goodwin has elite physical tools. He is a long, athletic guard who can do a little bit of everything for Kentucky. Earlier this season, John Calipari compared Goodwin to Russell Westbrook, according to KentuckySports.com.
Goodwin leads the Wildcats in scoring, averaging 14.2 points per game. He can finish at the rim and attacks the basket relentlessly. Goodwin averages 6.8 free throws per game but has struggled from the line, making just 65.6 percent of his free throws.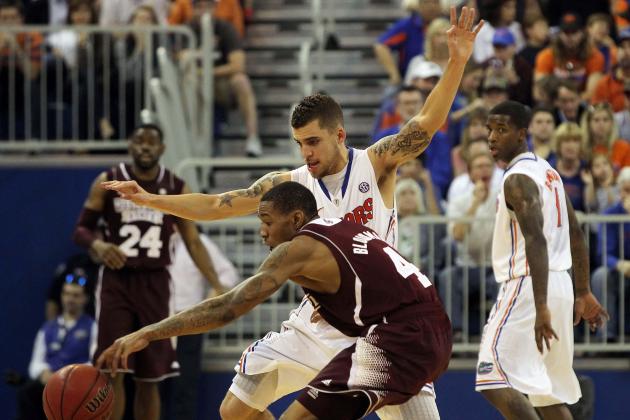 Kim Klement-USA TODAY Sports

Scottie Wilbekin has seen his playing time double from playing about 15 minutes per game his sophomore year to just over 31 minutes per game this year, and he has taken full advantage. His stats aren't the most impressive, but Wilbekin sets the tone for Florida defensively.
He has frustrated plenty of point guards this season, including Missouri's Phil Pressey. In Florida's 83-52 win over Missouri on Jan. 19, Pressey finished with two points and 10 turnovers thanks to being hounded by Wilbekin.
Offensively, he can force the issue at times, but Wilbekin is a good passer. He leads the team with 5.1 assists per game, a mark that also ranks second in the SEC.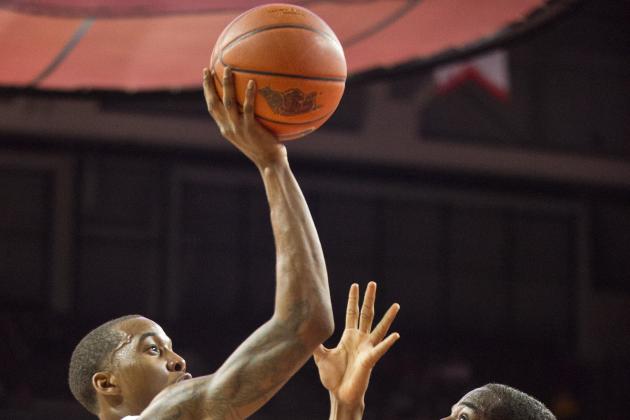 USA TODAY Sports

B.J. Young is a combo guard who does not fit nicely into a specific position at the next level, but he has been a very good college player in his first two seasons at Arkansas. Young is an explosive player who can get to the rim and make plays for his teammates. He ranks third in the SEC in scoring (16.1 points per game) and assists (4.0 assists per game).
It's crazy to think what kind of player Young could be if he could shoot. He is only making 23.4 percent from beyond the arc, and he can be a little inconsistent. He had 25 points in a win over Tennessee on Feb. 2, but a week later, he managed just seven points while attempting six shots in a loss at Vanderbilt.
Marshall Henderson has burst onto the college basketball scene thanks to the kind of attitude he brings to the court. He wears his emotions on his sleeve and isn't afraid to mix it up with the opposition or its fans. Ole Miss is on its way to its first NCAA Tournament appearance since 2002, and Henderson is a big reason why.
After getting past all his antics, Henderson is a talented scorer who tirelessly moves without the ball. He can heat up in the blink of an eye and is not shy when it comes to putting up shots, averaging 10.9 three-point attempts per game. Henderson leads the SEC with 19.9 points per game while shooting 36.3 percent from beyond the arc.
Nerlens Noel had the unenviable task of stepping in for Anthony Davis, and while Noel is incredibly raw offensively, no one impacts the game more on the defensive end than he does. Noel leads the country with 4.5 blocks per game and had a season-high 12 blocks in an 87-74 win at Ole Miss on Jan. 29.
Interestingly, Noel also ranks third in the SEC in steals, averaging 2.1 steals per game. He always comes to play, giving his best effort, and while the offense still has plenty of room for improvement, he is averaging 10.6 points per game while shooting 59 percent from the field.
Kentavious Caldwell-Pope might be the best player in the league, and he can impact the game on both the offensive and defensive ends. Caldwell-Pope ranks second in the SEC in both scoring (17.5 points per game) and steals (2.3 steals per game).
He has taken a step forward in his sophomore year thanks to improved shooting accuracy. Last year, Caldwell-Pope shot 39.6 percent from the field, 30.4 percent from three and 65.4 percent from the free throw line. This year, he is shooting 46 percent from the field, 37.8 percent from three and 80.8 percent from the free throw line. Combine that shooting stroke with his athleticism, and it is easy to see how he terrorizes the SEC.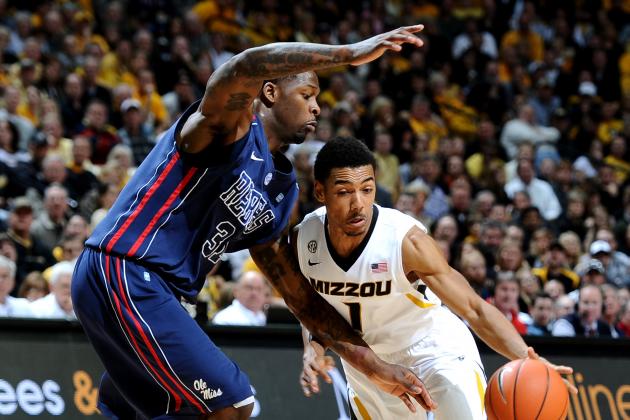 Dak Dillon-USA TODAY Sports

Phil Pressey is one of the best point guards in the country, Pressey sees the floor as well as anyone in the country and makes the game easier for his teammates with his passing ability. He leads the conference with 6.9 assists per game.
Pressey is asked to do a lot for the Tigers, playing 33.7 minutes per game. He is attempting four more shots per game this year compared to last, and his most impressive performance maybe came in a losing effort when he had 19 points and 19 assists in an overtime loss to UCLA on Dec. 28.