Kentucky's Blueprint to Make NCAA Tournament After Nerlens Noel's Injury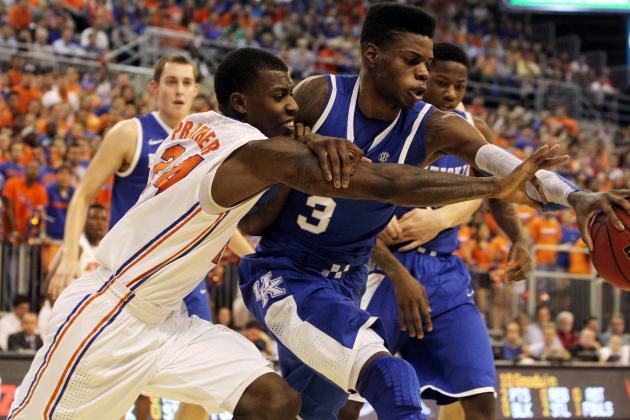 Kim Klement-USA TODAY Sports

As work trips go, Kentucky's visit to Gainesville on Tuesday was about as bad it gets.
Not only did the Wildcats suffer a 69-52 defeat to SEC rival Florida, but star freshman Nerlens Noel—perhaps the best overall defender in the country—went down with a gruesome-looking left knee injury midway through the second half.
After three weeks of positive momentum, Kentucky (17-7, 8-3) now faces an uncertain future as it awaits word on Noel's health. Assuming Noel misses time, what must Big Blue do to assure itself of a fourth-straight NCAA Tournament bid?
Answers ahead.
Begin Slideshow

»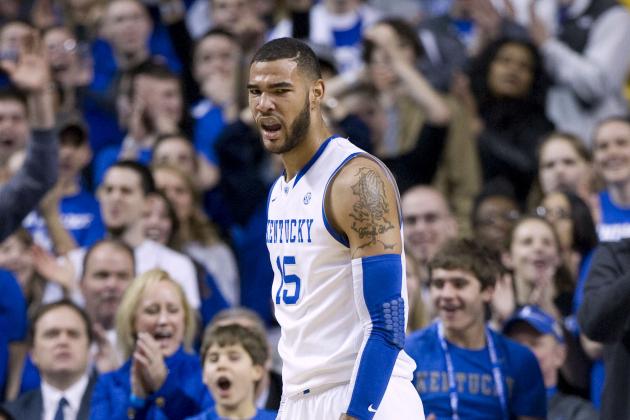 Mark Zerof-USA TODAY Sports

There is no Nerlens Noel clone walking around Lexington, but freshman seven-footer Willie Cauley-Stein represents coach John Calipari's best chance to replace Noel's production and reconstitute his role in the defense without undertaking a midseason strategy shift.
Like Noel, Cauley-Stein is an athletic big with tremendous shot-blocking talent and a developing offensive game. On that last count he might be a bit further along than Noel, although his ceiling is lower and his defensive presence considerably less menacing.
Because of Noel's stellar play and his own lingering knee troubles, Cauley-Stein has logged 30 minutes in a game only one time this season (January 10 at Vanderbilt).
For Kentucky to survive without Noel, that needs to change. Kentucky's perimeter defense has been suspect all year, and Calipari leans on his back line for cover. Cauley-Stein won't cover as much ground as Noel or impact as many shots, but he can deter opponents from attacking Kentucky off the dribble. Cauley-Stein's 8.0 percent block percentage ranks 72nd nationally (per KenPom.com), proof that he can protect the rim better than most.
After Cauley-Stein, there isn't another pure post defender on Kentucky's roster.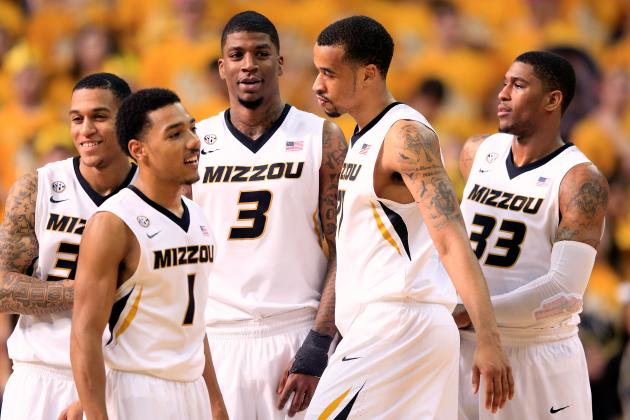 Jamie Squire/Getty Images

Kentucky has seven regular season games left with which to impress the selection committee.
The final game of the season is a rematch against Florida at home. If the Wildcats are still without Noel by then, you can go ahead and mark that one as an "L."
That leaves six other engagements: Tennessee, Arkansas and Georgia at home as well as Vanderbilt, Mississippi State and Missouri at home.
Of those six, only Missouri is a potential tournament team. Beating the Tigers is Kentucky's last, best chance to leave a favorable impression with the committee—who will no doubt be re-calibrating its decision based on the Wildcats' post-Noel play.
And if we assume that Kentucky-sans-Noel is likely to lose at least one of those other five games, beating Missouri is Big Blue's only path to a 13-5 conference mark. Otherwise, Kentucky is a 20- or 21-win team from a bad power six conference without a marquee win on its resume.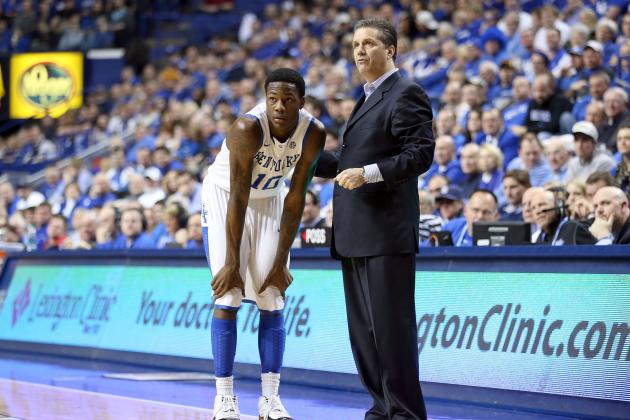 Andy Lyons/Getty Images

Kentucky's defense has been effective this year despite a galling lack of communication and general cohesion, particularly on the perimeter. Noel is the reason why. Or at least he was.
A guard getting lost on a ball screen, a forward failing to deny a backdoor cut—all of it could be forgiven with one wave of Noel's paw.
If he's not there, this defense must recommit to team play.
Now I wouldn't hold my breath on this point. Young teams are notoriously scatterbrained on defense. And it's not like there's some magic potion that breeds group mind. Defense, very simply, takes time to develop.
But perhaps the necessity created by Noel's absence can inspire some progress.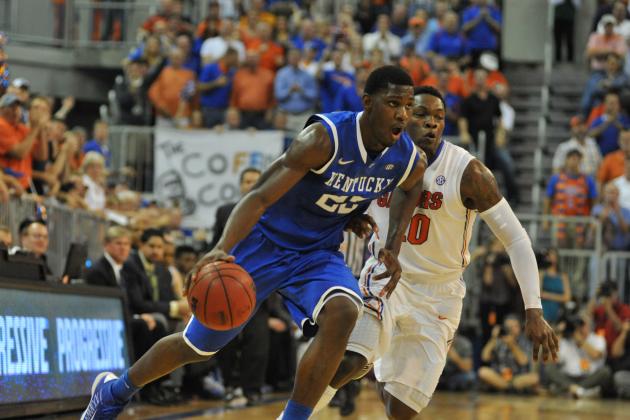 Al Messerschmidt/Getty Images

No Kentucky player looked worse against Florida than freshman forward Alex Poythress.
It's not just numbers—although Poythress did shoot 1-for-9 from the floor—it's an overwhelming sense that the 6'7" Tennessee native look frazzled and at times discouraged in a hostile environment. For a freshman playing in Florida's O'Dome, there's no shame in that. But given the situation, Kentucky needs Poythress to play beyond his 19 years.
Simply put, the blue-chip recruit is Kentucky's most talented offensive player, and the only member of John Calipari's roster with a true-shooting percentage better than 60 percent (per KenPom.com). Among Kentucky's regulars, only Kyle Wiltjer challenges Poythress' offensive efficiency. And considering Wiltjer's defensive inadequacies, he'll probably sit more in Noel's absence.
Into the void then goes Poythress. How he responds will dictate UK's offensive success.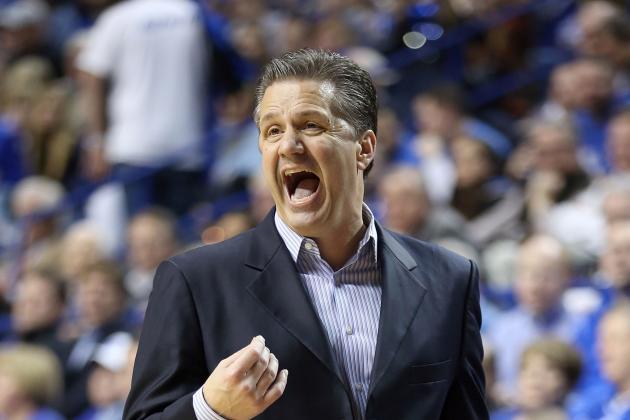 Andy Lyons/Getty Images

I'm not usually one for coachspeak or intangibles, but John Calipari's refrain to the media after the Florida loss caught my attention.
Time and again he referenced Florida's toughness and physicality while questioning his team on both accounts. Only Calipari knows how to shift the emotional tenor his team, but it stands to reason that this group is in for a crucial gut check if indeed Noel is injured long-term.
Some teams would binge on the negativity and try to overcompensate. Others would recede into self-pity and surrender.
There's an in-between for these Wildcats, and they'll need to find it without their best player.