Elimination Chamber: 7 Bold Predictions for Sunday's PPV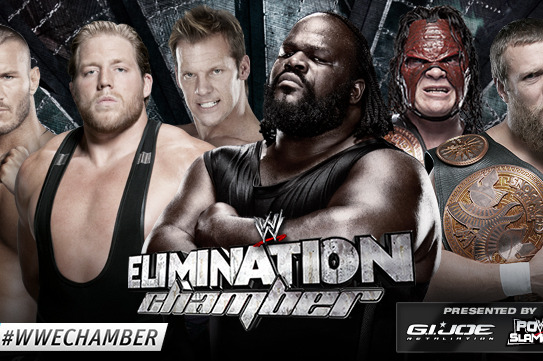 Source: WWE.com
The Elimination Chamber is the final pay-per-view before WrestleMania and we can expect some big developments that will give us a clearer idea of the direction WWE is headed for their show of shows.

The PPV has the potential to be a great one. With Punk vs Rock, The Shield in action and a Smackdown Elimination Chamber match that has six stars and no filler, we have a legitimate PPV of the year contender.

Although The Rock and Cena seem steady on their all-too-predictable track to "Twice in a Lifetime", you can expect some twist and turns on some other fronts on Sunday's PPV.

Here are 7 things we have a high probability of seeing this Sunday.
Begin Slideshow

»
Source: WWE.com
Although Cesaro's run as US champion has been impressive, it's been plagued by PPV matches that are too short to have any impact.

He's defended his title against the likes of R-Truth, Justin Gabriel and The Miz, but his longest title defense on PPV was only 7 minutes and 27 seconds.

This prediction is in no way meant to slight the talents of either Antonio Cesaro or The Miz, as they could both use a big match this Sunday.

The Miz's babyface turn has fallen flat, largely due to his increasingly marginalized role in the company, and Cesaro's most defining moment as U.S. Champion thus far has been hitting the Neutralizer on The Great Khali.

WWE really should give these two enough time to make an impression, but it seems unlikely that it will.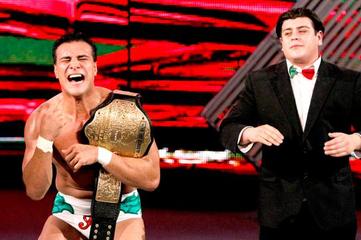 Source: WWE.com
It was a pleasant surprise for fans when Alberto Del Rio defeated Big Show to become the world heavyweight champion. However, their feud feels like it's dragged on and on, even though they have only had two matches.

It's time for their rivalry to end.

The problem is more about Big Show than Del Rio. His character is stale, and their program isn't anything we haven't already seen. It's become a bit of a channel changer.

Despite that, the two have proven that they can put on a good match in the ring, so their feud will likely end on a high note.

After Sunday, Big Show will be behind Del Rio and he can start his WrestleMania rivalry.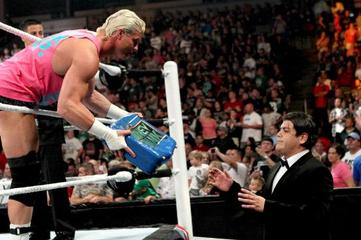 Source: WWE.com
That WrestleMania rivalry for Del Rio I just talked about? It won't involve the world heavyweight championship.

With the exception of Edge, Dolph Ziggler has held his Money in the Bank contract longer than anyone in history.

He's been in programs with top stars like Cena, Orton, and Jericho. He was the iron man of the Royal Rumble and he has led his own Survivor Series team. He has built all the momentum he needs and this Sunday WWE will finally pull the trigger on Dolph Ziggler.

With Del Rio facing the Big Show, it would be very easy for creative to put the belt on Ziggler. Del Rio knocks off Big Show, gets hit with a WMD after the match and out comes Ziggler with the briefcase.

Part of the reason this seems likely is because Ziggler isn't booked on the PPV. As alluded to above, he's spent the last few months in high profile feuds and matches, so it would be strange for him to not be in a match on the PPV before WrestleMania.

Expect Ziggler to have one of the defining moments of his career at Elimination Chamber.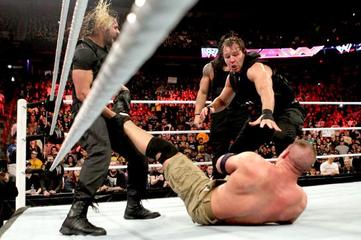 Source: WWE.com
The Shield has the potential to dominate WWE television for months to come, similar to how the Nexus did before their momentum was killed by Team WWE at SummerSlam 2010.

A similar fate could await The Shield on Sunday's PPV, but WWE can't afford for that to happen to three of its brightest stars. However, The Shield is facing WWE's Top 3 baby faces in Cena, Sheamus and Ryback, and they all need momentum going into their WrestleMania matches.

The only way WWE can have The Shield win and have Cena, Ryback and Sheamus look strong is to introduce a fourth member that plays a big role in their match at Elimination Chamber.

It seems probable that Brad Maddox will make an appearance during the match, but the new member or leader will be a star of a bigger magnitude. Maybe it'll be Brock Lesnar, or maybe WWE will give us a bigger surprise.

Either way, we'll find out this Sunday.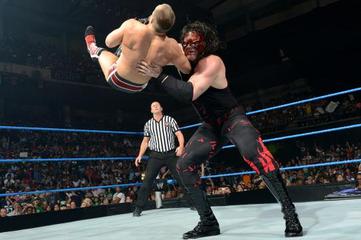 Source: WWE.com
In what will be reminiscent of the dissolving of Legacy in 2010, the Elimination Chamber will see Team Hell No take one big step toward the break-up of Team Hell No.

At the Royal Rumble it was Daniel Bryan who eliminated Kane, so it seems likely that The Big Red Machine will get some payback by choke-slamming Bryan to eliminate him from the chamber.

We can likely expect it to be done in some sort of deceptive manner; since Daniel Bryan is ready to explode as a baby face, meaning Kane will probably play the heel in their inevitable WrestleMania feud.

However, don't expect Kane to win. In situations like this, WWE always likes having the betrayer eliminated soon after they commit their act of betrayal.

Think about it; Daniel Bryan was eliminated from the Royal Rumble almost immediately after he tossed Kane out, and Ted Debiase was taken out of the Elimination Chamber in 2010 soon after he pinned his mentor Randy Orton.

Utlimately, Daniel Bryan and Kane won't have big roles in the Chamber other than one to be eliminated by the other.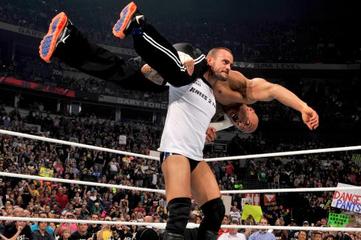 Source: WWE.com
The Rock and CM Punk had a terrific match at the Royal Rumble, but it was hurt a little by its unnecessary and somewhat sloppy swerve finish.

At the Elimination Chamber, The Shield will be preoccupied with Cena, Ryback and Sheamus, so he won't be interfering here. Paul Heyman will be at ringside and will no doubt play a small role, but he won't do anything more than cause a few distractions.

This Sunday at the Elimination Chamber we'll get Rock vs. Punk, no invasive story components or swerves, just a great wrestling match that each and every one of us is invested in.

There's a very good chance that The Rock will win and go on to face Cena at WrestleMania, and there will certainly be a large section of the audience that will be unhappy with this, which is fair enough; do we really need Twice in a Lifetime?

However, it's best to focus on the highs and not the lows, and we can all expect to get a fantastic match out of Rock and Punk at Elimination Chamber.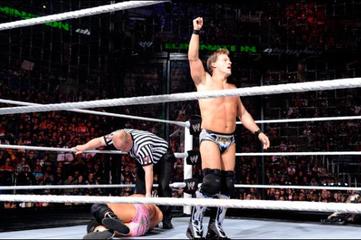 Source: WWE.com
When Chris Jericho returned to the Royal Rumble it was rumored (F4Wonline via NoDQ.com) that he would have a short program with Dolph Ziggler and then turn heel shortly after that.

Well, Ziggler and Jericho have made shots at each other, but they haven't really been feuding, so we can assume that plan has been nixed.

That means that a new plan has come into place, and with Jericho winning a spot in the Elimination Chamber on Raw this week, it seems like the plan to replace it is Jericho vs. Dolph Ziggler at WrestleMania for the world heavyweight championship.

I've previously written that Dolph Ziggler competing in the world championship match is a bad idea since WWE are more likely to marginalize the match due to Ziggler not being a big enough star rather than elevate his importance to a main-event world championship match.

However, Jericho is certainly a big enough name to at least ensure we won't get another 18 second fiasco, and Dolph Ziggler deserves to be given a real chance to show off on the grandest stage of them all.