7 Offseason Dates College Football Fans Need to Know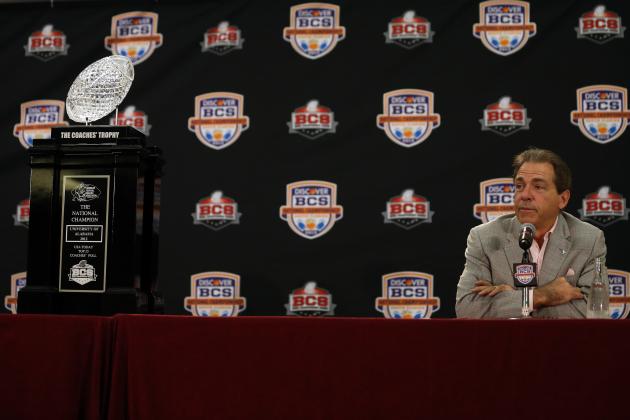 Streeter Lecka/Getty Images

The time between games is difficult enough for college football fans when it's seven days. Extend that to over seven months, and we tend to get a bit twitchy. But just because we aren't getting our weekly dose of college pigskin doesn't mean there aren't some goings-on around the nation.
If you look closely at the calendar, you'll find some important dates sprinkled throughout the long offseason drought that will have a direct impact on the outcome of the 2013 season.
As a public service to all of you out there suffering through college football withdrawal, we've put together a list of seven dates of which every college football fan needs to be aware.
Begin Slideshow

»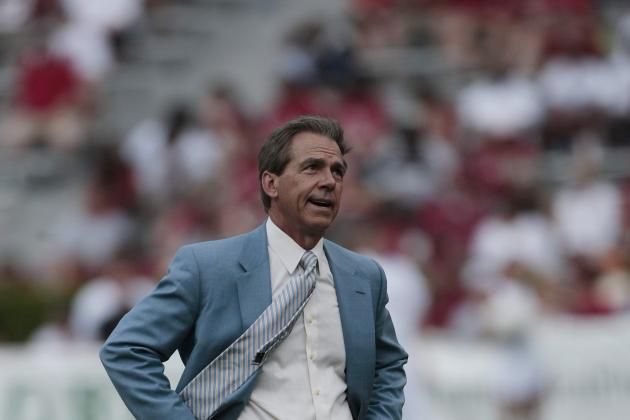 Dave Martin/Getty Images

Many Americans eagerly await signs of spring. It can come in many forms (depending on where you live), from snow melting to flowers blooming to trees budding.
But for the die-hard college football fan, there's no surer sign that spring has arrived than the sounds of coaches whistles, pads thumping and everything else that goes along with the start of spring practices on campus.
Believe it or not, February is the unofficial start of the spring season for many college football teams. Army led the way with a February 12, 2013 opening to spring practices (mostly due to the unique schedule West Point cadets have throughout the year). Boston College, California, Fresno State, Memphis, Northwestern, San Jose State, South Alabama, Stanford, Texas and Louisiana-Monroe have all announced February starts to spring practices as well.
The vast majority of programs, however, get things underway in early March.
A few (Bowling Green State, Kansas State and UCLA) don't actually get underway until April.
While full lists are available, here's a list of some major programs' spring start dates.
Alabama: March 21
Arkansas: March 10
Auburn: March 27
Baylor: March 1
Boise State: March 11
Clemson: March 6
Florida: March 13
Florida State: TBA
Georgia: March 2
Georgia Tech: March 25
Kansas State: April 3
Louisville: March 20
Louisiana State: March 14
Miami (Florida): March 2
Michigan: March 16
Michigan State: March 19
Mississippi: March 6
Nebraska: March 2
North Carolina: March 6
Northern Illinois: March 20
Northwestern: February 27
Notre Dame: March 20
Ohio State: March 5
Oklahoma: March 5
Oklahoma State: March 11
Oregon: TBA
South Carolina: March 5
Southern California: TBA
Stanford: February 25
Texas: February 21
Texas A&M: March 2
UCLA: April 2
West Virginia: March 10
Wisconsin: March 9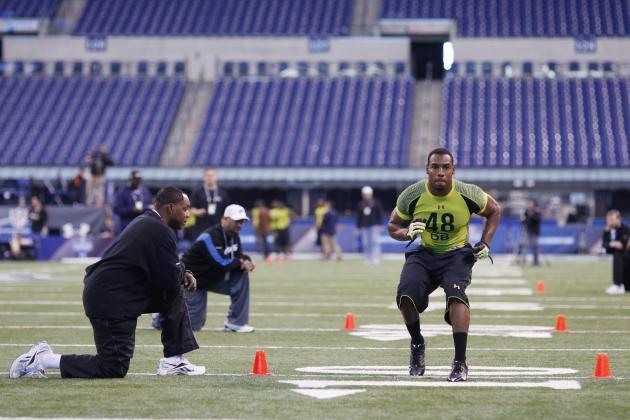 Joe Robbins/Getty Images

While the NFL combine doesn't really have an effect on the upcoming college football season, it's still an important day for many college football fans. After all, what good is cheering for your team if you abandon the team's stars the moment they step off campus?
The combine is an excellent way to gauge your favorite stars from "Dear Old U" and their chances as becoming a super star while playing on Sundays.
Nostalgia isn't always a bad thing. The 2013 NFL Scouting Combine takes placed from February 23 to February 26.
Leon Halip/Getty Images

Spring practice culminates with the annual spring game for many programs. This intra-squad scrimmage takes on many forms, but it's typically the first opportunity for most of us to see a team run plays at full speed with hitting, tackling and all the extra goodies.
While many programs have abbreviated game formats or special rules, some programs have elevated these exhibitions to a level rivaled only by actual regular-season games. Attendance can exceed 50,000, or in some cases, even selling every available ticket.
April is the key month for spring-game watchers. The aforementioned list of spring practices also includes dates for spring games, but here are a few you should check out.
Alabama: April 20
Arkansas: April 20
Clemson: April 20
Florida: April 6
Florida State: TBA
Georgia: April 6
Kansas State: April 27
Louisville: April 13
Michigan: April 13
Michigan State: April 20
Mississippi: April 13
Notre Dame: April 13
Ohio State: April 13
Oregon: April 27
South Carolina: April 13
Southern California: April 13
Texas: March 30
Texas A&M: April 13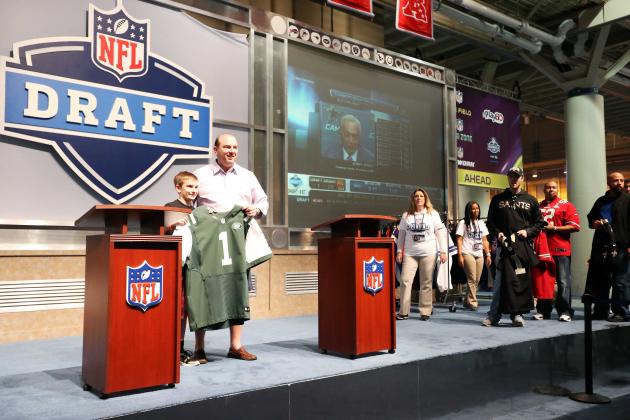 Crystal LoGiudice-USA TODAY Sports

Speaking of nostalgia, the last moment a player is officially designated as a member of his college program is the instant before he hears his name called by the NFL commissioner at the NFL draft in New York City.
For many college football fans, it's a bittersweet moment. We're certainly thrilled that another player from our beloved university is heading off to the NFL, and it's yet another mark of success for the entire college program. But it's also the official end to his college days. Soon, he'll be making highlights in a different uniform, something that often takes some getting used to for many fans.
Still, it's nice to watch the now-grown men put on that NFL jersey for the first time, especially after having watched them mature on the college field over the past several years. The 2013 NFL draft takes place from April 25 through April 27.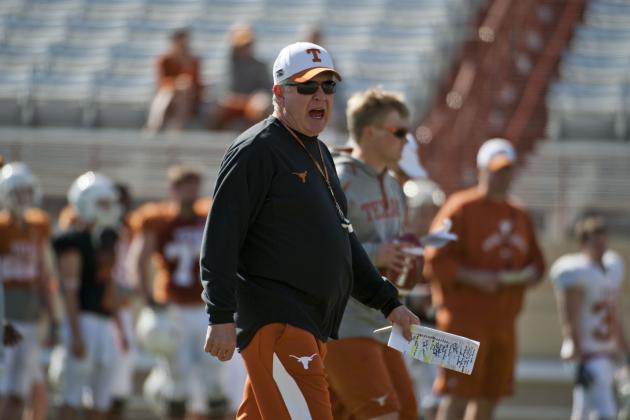 Brendan Maloney-USA TODAY Sports

After spring games and the NFL draft comes the long dog days of summer. As soon as April passes us by it seems as if nothing happens for several long months. May, June and July pass by without so much as a peep from college programs, and the nation is left to wonder how things are progressing with returning players and prospects out of view of their coaches for months at a time.
Those seemingly endless weeks are quickly forgotten when fall camp opens in August.
Once players step back onto the practice field on campus, coaches already have some sense of how the team is going to shape up for the new season. But the really exciting part is the unresolved position battles.
Depth charts aren't typically released until about a week or two ahead of the season opener, giving the younger players plenty of time to prove to the coaching staff that they deserve a coveted spot atop the depth chart—or a spot at all.
Whether players are playing for a starting role or simply trying to prove that they're better than a redshirt or practice squad spot, fall camps are often a great place to see players begin to play up to their potential as the season gets underway.
Fall camps also have a way of influencing those always debated but completely unimportant preseason rankings. But if we didn't have preseason rankings, what would we possibly have to discuss, analyze, re-analyze and discuss again?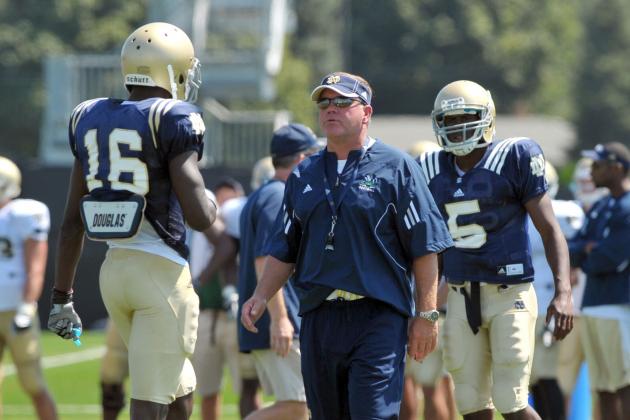 Matt Cashore-USA TODAY Sports

As we already mentioned, the final depth charts aren't usually finalized until just before the start of the college football season. But in the long run up to the new season, few dates are more important in the lives and careers of college football players.
Nailing down a No. 1 spot on a depth chart can be the difference between bursting onto the national stage or languishing on the bench Saturday after Saturday. Football is a competitive sport, but no player wants to ride the bench only to hope for an opportunity to play due to poor play from a starter, or worse, an injury.
Depth charts can also help reinforce our belief in the inevitability of watching our team win that national championship. Fans love to boast about a stellar depth chart and pundits love to critique coaching decisions about starters and redshirts.
Best of all, it's the last big opportunity to look a team over before the long-awaited start to yet another thrilling season of college football.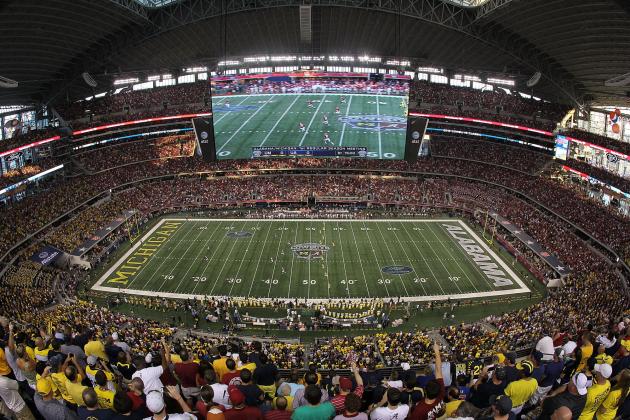 Leon Halip/Getty Images

OK, so it's not technically part of the offseason. Still, it's the finish line of the long, grueling marathon through the torpor of summer in the college football world.
It all gets underway during the waning days of August, with the first full Saturday of the season on August 31.
While there are a spattering of FBS, FCS, Division II and Division III games taking place earlier in the week, the season gets underway with a bang with what has become an annual tradition of "kickoff classics" at both the Georgia Dome and Cowboys Stadium. For the 2013 season, Alabama will get things underway against Virginia Tech in Atlanta while LSU travels to Arlington to take on TCU.
It might seem like August 31 is so far in the future that there's little hope of making it that far with our sanity intact. But if you focus on these seven dates between now and then, we're confident things won't seem so bad. "The journey of a thousand miles begins with a single step," and that first step is just around the corner.