Who Is the Next Big Thing? A WWE NXT Scouting Report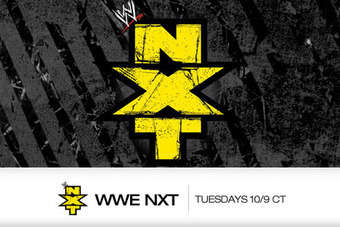 Credit: Bleacher Report
Of all the things that I've ever been asked to do since I started writing about wrestling on the Internet, easily the most often requested is that I shed some light on the men and women currently in development for WWE.
It's long been an interest of mine to keep an eye on the people coming up through the system, but most people don't have the time or inclination to watch those shows and see what the future may hold.
So today I'll be giving you a guided tour through the mysterious world of tomorrow, and I'll be grading the prospects with letters, like a schoolteacher, that are based on their current value as potential stars.
I'll even throw in a "pros and cons" list and a definitive answer on whether they're ready for the main roster. So put on your moon boots, and settle in, because tonight, for the first time, we're taking a magnifying glass to the denizens of NXT.
Begin Slideshow

»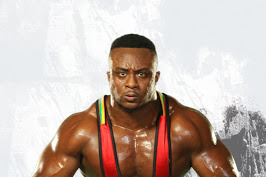 Credit: FCW Wrestling
Pros:
- HUGE
- Stunningly quick and agile
- Great connection with the crowd
Cons:
- Still a bit green
- A little short for guys of his type
- Unclear how good he can be in an extended match
Get ready for a long entry, because this guy is something special.
There's a feeling you get when you see certain guys where it just seems like they not only have charisma but have the ability to channel it into something that excites the crowd.
It's not something I see very often, but when I watched the Sept. 26 episode of NXT, the first match I'd seen of Langston in months, he completely and utterly had it from the second he walked out of the curtain until he left.
The crowd went absolutely nuts for his five-count gimmick, chanting for it in the middle of the match, and it just worked tremendously well.
The majority of big muscular dudes don't pan out because, even though they may try their best, they just never move with enough confidence and aggression to convince you that they really are wrecking machines. A lot of big guys are like that because they're usually afraid that they'll hurt people since they're so big all the time every day and it seeps in.
Ezekiel Jackson had that issue, Bobby Lashley had that issue and overcame it towards the end, and Tensai has it big time in WWE (likely afraid to hurt main-event guys by being too stiff).
But Langston just looks great and convincing in the role. He's not tall, but he's built like a tank, and he moves unbelievably fast. Really, in charisma and style, he reminds me of a more muscular Monty Brown, and that is very much a compliment. And, apparently, Cena has taken him under his wing, which would certainly explain the progress.
He's already up on the main roster right now, acting as AJ Lee's tough and lovable bodyguard, and he is splitting his time between NXT and the main roster as they ostensibly prepare him for his in-ring career in the big leagues.
He may not be ready to be on his own just yet, but as he's already shown, he's more than ready to mix it up with the big boys. And that's just a taste of what's to come.
Prospect Grade: A
Ready For Main Roster: Yes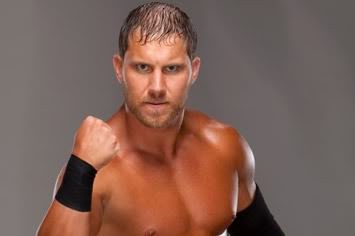 Credit: FCW Wrestling
Pros:
- Seems to be a leader in the ring
- Excellent execution on moves
- Promos improving
Cons:
- Pedestrian look
- May struggle to stand out
- Worst name in wrestling history
He's come a long way from his embarrassing promos on his NXT season, and that much is clear just by watching him. He's become one of the top in-ring performers in developmental and has begun to develop a personality that will serve him well throughout his career.
But the trouble with McGillicutty isn't that he doesn't have talent, it's that he'll have to compete with who is already on the main roster. And if you take the current Michael McGillicutty and put him near guys like Cody Rhodes and the Miz, he will disappear.
Prospect Grade: C+
Ready For Main Roster: No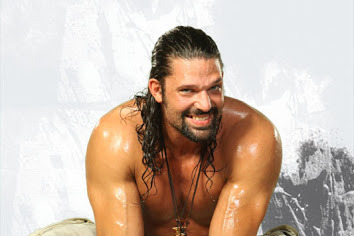 Credit: FCW Wrestling
Pros:
- Terrific look
- Excellent command of his gimmick
- Tons of experience
Cons:
- In-ring style not visually interesting
- Already 33
- Accent is non-threatening
Leo Kruger is from South Africa, and is currently working a "Big Game Hunter" gimmick that has main roster written all over it. His gimmick intensity is tremendous, his look is just right, and this act is bound for stardom without a question in my mind.
The only thing stopping me from putting my stamp of approval on him is that he just recently really transitioned into his current gimmick and still needs some time to work out the kinks in his in-ring style to make it just right. There may be something special here, but it needs more time to simmer.
Prospect Grade: B
Ready For Main Roster: Allllllllmost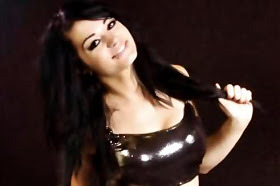 Credit: Flickr
Pros:
- Drop-dead gorgeous
- 20 years old and already a six-year veteran
- Bleeds charisma
- Has a great connection with crowds
- Dynamic and smooth in the ring
- Immediately recognizable look
- Second generation wrestler
- Wrestled all over the world
- Is natural in promos
Cons:
- N/A
Guys, seriously, this woman needs to be on television yesterday. No major wrestling company has ever gotten such a complete package in a female performer at such a young age. She could be the top heel in the Divas division for the next decade. At minimum.
Prospect Grade: A
Ready For Main Roster: YES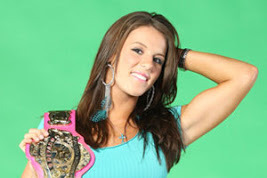 Credit: Flickr
Pros:
- Former gymnast
- Decent mat skills
- Shows solid ring awareness
Cons:
- Has tendency to run the ropes like molasses
- Doesn't have a ton of personality
- Can fade into the background
Audrey Marie came into the developmental program completely under the radar and with no real expectations to live up to. As a result, she's had a few years to work on things and it absolutely shows.
Of all the prospective Divas at the moment, she may be the most fundamentally sound, and seems to have a knack for being in the right place at the right time in matches, (which is the single biggest thing the past decade's Divas struggled with), leading to her matches being smooth and easy on the eyes.
Couple that with a good look and you have someone who can contribute. She's not going to headline the division in the next few years, but she seems like she'll be more than capable of being a solid performer who can help to improve the quality of Divas matches one day.
Prospect Grade: C+
Ready For Main Roster: No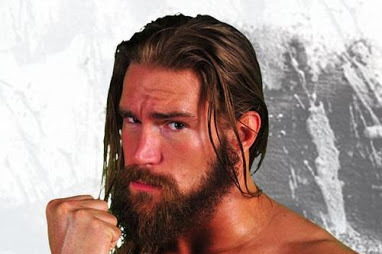 Credit: Tumblr
Pros:
- Tremendously experienced
- Shows comfort in all aspects of wrestling, in and out of the ring
- Well connected (close friends with CM Punk and Antonio Cesaro)
Cons:
- Still adapting to WWE style
- Gimmick lacks focus
- Is a better taped promo than a live one
Kassius Ohno (previously Chris Hero to you indy fans) has a lot going for him. He has a solid look, he has easy connections to two guys on the main roster (Antonio Cesaro and CM Punk), and he has a wealth of experience from wrestling in virtually every promotion on the planet over the past 10 years.
All of that makes him very comfortable in the ring and on the mic, and he's adapting quickly. But it's important to understand that he's not there yet, and he's still trying to work the kinks out of a new in-ring style and a new kind of character, just like CM Punk, Low Ki and Daniel Bryan had to.
Ohno isn't the talent those three are, but he'll be a solid addition to the main roster in a year or so.
Prospect Grade: B
Ready For Main Roster: No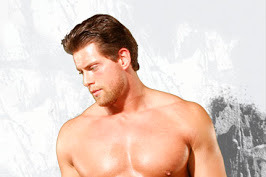 Credit: FCW Wrestling
Pros:
- Great look
- Solid fundamentals
- Second-generation wrestler (Vader Jr.)
Cons:
- Green
- Very green
- Supergreen
I think you get the idea here. Carter is absolutely competent in every way you'd want him to be at this stage in his development. But he's not anywhere near fully formed as a talent yet. He could turn out to be the next Randy Orton or the next Harry Smith. At this point it's impossible to say.
Prospect Grade: C
Ready For Main Roster: No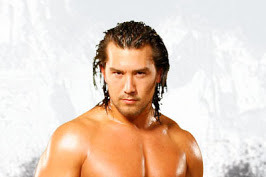 Credit: FCW Wrestling
Pros:
- Polished in-ring performer
- No ceiling to his potential in the ring
- Much improved as a character
Cons:
- Has a TON to live up to by actually getting to use his father's name
- Isn't a great promo
- Richie? We're going with Richie?
For the longest time, Steamboat has been stuck with this label of being good in the ring but totally lost when called upon to be a character. So for a few years now Steamboat has worked hard, and slowly but steadily improved across the board.
At this point, he is the most ready of anyone in developmental in terms of in-ring skills, and he has come far enough as a promo and as a personality that I think he can only improve further by interacting with guys more talented than himself.
The Son of the Dragon is finally ready to get his shot. Turn him loose.
Prospect Grade: B
Ready For Main Roster: Yes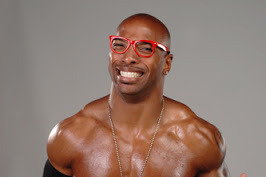 Credit: FCW Wrestling
Pros:
- Charismatic
- Great athleticism
- Television experience
Cons:
- Hasn't improved since his NXT season
- One-dimensional gimmick
- Forgettable
I like Percy Watson. If you watched his NXT season, you probably like Percy Watson, too. Unfortunately, Percy Watson has gotten stuck in a bit of a rut since his initial charming run, and his stock has dropped considerably.
He's still fun, he's still athletic, and he still has potential. But more and more, it appears he may have peaked in the opening weeks of NXT.
Prospect Grade: C-
Ready For Main Roster: No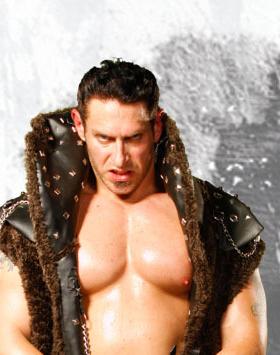 Credit: FCW Wrestling
Pros:
- Eye-catching gimmick
- Solid in the ring
- Solid tag team wrestler
Cons:
- The gimmick does not fit the performer very well
- The entrance is great, but needs fine tuning
- Seems to lack something in singles competition
It all seemed to be going so well for Conor O'Brian. After trying numerous times to break through into the big leagues, he finally seemed to have his ticket to the show with the tag team he formed with Kenneth Cameron, The Ascension.
They had the snazzy entrance, the cool gimmick and the solid teamwork to go far in WWE, but when Cameron went and got himself fired, O'Brian was left in the lurch all by himself once again. And unfortunately the book on O'Brian is that he is nothing special as a singles performer, and seems to change his idea of what his gimmick is supposed to be by the day.
Seeing as he's been working some version of it going all the way back to his Trytan days in TNA, that's not a great sign.
Prospect Grade: C-
Ready For Main Roster: No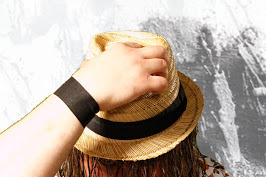 Credit: FCW Wrestling
Pros:
- Incredible gimmick
- Gifted promo skills
- Unique in-ring style
Cons:
- Not as big as you'd like
- Gimmick may be too complex to have mass appeal
- Somewhat injury-prone
His demented Southern preacher-type character has drawn comparisons to Waylon Mercy, and they are both seemingly culled from the same source (Robert DeNiro in Cape Fear). But Wyatt is taking the kind of character that Mercy only began to explore and is taking it to its frightening conclusion.
If he comes up to the main roster carrying this gimmick and performing like he has been, he may well be the biggest breath of fresh air that WWE has seen in years...or he might not.
It's a gamble, expecting that this gimmick will translate to a large audience, and while Wyatt is killing it, the risk factor is still present with something this volatile, especially in the hands of a writing committee. He has my full endorsement, but don't be surprised if it doesn't all go according to plan.
An interesting wrinkle for Wyatt has been the introduction of his "Family" (Luke Harper and Erick Rowan), whom he watches beat people up while rocking back in forth on a rocking chair set up on the stage.
If the entire act comes together and makes it up to the main roster as a whole, there's no limit to what they could achieve if they're allowed to.
Prospect Grade: A-
Ready For Main Roster: Yes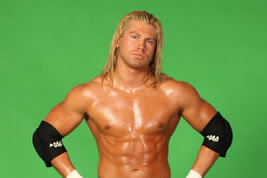 Credit: Flickr
Pros:
- Good look
- Athletic
- Great at selling
Cons:
- Bland
- Bland
- Bland
Mike Dalton is Shannon Moore circa 2003. Whatever positives and negatives that suggests fit right in here.
Prospect Grade: C-
Ready For Main Roster: No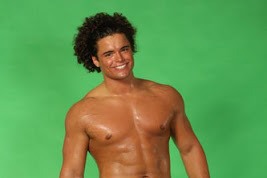 Credit: Flickr
Pros:
- Likable
- Solid in-ring skills
- Fancy pants
Cons:
- No standout skills
- Forgettable
- Fancy pants
Well, at least he's not Corey Graves.
Prospect Grade: D+
Ready For Main Roster: No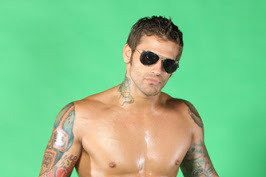 Credit: Flickr
Pros:
- Looks like the world's biggest sleazebag
Cons:
- Looks like the world's biggest sleazebag
If he makes it in WWE, you can slap me with a fish. Seriously. It isn't going to happen. His look is outright off putting, his skills lend him towards being a tag team specialist in an age when those aren't in high demand, and he hasn't even done any real character work that I could tell you about.
If you were wondering who the bottom of the NXT barrel is, you're looking at him.
Prospect Grade: F
Ready For Main Roster: No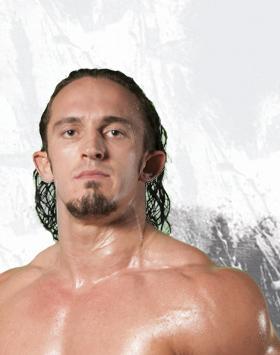 Credit: FCW Wrestling
Pros:
- Perhaps the premier high flyer in professional wrestling
- Built like an action figure
- Tons of worldwide experience
Cons:
- Small, really small
- Needs to develop more personality
- Like all high flyers, needs a lot of time to adjust to the WWE style
Adrian Neville has been winning awards and titles for years now under the moniker of "PAC: The Man That Gravity Forgot." That's not an accidental nickname, because Neville is capable of taking your breath away like few wrestlers in the world with his athleticism and creativity.
He's still very new to NXT, so he still has a lot to prove about how well he can thrive with a new style and in a new country (he's wrestled primarily in Europe and Japan), but when you have a guy who is this exciting, you can't help but get caught up in it.
The idea of an Evan Bourne vs. Adrian Neville match will keep many a fan warm on a cold night for years to come.
Prospect Grade: B+
Ready For The Main Roster: No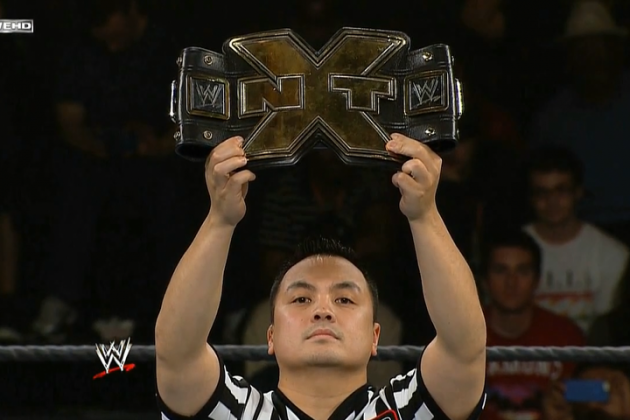 Credit: Desirulz.com
Well, that'll do it for this scouting report, folks. We hope you enjoyed this run through of what the developmental system has to offer, and remember that you could see any of these guys or girls at any time.
In the past few months, Big E Langston, Seth Rollins, Dean Ambrose, Roman Reigns and Johnny Curtis (Fandango) have all shown up, and more could be on the way any second.
Maybe I'm right about them, and maybe I'm not, but at least now when they swing down on a chandelier to attack the Great Khali with a fish, you'll be able to turn to your friends and say "What the heck, that guy wasn't even remotely ready for this. BOO CALL UP STEAMBOAT". And everyone there will think that you're cool. Probably. We mostly guarantee it.
So what do you think of WWE's future?
Note: This obviously is not the complete NXT roster. Stay tuned for future installments to find out more about the stars of tomorrow.
For more content by this author, visit Cewsh Reviews