Paul Heyman's 7 Best Future Roles in WWE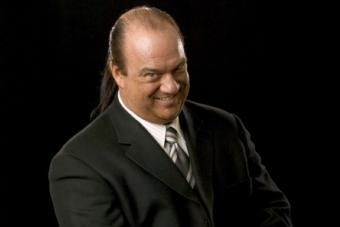 photo from wwe.com
Paul Heyman may very well be the best non-wrestling performer on WWE television right now.
As a smarmy, duplicitous heel manager to both CM Punk and Brock Lesnar, he truly shines on the mic. With the possible exception of Dwayne "The Rock" Johnson, no one else in the industry can cut promos like he can.
He's also a huge asset at ringside. As great as Lesnar and Punk are, both would surely be missing something if they didn't have Heyman by their sides.
In fact, Heyman now seems so integral to the Raw product, it's difficult to imagine how WWE's flagship show managed for so long without him.
Considering this, there are a multitude of options for how WWE can utilize the former ECW owner in the future. Here are seven...
Begin Slideshow

»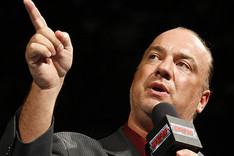 photo from wwe.com
With his heat-garnering tactics and tremendous promo skills, Heyman would be perfect to take on the role of the Raw or SmackDown general manager. Or maybe both.
Heyman previously had a stint as SmackDown general manager in 2003 and 2004 and did very well in the role. Why not give him another shot?
Hey, Vickie Guerrero's authority figure act is getting tired and the SmackDown pairing of Booker T and Teddy Long isn't exactly churning out great TV. It might be time for a change.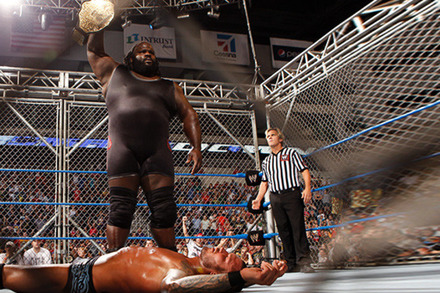 photo from wwe.com
Monster heel Mark Henry has been on a rampage every since he returned to WWE last week, brutally taking out wrestlers left and right.
But maybe the star needs some career guidance? Someone to sort out the paperwork while Henry fights his way to the top?
In fact, giving him a manager sounds like a very logical movie. And wouldn't Heyman, who's used to managing monster wrestlers, be the ideal person to do it?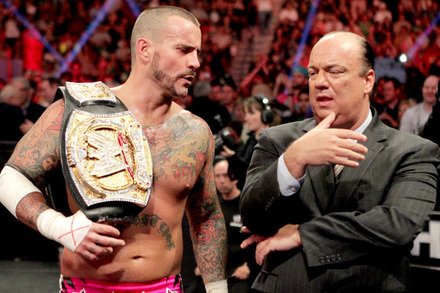 photo from wwe.com
With his wrestling knowledge and keen eye for talent, Heyman would be a great choice to be the next man in charge of the developmental system.
Hey, it's worth a try.
WWE developmental has been struggling in recent times to churn out stars, with only heel trio The Shield standing out amongst the recent call-ups. Heyman stepping in and taking over could surely revitalise and revamp the struggling league.
photo from wwe.com
WWE's commentary situation leaves a lot to be desired. Jim Ross, one of the best of all time, is no longer with the company full time. The once-hilarious Jerry Lawler sounds almost bored and indifferent these days. Michael Cole and Josh Matthews are OK but inconsistent. JBL has potential, although his habit of going off on weird tangents is a major hindrance.
So, why not put Heyman in the announcer's booth in the future? Hey, he was great as a heel foil to Ross when he served as a commentator during the 2001 ECW/WCW invasion angle. He'd surely be worth investing in again.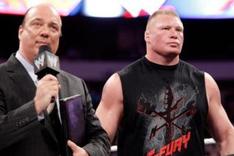 photo from wwe.com
Thanks to Heyman's great promo skills and ability to talk up anything, WWE might be wise to utilize the manager as a outside-the-ring PR person, similar to Mick Foley.
No doubt Heyman will know to say all the right things and paint the company in the best light possible.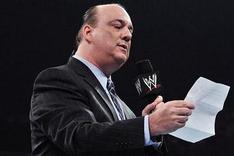 photo from wwe.com
OK, so the obnoxious Heyman is a natural heel. The masses love to hate him. But is it possible the star could turn babyface in the future and become a good-guy authority figure, similar to Teddy Long?
After all, thanks to his stint running ECW in the '90s, Heyman remains a beloved cult figure with a significant subset of the fans.
Certainly, the prevalence of the "I'm a Paul Heyman Guy" t-shirts in the crowd at Raw and SmackDown recently would indicate that at least some people are itching to cheer the guy.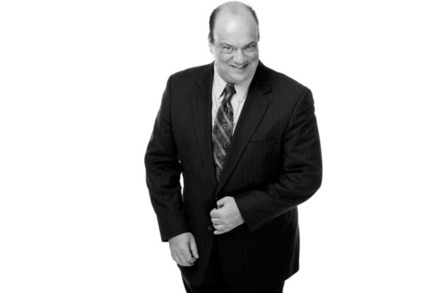 photo from wwe.com
Let's look at WWE's creative situation: The writing often comes off as muddled and inconsistent, with the storylines tending to veer from good (Rock/CM Punk) to mediocre (The Great Khali and Natalya) to downright dreadful (Tensai's character direction). Additionally, some acts come off as repetitive (Big Show, Mark Henry and Brock Lesnar are all essentially doing the same gimmick) or completely directionless (Zack Ryder).
Certainly, WWE could use someone with Heyman's savvy mind on its creative team to offer new ideas. Is it time for the star to make his return to the company's writing crew?