NY Rangers: Getting to Know Top Prospect J.T. Miller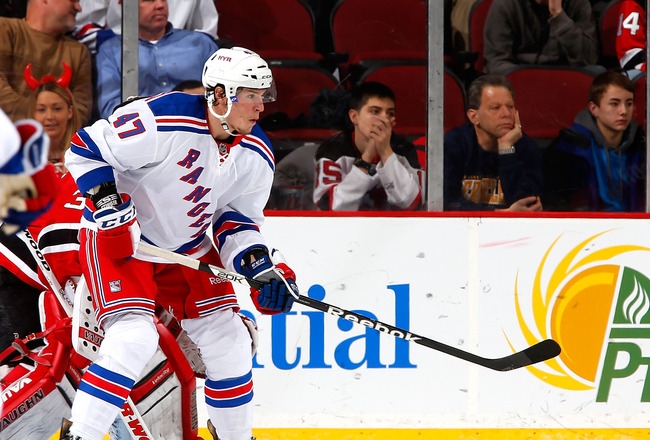 Paul Bereswill/Getty Images
J.T. Miller has made quite the splash for the New York Rangers, so it's time to get to know the top prospect.
The 19-year-old has quickly established himself as a fan favorite for his energetic play and already fans are singing his praises.
What's in store for the top prospect?
We take a look back at his early career to get a better sense of who J.T. Miller is.
Juniors
Bruce Bennett/Getty Images
The East Palestine, Ohio, native started his junior career with the United States National Development Team Program in 2009.
The program, based in Ann Arbor, Mich., has bred some big-name players in the past, such as Phil Kessel and Patrick Kane, and Miller could be next.
In two seasons with the USNDTP, Miller scored eight goals and had 19 points.
After the USNDTP, Miller flirted with attending the University of North Dakota, but changed his mind and headed to the Plymouth Whalers of the OHL.
In one season in the OHL, Miller was great, scoring 25 goals and racking up 37 assists. It was 62 points in just 61 games.
Miller continued his great 2011 with a stellar performance in World U18 Championships in Germany. Miller scored four goals and had nine assists in 13 games to help lead the Americans to the gold.
The 6'1", 200-pound center topped off his junior career with a stellar performance in the 2013 World Junior Championships in Russia. Miller was one of the leading players on an American team that won gold, scoring two goals and adding seven assists.
AHL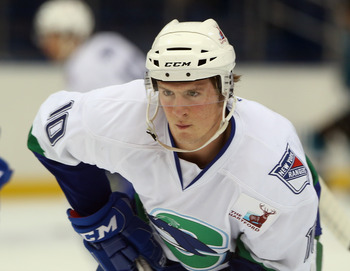 Bruce Bennett/Getty Images
Miller started his AHL career in the 2012 playoffs, where he played in eight games and had one point.
Before being called up to the NHL, Miller played in 37 games, scoring eight goals and 12 assists.
This performance led him to be named to the Eastern Conference All-Star team.
At only 19, Miller's AHL performance is even more impressive.
In fact, it's not a stretch to say that without his good performance with the Whalers, he would not have been called up by the Rangers.
It's safe to say that the 15th overall pick in 2011 is living up to his potential.
Future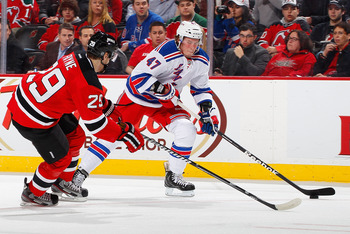 Paul Bereswill/Getty Images
Miller has made quite the splash for the Rangers.
He has two goals so far and has not looked out of place at all.
He's playing on a third line with Chris Kreider and Ryan Callahan, and that line has given the Rangers a huge boost.
Since Miller has come up, the Rangers are 3-1. It's not a direct connection, but his strong play has certainly helped.
So, what does the future hold for Miller?
He's shown great speed and power, which helps him get to the net with authority. He has a rifle of a shot, as evidenced by this goal:
He can be an asset on the penalty kill and power play, as well.
Miller, in my mind, projects as a top-six forward. He can play all three forward positions and play a scoring or checking role.
I think he's a stud, and he should stay up in the NHL for the remainder of the season. He's brought an energy to the team much in the way that Carl Hagelin did last season.
The future is very bright for Miller, and the Rangers are lucky to have him.
Keep Reading

New York Rangers: Like this team?