UFC on Fuel 7: Keys to Victory for Every Main Card Fighter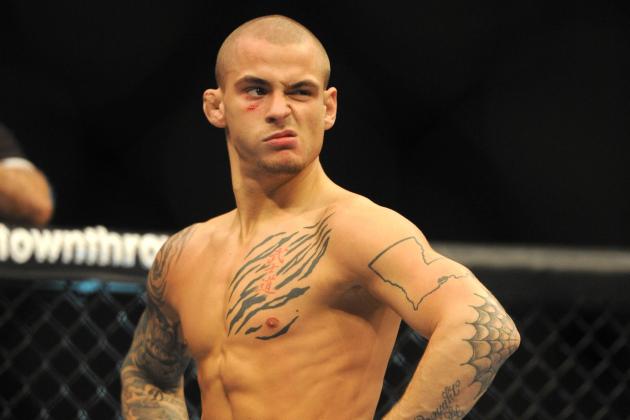 Kelvin Kuo-USA TODAY Sports

UFC on Fuel TV 7 goes down on Saturday from historic Wembley Arena in a little place known as London-towne. If one traipses toward the end of this card, one will find gold. But it's not the mythical pot o' gold, which the Irish might have you tilt toward as the man of La Mancha toward the windmills. Instead, it is a belt of gold. An interim belt of gold. And interim bantamweight champion Renan Barao places those riches on the line against Michael McDonald, the clear best non-Barao, non-Dominick-Cruz bantamweight MMA fighter on planet Earth.
But there's more. Plenty other fighters are on the card. Plenty of British fighters are included. Would you like to know what they all—British and otherwise—have to do in order to win? Keep calm and carry on.
Begin Slideshow

»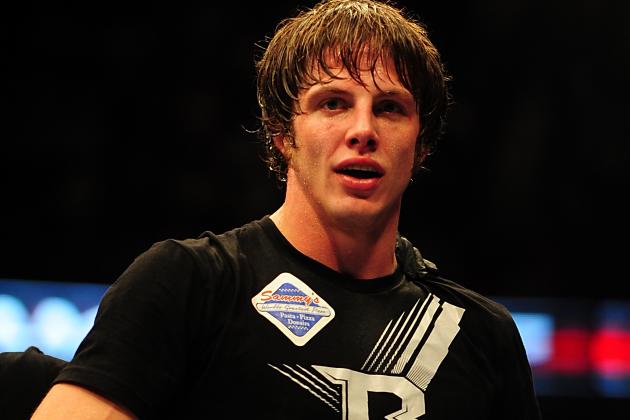 Anne-Marie Sorvin-USA TODAY Sports

Matt Riddle has done an excellent job lately of capturing two key fan segments: British people, for whom he is a heel, and potheads, for whom he is a hero.
Inside the cage, Riddle, a former college wrestler, is most effective (if not exciting) when he plays to his own personal base. He should lean on Che Mills, get him to the mat and grind him down. Riddle's nickname, after all, is "Deep Waters."
If he can do that, he should be back to bong rips and Dan Hardy jokes in no time flat.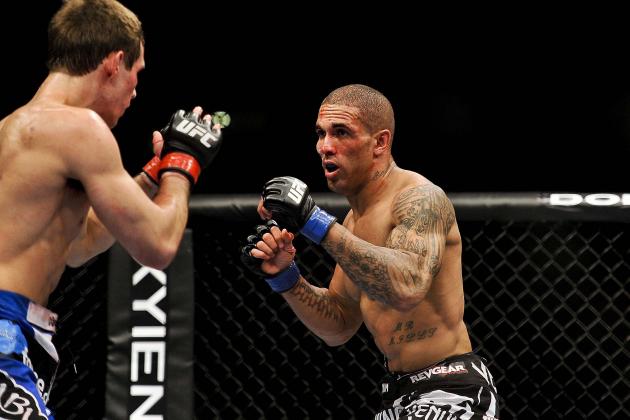 Paul Abell-USA TODAY Sports

Che Mills is not a bad grappler, per se. It's just that when he loses, it's usually to someone who can take him down and keep him there.
If Mills wants a W in front of his home crowd, he'll need to stay on the perimeter, work his kickboxing and minimize mat time.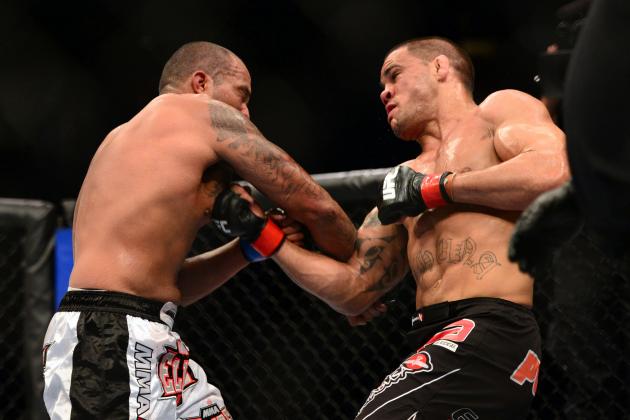 Kyle Terada-USA TODAY Sports

Sure, Ryan Jimmo won his first UFC fight by spectacular knockout, but that doesn't mean he has the chops to bang with a striking thoroughbred like James Te-Huna.
Te-Huna shouldn't overthink this one; something tells me he won't.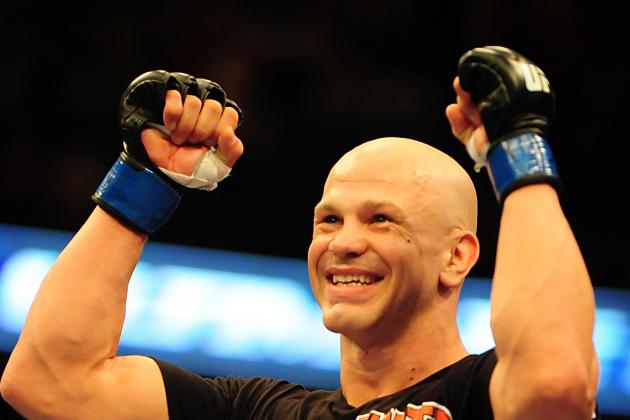 Anne-Marie Sorvin-USA TODAY Sports

Casual fans know Ryan Jimmo from the aforementioned knockout (and victory dance it precipitated). But fans of other MMA promotions may remember that the likable Canadian has no problem leaving it in the hands of the judges. This might lose him fans, but if he wants to win the fight, he'll want to be judicious with his attacks and meticulous with his defense. Clinch work may be an extra-special ally.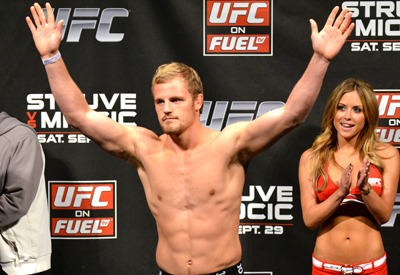 Photo credit: MMAjunkie.com
Gunnar Nelson is a world-class grappler, earning a jiu-jitsu black belt under Renzo Gracie. Though he is solid in all phases, the ground game is the clear bread and butter.
Nelson doesn't just control people on the ground, however. Like his teacher, he's always looking for a better position and, ultimately, the submission. But against a frisky finisher like Jorge Santiago, he'll need that Nordic calm to stay in the moment and avoid getting caught in a pitfall.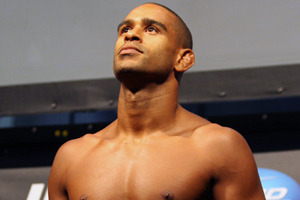 Photo credit: MMAjunkie.com
Jorge Santiago is playing with house money. He took the fight on just a few weeks' notice, and as a result has found himself with a somewhat unlikely third chance inside the Octagon.
If he loses, hey, it was short notice. The lesser promotions, where he has been dominant, will still be there. If he wins, it's a tremendous upset on a huge stage. He has experience at this level, and has experience finishing fights on his feet and on the ground. Win or lose, he's likely to make an impression. He shouldn't tighten up and resist that natural tendency. Swing away, Jorge.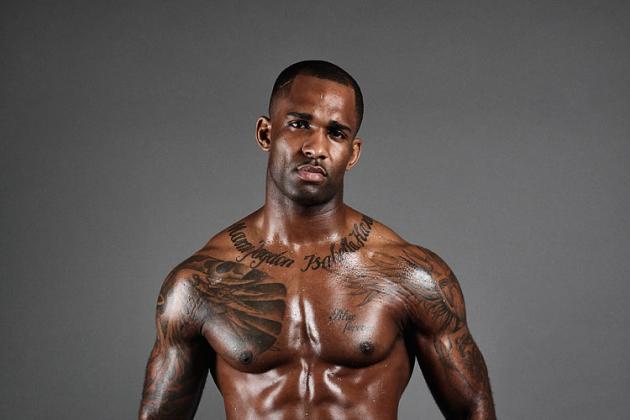 Photo credit: Cage Potato/UC MMA
After just one fight in the UFC, Jimi Manuwa is one of the hardest-hitting fighters in the UFC, in any weight class. He's only been out of the first round three times in his 12-fight career, thanks in large part to his eight career first-round T/KOs.
He'll want to put on a show in front of his fellow Brits. His hands will facilitate that.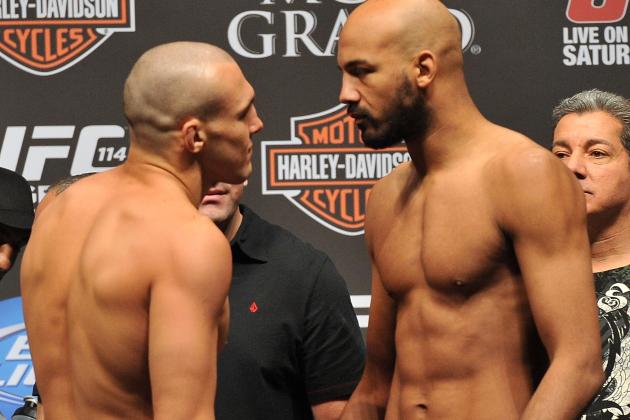 Jon Kopaloff/Getty Images

The first instinct might be to call this one a stand-up battle. And it well might be, with Manuwa's predilections and Cyrille Diabate's kickboxing background.
But at age 39, Diabate may be learning some new tricks. Hell, he's learning how to roll over in there—literally. He garnered a submission win in his last fight. Now, that was against Chad Griggs, and wasn't exactly on an Abu Dhabi level, but it showed he's willing to explore other dimensions of MMA.
If he can tire Manuwa out on the ground, avoid the big power shot and weather the early adrenaline storm, the wily veteran just might have a chance to pull out a decision.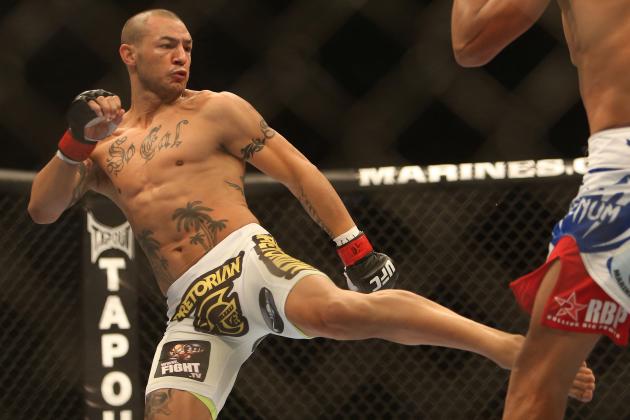 Tom Szczerbowski-USA TODAY Sports

Cub Swanson said recently that he has been training to face a southpaw for a long time but, for various reasons, that matchup never happened. Until this weekend.
Though he's deceptively well-rounded, Swanson's preferred approach is not a secret. He wants to outslug his adversary. And he has the power and the endurance to do so. He would also seem to have the work under his belt that will allow him to throw those lethal combinations with confidence.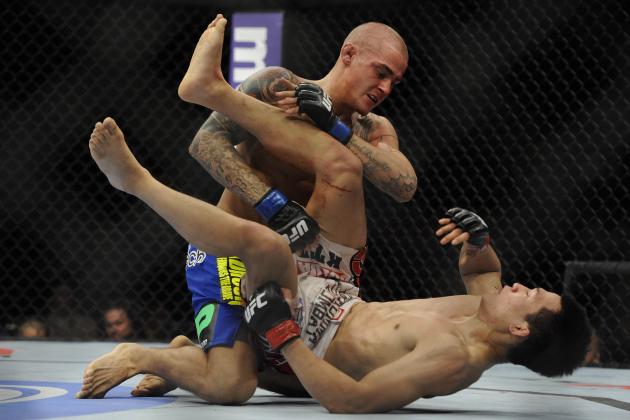 Rafael Suanes-USA TODAY Sports

When it comes to mat work, Cub Swanson is a wrestler first. Poirier has shown in his fight with Jonathan Brookins and others that he knows how to roll with a wrestler: put them on their back, where they are typically not comfortable, press the advantage and get ahold of something.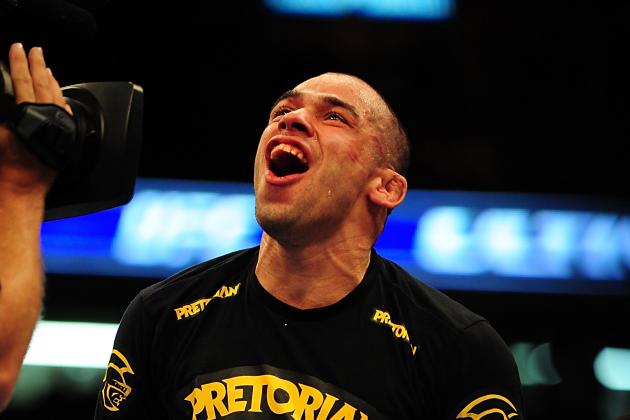 Anne-Marie Sorvin-USA TODAY Sports

Renan Barao has at times shown a tendency to bang it out with opponents. He can't do that against a slugger like Michael McDonald; he'll need to employ the more deliberative kind of approach he showed against guys like Urijah Faber. Pick your spots, maybe even try for a takedown or two and see how young Mr. McDonald fares in the championship rounds.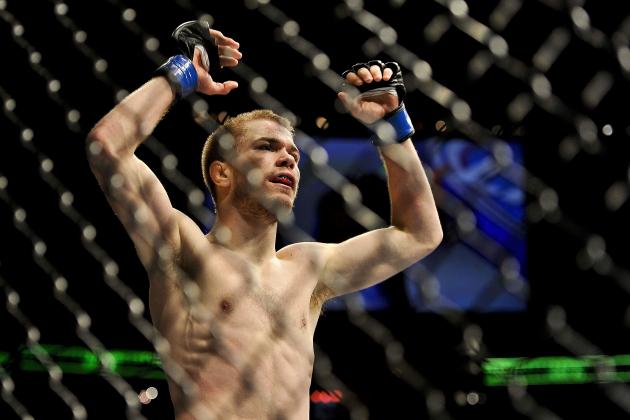 Paul Abell-USA TODAY Sports

Even in conservative mode, Barao still likes to throw a wide array of strikes, including plenty of kicks and knees. He's also the rangier fighter between these two. That's why Michael McDonald needs to wade in and get to Barao's chin. If he can, he has the power to finish.
Also, given that McDonald is only 22 and has never mounted a stage this high, he may have difficulties with nerves and endurance. The earlier this fight ends, the better the chances it ends in favor of McDonald.
Follow Scott Harris on Twitter.