Why Schedule Explains Celtics' Success, Not Rondo's Absence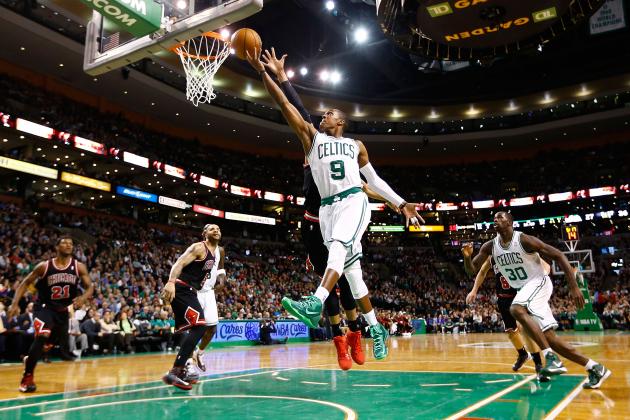 Jared Wickerham/Getty Images

The Boston Celtics season has taken a surprising positive turn since superstar point guard Rajon Rondo was lost for the season with a torn ACL.
Their recent surge can mostly be attributed to other factors besides simply Rondo's absence, as it would be asinine to think this team is better without him. Their bench has greatly improved as well as their ball movement. Paul Pierce and Kevin Garnett have been playing out of their minds, likely at levels that are unsustainable.
Most of all, a recent easy schedule is the main reason for the seven-game winning streak. They have been fortunate to play some easy teams as well as some struggling teams.
Begin Slideshow

»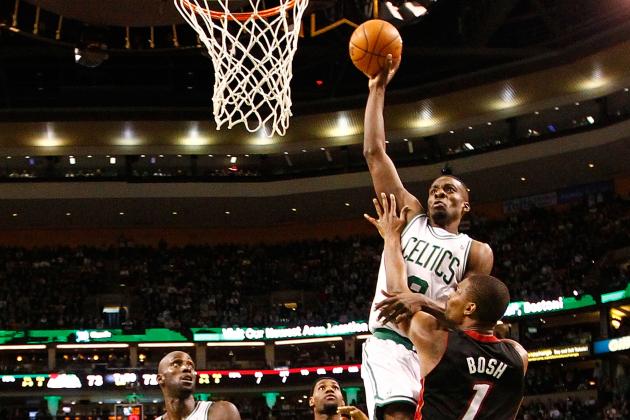 Jared Wickerham/Getty Images
The Celtics won a hard-fought classic in double overtime.
Fresh off Rondo's injury, the Celtics pulled out a gutsy victory in double overtime against their bitter rivals 100-98.
Taking no credit from Boston, the storyline of this one was Ray Allen's return to Beantown. With the combination of that storyline, Rondo's recent injury, and facing the team that stopped them one game from the finals last season, the Celtics had all the motivation they needed to rip off one of their best games of the season.
Pierce's triple-double and KG's 24 points and 11 rebounds carried the Celtics. This combination would become a common theme. With all due respect, they won this game on emotion.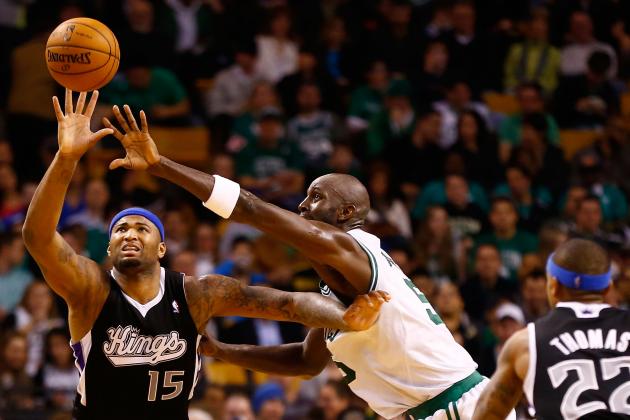 Jared Wickerham/Getty Images
DeMarcus Cousins and his Kings were no match for the veteran Celtics.
The Kings rolled into town sporting a 4-17 road record and the worst-ranked defense in the NBA. No matter who was out for Boston, it would have been stunning to see them drop a game to lowly Sacramento. The Celtics got a spirited effort from their bench in the 99-81 victory.
There is not much to say. The Kings are an irrelevant team just going through the motions. They have some young talent, but put up little to no fight in this one.
If Rondo had been there, the blowout might have been worse. This was just another loss in yet another disastrous season for Sacramento. Ho hum.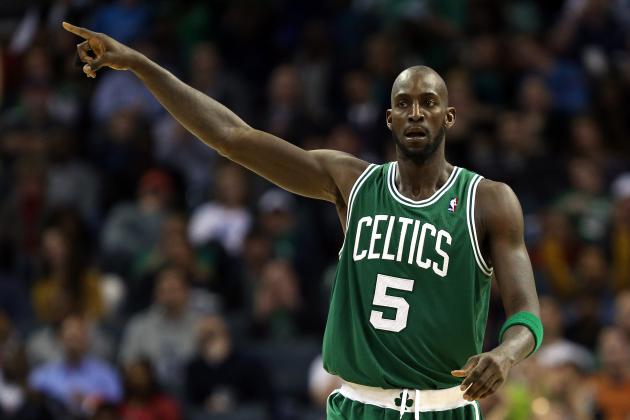 Streeter Lecka/Getty Images
KG and company brushed Orlando to the side.
Orlando had lost 18 of their previous 20 games before receiving a 97-84 beatdown courtesy of the Rondo-less Celtics.
In their first season of the post-Dwight Howard era, Orlando has struggled mightily. They also are without their best player, forward Glen Davis. Jeff Green led six Celtics in double figures in what was an easy victory.
Yes, this made the Celtics 3-0 without Rondo, but only the first victory was impressive. The rest, so far, have all been expected.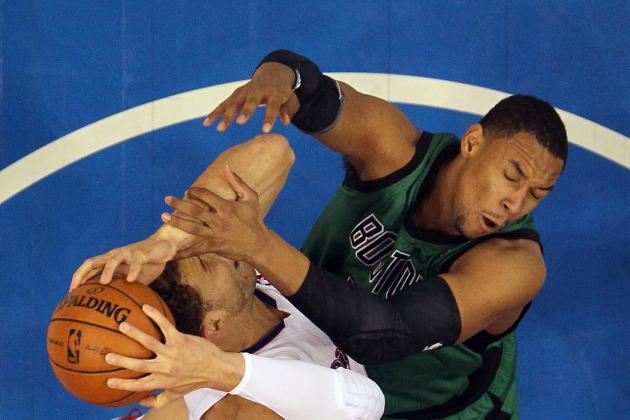 Harry How/Getty Images
The Clippers put up a fight without Chris Paul before ultimately falling short.
The Clippers are one of the best teams in all of basketball...when Chris Paul is healthy.
L.A. stumbled into Boston without their star player and overcame a 19-point halftime deficit to come roaring back before falling, 106-104. In the last game of the Celtics' four-game homestand, they got their first real adversity test without Rondo.
Without Chris Paul, Rondo would have no chance of being contained. The Clippers had been playing poorly as it was, having lost five of their previous seven. It was no wonder that they lost without their best player, even though Eric Bledsoe did all he could with a huge game.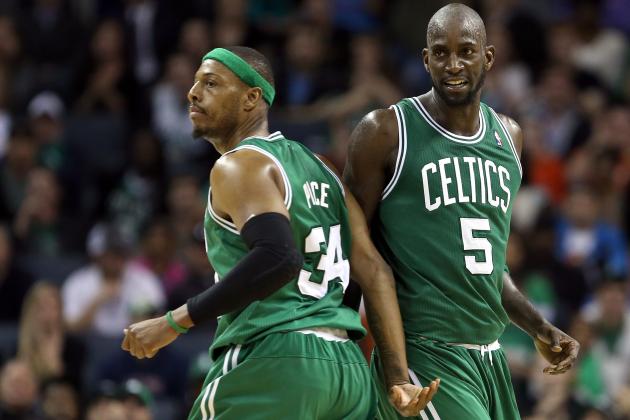 Streeter Lecka/Getty Images
The Celtics went on the road and squeezed by the Raptors, 99-95.
The Celtics finally took the show on the road and gutted out a tough win in Toronto, 99-95.
It was Andrea Bargnani's first game back, and newcomer Rudy Gay had an abysmal shooting night, going 8-of-24. The Raptors have not been a winning team to begin with, so while working in their two stars, for the time being, they will continue to lose.
This was yet another game the Celtics should win. They continued to balance out the scoring with six players in double figures. Garnett and Pierce continued to step up like the Hall of Famers that they are.
It was as if when Rondo went down, we all forgot that Pierce and Garnett are still legitimate stars. They have carried teams before and are no strangers to having to shoulder the offensive load without a star point guard.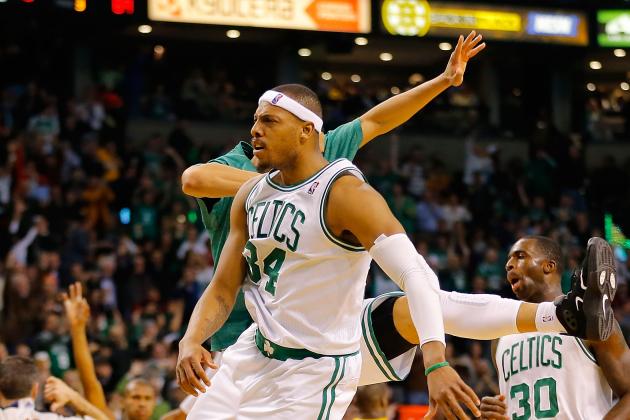 Jared Wickerham/Getty Images
Pierce put up another huge game in the blowout vs. L.A.
The Celts pounded the Lakers, 116-95, in the return of Dwight Howard. Howard fouled out after 28 uninspiring minutes, sporting nine points and nine rebounds.
Pau Gasol remains out for the Lakers, who have seen everything go wrong for them this season. It's difficult to call any game versus four Hall of Famers a game that a team is expected to win, but that was exactly the case.
Once again playing at home, the Celtics had little trouble dismantling L.A. The Lakers brought an 8-16 road record to Boston, and even in a rivalry game, they could not muster up the wherewithal to win a big game. And so continued the story of the most underperforming team in recent memory.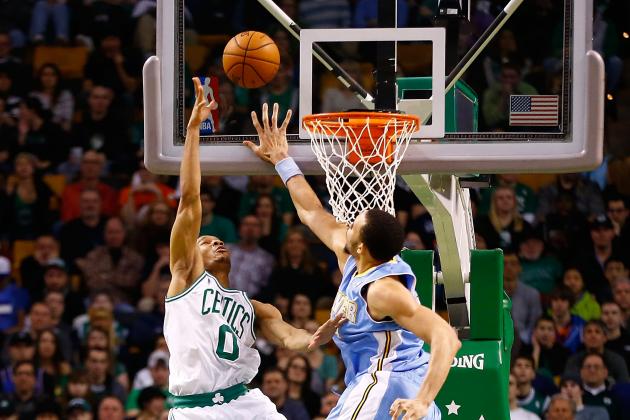 Jared Wickerham/Getty Images
The Celtics once again escaped a thriller in triple-overtime.
The luck of the Irish strikes again.
The Nuggets brought a poor road record to town and saw star Andre Iguodala leave the game in the third quarter due to injury. Granted the Celtics did beat a very good team this night, things likely would have been different had Iggy not gotten hurt, which prompted Danilo Gallinari, Andre Miller and Wilson Chandler to chalk up enough bricks to rebuild Fenway Park.
Paul Pierce continued to play out of his mind, posting a Rondo-esque 27-14-14 stat line in yet another triple-double. All things considered, this was the most impressive victory of the seven-game streak.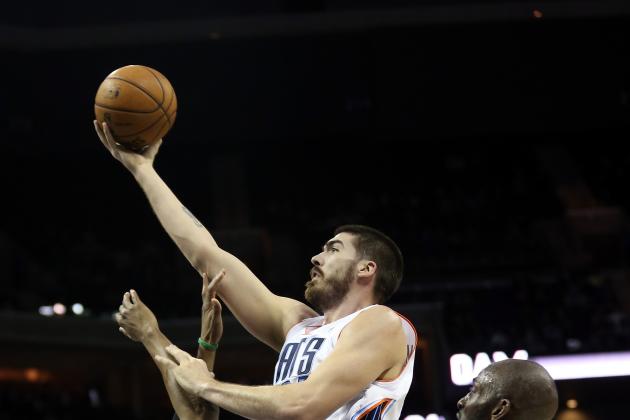 Streeter Lecka/Getty Images
Byron Mullens destroyed Boston to the tune of 25 points and 18 rebounds.
All hail Byron Mullens! Finally out of their friendly confines of Boston, the Celtics made a trip down to Charlotte where they saw their winning streak fall at the hands of the worst team in basketball 94-91.
Without putting too much faith in one game, this game showed a bit more of Boston's true colors. When Paul Pierce isn't dropping triple-doubles in front of the Boston faithful, wins will be much harder to come by.
The Bobcats ended their seven-game losing streak in style, getting 25 points and 18 rebounds from Mullens. The Celtics saw some weaknesses exposed, as they are also just 8-15 on the road.
Without trying to justify or generalize, there were obvious reasons why the Celtics won the games that they won. Their upcoming five-game road trip out west will be much more telling of how the rest of the season will go in the post-Rondo era.