Handicapping the 2013 All-Star Slam Dunk Contest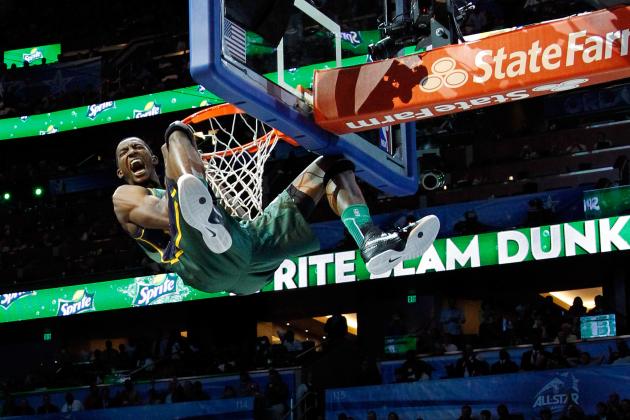 Mike Ehrmann/Getty Images

Another year and another dunk contest… without Lebron James. The contest has gone through a transformation over the past few years and some fans believe it is more of a spectacle or performance than about who is the best dunker. This season we will be watching a group of young, lesser-known players throw it down during All-Star Weekend.
Seeing as the NBA didn't choose household names, these guys must have undeniable aerial ability and will have to rely on that instead of notoriety or popularity to take home the title. All of these athletes have the talent to win, but is it really possible that someone who plays less than seven minutes per game is the early favorite? Let's break down each contestant's odds.
Begin Slideshow

»
Bruce Bennett/Getty Images

No one had heard of James "Flight" White before he was announced to be participating in the 2013 Slam Dunk Contest. People scoffed and questioned why someone who plays so little could land one of the six spots in the contest. And then they saw this. Remember Michael Jordan's famous foul-line dunk? Well, White can be seen doing the same thing while putting the ball between his legs.
The 6'7" shooting guard bounced around Europe before returning to the NBA with the New York Knicks and he is no stranger to dunk contests. White was runner-up in the McDonald's High School Slam Dunk Contest and the NCAA College Slam Dunk Contest, but after seeing what he is capable of, he is the odds-on favorite to win it all.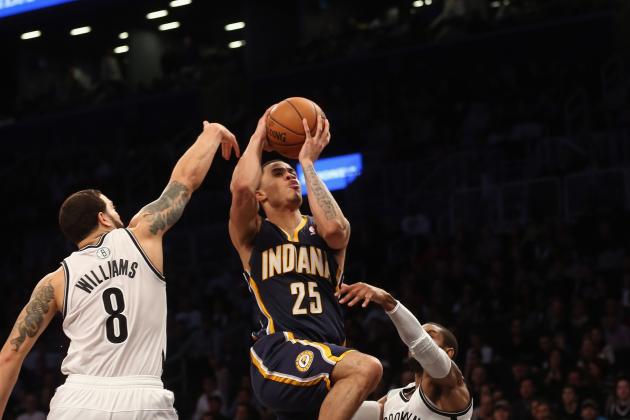 Bruce Bennett/Getty Images

Right behind White in this race is Indiana's small forward Gerald Green. The high-flying Pacer will undoubtedly have Paul George assist him with various dunks, which makes the anticipation even greater. Shorter than Jeremy Evans, Green has the size, power and jumping ability to really turn heads this year. Check out all of his best dunks from last season.
Green is also familiar with the competition from participating as a Celtic in 2007. With George dishing the ball and Green's crazy alley-oop skills, he has a strong chance to come out on top.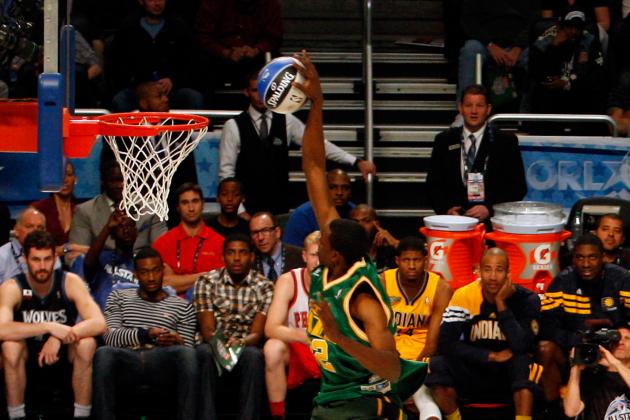 Mike Ehrmann/Getty Images

Like James White this season, Jeremy Evans was unknown around the league, but he came into the dunk contest last year and dominated with dunks like jumping over people and throwing down two balls. The reigning champ sets to defend his title and normally I would have him favored, but Green and White just show too much potential for insane dunks.
We know Evans has the ability, so let's see if he can continue the creativity and consistency under pressure. Also, he is not under the radar this year; he has expectations that he could struggle to live up to. Either way, it's great to have last year's winner attempt to defend his title against players similar to his situation a season ago.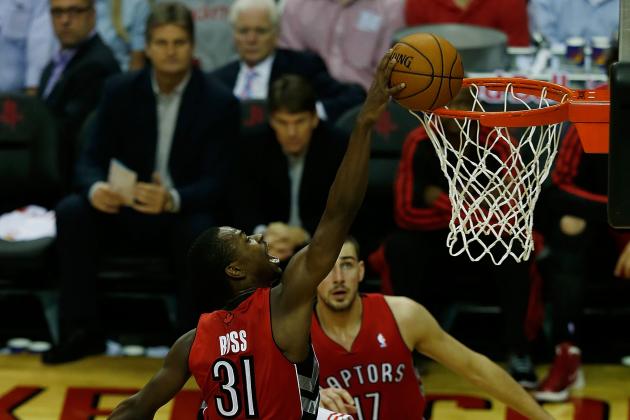 Scott Halleran/Getty Images

The 22-year-old rookie fits in with the rest of the group in that he is young, can dunk and isn't a household name in the league. Ross is relatively quiet, especially about his plans for the contest, so we only really have half of a season of in-game dunks to gauge his ability. From what we can see, his vertical and strength are insane enough to contend.
Check out Ross rising up for a put-back dunk against the Magic.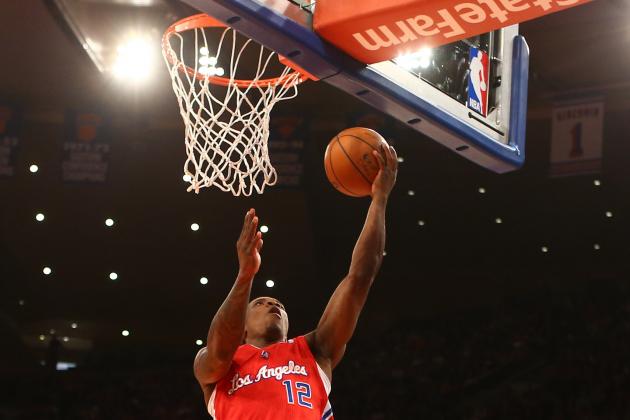 Al Bello/Getty Images

By far the smallest at 6'1", Eric Bledsoe is certainly an underdog, but this guy can slam. His size makes each dunk more impressive and it allows the audience and judges to see just how high off the ground he can get. When you see an athlete that small get his head above the rim and throw it down with such force, it is hard to deny that they have what it takes to be this year's winner.
The other contestants are stronger, taller and possibly more athletic, so Bledsoe is going to have to get very creative if he wants to pull off the upset. Teammate Chris Paul could probably be of some use here…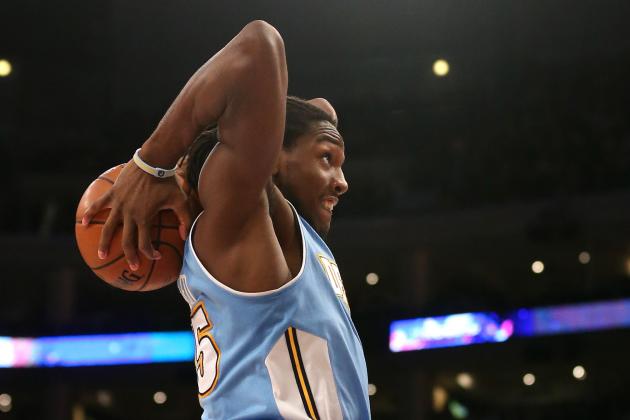 Stephen Dunn/Getty Images

In his second season, Kenneth Faried is beginning to shine for the Denver Nuggets with 12.3 points and 9.7 rebounds per game. He is a force around the rim and although his name is just starting to pick up significance around the league, he is a great choice for the contest.
Hopefully, Faried can bring the same intensity and energy to the competition as he does to games. It will at least be fun seeing his long hair all over the place in super slow motion.