3 Reasons Anibal Sanchez Will Have a Better 2013 Than Max Scherzer
Alex Trautwig/Getty Images
A year ago Anibal Sanchez was a member of the Miami Marlins, looking to make noise with the reinvigorated franchise in the National League.
He had been a mediocre pitcher who was a year away from free agency, playing on a bad team.
This year, going into spring training, Sanchez has a new team, a new contract and a new role.
After being traded to the Detroit Tigers in July of last season, along with Omar Infante, in exchange for rookie pitcher Jacob Turner, the Tigers re-signed the free agent to a five-year, $80 million contract. Detroit has made him an integral piece to what they hope will be a World Series-winning puzzle in 2013.
As pitchers typically are, Sanchez will be compared to several others this season, especially after cashing in with such a huge deal. The Tiger that Sanchez will be compared most to in 2013 is Max Scherzer.
Sanchez and Scherzer have had similar numbers the past several seasons, but Sanchez was the one who got paid, and will be the player who performs the best this year.
Here are the three reasons Sanchez will have a better 2013 than Scherzer.
Momentum from the Playoffs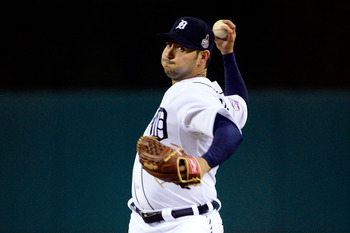 Pool/Getty Images
The biggest reason Sanchez got the contract of his dreams was his performance in the 2012 postseason.
He had a 1.77 ERA in 20.1 innings over three postseason starts, but was 1-2 because the Tigers were shut out in each of his losses.
After being traded from the Marlins, Sanchez went 4-6 with a 3.74 ERA and 57 strikeouts in 74.2 innings for the Tigers, but stepped up his game when it mattered most in the postseason.
''He was big for us in the playoffs, I just wish we scored a couple more runs for him and for our team,'' catcher Alex Avila said to the Boston Globe in December. ''He's a big-time pitcher.''
Sanchez gave up just four earned runs during his 20-plus innings last postseason, and shut out the New York Yankees in a seven-inning effort, helping lead the Tigers to an American League Championship Series sweep.
"It's definitely big for us to know Sanchez is coming back," Avila said to SI.com. "He makes us better and makes our rotation really deep."
Defending His Contract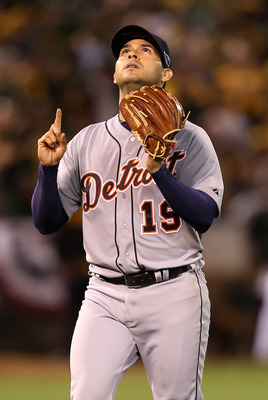 Ezra Shaw/Getty Images
After players get paid, they have a tendency to do one of two things.
They either slack off because they already have their money, or they go out and prove they are worth their paycheck.
Sanchez will do the latter.
Because he won't have the pressure of playing for his life, Sanchez will be able to relax and just go out and focus on his pitches.
He was regarded by many observers as the second-most attractive starting pitcher on this winter's free-agent market, behind Zack Greinke, who agreed to a six-year, $147 million deal with the Los Angeles Dodgers in December.
Sanchez won't be looking over his shoulder all season, wondering if he's playing for his spot in the rotation and fighting for a contract. Instead he'll have the desire to show the world that the Tigers didn't make a mistake signing him to a long-term deal and paying him a boatload of money.
Front-Office Support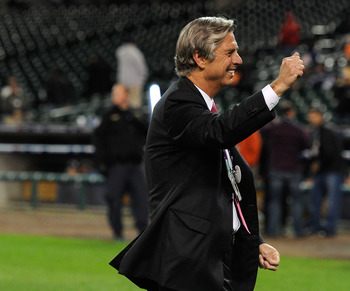 Jason Miller/Getty Images
Support yields confidence, and confidence yields results.
Unlike Scherzer, who almost went to arbitration with Detroit, Sanchez has been given full support by the Tigers' front office.
"Once he settled in and got a chance to get settled, he was one of the best pitchers in the league," Tigers general manager Dave Dombrowski said to ESPN.com in December.
Dombrowski made Sanchez the Tigers' second-highest paid pitcher, behind Justin Verlander, and made Sanchez the No. 5 richest Tiger, trailing position players Prince Fielder, Miguel Cabrera and Victor Martinez.
"Anibal pitched tremendously for us down the stretch and during the postseason," Dombrowski said to MLive.com's Chris Iott immediately after the Sanchez signing. "He strengthens our starting rotation, and we are pleased to have him back in the Tigers organization."
Keep Reading

Detroit Tigers: Like this team?