WWE Elimination Chamber 2013: Match Predictions You Can Take to the Bank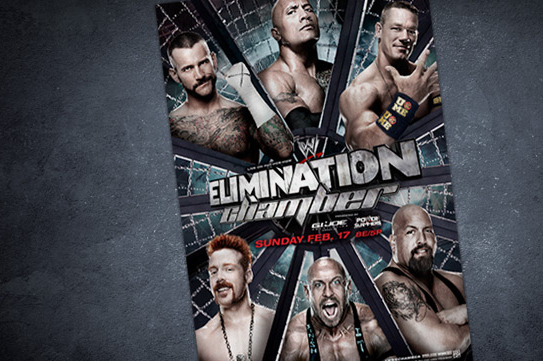 This Sunday is the fourth annual Elimination Chamber event. Photo by: WWE
It seems like the Royal Rumble was just last week. Now it's time to get ready for the Elimination Chamber event this Sunday.
There are five advertised matches, according to WWE's website.
The Rock (c) vs. CM Punk for the WWE Championship
Alberto Del Rio (c) vs. Big Show for the World Heavyweight Championship
Randy Orton vs. Chris Jericho vs. Mark Henry vs. Daniel Bryan vs. Kane vs. Jack Swagger in an Elimination Chamber match to determine the No. 1 contender for the World title.
John Cena, Ryback and Sheamus vs. The Shield
Kaitlyn (c) vs. Tamina for the Diva's Championship
It's interesting to note that Dolph Ziggler is not currently on the card. Will this finally be the night he cashes in his briefcase? We may also see the secondary titles on the line and a Tensai and Brodus Clay tag match.
However, I can only predict what is confirmed, so let's begin.
Begin Slideshow

»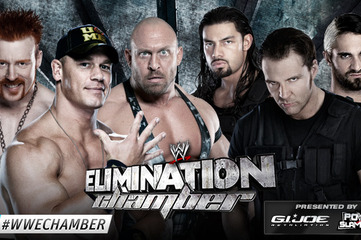 Will The Shield be successful in their second official match? Photo by: WWE
These three newcomers, Dean Ambrose, Roman Reigns and Seth Rollins, take on the top three faces in WWE, John Cena, Ryback and Sheamus.
This will be The Sheild's second match. They won their first match, a six-man tag match at TLC which also included Ryback and Team Hell No.
It is still unknown whether this match will be a standard tag match or a War Games-type match in the chamber. Regardless, The Shield will use a gang approach to isolate each member of the opposing team. We'll see another huge spot taken by Seth Rollins, just like at TLC.
Despite The Shield's power with numbers mentality, the outcome will be the same. The super team will come out victorious with Cena scoring the pinfall as he continues his momentum on the Road to WrestleMania.
Prediction: John Cena, Sheamus and Ryback win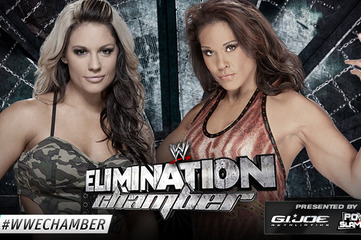 Can Kaitlyn retain her title against the tough Tamina? Photo by: WWE
WWE has been looking for the next Diva to replace Eve as the top heel. I think they found her in Tamina.
Kaitlyn won the title on Jan. 14 in her hometown of Houston, Texas and quickly entered a feud with Tamina. They fought on the Jan. 28 edition of Raw in a lumberjill match, but it ended in a no-contest when all of the Divas interfered.
Vickie Guerrero announced the match on WWE Active last night. Tamina then attacked Kaitlyn in Guerrero's office.
I think Tamina wins the title on Sunday, which will then put Kaitlyn in chase mode heading into WrestleMania.
Prediction: Tamina wins the Diva's Championship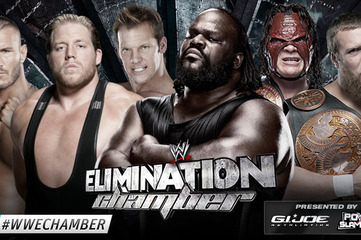 Who will come out victorious in the vicious chamber match? Photo by: WWE
Randy Orton, Mark Henry and Daniel Bryan earned their spots last week. Jack Swagger, Kane and Chris Jericho earned the other three on Raw.
There are a couple different ways this match can go. Henry can continue his path of destruction in this match. Orton can slither his way to a victory and turn heel in the process. Bryan can cost Kane a shot at the World title or vice versa. Jack Swagger can launch himself back into the title picture with a win on Sunday.
I'm going with the Ayatollah of Rock and Rolla, Chris Jericho. Most of this decision comes from what my prediction is for the Alberto Del Rio vs. Big Show match. I do predict that there will be further arguing between Team Hell No. Swagger will be the first eliminated. Jericho will last eliminate Orton to win.
Prediction: Chris Jericho wins his second chamber match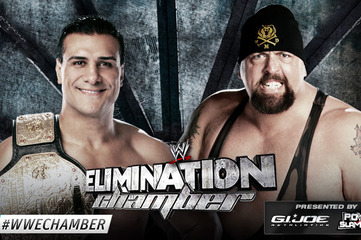 Will Ricardo Rodriguez interfere on behalf of Del Rio again? Photo by: WWE
Big Show has gone from badass to crybaby in a matter of a week. He's been outsmarted by Alberto Del Rio and Ricardo Rodriguez week after week.
Del Rio will find another way to outsmart Big Show on Sunday and retain his title. He may not need duct tape, but Rodriguez will find something to use.
However, Del Rio won't be celebrating for long. Big Show will become frustrated with losing again and knock out Del Rio. Then, Dolph Ziggler's music hits and out he comes. He cashes in his briefcase to win the World title.
As a result, Ziggler and Chris Jericho will renew their feud onto WrestleMania.
Prediction: Alberto Del Rio defeats Big Show, but Dolph Ziggler cashes in his briefcase to win title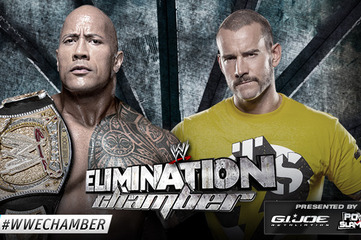 Does Paul Heyman become a factor in the title match? Photo by: WWE
Punk coming out and still counting the days of his title reign is classic. He believes he was robbed of the title, and he has good reason to believe it.
Rock is The People's Champion. He won the belt for the people. He worked hard to get back to the top of the WWE.
Now, it's time for his first title defense in over a decade.
The stipulation was added that if The Rock was counted out or disqualified, he would lose the title. This was most likely added to create some mystery as to who would walk out with the title, considering many expect to see The Rock vs. John Cena II.
I think this will be a better match than their first one. There won't be any interference from Brock Lesnar or The Shield. Paul Heyman may get involved, but he won't be a major difference. The Rock retains the title and turns his attention to Cena and WrestleMania.
Prediction: The Rock retains the WWE Championship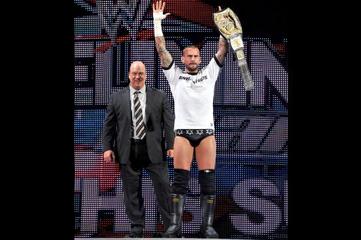 Will this be the closing picture on Sunday? Photo by: WWE
This is a pretty stacked card. Despite the absence of Dolph Ziggler and Brock Lesnar, all of the major players will be on the show.
This is probably the best Elimination Chamber card since its inception. The chamber match has a couple of legitimate outcomes and the six-man tag match could steal the show.
The results of this event will most likely paint the picture as to what the WrestleMania card will look like.