Kentucky vs. Florida: Which Program's Strategy Is Best for Extended Success?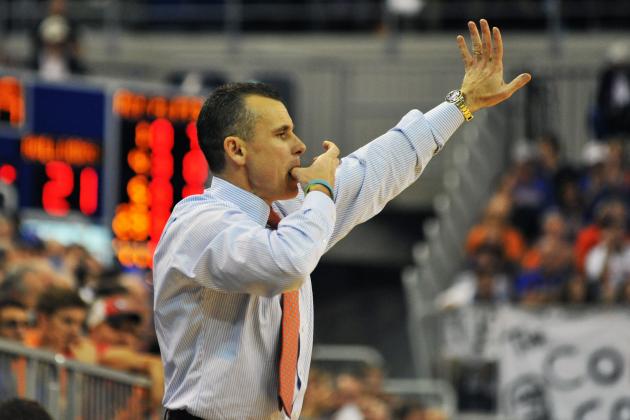 Al Messerschmidt/Getty Images

John Calipari and Billy Donovan are two of the best college basketball coaches in the country, and their resumes speak for themselves.
Florida has made the NCAA tournament 12 of the last 14 years under Donovan, and the Gators won back-to-back national championships in 2006-07.
Calipari's last seven seasons have all ended with NCAA tournament berths, and his teams have advanced to at least the Sweet 16 in each of those years (although the 2007-08 season was vacated by the NCAA).
Both coaches know how to win, but they have gone about it in different ways recently. Calipari relies every year on a new group of freshmen, while Donovan has had his best years with experienced teams.
Which strategy sets up for extended success? Here is a breakdown.
Begin Slideshow

»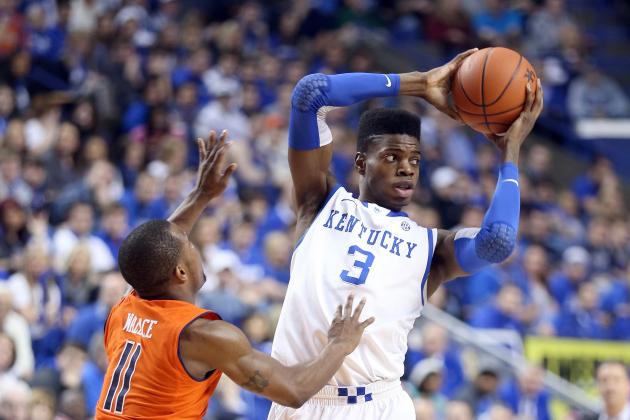 Andy Lyons/Getty Images

John Calipari has made it clear since he arrived in Lexington that he will go after the best high school players every year on the recruiting trail. In his five recruiting classes, Calipari has seemingly handpicked the best of the best in the country, signing players from 18 different states.
While he gets the best talent, Calipari doesn't have long with a lot of his players, as nine have been of the one-and-done variety. John Wall and Anthony Davis have gone on to be top picks in the NBA draft.
That hasn't stopped the Wildcats from having success. So far under Calipari, Kentucky's seasons have ended with an Elite Eight appearance, a Final Four appearance and a national championship.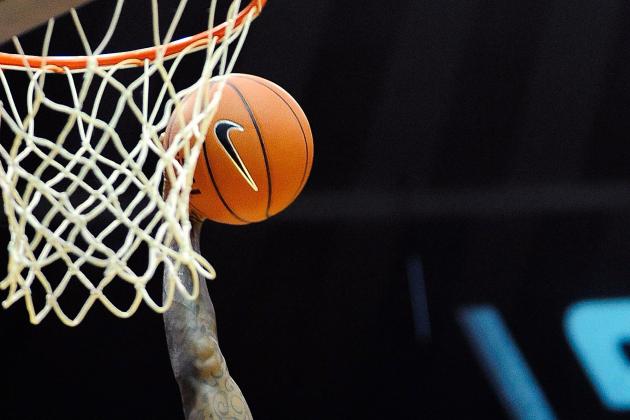 Stacy Revere/Getty Images

The Gators also go after top talent, and Billy Donovan still has his share of one-and-done players, as evidenced by Bradley Beal last year.
However, Florida has had its success when players have stuck around to develop. Joakim Noah, Al Horford, Corey Brewer and Taurean Green won national titles when they were sophomores and juniors.
This year, Florida features a rotation that is loaded with upperclassmen, and that is a big reason why the Gators are off to such a good start.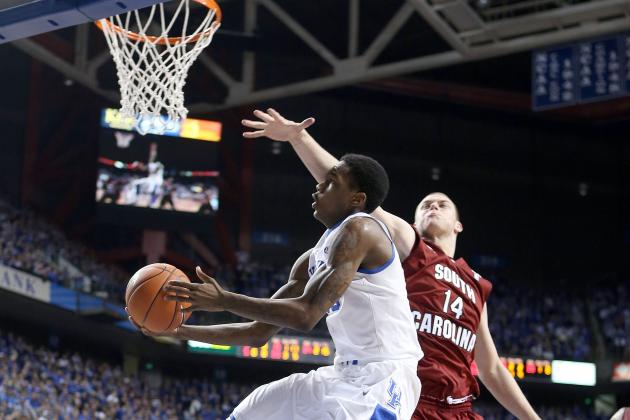 Andy Lyons/Getty Images

Talent
As long as Calipari remains an excellent recruiter, Kentucky will always be one of the most talented teams in the country. Bringing in players like John Wall and Anthony Davis makes Calipari's job much easier because players like that have attributes that cannot be taught.
There's Always Next Year
If there ever is a down year, Kentucky fans know an influx of talent is probably on the way.
Though this year has yet to completely play out, this Wildcats team could fall well short of the previous three under Calipari. Kentucky fans won't have to suffer long with the loaded 2013 class coming in.
Results
Calipari's worst of his first three teams at Kentucky still made a Final Four run back in 2011. The Wildcats have been a No. 1 seed two of the three years, and Calipari destroyed the notion last year that a national title is not attainable with a bunch of freshmen playing prominent roles.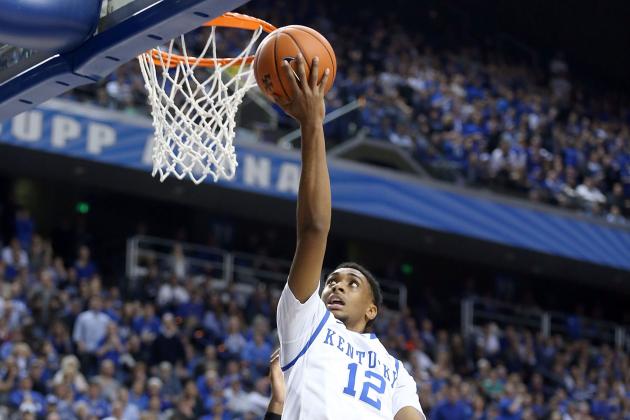 Andy Lyons/Getty Images

Team Chemistry
It really is a crapshoot as to whether or not the talent that is assembled every year will come together and play as a team.
Players of the caliber that go to Kentucky can have some big egos, and while Calipari has done a great job keeping those in check to this point, it's tough to tell what will happen with a team full of stars.
Uncertainty of Recruiting
It certainly has not happened since Calipari arrived, but what if the elite high school prospects one year decide to go somewhere else? Kentucky isn't batting 1.000 when it comes to landing elite prospects.
Just last year, Shabazz Muhammad picked UCLA over Kentucky.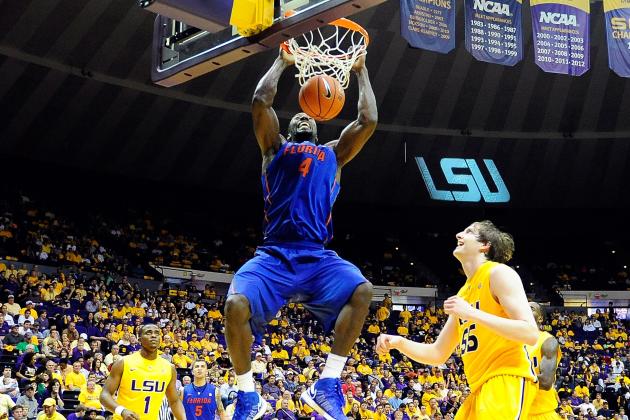 Stacy Revere/Getty Images

Maturity
Ideally, players who stick around for three or four years develop during their time in college. Seniors are more advanced physically and should have a more complete skill set.
It also takes more to rattle a team full of experienced players, especially on the road.
Leadership
With a team full of young players, the leadership role can be one that is tough to figure out. Freshmen might not feel comfortable barking orders as soon as they arrive on campus.
That is not the case with experienced players.
Upperclassmen have been through the tough situations and environments at the college level, and they can pass that along to the younger players.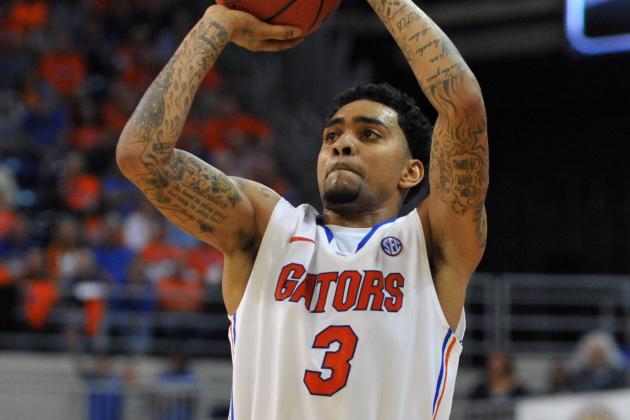 Al Messerschmidt/Getty Images

Hoping it Comes Together
Donovan has won two national titles at Florida. Both came about because of a recruiting class that was undervalued at the time but contained elite talent. That class developed over its three years together in Gainesville and put together a special run.
Unfortunately, it isn't always that simple.
Mixing Experience with Young Talent
Bringing in major talents like Florida has been known to do can always cause some issues within a team. A freshman may be a better player than a senior, but the senior has earned his stripes and takes the lead role anyway.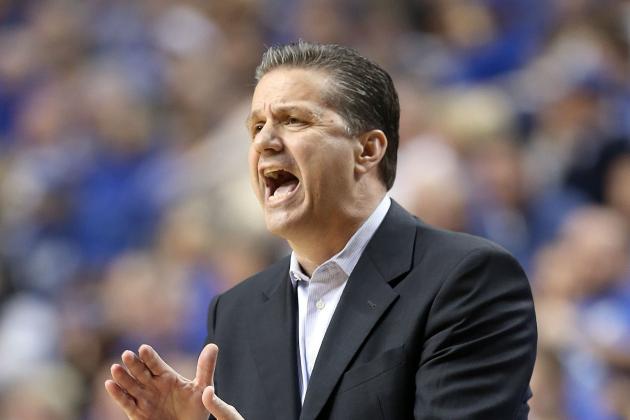 Andy Lyons/Getty Images

The most important part of a winning equation in college sports is pretty simple: talent. No one can assemble talent like Calipari. When Calipari has had elite players, he has put together Final Four runs and a national title.
The same can be said for Donovan, whose four year run from 2006-09 proves that perfectly. In the first two years, Donovan had Noah, Horford and Brewer, and he won two titles. The following two years, he didn't have that group, and he made consecutive trips to the NIT.
As long as Calipari keeps recruiting the way he has been recruiting, Kentucky's strategy for success does not look like it will fail. Will every year produce a championship or Final Four berth for Kentucky? No, but so far, the results speak for themselves.