Ranking the 10 Best-Dressed Coaches in College Basketball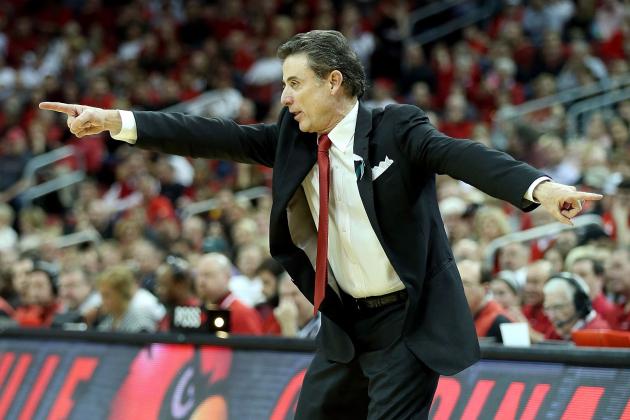 Andy Lyons/Getty Images

There's a certain quaint appeal to college basketball fashion protocol.
In a sport that's been completely stripped of its innocence—from scumbug AAU coaches to duplicitous college administrators to corporate hucksters of every shape and hue—we still like to dress our little sideline dolls up in their Sunday best and dangle them like paragons of clean-cut virtue. As if a man in a three-piece suit wasn't capable of deceit.
Of course they are. They have to be. No one gets to the top of the coaching world without a little hustle. But at least they look nice for the cameras.
And among that nice-looking milieu, these guys look nicest of all.
Begin Slideshow

»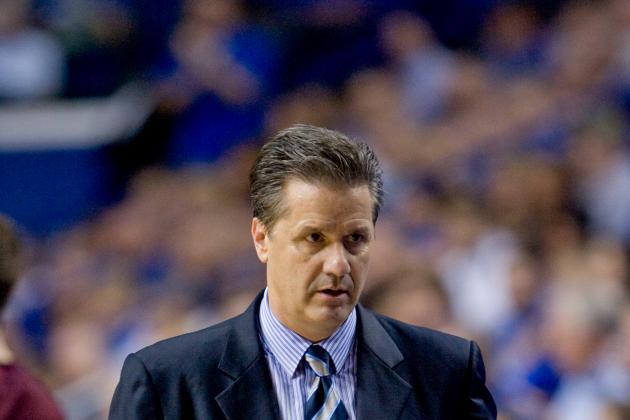 Mark Zerof-USA TODAY Sports

With Calipari it isn't so much the clothes as it is the total presentation.
Fiery on the sidelines. Coy in the press room. Shouting over the crowd's din yet somehow in control.
And never a hair out of place.
The fact his suits look nice is just an added bonus.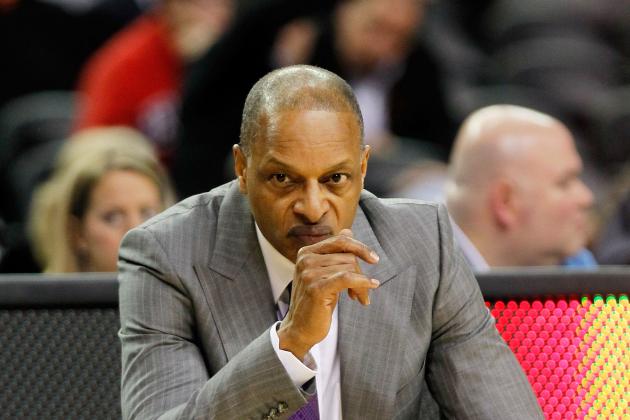 Kevin C. Cox/Getty Images

The most overlooked part of Trent Johnson's abrupt move from LSU to TCU earlier this year was that it allowed him to retain his full wardrobe of purple ties.
There's something about the deep rings of pain under Johnson's eyes that go well with purple—kind of like a sartorial mood ring. After four consecutive years watching terrible college basketball, the man has perfected stress fashion.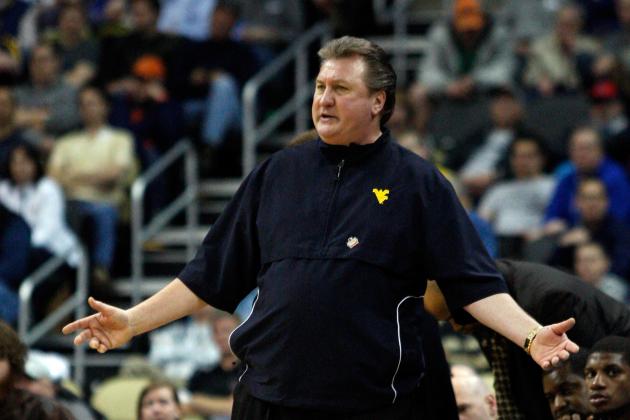 Jared Wickerham/Getty Images

Bob Huggins is a hero.
Bob Huggins is hope.
Bob Huggins is the idea that if you're good enough at what you do you can flaunt any societal convention you want. There is a real and attainable success threshold past which you are officially allowed to stop caring.
Got a .720 career winning percentage? Great, wear whatever the eff you want. And Huggins does.
It was novelist Doug Coupland who said, "Once you establish a look, and once everybody recognizes that look as your look, you never have to think about fashion again. "
I guarantee Huggy Bear ain't thinkin'.
Wesley Hitt/Getty Images

Billy Donovan is telling us that he is a) cool enough and b) attractive enough to eschew the sport coat.
And to that I say, "Bravo!"
You've got spunk, young man.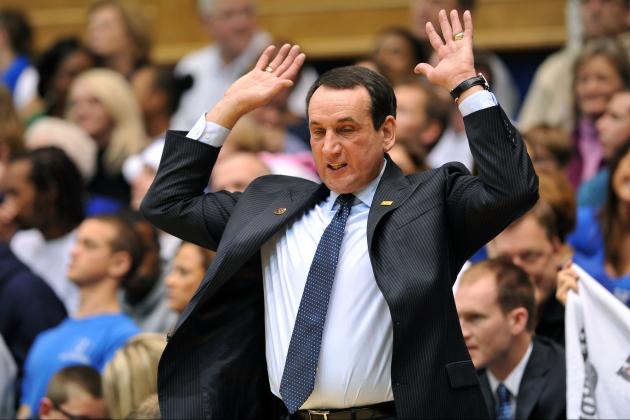 Lance King/Getty Images

Multiple sources tell me that Mike Krzyzewski's fashion sense recalls that of the AMC hit Mad Men.
I only vaguely understand what this means since I've never seen Mad Men past the opening five minutes. But the sources seems to indicate that this is a good thing.
Basically, Coach K's wardrobe has aged back into style.
Never change, homie.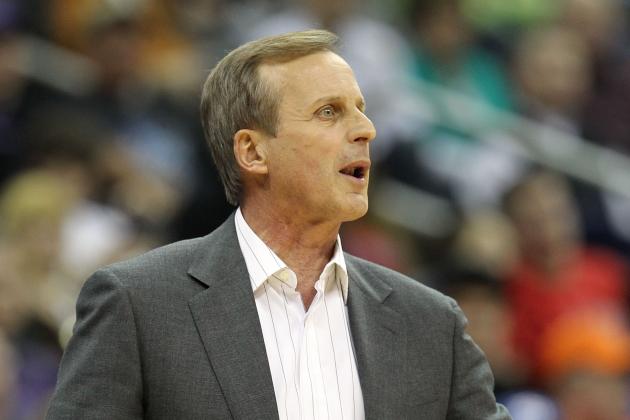 Jamie Squire/Getty Images

Neckties, you say?
Not for Rick Barnes, a man so comfortable with his leathery good looks and massive athletic department budget that he'll brazenly bare his Adam's apple before all humanity.
Texas loves a rebel.
Unless said rebel can't win basketball games, in which case Texas would kindly request that you seek employment elsewhere.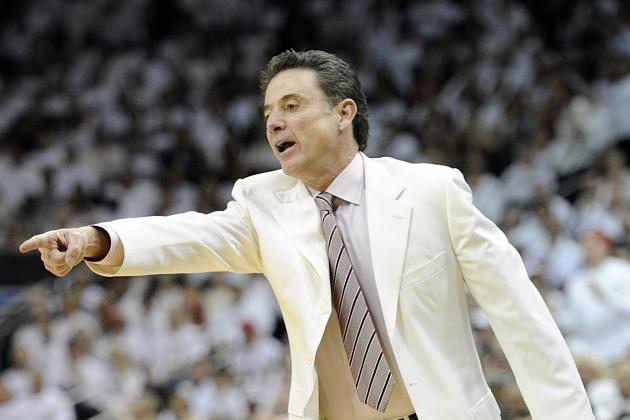 Jamie Rhodes-USA TODAY Sports

Pitino is something of a lightning rod in the coaching fashion community.
Certain observers—particularly those with an active hankering for fried chicken—are drawn to his flair. Others, like rival John Calipari, think it gauche.
Either way, Ricky P has people talking. In the world of fashion, that's a victory.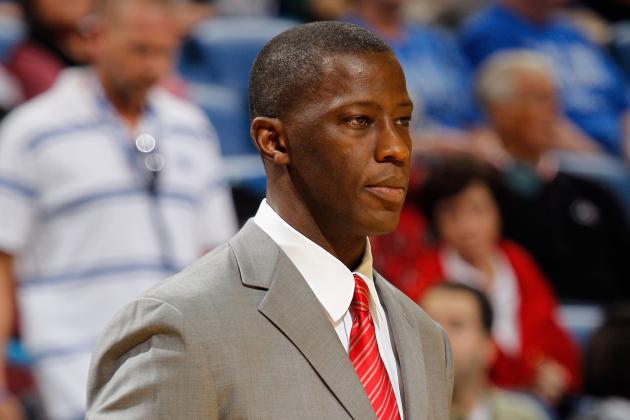 Chris Graythen/Getty Images

Internet consensus says that Anthony Grant is a good dresser, although to be honest I have trouble separating good dresser from good looker.
I mean, Anthony Grant is a handsome dude. What are we really evaluating here—his sense of style or his biological symmetry?
I'd be a lot more comfortable with the underlying ethic of this list if we could identify at least one categorically plain-looking dude who also managed to dress well in the eyes of his peers.
The kind of guy you call "Brick" or "Duck" or "Muscles" or...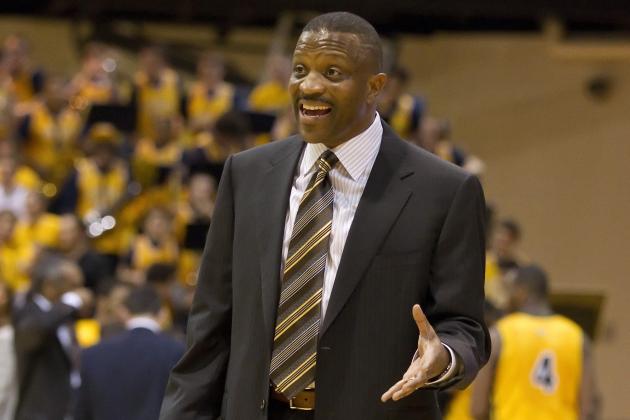 Christopher Szagola-USA TODAY Sports

Oh hello, Bruiser Flint.
Finally, a squat-looking dude that can give the pretty people of geltopia a good game.
If you're looking for an eye into Bruiser's fashion philosophy, his personal website is a good place to start. The site contains a biography, coaching notes and a set of essays written by the Big Bruise himself.
An excerpt below from the eminent Flintian thought piece, "Don't Be a Jersey:"
Act accordingly. Present yourself well. Meet people. Make contacts and build relationships.

And your appearance is very important.

Use basketball as your car and academics as your gas -- Don't just be another jersey.

The ball will stop bouncing one day, but if you have taken full advantage of those things that you were exposed to, your life after basketball will be very rewarding.

Don't be a jersey.
No jersey. Got that?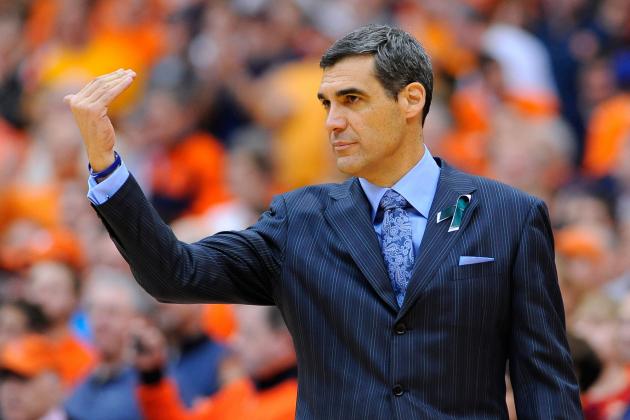 Rich Barnes-USA TODAY Sports

Jay Wright is so flippin' fly that when perennial best-dressed candidate Steve Lavin entered the Big East as St. John's new head coach, Lavin decided to dress down in deference to the 'Nova head man.
Lavin told the New York Daily News, "No one could match him...Jay is George Clooney - he's my hero. I'm attracted to Jay Wright. My wife knows it, too."
We all know it, Steve. We all know.