2013 March Madness Bubble Watch: Latest Odds on Fringe Teams for Week of Feb. 11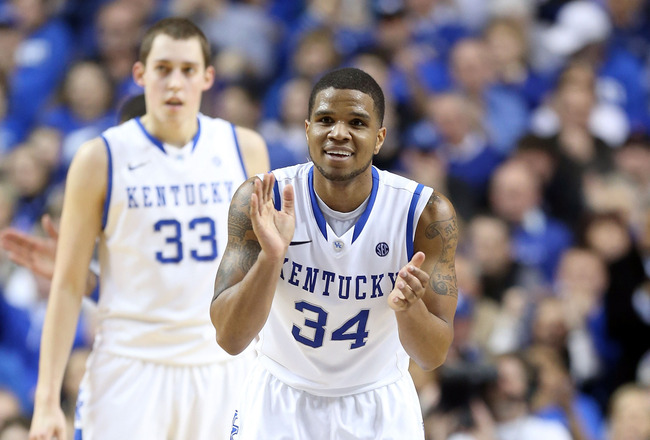 Andy Lyons/Getty Images
Ho-hum. Just another week of college basketball, where the unexpected is quickly becoming ordinary.
Last week alone, four of the top five-ranked schools went down. Duke, the only not to, narrowly avoided an upset at Boston College. Kansas lost three in a row for the first time since Million Dollar Baby was in theaters. Louisville and Notre Dame are still playing, I'm pretty sure.
While the chaos at the top of the rankings is deservedly grabbing the headlines, the rest of college hoops continues to be about as predictable as a charging rogue elephant. As such, the picture for March remains cloudy as ever with conference tournaments on the horizon.
Let's take a look at where each Big Dance hopeful sits.
Note: All RPI and Strength of Schedule numbers come from BBState.com. Those numbers will vary slightly depending on where you look.
Also note: All stats and numbers are from games up until before Feb. 11.
Big Ten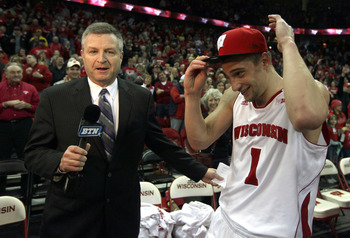 USA TODAY Sports
Locks
Indiana Hoosiers

Michigan Wolverines
Michigan State Spartans
Ohio State Buckeyes
Comfortable
Minnesota Golden Gophers
Minnesota is here because of its No. 14 RPI and No. 3 SOS, but the Golden Gophers went 0-2 last week with a home defeat to Illinois.
With always-tough Wisconsin coming to town, Tubby Smith's squad, which is now under .500 in the Big Ten, better be careful.
Wisconsin Badgers
We'll keep them in the "comfortable" section simply because their RPI is just 31, but the Badgers got a massive home win over Michigan and now sit at 8-3 in the best conference in college basketball.
It would take a monumental collapse not to make it.
Bubble
Illinois Fighting Illini
Illinois stays on the bubble because it is just 4-7 in conference, but a home win over No. 1 Indiana and a road win against Minnesota was exactly what the reeling Illini needed.
With the "easy" part of the conference slate coming up, it will be tough for John Groce's squad to miss the Big Dance.
Iowa Hawkeyes
I like this Iowa team, but its time as an NCAA hopeful appears to be up. After a 1-1 week, the Hawkeyes are now 4-7 in the conference and aren't being helped by the computers (92 RPI, 91 SOS).
That being said, Iowa could easily win five of its last six, with a trip to Bloomington serving as the only unrealistic chance for a victory.
The Rest (alphabetical order)
Nebraska Cornhuskers
Northwestern Wildcats
Penn State Nittany Lions
Purdue Boilermakers
Big East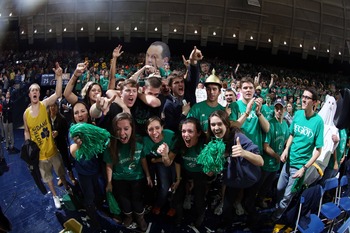 Brian Spurlock-USA TODAY Sports
Locks
Louisville Cardinals
Syracuse Orange
Comfortable
Cincinnati Bearcats
The Bearcats hurt their seed with a week that included a loss at Providence and a loss at home to Pittsburgh, but Mick Cronin's team is still safe.
Slip up at home against Villanova and Georgetown this week, however, and things get interesting for Cincy, which is 6-5 in the conference.
Georgetown Hoyas
The Hoyas continue to truck along with wins against St. John's and Rutgers. They weren't inspiring victories, but they didn't have to be.
John Thompson III's squad is now 7-3 in conference play and has an RPI of 26.
Marquette Golden Eagles
Marquette is quickly nearing "lock" status. It has won eight of 10 conference games, is No. 16 in the RPI, has a SOS of 25 and just one bad loss.
A big week against Georgetown and Pittsburgh will give the Eagles two more top-30 wins and eliminate any question marks anyone may have about them.
Pittsburgh Panthers
Unlike Villanova, Pittsburgh responded to a season-defining week with two more wins against Seton Hall and Cincinnati, with the latter coming on the road.
The Panthers are threatening for a Big East title and quickly soaring in the rankings.
Bubble
Notre Dame Fighting Irish
The Irish are still just No. 54 in the RPI with a SOS of 103, but they now have a signature win over Louisville and zero losses outside the top 100.
They aren't completely safe, but chances of making the tourney are hastily skyrocketing for Garrick Sherman's team.
Saint John's Red Storm
St. John's is the typical bubble team. It has nice wins (Connecticut, at Cincy, Notre Dame), bad losses (at San Francisco, at home against UNC-Asheville) and a decent resume (7-5 in Big East play, 55 RPI, 24 SOS).
To put it simply, the jury is still out on the Johnnies, who have Louisville, Pittsburgh, Notre Dame and Marquette still left to play.
Villanova Wildcats
Is two signature wins enough to overturn a middling resume? The Wildcats have wins over Syracuse and Louisville, but sport an RPI of 61, a loss at home against Columbia and just a 6-5 Big East record.
Don't be surprised if the 'Cats are one of the first four out or last four in.
The Rest (alphabetical order)
DePaul Blue Demons
Providence Friars
Rutgers Scarlet Knights
Seton Hall Pirates
South Florida Bulls
*Connecticut is ineligible for postseason play.
Pac-12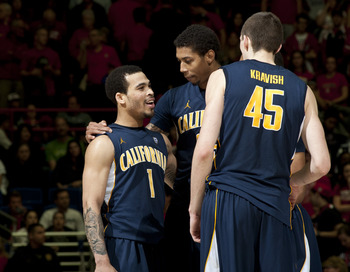 Casey Sapio-USA TODAY Sports
Locks
Arizona Wildcats
Comfortable
Colorado Buffaloes
The Buffs responded to an ugly loss at Utah with an incredibly important win at Oregon and a necessary victory at Oregon State.
Moreover, a win against Colorado State keeps looking better.
Oregon Ducks
Oregon's current losing ways (2-3 in its last five) are due in part to the loss of point guard Dominic Artis.
When the selection committee is discussing the Ducks, who are now 37th in the RPI with an 8-3 Pac-12 record, Artis' health will be a key talking point.
UCLA Bruins
For a team with so much talent, the Bruins are maddening to watch.
Just ask Bill Walton.
Nevertheless, they compiled two wins this week against the Washington schools and now have eight conference victories to go with sturdy computer numbers (38 RPI, 36 SOS, two top-20 road wins).
Bubble
Arizona State Sun Devils
The Sun Devils are another last four in/first four out candidate.
On the one hand, they have 18 wins, are 7-4 in conference and showcase some underrated talent (Jahii Carson, Jordan Bachynski, Carrick Felix) that would be a nice addition to March Madness.
On the other, they are No. 66 in the RPI, have a SOS of 107 and lost to DePaul at home earlier in the season.
California Golden Bears
The Bears have struggled with inconsistency, but they earned a massive road win against Arizona State on Sunday and are now No. 58 in the RPI with a SOS of 29.
Throw in zero losses outside the top 100 and five of their last seven being at home, and the Bears have a good shot of sneaking in.
Stanford Cardinal
The Cardinal are in a similar situation as Cal. They have an RPI of 58, a SOS of 33 and their worst loss is against USC (103 RPI).
However, Stanford's best win is at home against Oregon (33 RPI and dropping).
The Rest (alphabetical order)
Oregon State Beavers
USC Trojans
Utah Utes
Washington Huskies
Washington State Cougars
ACC
USA TODAY Sports
Locks
Duke Blue Devils
Miami Hurricanes
Comfortable
North Carolina Tar Heels
The Heels aren't flashy, but they are winning the games they are supposed to (and losing the ones they are supposed to). Overall, an RPI of 35, a SOS of 32 and a home win against UNLV will be enough to propel UNC away from a weak bubble.
NC State Wolfpack
The Wolfpack barely won at Clemson (RPI 148) to avoid their fourth straight loss. They are still comfortable because of elite computer numbers (17 RPI, SOS 7), but their seed is plummeting.
Bubble
Maryland Terrapins
A home loss to Virginia might have been the nail in the coffin for this team.
The Terps are now down to No. 70 in the RPI, are under .500 in an underwhelming conference and have just one win in the top 85.
Virginia Cavaliers
Virginia, meanwhile, continues to climb and continues to be one of the oddest cases in years.
The Cavaliers have six losses. None of those have come against teams in the top 100.
Seriously.
Virginia is 6-0 against the top 100, 5-5 against 101-200 and 6-1 against 200-plus (the loss was to No. 319 Old Dominion).
The bubble doesn't even begin to describe this team, which has an RPI of 84 and SOS of 167.
The Rest (alphabetical order)
Boston College Eagles
Clemson Tigers
Florida State Seminoles
Georgia Tech Yellow Jackets
Virginia Tech Hokies
Wake Forest Demon Deacons
Mountain West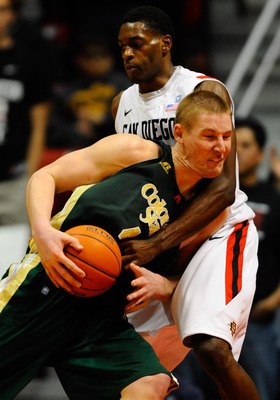 USA TODAY Sports
Locks
Colorado State Rams
New Mexico Lobos
Comfortable
San Diego State Aztecs
As long as the Aztecs (RPI 27, SOS 44) keep winning their home games, just like the rest of the MWC is doing, they will be fine.
UNLV Rebels
Same goes for the Rebels (RPI 21, SOS 27)
Bubble
Air Force Falcons
A road loss to Nevada was exactly what the Falcons couldn't afford. At over .500 in this stacked conference, they are shocking a lot of people, but with an RPI of 67 they still have plenty of work to do.
Boise State Broncos
The Broncos came painfully close to getting a massive road win against San Diego State, and as a result, will still have a tough time cracking the field of 68.
The RPI (40) is solid, but a MWC record under .500 isn't going to get it done.
The Rest (alphabetical order)
Nevada Wolf Pack
Fresno State Bulldogs
Wyoming Cowboys
Big 12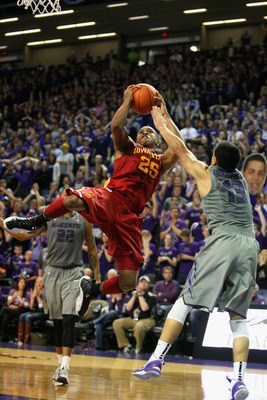 Scott Sewell-USA TODAY Sports
Locks
Kansas Jayhawks
Comfortable
Kansas State Wildcats
The Wildcats are quickly nearing "lock" status. With two more wins this week, they are now 19-4 (8-2 Big 12) and have an RPI of 22.
Oklahoma Sooners
The Sooners lost at Iowa State, but came back a win over Kansas that pretty much sealed their ticket to the Big Dance.
Oklahoma State Cowboys
The Cowboys are on fire. After beating Kansas two weeks ago, they came back last week with victories over Baylor and Texas, with the latter coming on the road.
Suddenly, Travis Ford's squad has five straight wins, is 7-3 in the conference and has an RPI of 25.
Bubble
Baylor Bears
It might be time for the Bears to start sweating a little bit. They beat Texas Tech at home, but have lost three of four and are down to No. 51 in the RPI.
Moreover, five of their last eight are against Kansas State (twice), Iowa State, Oklahoma and Kansas.
Iowa State Cyclones
The Cyclones lost at Kansas State, but that came after a demolishing win against Oklahoma earlier in the week. They now have an impressive RPI of 39 to go with a 6-4 conference record.
Holding them back, however, is a loss at Texas Tech and a mediocre SOS (61).
The Rest (alphabetical order)
West Virginia Mountaineers
Texas Longhorns
TCU Horned Frogs
Texas Tech Red Raiders
SEC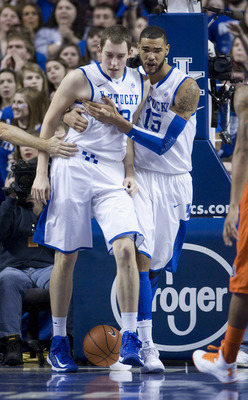 Mark Zerof-USA TODAY Sports
Locks
Florida Gators
Comfortable
Missouri Tigers
Missouri went just 1-1 on the week, but still moved up in the RPI to No. 29.
Bubble
Kentucky Wildcats
Don't look now, but the talented Wildcats have won five in a row, are 8-2 in the SEC and have an RPI of 48.
A win at Florida would assure John Calipari's team a spot in the tourney, but even if the Wildcats fall in that one, they are looking safer by the day.
Ole Miss Rebels
Mississippi is still 7-3 in the SEC and No. 45 in the RPI, but the Rebels are quickly trending downward.
After a home win over Missouri (without Laurence Bowers), their best win is against Rutgers (68 RPI). They don't have any bad losses, but have been very underwhelming against the better teams in the country.
Alabama Crimson Tide
The Crimson Tide are 7-3 in conference with an RPI of 62, but they don't have very many more chances to improve a mediocre resume.
The Rest (alphabetical order)
Arkansas Razorbacks
Auburn Tigers
Georgia Bulldogs
LSU Tigers
Mississippi State Bulldogs
South Carolina Gamecocks
Texas A&M Aggies
Tennessee Volunteers
Vanderbilt Commodores
The Rest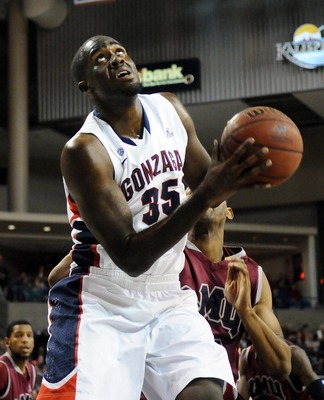 James Snook-USA TODAY Sports
Locks
Gonzaga Bulldogs
Butler Bulldogs
Bubble (In order of RPI)
Belmont Bruins
Middle Tennessee Blue Raiders
Memphis Tigers
La Salle Explorers
Temple Owls
Wichita State Shockers
Southern Mississippi Golden Eagles
Indiana State Sycamores
Creighton Bluejays
VCU Rams
Saint Mary's Gaels
Akron Zips
Louisiana Tech Bulldogs
Massachusetts Minutemen
Saint Louis Billikens
Bucknell Bison
Keep Reading