What's Wrong with Jonathan Quick?
Use your ← → (arrow) keys to browse more stories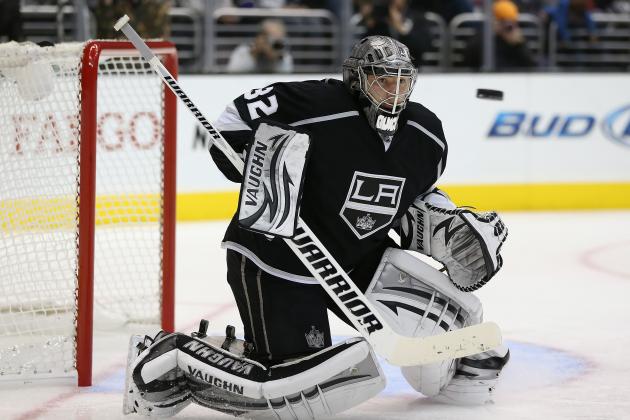 Jeff Gross/Getty Images

He sports a career record of 134-91-27 in nearly four full NHL seasons, along with a very solid G.A.A. of 2.31 and save percentage of .916. A winner of 35 or more games in each of the last three seasons, he posted a goals against average of 1.95 and save percentage of .929 in 2011-12. Fresh off a Stanley Cup run, he was even better in the playoffs last year, registering a 16-4 record, 1.41 G.A.A./.946 stat line. As recognition for his outstanding play, he finished second in the Vezina voting behind the Rangers' Henrik Lundqvist. To top it all off, the Kings inked him in the off-season to a 10-year contract extension worth a cool $58 million.