12 2013 Recruits Who Must Bulk Up Before Their Freshman Season Starts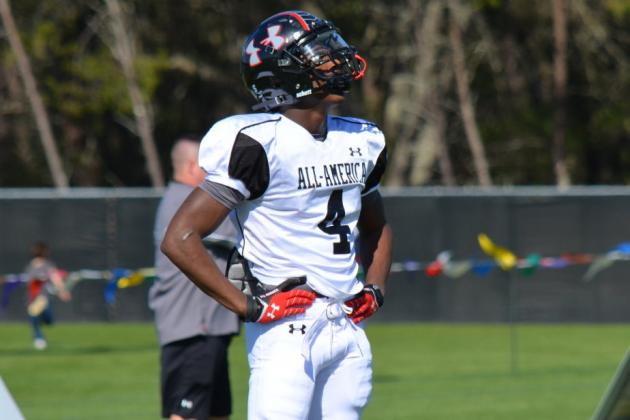 247Sports
One big adjustment that all recruits will quickly learn is that they're not in high school anymore. I mean that by they'll learn that many things they did and got away with on the field as stud recruits is not going to work versus better competition.
Recruits at the high school level have gotten away with being bigger, faster, quicker and stronger than much of their competition. That's not the case now that they'll be college freshman, so improving their physical characteristics has to be priority No. 1.
Getting stronger and adding more muscle mass is crucial and for this read, we'll look at 12 recruits who'll need to bulk up before their freshman campaign begins.
Begin Slideshow

»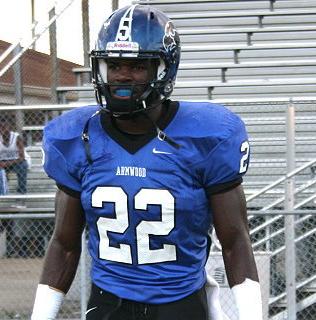 247Sports
School: USC
McQuay is already enrolled at USC and is looking to make an impact immediately. He's a 6'2" safety that has great range, speed and hands.
He'll need to bulk up his 183-pound frame, however, as McQuay is a bit lean and lanky right now. He needs more bulk and strength to make sure he can bring down college ball-carriers if he wants to get some snaps as a true freshman in Troy.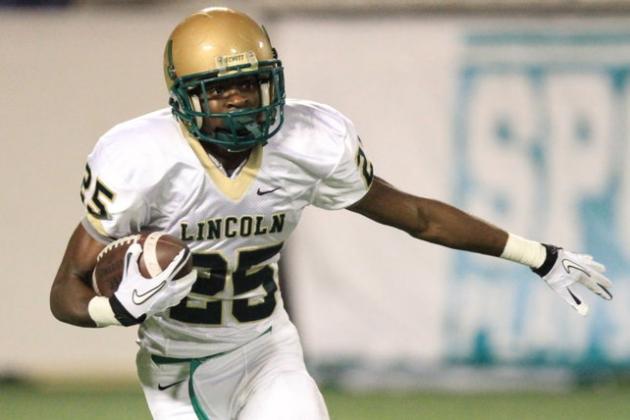 247Sports
School: Georgia
Davis is a 6'0", 162-pound wide receiver that has great speed. He's dangerous when given space to launch into his routes and can eat up cushion, get even and leave a cornerback.
He's not as explosive as Robert Foster and maybe not as wiggly after the catch, but Davis is good in a straight line. He too needs bulk and more strength to his 162-pound light frame, though.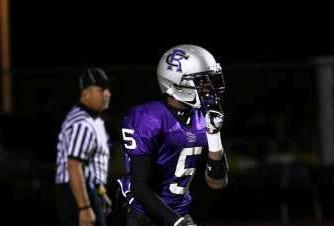 247Sports
School: UCLA
Even though he's not even 190 pounds, Goodman is not afraid to come up and thump a ball carrier. He's physical and has big hitting ability.
The 6'2" safety has a chance to become a factor for UCLA this year but has to bulk up first. Getting in the strength and conditioning program in Westwood could put 20 pounds on him before he leaves in a few years.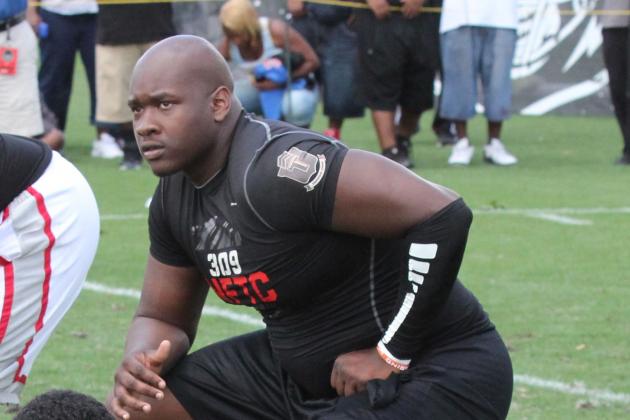 247Sports
School: Ole Miss
Tunsil is about 295 pounds right now, but still looks like a tight end. His frame is just now coming into the point where he's ready to explode physically.
Yet, it's not just adding bulk that's important for Tunsil—he has to get stronger. Adding strength has to be his focus, because it's his biggest weakness right now.
If he wants to play in the SEC trenches as a freshman, he needs to get stronger or he's going to be pushed aside.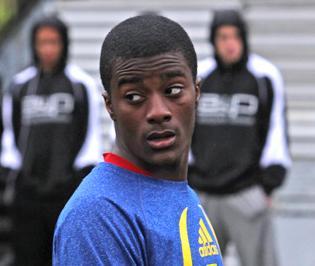 247Sports
School: Michigan
Lewis is a sticky corner prospect, but the 5'10" cover man is only 159 pounds. If he's going to rely on press and jamming in his cover arsenal and also be able to support the run, he needs more bulk and strength. I'm sure he'll add it, but Lewis may be in store for a redshirt year.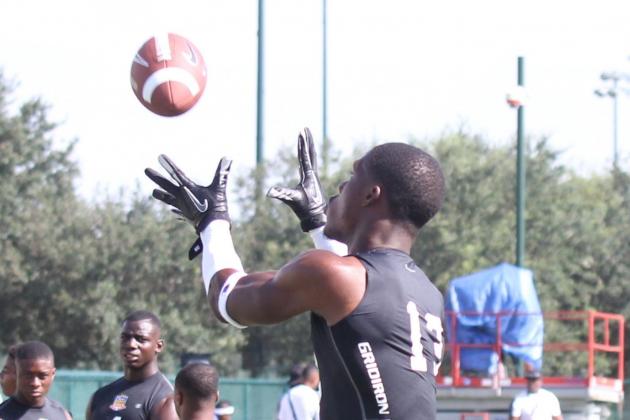 247Sports
School: Alabama
Howard is a dynamic TE in the passing game due to his athleticism, solid speed and ball skills. He can tower over defenders and race up the seams.
But the 6''6" pass catcher is just 225 pounds and is not ready to block and anchor against SEC front-seven defenders. Howard could contribute as a freshman in Tuscaloosa, but until he bulks up and gets stronger, he won't be a reliable in-line blocker.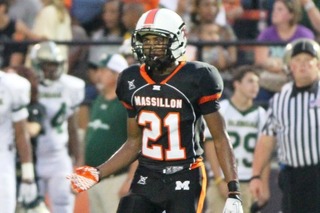 247Sports
School: Ohio State
The 6'1" CB is very long and has excellent anticipation skills in coverage. But weighing 165 pounds is not going to cut it in the B1G, especially as a tackler in run support.
Conley has the potential to be an All-B1G CB, but he's going to have bulk up. Ohio State could use his help in the secondary this year, so he's going to have get going on weight training quickly.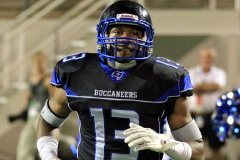 247Sports
School: Florida
The Gators really gobbled up a fantastic linebacker class and McMillan may be the best of the bunch. The group will definitely be looking to make an impact in 2013 as true freshmen.
The 6'2", 220-pound McMillan has a very good looking frame, but he needs to bulk up some. McMillan has to be able to have some mass and strength to be able to take on SEC offensive linemen looking to move him out the way, along with being able to bring down runners.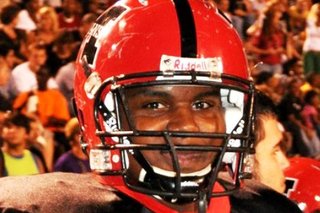 247Sports
School: Alabama
Liner is probably going to play a similar role for 'Bama to what Marcell Dareus did a few years ago in their scheme. The former is a 6'3", 280-pound defensive tackle that has great athleticism in the trenches.
A gap-shooter, Liner excels at jumping snaps and penetrating offensive fronts. Adding more bulk and strength is going to be important for him to be able to perform some of the tasks Kirby Smart will assign him.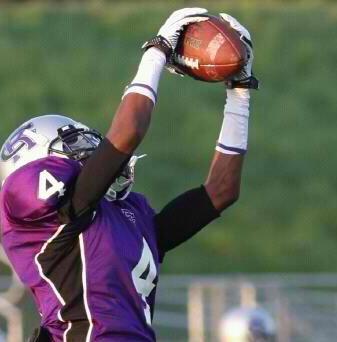 247Sports
School: USC
USC is basically replacing it's entire secondary unit in 2013—and Hawkins wants a starting job. After having a great week at the Army game practices, the 5'11" CB is now being viewed as an early-impact guy for the Trojans.
Hawkins is physical, but he doesn't even weigh 170 pounds. His length is great, but he needs to use this spring to bulk up and add about 10 pounds to be ready for the fall.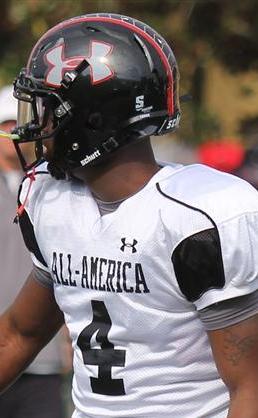 247Sports
School: Alabama
The speedster is coming to Tuscaloosa from the Pittsburgh area and has outstanding explosiveness. Foster stands about 6'2", but his 190-pound frame is lean and skinny.
He can escape press coverage with quickness, but what happens when a defensive back finally does clutch up Foster? Does he have to bulk and strength to counter and combat that?
Those are questions that lead me to believe he'll be best served by bulking up a bit before his freshman year stars for the Tide.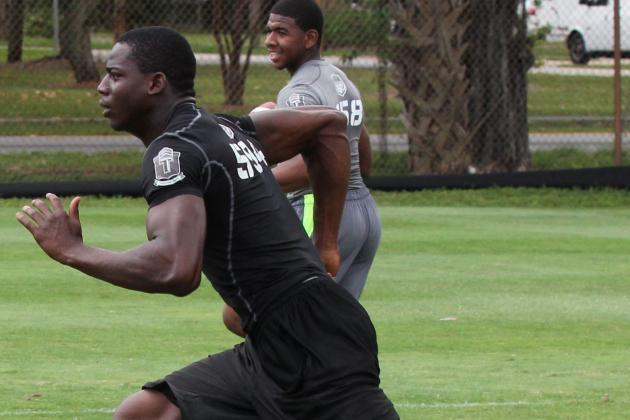 247Sports
School: Florida State
Thomas could be the highest-rated OLB prospect the Seminoles will bring on their roster since Ernie Sims. He's a 6'3" flank 'backer with tremendous athleticism, range and speed.
Yet Thomas is only between 205-210 pounds. He's got to add more bulk and strength to help him at the point of attack against OLs, his shedding ability and finally to assure he's not a leaky yardage tackler as a freshman.
Putting on about 10 pounds between now and the fall will put him on the right track.
Edwin Weathersby is the College Football Recruiting Analyst for Bleacher Report. He has worked in scouting/player personnel departments for three professional football teams, including the New York Giants, Cleveland Browns and the Las Vegas Gladiators of the Arena League. He spent a year evaluating prep prospects and writing specific recruiting and scouting content articles for Student Sports Football (formerly ESPN Rise-HS). A syndicated scout and writer, he's also contributed to WeAreSC.com, GatorBait.net and Diamonds in the Rough Inc., a College Football and NFL Draft magazine.