NFL: Best Commentators from the 2012-13 Season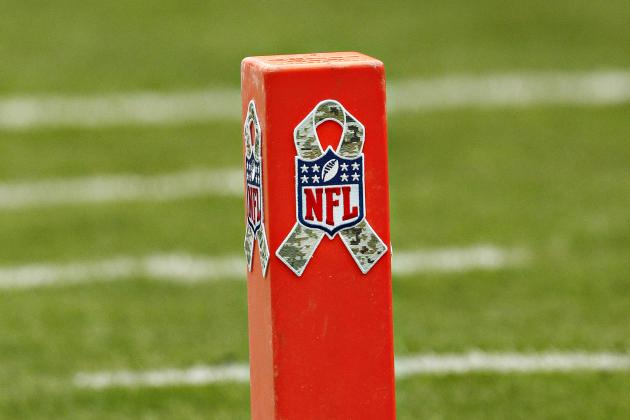 Bob Levey/Getty Images
Commentary is becoming a big part of the NFL experience
With the 2012-2013 NFL season in the books, perhaps it is a good time to commend some commentators on their performances this past season.
While some guys struggle to contribute meaningful insight throughout a game, there are a handful of announcers who show up ready to go every week. Here are my top five commentators.
Begin Slideshow

»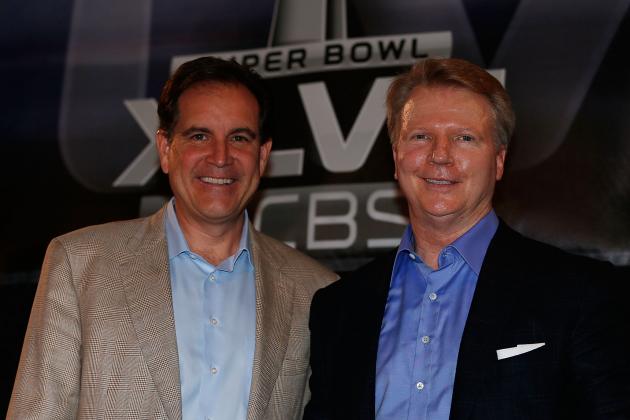 Scott Halleran/Getty Images
Simms definitely knows what he's doing in the booth
Phil Simms spends most of his Sundays with Jim Nantz doing featured games on CBS. It seems that any time there is a premier matchup in the AFC on CBS, Simms is in the booth dropping wisdom throughout the game.
Whether it is through "Simms Spotlight" or "PHIL-osophy", Simms consistently provides superb analysis during games. He has a great feel for his trade and is one of the best in the business.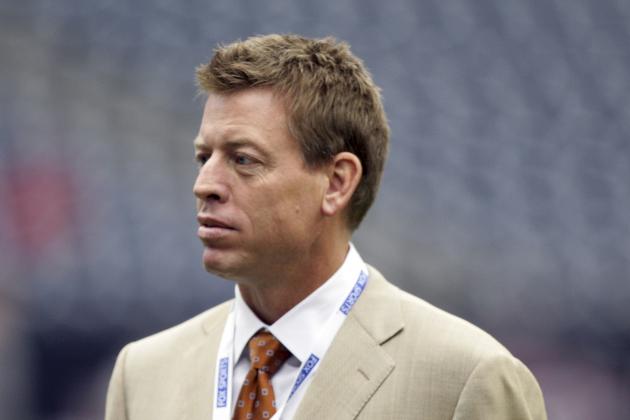 Bob Levey/Getty Images
Aikman shines weekly in FOX's game of the week
Troy Aikman usually stands alongside Joe Buck for Sunday's game of the week on FOX. Though a Cowboy and Quarterback during his playing days, Aikman uses his dense knowledge of the game to transcend his image as a player and cover all facets of the game without bias.
Aikman is a great choice for color commentator on FOX's game of the week. He keeps his comments pertinent, concise and fresh. He is undoubtedly one of the best analysts around.
Al Messerschmidt/Getty Images
Gruden's love for football makes him a great commentator
Every Monday night on ESPN, Jon Gruden is joined by Mike Tirico during Monday Night Football. On air, Super Bowl-winning coach Jon Gruden seems like a man born to be around football. Gruden's passion for the game, focus on small details in every play, and humble jests about his coaching career make him a special commentator.
Gruden's interest in the game, regardless of the score, also stands out. His amazing qualities as an analyst always makes MNF one of the best games of the week.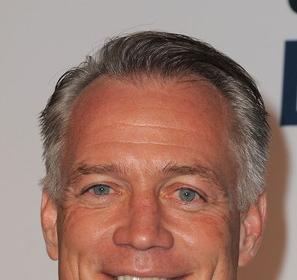 Johnston can hang with the best of them (Photo courtesy of zimbio.com)
Daryl Johnston may not always get the big games that Aikman does, but he is arguably the second best color commentator on FOX. A former fullback, "Moose" sheds great light on plays throughout the course of a game.
Johnston also has no problem making predictions during a contest. Compared to other announcers, he may have the highest percentage of plays called correctly, too. He knows the game well and explains his thoughts very smoothly, making him a quality commentator.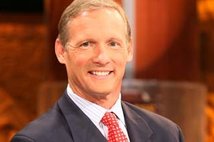 Mayock has a nice style of commentating (Photo courtesy of bengalsgab.com)
Mayock might not be as well-known as some other analysts on this list, but his appearances on Thursday Night Football on NFL Network this past season definitely merit him a spot.
A former defensive back, Mayock presents a rare viewpoint in the booth. As opposed to the common ex-quarterback perspective, Mayock often sheds insight on defensive aspects of the game. He has a unique style that works well in those unique Thursday night games. He is arguably one of the better color guys in the league.