WWE: 7 Young Superstars Who Could Become Main Eventers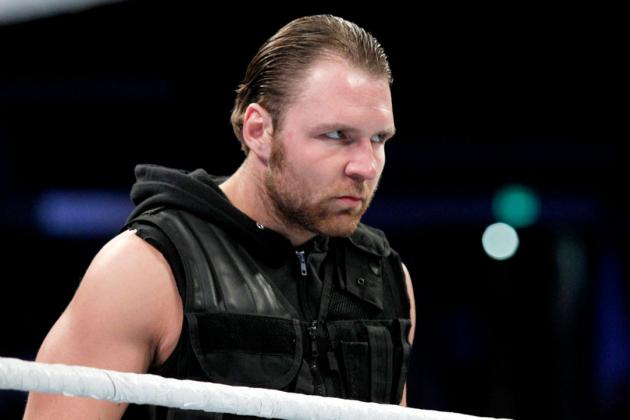 Photo Credit: WWE.com
Today's World Wrestling Entertainment, perhaps more so than any other time in the company's history, features a plethora of young talent capable of moving up the card at any given moment. Superstars such as Daniel Bryan, Alberto Del Rio, Jack Swagger and Sheamus have already tasted major championship gold, while Dolph Ziggler appears poised to do so any day now.
Wade Barrett and Antonio Cesaro have been built over the course of recent months to eventually achieve the same success.
But what about the young stars populating the active roster who have yet to capture a heavyweight championship? What about those who have not enjoyed a sustained main event push or competed in a pay-per-view main event?
There are numerous Superstars who are capable of starring as headline talents in WWE but have yet to either earn the opportunity or be rewarded for their work.
These are seven (because five is just plain overdone) young stars who could very well help to lead World Wrestling Entertainment into the future as its next generation of main event talent.
Begin Slideshow

»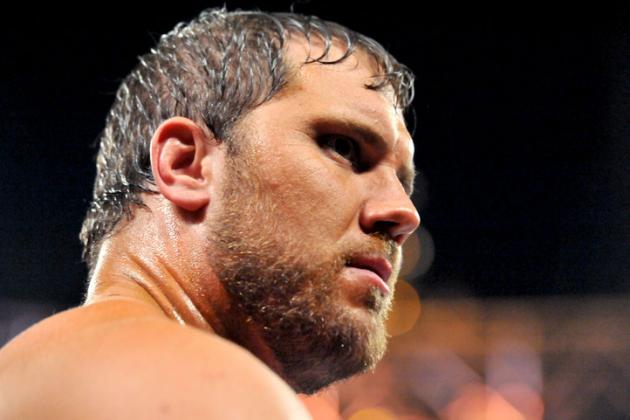 Photo Credit: WWE.com
This third-generation Superstar has proven to be a highly-talented young Superstar over the course of three years. He has the in-ring talent, the looks, and the pedigree to make it as a major player in the world of sports-entertainment.
One thing holding him back, however, is his microphone skills (or lack thereof). His struggles are well documented, dating back to his NXT days and remain an issue to this day. As the pre-Royal Rumble training partner of The Rock, perhaps the son of Hall of Famer Mr. Perfect could learn a thing or two from one of the most talented promo men in the industry.
The other obstacle preventing him from reaching main event level is the God-awful name he was saddled with in developmental. He is the son of one of the most beloved, respected performers in wrestling history and the grandson of one of its toughest. Why stunt his growth as a performer by changing his name to something as terrible and ill-advised as "Michael McGillicutty?"
The highly-talented young competitor can succeed if he can manage to overcome the hurdles before him.
Like his father, he is a gifted athlete who can hang with the best and most physically fit stars in the company. Until he has the opportunity to escape the doldrums of the WWE undercard, however, his talents will continue to go wasted.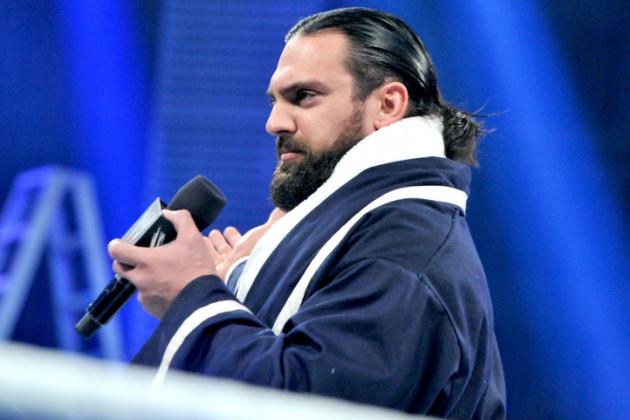 Photo Credit: WWE.com
There may not be a more complete, more ready young star on the active roster than "the Intellectual Savior of the Unwashed Masses," Damien Sandow. Since returning to World Wrestling Entertainment in 2012, he has proven his ability to incite crowd reaction via his microphone talents, all the while proving his in-ring skills against top stars, such as John Cena, Sheamus, and Kane.
Unfortunately, soon after his debut and subsequent rise up the card, Sandow was saddled in a tag team with Cody Rhodes. While the duo proved entertaining and served the purpose of being heel contenders to Team Hell No's WWE Tag Team titles, it halted any momentum Damien had prior.
Of all of the very talented young competitors on the roster, Damien Sandow has absolutely every tool necessary to achieve at the top level of World Wrestling Entertainment.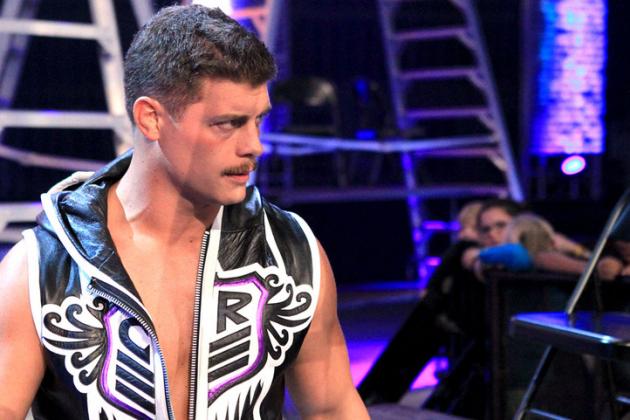 Photo Credit: WWE.com
The mustache-wearing second-generation Superstar has been the recipient of a number of "start-and-stop" pushes over the course of his career. He has also undergone many character tweaks. He's been a legacy, "dashing," a bit deranged and just plain Cody.
Despite strong verbal skills and above-average ring ability, Rhodes has yet to really click with the WWE audience in a way that would indicate he is capable of being in the main event picture. A major reason for that is the fact that he is seemingly never allowed to defeat any of the company's top stars.
As long as he is portrayed as a mid-card talent, never moving up the card nor defeating any top performers, fans will continue to react accordingly.
Photo Credit: WWE.com
While it appears as though all of Brodus' potential has become wasted in a comedy character that is over with audiences but unlikely to move up the card, fans should be patient. Remember, it was not all that long ago that Mark Henry was dubbed "Sexual Chocolate" and stuck in the mid-card as a popular comedy sideshow.
At only 32-years-old, there is plenty of time for a character makeover, in the same vein as Henry. Clay exhibited monster-like tendencies during his time with NXT and as Alberto Del Rio's backup in early-2011. If anything, his offense works better when he is exhibiting his strength and tossing smaller babyfaces around the ring.
There is still an opportunity for Brodus to succeed at the top level of competition in World Wrestling Entertainment in the years to come. Unlike others, however, his opportunity cannot be earned. Instead, his opportunity will have to be granted by a creative team that will have to accept that they made a mistake in the first place and turn him into the monster everyone expected him to be in the first place.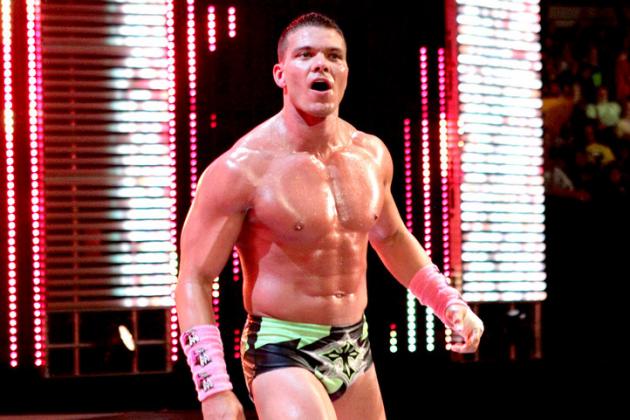 Photo Credit: WWE.com
There are performers who can have Hall of Fame careers simply by being great in-ring workers. Mr. Perfect comes to mind, as does Ricky Steamboat. More so than anyone else, however, Tyson Kidd resembles the very man whose family was responsible for training him. Like Bret Hart, Kidd is a respected in-ring competitor. Labeled a "work horse" he has demonstrated the ability to have a very good (at the least) match with anyone put in the ring with him.
Unfortunately, in today's heavily entertainment-influenced WWE, there is less opportunity for a great worker to ascend the ranks than there was in 1992, when Bret Hart came from out of nowhere and captured the then-World Wrestling Federation title.
Kidd may very well be the most underrated wrestler in the sport today, with the wrestling talent to hang with everyone from John Cena to Tensai. He is a dynamic, high-energy performer who has the makings of an all-time great, but unless he can gain some momentum from a creative team that cannot seem to make its mind up regarding him, he is far more likely to languish in the mid-card than thrive in the main event.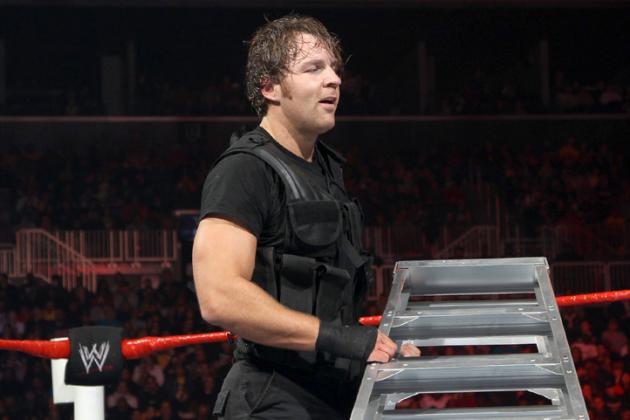 Photo Credit: WWE.com
What else is there to say about Dean Ambrose that has not already been said.
In the time he spent with WWE developmental, Ambrose exhibited microphone skills unmatched by anyone around him. He has a unique way of speaking that has reminded many of Heath Ledger's Joker from The Dark Knight film and the way he takes a beating is reminiscent of classic heels such as Greg Valentine or Ric Flair.
Ambrose is a complete performer who can talk fans into spending their hard-earned money to buy a ticket in hopes of seeing him get beat up. That type of heel is a rarity. With a strong crop of babyfaces that will lead the company into the future, Ambrose has the potential to be the kind of heel that every main event program is constructed around.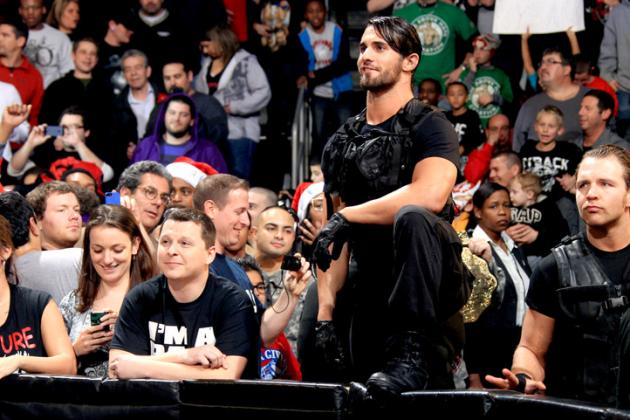 Photo Credit: WWE.com
Like Dean Ambrose, Rollins has done enough in his days in the independents and developmental to prove that he can succeed at a high level. Unlike Ambrose, however, a change in character may provide him with the best chance for main event success.
As a babyface, Rollins starred in Florida Championship Wrestling, becoming the developmental promotion's most popular competitor and, eventually, its champion. Because of his strong work in Ring of Honor, he is expected to follow the same path to stardom as Daniel Bryan and CM Punk.
Currently a heel, Rollins may be the only member of The Shield to eventually benefit from a switch to hero. The only obstacle in Rollins' way of succeeding as a main event babyface in World Wrestling Entertainment is the log jam of talented heroes already at the top. Even if John Cena does not compete on a full-time basis in the next five years, guys like Sheamus, Ryback, Alberto Del Rio and The Miz will be there to carry the load.
Luckily for him, Rollins' proven talent may be just enough to break through.