Will Dwayne Bowe's Baggage Scare Teams Away?
Use your ← → (arrow) keys to browse more stories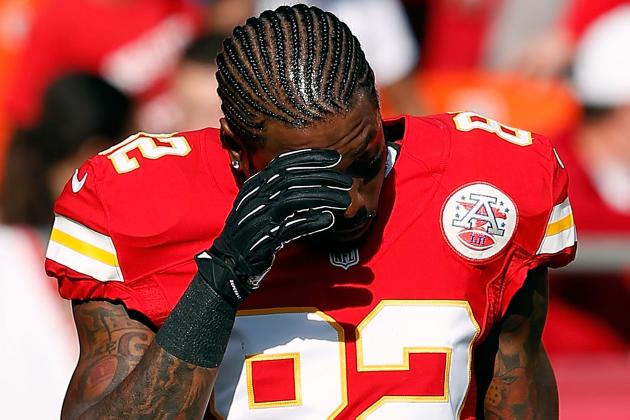 Jamie Squire/Getty Images

Conventional wisdom says there should be three top receivers available in free agency this year: Greg Jennings, Mike Wallace, and Dwayne Bowe. They each have the skills to be a "No. 1" target but they also have some knocks against them. Jennings is coming off an injury-plagued year. Wallace is a speed merchant that hasn't exactly developed into a complete receiver. Bowe's downside is harder to define.