Bracketology: Analyzing Hottest March Madness Contenders After Week 14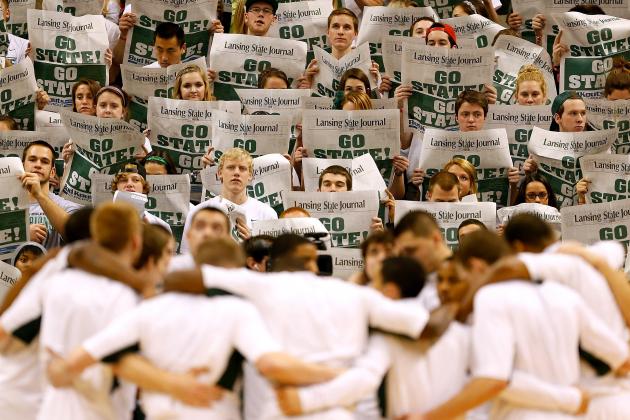 Gregory Shamus/Getty Images

At this point of the college basketball season, it seems like no one is ready to take over.
After four of the Top Five teams in the country lost this week, the NCAA tournament remains wide open.
Not only do we not know who the best squads are, but bubble teams are also doing more to prove they do not belong than anything else.
Fortunately, the week of Feb. 4 did provide a few bright spots. These teams helped their profiles the most this week.
Begin Slideshow

»
Results: Win vs. North Carolina State, 98-85; Win at Boston College, 62-61
While the win over Boston College was anything but pretty, Duke got the job done and escaped with a win. In fact, that is something that the team has done very well over the past few weeks.
After getting blown out by Miami, most declared that the Blue Devils were done without Ryan Kelly. However, they have learned to play without him and have now won five games in a row.
This week will be a decent test, as Duke has a game against rival North Carolina and then must travel to Maryland.
Still, the recent performance has given the squad a lot of breathing room for the NCAA tournament.
It would be very surprising to see the Blue Devils lower than a No. 1 or No. 2 seed this March.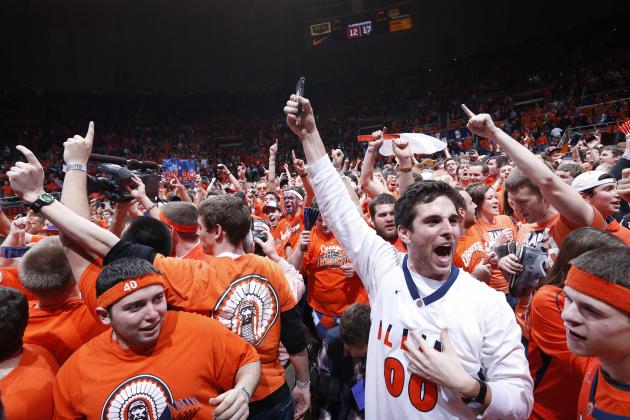 Joe Robbins/Getty Images

Results: Win vs. No. 1 Indiana, 74-72; Win at No. 18 Minnesota, 57-53
There might be hotter overall teams in the nation, but no one had a bigger week than Illinois.
The Illini had a great come-from-behind win over the top team in the country with a back-door layup. This victory seemed to fuel the squad into the next game, and it left with a road win over a tough Minnesota team.
Prior to this week, Illinois had lost six of seven games, and the postseason possibilities looked dim. However, two games have completely turned around the mindset surrounding this program.
Of the last seven games on the regular season slate, five of them are against the bottom of the Big Ten. Winning the games they should would get the team to 9-9 in the best conference in the country with a very good RPI.
Suddenly, this is a team that should be dancing at the end of this season.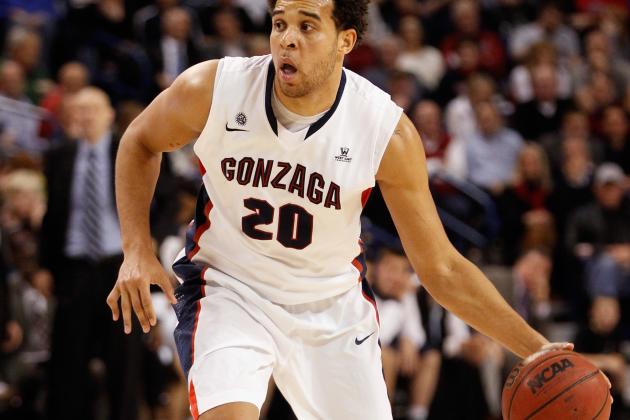 William Mancebo/Getty Images

Results: Win vs. Pepperdine, 82-56; Win vs. Loyola Marymount, 74-55
Gonzaga is going to be an interesting case for the selection committee, as it is every year.
Once again, the Bulldogs are dominating a weak conference, which tells us little about how good they are.
The difference this season is that they put together a very impressive non-conference schedule. This includes a narrow loss to Butler and a 5-0 record against Big 12 teams.
A road matchup against Saint Mary's will make things interesting this week as well.
Although Gonzaga does not often get very high seeds in the NCAA tournament, this season the squad deserves at least a No. 3 seed.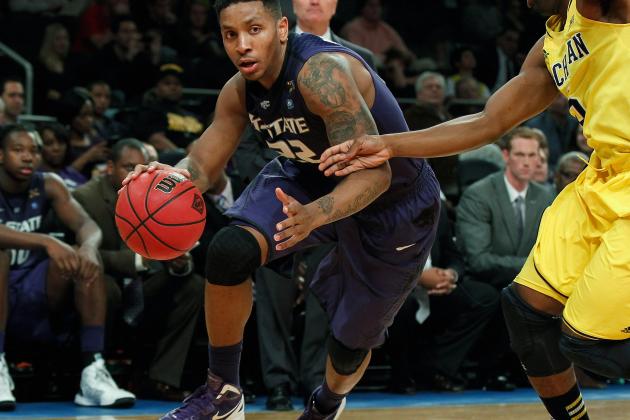 Mike Stobe/Getty Images

Results: Win at Texas Tech, 68-59; Win vs. Iowa State, 79-70
This week's wins were not all that impressive, but four straight wins has put Kansas State alone on top of the Big 12 standings.
Of course, the recent collapse and three-game losing streak by Kansas helped. It certainly will be the best chance for the Wildcats to go into Phog Allen Fieldhouse and get a win this week.
So far this year, Kansas State has done mostly what it was supposed to do. Losses to Michigan, Gonzaga and Kansas are nothing to be ashamed about, although the early victory over Florida is a big one.
If the Wildcats can get a win over Kansas on the road, it will make them locks for the NCAA tournament.
At that point, the team will only have to worry about seeding, where it could land as high as the No. 3 or No. 4 spot.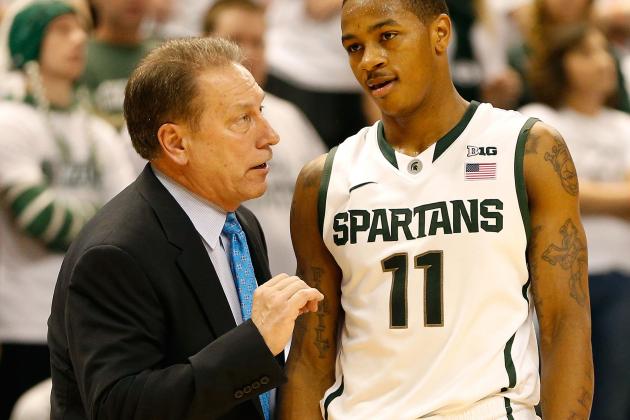 Gregory Shamus/Getty Images

Results: Win vs. No. 18 Minnesota, 61-50; Win at Purdue, 78-65
When are people going to learn that you can never count out a Tom Izzo team?
Michigan State has bounced around the Top 25 all season, but the team is in the midst of winning nine of 10 games in the toughest conference in the country.
This includes wins over Ohio State, Minnesota and a road win over Wisconsin. You can ask Michigan fans how tough it is to win in Madison.
Of course, the schedule only seems to get tougher. The Spartans still have two games remaining against Michigan, plus battles with Indiana, Ohio State and yet another against Wisconsin.
None of those will be easy.
With a 20-4 record and some impressive wins, Michigan State has a chance to be a No. 1 seed in the tournament. However, it would not be surprising to see the Spartans drop to as low as a No. 5 or No. 6 seed if they start losing these tough games.
Andy Lyons/Getty Images

Results: Win vs. South Carolina, 77-55; Win vs. Auburn, 72-62
Everyone assumed that Kentucky would be good once again this season. John Calipari put together a great recruiting class full of players that will almost certainly be taken in the first round of the 2013 NBA draft.
However, this squad took a little longer to reach its potential than Kentucky teams of the past.
That time has come, though, and the Wildcats are once again among the best in the country. They have won five in a row against the weak SEC and are now second in the conference standings.
Kentucky travels to Florida this week—a team that was just exposed by Arkansas. A win over the Gators would make the Wildcats a lock for the postseason—something that seemed unlikely earlier in the year.
With this much talent on the roster, this is a squad that no one will want to face in the NCAA tournament.
For the best college basketball analysis around, follow me on Twitter.