Highlighting Draft Tendencies for Every NFL Team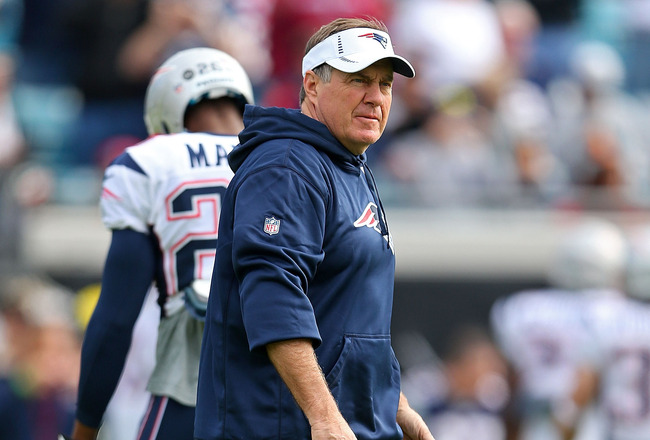 Mike Ehrmann/Getty Images
The draft tendency of a franchise depends on the guys making the decisions. Each franchise has a different way it delegates responsibilities. There's ownership-led groups like the Dallas Cowboys, teams that allow the general manager to make the decisions like with the Oakland Raiders and others that give the coach a ton of power like the Kansas City Chiefs.
This article breaks down the decision makers for each team, and gives a recent look at their draft strategies. For the first-time decision makers, I looked through their history and tried to pin-point their most influential mentor.
Dallas Cowboys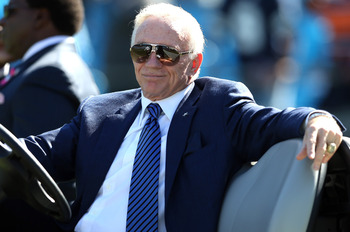 Streeter Lecka/Getty Images
Decision Makers: Jerry Jones and Stephen Jones
The Dallas Cowboys' draft strategy tends to focus on adding flashy names. Jerry Jones employs a very aggressive attack, and isn't afraid to move up the draft board. An example of this happened in the past draft when the Cowboys moved up to land Morris Claiborne.
Jones also isn't afraid to take a risk on a player with red flags. This allowed the team to add a highly talented player in Dez Bryant late in the first round. Bryant has caused plenty of headaches, but it's hard to overlook his production.
The Cowboys have had major hits with players like Bryant, Tyron Smith, DeMarco Murray and Sean Lee. However, there have been misses like Felix Jones and Bobby Carpenter.
The one thing you can count on, is that Jones will do whatever it takes to land the player he feels will best help his team. This tactic can someone times result in a mistake, but overall it has produced several key pieces.
New York Giants
Jim McIsaac/Getty Images
Decision Makers: Jerry Reese and Steve Tisch
The New York Giants have followed the best-player-available strategy since Jerry Reese took over as general manager. This is supported by the fact New York has selected three defensive backs (Prince Amukamara, Kenny Phillips and Aaron Ross) since 2007, and added Jason Pierre-Paul to a roster featuring Justin Tuck and Osi Umenyiora.
New York has seen some mixed results from this strategy. Players like Pierre-Paul and Hakeem Nicks are building blocks for the future. However, the Giants head into this offseason needing help in the secondary despite placing a lot of focus on that position.
This might be more of an evaluation problem than a strategy issue.
Philadelphia Eagles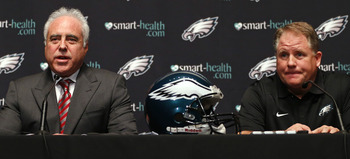 Rich Schultz/Getty Images
Decision Makers: Howie Roseman, Chip Kelly and Jeff Lurie
We really don't have much of a baseline for what the Philadelphia Eagles' strategy will be with Chip Kelly in place. The Eagles didn't bring Kelly on board to completely box him out of the decision making process. In fact, there's reports that Kelly has a lot of influence on how the roster will look.
It's safe to assume that Kelly will look to add speed to his roster. The offense he ran at Oregon was successful because of tempo and speed.
Just because Kelly's background revolves around the offensive side of the ball, it doesn't mean Philadelphia will ignore the defense. Kelly has a bright football mind, and knows that a capable defense is important to a team's success.
Washington Redskins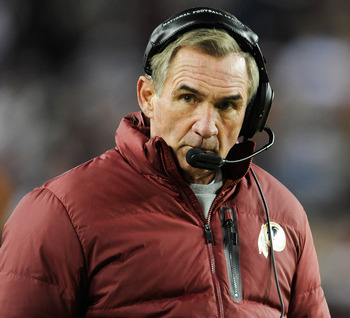 Patrick McDermott/Getty Images
Decision Makers: Mike Shanahan, Bruce Allen and Daniel Snyder
The Washington Redskins' most recent drafts focused on filling a need. Their decision to move up and get Robert Griffin III shows that this team also isn't afraid of being aggressive. That trade really limits the draft assets the Redskins have in the near future.
However, that won't change their overall draft strategy. They'll look to bring players in who fit the team's most pressing need. The only possible change could come as a result of Griffin's presence. He's the face of that franchise, and the Redskins must do everything possible to make sure he succeeds.
Buffalo Bills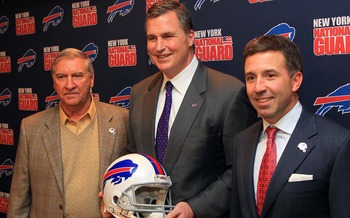 Kevin Hoffman-USA TODAY Sports
Decision Makers: Russ Brandon and Buddy Nix
Since Buddy Nix came on board, the Buffalo Bills have had a nice balance between adding the best-player-available and targeting needs. They've also put an emphasis on players with a proven track record, and don't have any obvious character red flags.
In fact, their last three first-round picks were all players with a reputation of good leadership abilities.
Buffalo's strategy has proven to be very consistent from top to bottom. They targeted the same type of players in the sixth round as they did in the first. Looking at the past three drafts, it's easy to see why most feel the Bills are a team on the rise.
Miami Dolphins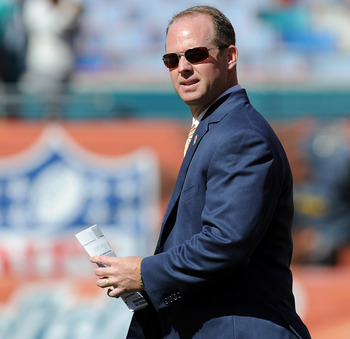 Steve Mitchell-USA TODAY Sports
Decision Makers: Jeff Ireland, Stephen Ross and Joe Philbin
There isn't really any rhyme or reason to Jeff Ireland's draft strategy. His drafts consist of picks based on need, and risky selections like Pat White. Ireland's draft history includes failures like Vontae Davis, Pat White, Koa Misi and Daniel Thomas.
These were all early draft picks that failed to live up to expectations.
However, it looks like there might be a shift in the way the Dolphins approach the draft. This past year, Miami made several picks that suggest Joe Philbin has strong influence on the players added to the roster.
In fact, this is kind of a trend that Ireland has shown. The best example is the White selection, which came while Tony Sparano's wildcat offense was taking the NFL by storm.
The difference is that Philbin's creativeness as an offensive coach gives him more creditability. Ireland may have bought himself more time by listening to Philbin and selecting Ryan Tannehill.
New England Patriots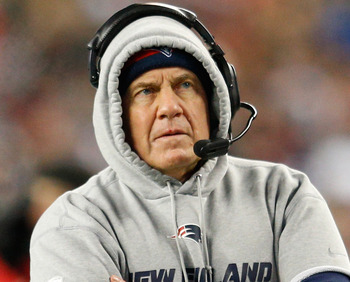 Jim Rogash/Getty Images
Decision Makers: Bill Belichick and Floyd Reese
There's no question that Bill Belichick runs the show with the New England Patriots. Belichick prefers to stockpile picks and bring in a host of players. He has shown the willingness to trade multiple picks, even if the return is a pick in the next year's draft.
This strategy has made the Patriots one of the more active teams on draft day. However, it also has made it tough for them to add elite talent. This might be the reason we saw a shift in New England's approach this past year.
Instead of moving down the draft, Belichick traded up to bring in a potential difference maker in Chandler Jones.
Despite last year's change, don't expect Belichick to make habit of moving up the draft. He'll continue to look to take advantage of other team's desperation by parlaying second-round picks into future first-rounders.
New York Jets
nydailynews.com
Decision Makers: John Idzik, Woody Johnson and Rex Ryan
This is John Idzik's first stint as a general manager, so it's difficult to tell exactly how he'll run his draft. However, his experience with the Seattle Seahawks is a good indication on how he might look to improve the New York Jets.
Seattle's recent drafts have really went against the grain. Their past two drafts featured first-round picks that surprised many experts. Both Bruce Irvin and James Carpenter were considered major reaches in the first round.
However, the Seahawks continued to add players that fit their team. This is how they ended up with Russell Wilson in the third round.
While Idzik is unlikely to completely follow the Seahawks' strategy, it's safe to assume he won't be afraid to reach on a player if he believes in him.
Arizona Cardinals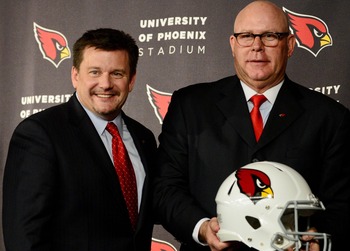 Matt Kartozian-USA TODAY Sports
Decision Makers: Steve Keim, Jason Licht and Bruce Arians
Steve Keim was promoted to the general manager spot this offseason. His background features several years of experience as a scout. This likely means he'll play a major role in the evaluation process. However, look for new head coach Bruce Arians to also have a lot of say.
Arians showed throughout the course of his career that he knows how to develop quarterbacks. The fact that the Arizona Cardinals have a major need at that position means Arians will have a ton of say on whether or not Arizona selects a quarterback in the upcoming draft.
Despite Keim's history with the team, look for the Cardinals' draft process to have a different approach from previous seasons. Keim likely had to sell himself to the owners, and suggesting using the same strategy has his predecessor wouldn't go over well.
San Francisco 49ers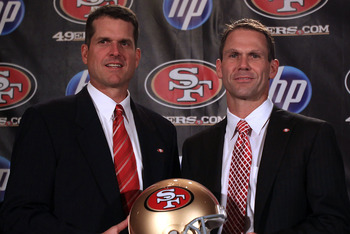 Ezra Shaw/Getty Images
Decision Makers: Trent Baalke, Jim Harbaugh and Jed York
Trent Baalke and Jim Harbaugh work closely together to put together the San Francisco 49ers' roster. Both have a good eye for talent, which has paid dividends in the draft process. The 49ers have five players making a major contribution from the duo's first draft in 2011.
Last year, the 49ers added a few pieces for the future and made several moves that set them up to make big splash in the 2013 draft.
Despite the apparent team work between Baalke and Harbaugh, it's hard to imagine Harbaugh not having final say. His aggressive and domineering attitude means he typically gets his way. I'm sure this played a factor in the 49ers' decision to trade up to land Colin Kaepernick.
Moving forward, if there's a player Harbaugh covets he'll likely end up on the roster.
Seattle Seahawks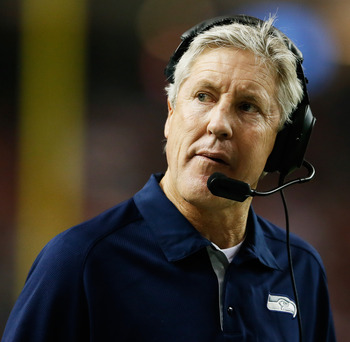 Kevin C. Cox/Getty Images
Decision Makers: John Schneider and Pete Carroll
Pete Carroll and John Schneider enter the draft targeting players who fit their system. They rely heavily on their own evaluations and potential fit of each player. This has resulted in some surprise choices such as Bruce Irvin, Russell Wilson and James Carpenter.
The Seattle Seahawks' approach to the draft really differs from the rest of the league. They don't seem to worry about value, as they just do what they can to add the players at the top of their board. Other teams are worried about making sure their pick represents good value.
This strategy has both resulted in success and failure. Carpenter's inability to perform at a high level is the best example of a mistake. Seattle saw him as the long-term solution at right tackle, but now he's going to have a hard time earning playing time at guard.
St. Louis Rams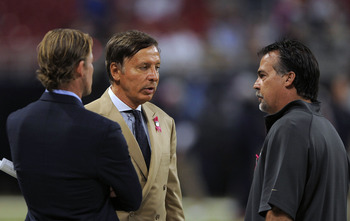 Jeff Curry-USA TODAY Sports
Decision Makers: Les Snead and Jeff Fisher
The St. Louis Rams gave Jeff Fisher a lot of power when they decided to bring him in as the head coach. His history of success is what made this an easy decision for the Rams. In the first season with the team, Fisher and general manager Les Snead made a major impact.
They were able to add high impact players like Michael Brockers and Janoris Jenkins. Future building blocks like Brian Quick, Isaiah Pead, Chris Givens, Daryl Richardson and Trumaine Johnson were also added to the mix.
This list of players shows that Fisher and Snead aren't afraid to take some risks. There was little doubt that Jenkins had the talent to succeed in the NFL. However, his off-the-field issues provided plenty of question marks. Jenkins thrived as a rookie because Fisher created a favorable environment that revolved around accountability and discipline.
Remember, Fisher was also the coach in place when the Tennessee Titans selected Pacman Jones.
The Brockers pick also had some risk, as his college production didn't show a player ready to make an immediate impact. However, the coaching staff did their job and helped Brockers make a quick transition.
It's also impossible to talk about the Rams' draft without mentioning the fact that they passed on the opportunity to land Robert Griffin III. The team's belief in Sam Bradford allowed the Rams to acquire a large package from the Washington Redskins.
This was a major risk, as it looks like Griffin will be a major difference maker. St. Louis needs to make sure they maximize the value of those picks. Otherwise, Fisher and Snead will be criticized for years to come.
Denver Broncos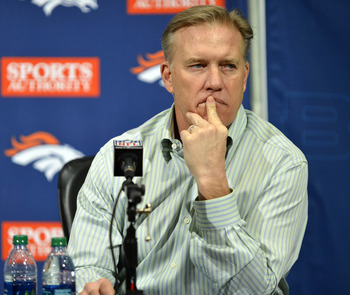 Ron Chenoy-USA TODAY Sports
Decision Makers: John Elway, John Fox and Pat Bowlen
John Elway's legacy as the Denver Broncos' Executive vice president of football operations is directly tied to the success of Peyton Manning. By adding Manning to the mix, Elway gave the team stability at the quarterback position, as well as flexibility in the draft.
Manning's ability to make those around him better means the Broncos don't need to focus draft assets on adding offensive playmakers. As they did last season, Denver can look to add the best player available or orchestrate trades that added more assets.
Elway's first two drafts with the team also showed a willingness to think outside the box. His decision to select Von Miller with the second pick in the 2011 draft has paid off. However, it was uncertain how he would fit in John Fox's 4-3 defense.
Thinking outside the box allowed the Broncos to bring Miller into the mix, and thus adding one of the game's premier pass-rushers.
Kansas City Chiefs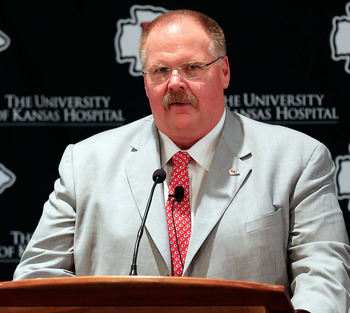 Jamie Squire/Getty Images
Decision Makers: Andy Reid and John Dorsey
Andy Reid enjoyed most of his success when he had Donovan McNabb under center. His decision to select McNabb wasn't originally met with a lot positivity, as most felt that Ricky Williams was the better selection.
However, finding that franchise quarterback set the Philadelphia Eagles up for sustained success. His win total only started to decline when he decided to move on from McNabb.
This history shows that Reid has experience fielding a team with both successful and inconsistent quarterbacks. He absolutely knows the importance of having talent and stability at this position. There's no way he's looking for another Kevin Kolb/Michael Vick situation.
John Dorsey's presence in the front office also pushes the cards in the direction of the Chiefs adding a quarterback. Dorsey has been a part of the Green Bay Packers' organization that is used to top-notch quarterbacks like Brett Favre and Aaron Rodgers.
The Kansas City Chiefs will add a quarterback early in the upcoming draft. However, Reid will also make a point to ensure the offensive line is in order. His history also shows a willingness to invest high picks on players all across the offensive line.
Still, the importance of the quarterback position and the experience of those making the decision speaks volumes. Don't be surprised if the Chiefs use the No. 1 overall pick to land their quarterback of the future.
Oakland Raiders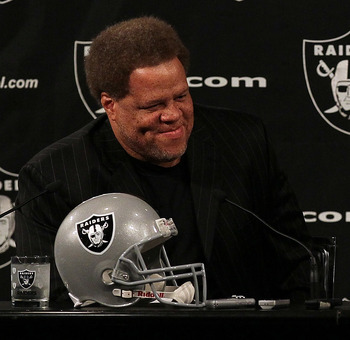 Justin Sullivan/Getty Images
Decision Makers: Reggie McKenzie, Mark Davis and Amy Trask
Because the Oakland Raiders didn't have a pick before the third round last year, it's tough to really understand Reggie McKenzie's draft strategy. The only way to gain any insight is to look back through his previous stops.
His long history working within the Green Bay Packers' organization should shed light on McKenzie's thought process. During his time with the franchise, he had the privilege of seeing both Brett Favre and Aaron Rodgers play quarterback.
It's likely that this experience drives home the point that a team needs a top-notch quarterback to find consistent success. The Packers have also done a lot over the years to ensure their quarterbacks had the surrounding talent needed to succeed.
Despite McKenzie's background as a defensive player, look for the Raiders to focus most of their assets on building a talented offense.
San Diego Chargers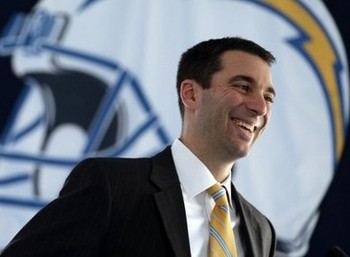 examiner.com
Decision Makers: Tom Telesco and Dean Spanos
Tom Telesco has years of experience working with a successful franchise and under a top-notch general manager in Bill Polian. His time with the Indianapolis Colts has prepared him to meet the challenges he faces with the San Diego Chargers.
With this being Telesco's first experience running his own draft, it's really tough to tell what type of strategy he'll employ. However, there's little doubt that he learned a lot from Polian.
Polian's career can be summed up by his ability to land Peyton Manning. After getting Manning in place, he spent the rest of his time working to put the right pieces around his franchise quarterback.
Telesco finds himself in a similar situation, as the Chargers already have a franchise quarterback in Philip Rivers. San Diego's next few drafts should feature a lot of players who have the potential to help Rivers succeed.
Chicago Bears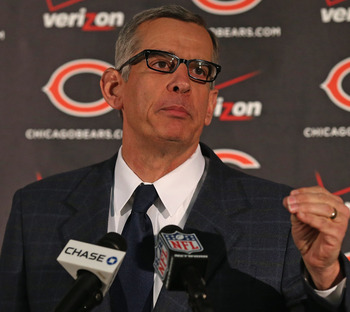 Jonathan Daniel/Getty Images
Decision Makers: Phil Emery and George McCaskey
Phil Emery entered a difficult situation last year when he took over as general manager of the Chicago Bears. He was told that Lovie Smith must remain in place. This caused problems because of Smith's strong relationship with the previous GM, Jerry Angelo, and his long history with the team.
Looking at Emery's first draft it's easy to see Smith's finger prints. This draft was defensive heavy, including an edge rusher like Shea McClellin in the first round. Smith always believed that his team would win because of the play of its defense.
With Smith now out of the picture, we'll get a clear view of how Emery wants to run this team. Because of the way he ran the head coaching search and his background as a scout, we can expect Emery to leave no stone unturned.
Detriot Lions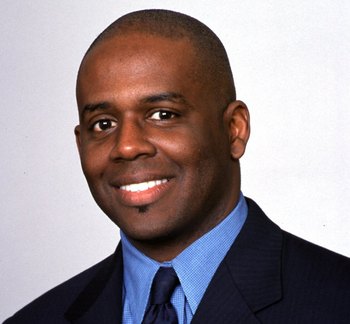 NFL Photos/Getty Images
Decision Makers: Martin Mayhew and Tom Lewand
Martin Mayhew is a devoted believer in the best-player-available strategy. This is why the Detroit Lions' past two first-round picks struggled to earn starting jobs in their first season. Detroit didn't necessarily need Nick Fairley and Riley Reiff, but Mayhew added them to the mix because they sat atop his draft board.
There's little reason to believe Mayhew will change his strategy. However, the Lions have some specific needs that must be addressed. It's hard to imagine Detroit passing up the opportunity to land a cornerback or pass-rusher early in this draft.
Green Bay Packers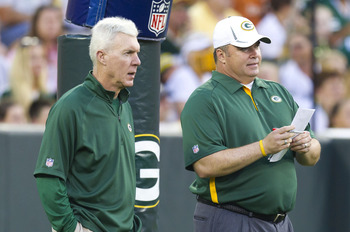 Jeff Hanisch-USA TODAY Sports
Decision Makers: Ted Thompson and Mike McCarthy
Ted Thompson and the Green Bay Packers have shown a tendency to run a needs-based draft. Their last five first-round picks have all directly filled an obvious need, including last year's selection of Nick Perry. Employing this type of strategy always appears more successful when the organization already has a franchise quarterback in place.
Green Bay knows that they remain a Super Bowl contender as long as Aaron Rodgers is under center. This is why plugging holes and filling needs is a wise course of action.
While the majority of the Packers' early picks focus on need, the rest of the draft is very much about value. This is how Green Bay was able to land an explosive playmaker like Randall Cobb.
Minnesota Vikings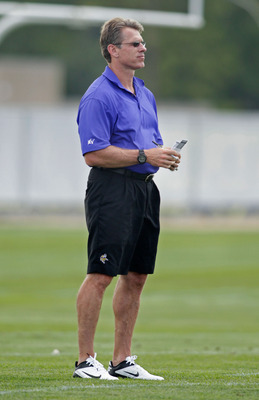 Bruce Kluckhohn-USA TODAY Sports
Decision Makers: Ziggy Wilf and Rick Spielman
Rick Spielman has been a part of the Minnesota Vikings' organization since 2006, and general manager since last season. During his time with the Vikings, the drafts have been focused on the needs of the football team.
Minnesota has even shown a willingness to reach on a player if it fills a specific need; see Christian Ponder.
Spielman also isn't afraid to be aggressive, as last year's move back into the first round to land Harrison Smith showed. Look for the Vikings to continue to employ this needs-based strategy. This is a team coming off a surprise playoff berth likely having the belief that, if they plug a few holes, they'll make another trip.
Balitmore Ravens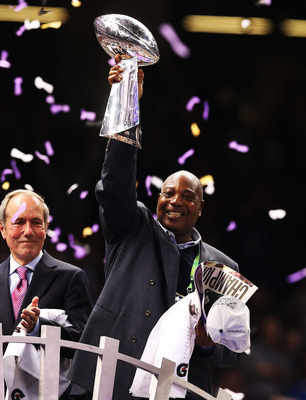 Christian Petersen/Getty Images
Decision Makers: Ozzie Newsome, Eric DeCosta and John Harbaugh
Ozzie Newsome has done a great job adding the talent needed to keep the Baltimore Ravens consistently in the playoff hunt. He has accomplished this feat by focusing a lot of his draft efforts on addressing specific needs.
The recent selections of Courtney Upshaw, Kelechi Osemele, Jimmy Smith and Torrey Smith all addressed specific team needs. Upshaw's selection is the most obvious, as Baltimore was dealing with the loss of Jarret Johnson and an injury to Terrell Suggs.
With the retirement of Ray Lewis and impending free agency of Dannell Ellerbe, look for Newsome to continue his trend and address the need at linebacker.
Cincinnati Bengals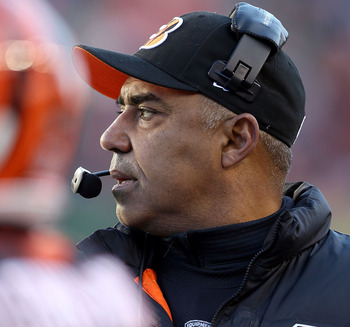 Andy Lyons/Getty Images
Decision Makers: Mike Brown and Marvin Lewis
Marvin Lewis has worked to earn the respect of owner Mike Brown, and that's why he has a major say in all the Cincinnati Bengals' personnel decisions. Lewis' ability as a coach and talent evaluator has helped the Bengals enjoy success through the draft.
Since he came on board, Cincinnati has only missed on a first-round pick because of injury problems (David Pollack and Keith Rivers). This shows Lewis' ability to get the most out of his players. It also has allowed the organization to employ a needs-based draft strategy.
Dating all the way back to the selection of Carson Palmer, Cincinnati has typically focused on adding players that meet the team's most glaring need.
Cleveland Browns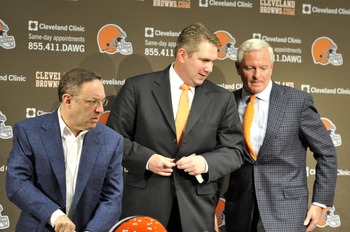 David Richard-USA TODAY Sports
Decision Makers: Joe Banner and Michael Lombardi
Joe Banner and Michael Lombardi will work closely together in order to rebuild the Cleveland Browns. The two previously worked together in the Philadelphia Eagles' organization. Lombardi spent the majority of his time with the Cleveland Browns and Oakland Raiders.
His tenure with the Raiders included consulting on the selections of JaMarcus Russell, Robert Gallery and Nnamdi Asomugha. It's important to not look too much into Lombardi's stint with Oakland, as it's well known that Al Davis did what he wanted.
Lombardi has spent most of his recent time working with the NFL Network. This makes it really tough to pin point how he'll run his upcoming draft. There's no doubt he learned some things since the last time he was in this position.
Pittsburgh Steelers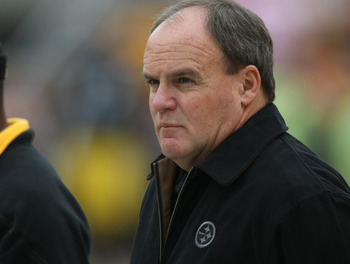 Jason Bridge-USA TODAY Sports
Decision Makers: Kevin Colbert, Omar Khan, Mike Tomlin and Art Rooney II
Stability within the Pittsburgh Steelers' organization plays an important role in the team's sustained success. General manager Kevin Colbert has been in place since the 2000 season, and has seen his team win two Super Bowls in that time frame.
Colbert has overseen the selections of Casey Hampton, Larry Foote, Troy Polamalu, Ben Roethlisberger and LaMarr Woodley. These players all played an important role in the team's success over the past decade.
Most of Colbert's early-round selections address a need the Steelers had entering the offseason. This past year's draft is a great example of that, as Pittsburgh's first two picks were made to fix a struggling offensive line.
Atlanta Falcons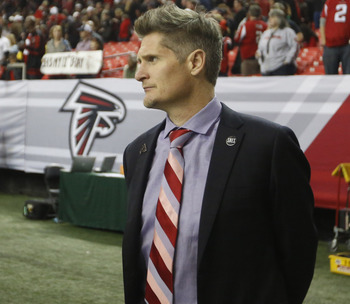 Josh D. Weiss-USA TODAY Sports
Decision Makers: Thomas Dimitroff, Rich McKay and Mike Smith
Thomas Dimitroff is a man who knows what he wants, and isn't afraid to make an aggressive move to get it. His aggressiveness and ability to evaluate talent is the main reason why the Atlanta Falcons have consistently been in Super Bowl contention.
The majority of Dimitroff's drafts focus on filling needs, but he's different than most general managers in that he'll trade future assets to ensure he lands an impact player. This is best illustrated by his trade up the draft to add Julio Jones.
Because of growing expectations, Dimitroff's job is becoming more difficult. It's not enough for the Falcons to reach the playoffs they must find a way to take the next step to the Super Bowl. It's this type of pressure that sometimes forces decision makers to make bold moves.
Don't be surprised if Dimitroff pulls off another major trade during the upcoming draft.
Carolina Panthers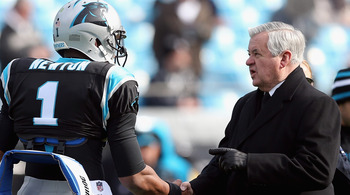 Streeter Lecka/Getty Images
Decision Makers: Jerry Richardson and Dave Gettleman
Jerry Richardson put a lot of faith in Ernie Accorsi's ability to evaluate talent, and not talent on the field. Richardson enlisted Accorsi to help him find the Carolina Panthers' next general manager. His recommendation of Dave Gettleman was a bit of a surprise.
Gettleman has a long history of evaluating players within the New York Giants' organization. His work in this area likely means that the Panthers will look to build through the draft. During his time with the Giants, New York focused mainly on adding the best player available.
It'll be interesting if Gettleman agrees with that approach.
The biggest problem he has to deal with is the team's current salary cap situation. Gettleman needs to properly handle the running back situation, Steve Smith's drop in production and Jon Beason's health. This won't be one of the easier jobs in the league.
New Orleans Saints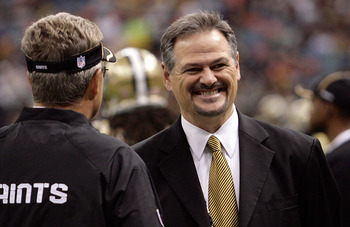 Matthew Sharpe/Getty Images
Decision Makers: Mickey Loomis and Sean Payton
Mickey Loomis and Sean Payton have a great working relationship. Their strengths matchup nicely, as Loomis is more of a cap guy and Payton has an eye for talent. Together these two have put together one of the most explosive offense's in the league.
While both realize the ongoing issues on defense, they also understand that this team is successful because of its offense. That's why they aren't afraid to make an aggressive move to add more pieces to that side of the ball (Mark Ingram).
The New Orleans Saints' defense took a lot of flax for the team's struggles this past season. However, issues along the offensive line also played a role. Drew Brees just didn't have the time he needed to consistently find open targets.
Tampa Bay Buccaneers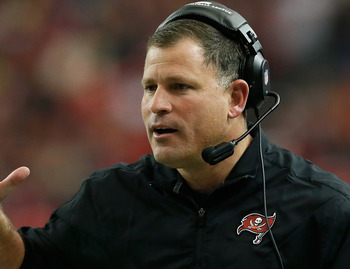 Kevin C. Cox/Getty Images
Decision Makers: Mark Dominik and Greg Schiano
Prying Greg Schiano away from Rutgers wasn't an easy task, and the move cost Mark Dominik some say in the way the roster is built. This is obvious by the way the Tampa Bay Buccaneers drafted last year. They focused on adding talent to the defense, and bolstering the ground game.
These are both principles Schiano believes are needed to develop a winning program. Schiano's influence on the draft only figures to grow.
Other than scheme fits, the other thing each of the Buccaneers' 2012 picks have in common is a strong work ethic. Schiano doesn't stand for players who are unwilling to work hard, this is why you saw the team cut ties with Kellen Winslow before the start of the season.
So, the Buccaneers are looking for hard-workers who like to play a physical brand of football.
Houston Texans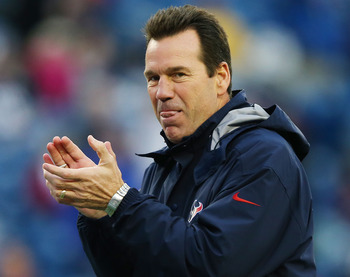 Elsa/Getty Images
Decision Makers: Rick Smith and Gary Kubiak
The Houston Texans have made most of their selections with the needs of the team in mind. This is a strategy typically utilized by a team that feels they're close to earning a Super Bowl berth. Houston remains in that position, so don't expect their strategy to change.
Up until the past two seasons, the Texans' defense was the main issue holding the team back. The hiring of Wade Phillips, and upgrade in talent, has changed that fact. This didn't happen by accident, as the Texans utilized a ton of draft picks to fix the defense.
Now that the defense is fixed, look for Rick Smith and Gary Kubiak to target offensive playmakers. This just so happens to be the team's most pressing need.
Indianapolis Colts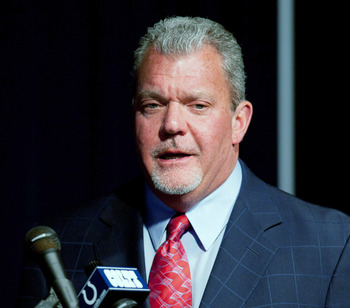 Joey Foley/Getty Images
Decision Makers: Jim Irsay and Ryan Grigson
Ryan Grigson had an easy decision to make with the first pick of his first draft as a general manager. However, the way he handled the rest of the draft showed that he had a plan in place and orchestrated it. The Indianapolis Colts appear to be a team focused on specific areas, and that's the direction they go in the draft.
After adding Andrew Luck, Grigson and company made a point to surround Luck with talented players. This resulted in strong rookie seasons by Luck, T.Y. Hilton, Dwayne Allen, Vick Ballard and Coby Fleener.
Grigson appears to have the most say on personnel decisions, but owner Jim Irsay is still very much involved in the process. It's hard to imagine him allowing his general manager to have final say on major roster decisions.
With that being said, there's no way anyone can compare Irsay to Jerry Jones.
Jacksonville Jaguars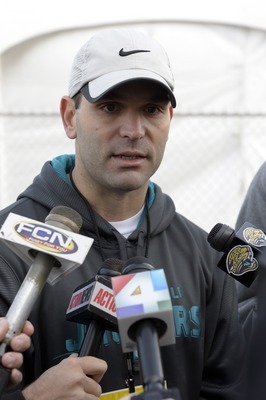 USA TODAY Sports
Decision Makers: David Caldwell and Shahid Khan
David Caldwell has worked closely with Thomas Dimitroff in building a consistent winner with the Atlanta Falcons. Shahid Khan is hoping that Caldwell can do the same for the struggling Jacksonville Jaguars. Look for Caldwell to employ an aggressive approach in order to rebuild this franchise.
Caldwell's experience comes as an evaluator, so it's safe to assume he'll be heavily involved in the scouting portion of the process. This could very well mean that he'll look to employ a best-player-available strategy.
It makes sense to say that those who know how to evaluate talent like to ensure they get the most value for their pick.
However, there just isn't enough evidence to know exactly how Caldwell will operate.
Tennessee Titans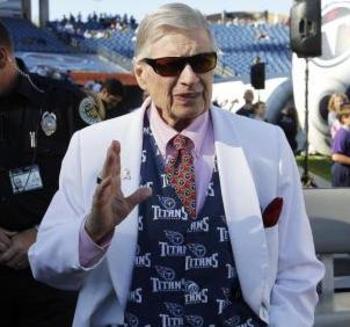 usatoday.com
Decision Makers: Ruston Webster, Lake Dawson and Bud Adams
Owner Bud Adams continues to play a major role in the way his franchise is run. However, Ruston Webster is responsible for putting together the roster. Webster is just in his second season as general manager, but has a ton of experience evaluating players.
His history suggests that Webster prefers to use a needs-based strategy. This past draft he addressed a need by adding Kendall Wright in the first round. His addition is seen as a major piece to Jake Locker's development.
Prior to arriving in Tennessee, Webster spent time with the Seattle Seahawks under Tim Ruskell. The Seahawks' drafts during that time period also point to a needs-based approach.
Keep Reading