WWE Elimination Chamber 2013: Lacking Likely Twists for Rock's WWE Title Reign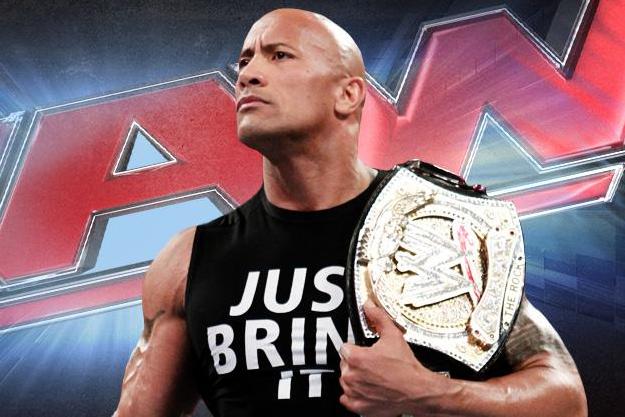 Photo obtained from wwe.com
Heading in to the annual Elimination Chamber event this Sunday, The Rock appears to be the overwhelming favorite to retain his WWE title against former champion, CM Punk.

The Royal Rumble pay-per-view is considered to have been largely predictable, certainly as far as the WWE title scene goes, with Cena winning the Rumble and The Rock claiming the company's top prize for the first time since 2002.
The main problem facing WWE fans now on the road to WrestleMania is the hard fact that events do not appear to become any less predictable; there appears to remain few plausible twists or alternatives to Rock vs. Cena II.
The following slides will consider the final possible twists that could occur in order to make WrestleMania season a touch less straightforward and foreseeable for the less than casual fan.
Begin Slideshow

»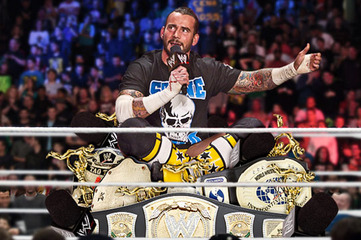 Photo obtained from cmpunk.com
Although in all likelihood The Rock will walk away from Elimination Chamber with the belt around his waist, there remains a chance that CM Punk could recapture the gold this coming Sunday.

Putting the title belt on "The Great One," as we all know, is excellent marketing by WWE; the mainstream attention that The Rock receives is far greater than any other Superstar, meaning that the company can expect to receive higher viewership and pay-per-view buyrates when "The People's Champion" dons its top prize.
Nevertheless, there is a small chance that WWE feels it has already achieved its goal in making The Rock its champion, drawing casual fans in to its product. By this token, CM Punk could regain the WWE championship at Elimination Chamber.
Ultimately, however, it has to be noted that the positives of having The Rock retain in New Orleans far outweigh the negatives.
For instance, why end a 400-plus-day title reign only to restart it from Day 1 less than a month later, especially when there was potential for a reign vs. streak match with The Undertaker?
Moreover, would WWE have The Rock lose at Elimination Chamber and WrestleMania? No.
Therefore, the likelihood of this potential twist happening, thus preventing a straight-up, predictable Cena/Rock II:

1.5/10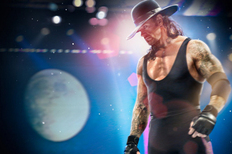 Photo obtained from fanpop.com
Although reports have surfaced about The Undertaker not being in good enough shape for WrestleMania via PWMania.com, some fans continue to remain skeptical about this news. However, if 'Taker's various injuries and ailments do keep him away from WrestleMania for the first time since 2000, it would appear that having Punk included in the WWE Championship bout would be the only big-time storyline possible at such short notice.
Not only would this freshen 'Mania up by avoiding a repeated main event, but it would create a greater sense of unpredictability and uncertainty as to who leaves the grandest stage of them all with the title.
Furthermore, a triple-threat bout may suit the part-time champion, especially given the concerns regarding his shape and ring-rust.
While this may be a more pleasing prospect than another singles match between "The Brahma Bull" and Cena, I think 'Taker will make WrestleMania, and will become involved with Punk shortly after Elimination Chamber.

Likelihood of triple-threat twist:
3/10
Photo obtained from huffingtonpost.com
That's right, I'm afraid.
There are not really any other logical or plausible twists that could alter the complexion of WrestleMania 29. Brock Lesnar is likely facing Triple H in a rematch, and there simply isn't an opportunity now for anybody else to become involved.

If The Rock defeats CM Punk clean on Sunday, and The Undertaker can go come 'Mania, we are guaranteed to see Rock/Cena Round 2.

There is nothing really that WWE can do to surprise fans that would be better for business than its current plan, which almost certainly sees John Cena walk out of WrestleMania with the gold around his waist.

Perhaps a heel turn for one of the two would provide fuel for the feud, but it will ultimately end in the same result.

At this point, fans should reach a point of acceptance: We've all been on this roller coaster before, but we can still enjoy the ride.