Several franchises will be doing themselves a great disservice if they do not make a deal before the Feb. 21 NBA trade deadline.
For different reasons, the following three teams have to shake up their rosters now and not wait until the offseason.
Utah Jazz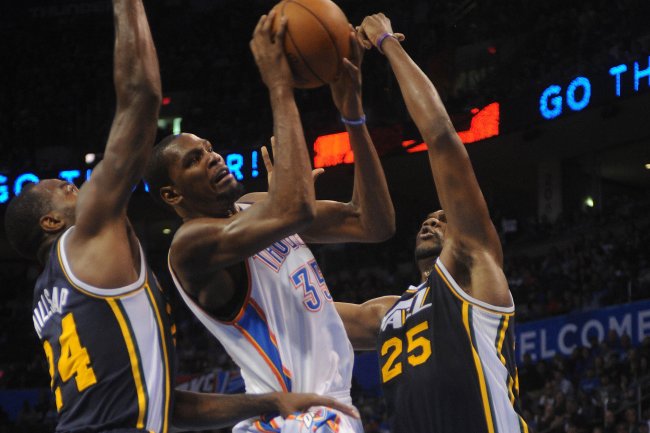 Mark D. Smith-USA TODAY Sports
The Jazz have the luxury of having two talented big men. They are also in the unsavory position of having both of the contracts on those two bigs expiring at season's end.
The Jazz are not going to bring back both Al Jefferson and Paul Millsap. They have too big of a need in the backcourt to be able to afford it.
So, the answer is simple: They trade one of them and gain a long-term asset for a player they would watch walk away for nothing.
At 28-24, Utah is currently in seventh place in the Western Conference. This team has every reason to believe they can make the playoffs but no reason to think they can succeed in them.
The Jazz need a better scoring threat on the perimeter, and they have a loaded frontcourt, with up-and-coming center Enes Kanter and power forward Derrick Favors deserving more time.
Trading Jefferson or Millsap before the deadline is a necessity.
Atlanta Hawks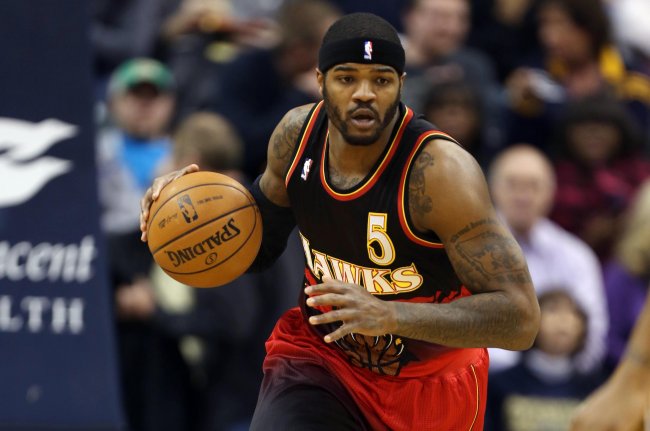 Brian Spurlock-USA TODAY Sports
Josh Smith has an
inflated sense
of his basketball worth. He is also a free agent at the end of the season.
The Hawks do not agree with Smith's assessment of his worth, and as TNT's David Aldridge reports, they have no qualms dealing him for the right offer.
For the Hawks, the right deal needs to be the best one. They will gain nothing but his salary coming off the books by holding onto him.
Smith, 27, is having a solid season. He is averaging 16.9 points, 8.5 rebounds, 4.0 assists, 2.2 blocks and 1.3 steals per game, and he is a big cog in Atlanta owning the Eastern Conference's sixth-best record.
With guard Lou Williams lost for the season with a torn ACL, however, Atlanta has no shot at making a deep run in the playoffs.
So, for the Hawks, it is time to build for the future and get whatever assets they can for Smith.
Dallas Mavericks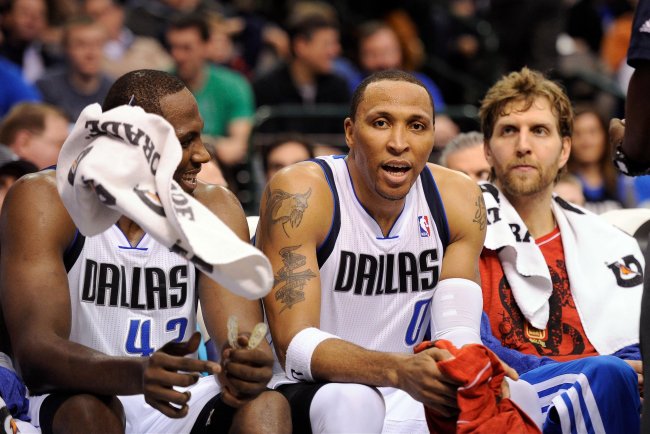 USA TODAY Sports
If the Mavericks don't make a trade,
Mark Cuban
may
spontaneously

combust
.
Since Cuban is signing everyone in the organization's checks, that gives a deal a solid chance of happening, and it is the right move.
Dallas has some aging talent that isn't doing the team much good.
Both Vince Carter and Shawn Marion can still play. They would be valuable bench pieces on a championship-contending team. The Mavericks are not championship contenders. At 22-28, the Mavericks sit in 11th place in the Western Conference.
The Mavericks aren't going to get a ransom for either Carter or Marion, but they could find a draft pick or a young, raw talent with potential while taking on an expiring contract to make the deal work.
The Mavericks need a new plan of action. The quicker they start it, the better.