Fake 'Help-Wanted' Craigslist Ads for Every NBA Team Heading into Trade Deadline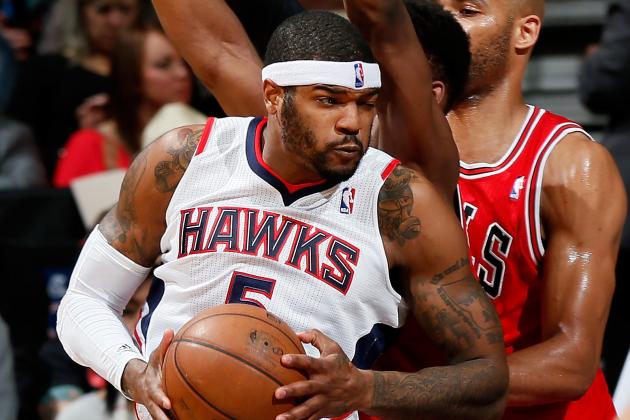 Kevin C. Cox/Getty Images

Since its inception in 1995, Craigslist has been a nationwide marketplace, a means of trading your vacuum for a custom gear shifter for your '89 Celica and a conduit for making "casual encounters" anonymously.
With the myriad uses Craigslist has, why shouldn't NBA coaches and front offices put it to good use? It sounds a little silly, but it seems that the bulk of NBA trades and transactions are leaked to the public prior to being consummated.
If this amusing method were ever attempted, and if GMs and coaches were brutally honest about what their teams actually needed, you'd see something along the lines of what the next 30 slides have in store.
Here are genuinely fake Craigslist ads for all 30 NBA teams.
Begin Slideshow

»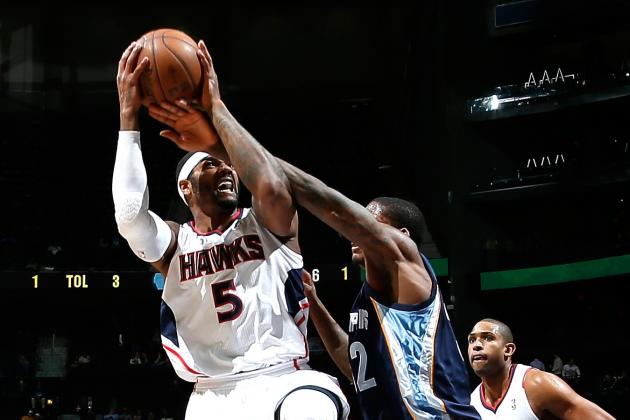 Kevin C. Cox/Getty Images

LOOKING FOR A NEW HOME FOR OUR POWER FORWARD
We're looking to find a new home for our power forward. His name is Josh and he's a great teammate and hard worker. He's just become too expensive and too much work. He would be great for a team with more time and money to train him. Ideal for a team with title aspirations!
Would accept draft picks and/or well-behaved young prospects in return.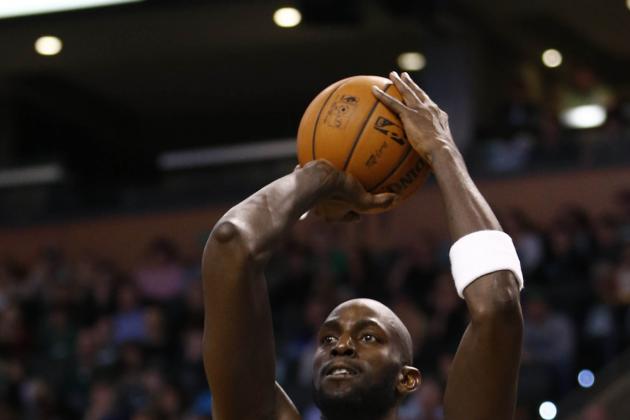 USA TODAY Sports

SEARCHING FOR THE FOUNTAIN OF YOUTH—HAVE YOU FOUND IT?
Team with numerous "mature" veterans seeks a youthful injection of energy. This can be in the form of a young player acquired via trade or whatever questionable "treatments" Kobe Bryant received in Germany.
In exchange, we have a wide variety of seasoned players available. They may have high miles, but they'll get you where you need to go!
USA TODAY Sports

DESPERATELY SEEKING A STAR, PLEASE HELP!
Look, let's cut to the chase. We're a team in our second year in the NBA cellar and we're going nowhere fast. Attendance is down and the buzz going around about our team is quieter than a bee with laryngitis.
Bottom line: We need a star, and we'll do anything to get it! Want a share in the team? Done. Exclusive access to Michael Jordan's guest house at all times? It's yours.
You know MJ, he always gets what he wants, and he wants a big name to make this godforsaken team marketable! Please help!!!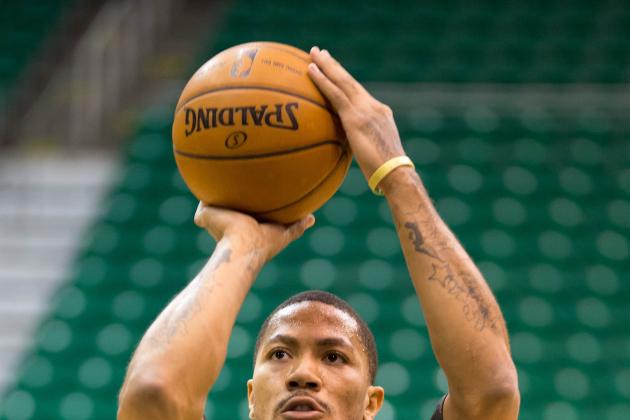 USA TODAY Sports

SEEKING EXPERIMENTAL MEDICAL PROCEDURES
We have a point guard in whom we've invested a lot of money and who is recovering from a torn ACL. He's a vital part of our team and frankly is the difference between another second-round exit and being contenders to represent the Eastern Conference in the NBA Finals.
We're looking for ways to reinforce our point guard's surgically repaired ACL to prevent re-injury. To be blunt, we don't care how much it costs or how experimental it is. We don't care if you propose growing an ACL from stem cells in a laboratory or giving him some crazy robotic leg. Just fix our point guard.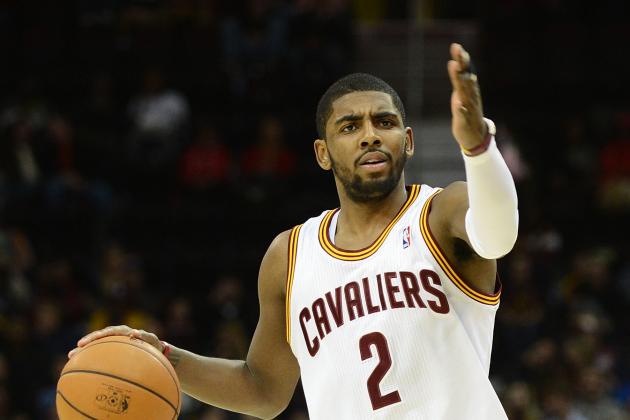 Eric P. Mull-USA TODAY Sports

LOOKING FOR A COMPANION FOR OUR POINT GUARD
Our point guard is a hard worker and is clearly a key to our future. He's greatly overachieving this year, even for a former first-overall draft pick. We're looking for someone to share the load with Kyrie to reduce the risk of Kyrie getting burned out having to do just about everything himself.
The ideal companion will be young, tall and cooperative, and won't mind being the proverbial second fiddle.
DeMarcus Cousins need not apply.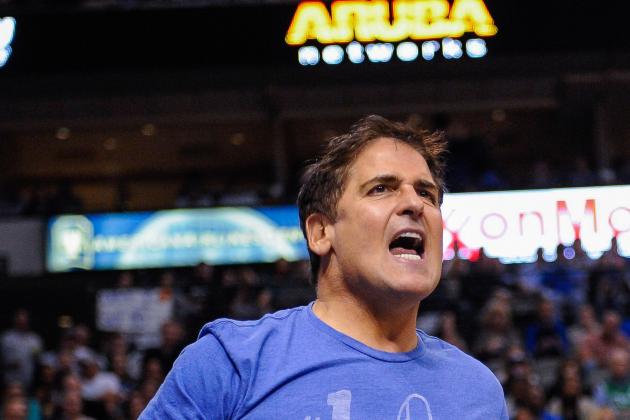 USA TODAY Sports

PLEASE HELP OUR OWNER FIND ANOTHER HOBBY
Look, we all like Mark Cuban and appreciate being employed (which is why this message is being posted anonymously).
We just need a break. Just for a season or two.
We can't take it anymore! The constant yelling at the refs, the public complaining about the refs, the constantly being all up in everyone's face about how great he is....it's just too much!
Can you help draw Mark's laser-like attention off the Mavericks for a while? I don't care how. Get him addicted to gambling. Introduce him to the seductive world of stamp collecting. Just do something so we can have a moment's peace!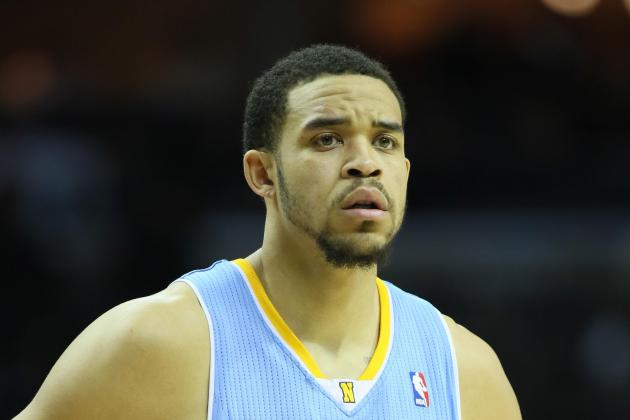 USA TODAY Sports

IN SEARCH OF ADVICE...AND SOME COMMON SENSE
Know how to fix this? Or this? How about this? Maybe this?
Or maybe the fact that YouTube is riddled with "JaVale McGee Dumb Plays" compilation videos illustrates the hopelessness of our situation.
Still, on the off-chance there's a miracle worker out there, we're posting this ad.
Anthony Gruppuso-USA TODAY Sports

TOP-NOTCH PR FIRM SOUGHT TO ENTICE PLAYERS TO STAY
To say Detroit is not at its best right now is like saying Bill Laimbeer wasn't the very nicest player in the NBA.
The city's on hard times, and frankly the team hasn't been relevant since 2004. We don't have much to offer.
What we do have is a talented big man by the name of Andre Drummond who has blossomed much more quickly than anticipated. We sure would like to hang on to him, but we can't have him seeing how much greener the grass is on the other side.
Your job? Sell Andre on Detroit. Run highlights of the "Bad Boy" Pistons on a loop 24/7. Make sure he knows how overrated Los Angeles and Miami are.
Oh, and make sure he doesn't read this.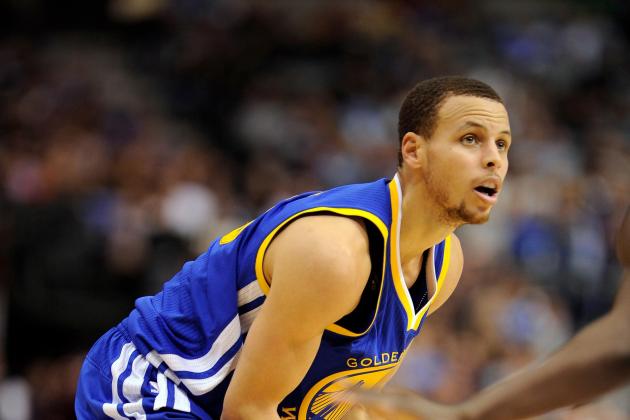 USA TODAY Sports

WANT TO BUY SOFT THINGS...LOTS AND LOTS OF SOFT THINGS
We need as many pillows, packing peanuts, bubble wrap and anything else we can use to protect our best player Stephen Curry.
You see, Steph is a pivotal part of our team, but he seems to have a milder version of that disease Samuel J. Jackson had in Unbreakable.
And whereas just sticking Steph into a giant bubble is not feasible, (we've looked into it, shooting the basketball while inside the bubble would be problematic) we have resigned ourselves to the fact that just wrapping Steph in various soft and fluffy items is our only course of action.
USA TODAY Sports

NEEDED: HYPNOTIST
We made a lucrative offer to Jeremy Lin after he had an amazing out-of-nowhere season in hopes it would be enough to lure him away from the New York Knicks.
Be careful what you wish for, right?
At this point, we're down to "try hypnosis" on our list of things to try to get Jeremy his groove back. Are you a good one? Know a good one? Give us a call!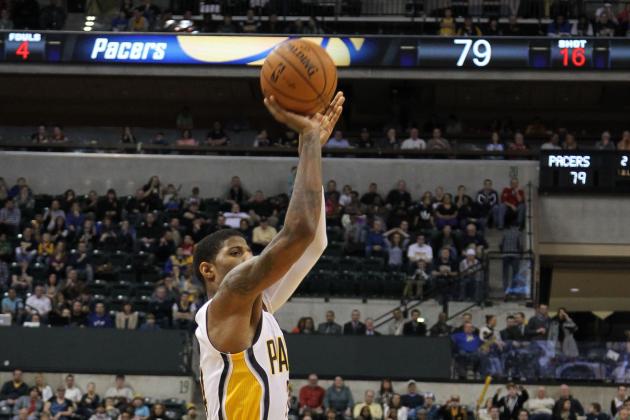 Brian Spurlock-USA TODAY Sports

ONE PIECE AWAY...CAN YOU HELP US?
Through shrewd salary cap maneuvers, a lot of luck and sheer force of will, we've put together an incredibly talented team without having the advantage of being located in a large market.
As this opportunity doesn't come around very often, we're ready to spin some of our young assets and draft picks into that final piece of the puzzle that will vault us to near-Heat levels.
We're ready to buy, folks. We're so close to the Heat we can smell Chris Bosh's own unique brand of sweat.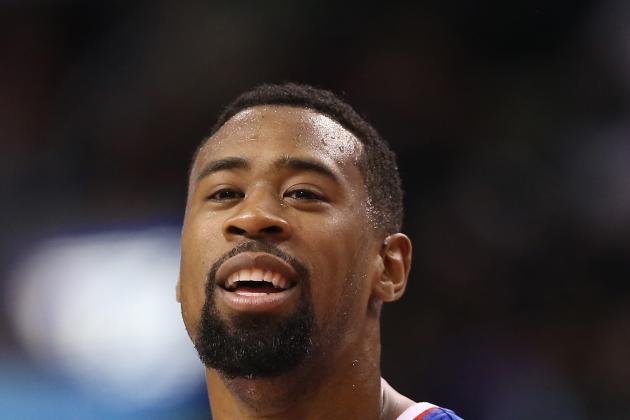 Tom Szczerbowski-USA TODAY Sports

FREE-THROW INSTRUCTOR NEEDED
You'd think if basketball were your full-time job, you wouldn't be terrible at any aspects of it.
Think again!
Our wonderfully athletic and defensive savant DeAndre Jordan couldn't make a free throw if the basket were the size of an Olympic-sized swimming pool. This guy has the shooting touch of a pre-menopausal rhinoceros.
Just get him to 50 percent and you'll be paid handsomely and thought of as a hero.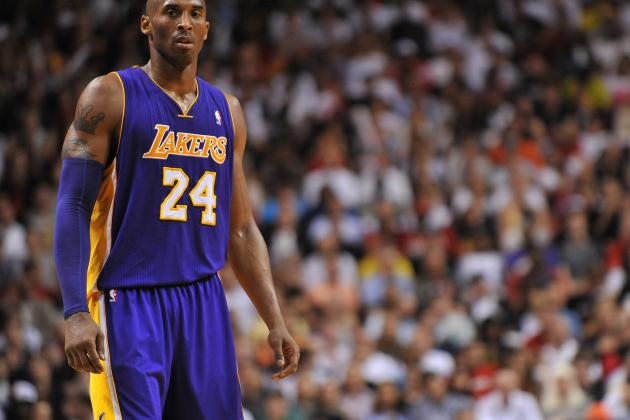 USA TODAY Sports

COUNSELOR NEEDED ASAP!
Do I really need to explain why we need help? Don't you watch TV? Or listen to the radio? Or visit sports websites? Or listen to NBA podcasts? Or consume any kind of media?
Then you can see that our team is an absolute train wreck internally. Everyone is fighting, I'm pretty sure no one likes anyone else and our coach—the third coach we've had this year, mind you—has about as much of a future here as the cast members of Jersey Shore.
I would ask for help fixing this, but where to begin? We can't blow up the team, or Kobe would make sure I ended up in a body bag somewhere in the desert outside of Barstow. We can't trade for anyone, because our one decent trade piece tore his plantar fascia. But hey, at least he had enough time in between having his feelings hurt to do something.
Please help. Bring alcohol.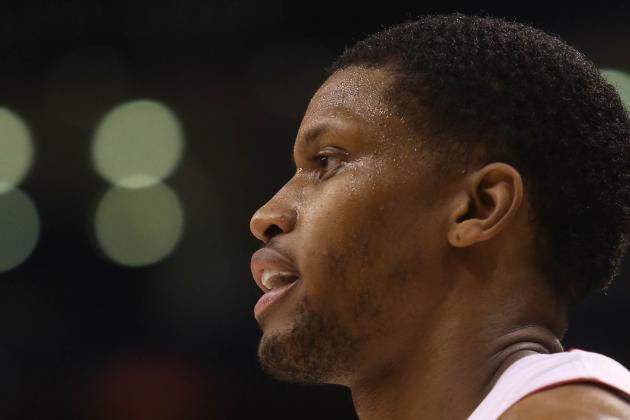 Tom Szczerbowski-USA TODAY Sports

ATTENTION SUPERNATURAL EXPERTS: EXORCISM ASSISTANCE REQUIRED
Ever since we made the fiscally responsible decision of trading Rudy Gay to the Toronto Raptors, the "ghost" of Rudy Gay has haunted us and wreaked havoc on our win-loss record.
This Hollinger stat guy we hired said it would be a good idea, and that numbers don't lie. Well, we're barely above .500 since Gay was dealt, and I don't care what the numbers say, we need to start winning.
If you've previously tried to work with DeMarcus Cousins, please don't reply to this ad.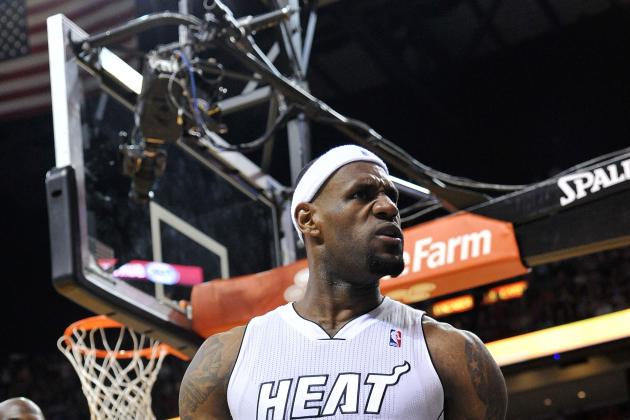 USA TODAY Sports

WANTED: NOTHING, ACTUALLY
Yeah, what the title said. We're good.
I mean, we have LeBron. Have you seen what he's been doing the past few weeks?
Now just think about the fact that he's probably not done improving yet.
Yep, we're good. Thanks, though!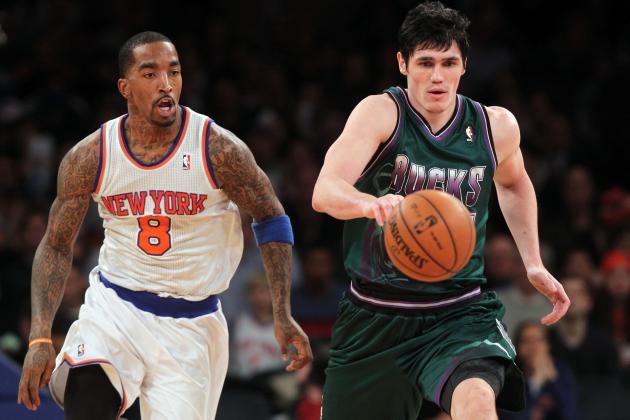 USA TODAY Sports

LOST: SHOTS FOR ERSAN ILYASOVA—HAVE YOU SEEN THEM?
It seem that our young, talented forward Ersan Ilyasova should be getting more shots than he does. Our talented backcourt of Monta Ellis and Brandon Jennings seem to get plenty of shots, but we just can't find any for Ilyasova!
Some say that there are no shots left over after Ellis and Jennings are done jacking up shots from every conceivable spot and angle on the floor, but I asked the guys about it, and they said that wasn't the case. Thus, I'm turning to Craigslist to help me find an alternate explanation.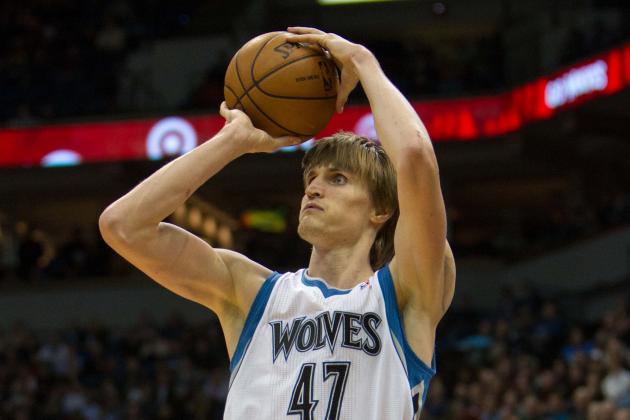 Brace Hemmelgarn-USA TODAY Sports

SEARCHING FOR ENTIRE HOSPITAL'S WORTH OF DOCTORS FOR HIRE
Our team has been decimated by injuries. So much so that we're looking to hire an entire hospital's worth of doctors and staff.
Seriously, have you seen this injury list? Chase Budinger, Kevin Love, Brandon Roy, Ricky Rubio (until a few games ago) and Andrei Kirilenko.
We're trying to figure out if there is a correlation between cold Minnesota weather and a higher proclivity of injuries, or if God just hates Minnesota.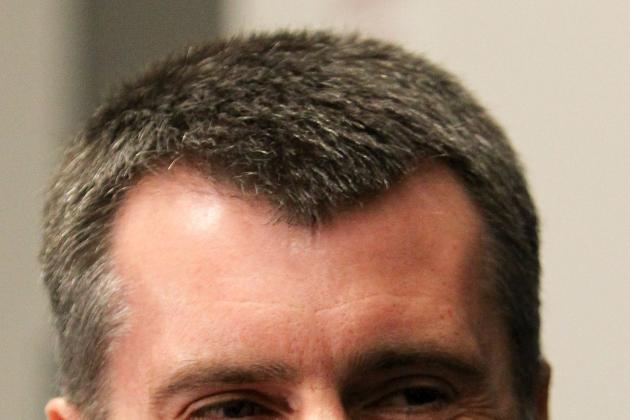 Debby Wong-USA TODAY Sports

WANTED: BILINGUAL FINANCIAL ADVISOR
It's great to have an owner who throws his money around as effortlessly as an Olympic powerlifter juggling nesting dolls, but we can't seem to explain to Mr. Prokhorov that he can't spend as much money as he wants.
Maybe he refuses to believe it, maybe there's a language barrier and maybe there's no sufficient translation for the terms "salary cap," "luxury tax," and "repeater tax" in Russian.
We'd like to cover all grounds and hire a financial advisor who's fluent in Russian to tell Mr. Prokhorov we can't go out and absorb every gargantuan contract out there.
Just make sure we're not anywhere in the state of New York when you tell him.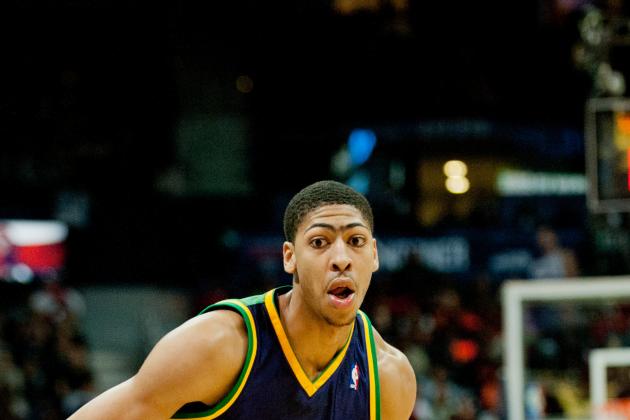 Kevin Liles-USA TODAY Sports

LOOKING FOR VOLUNTEERS TO BE PART OF THE PELICANS STREET TEAM
Hey you! Do you love the Hornets? Are you excited about our future? Can you help convince local residents that our new mascot, the pelican, is a fearsome bird of prey rather than the goofiest-looking bird this side of the flamingo?
If so, join the Pelicans Street Team! You'll get a free Pelicans t-shirt, six boxes of Pelicans flyers, an adult-size pelican costume and a free meet and greet with Perry the Pelican, the new team mascot!*
*Mascot name subject to change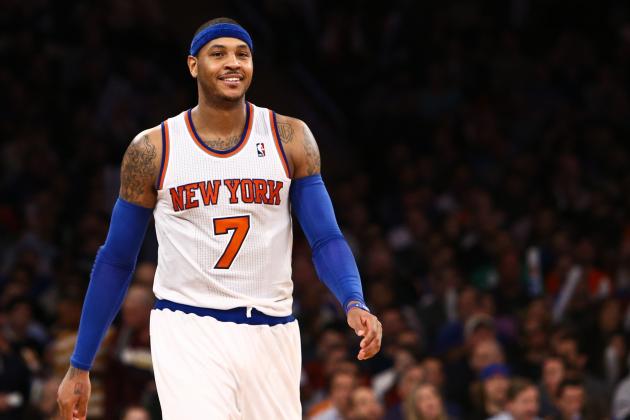 USA TODAY Sports

WANTED: DEDICATED CEREAL PURCHASER
We are seeking individuals who are willing to go every store in New York City and its surrounding areas, purchase every box of Honey Nut Cheerios you can find and destroy them all in any manner you see fit.
Carmelo Anthony is having a career year, so we can't risk anything damaging his fragile frame of mind, least of all a box of cereal with a dumb-looking bee on the front.
If your performance is sufficient, you will be considered for travel duty, where you will be responsible for ridding every store in the immediate vicinity of the arena and team hotel of the previously mentioned cereal.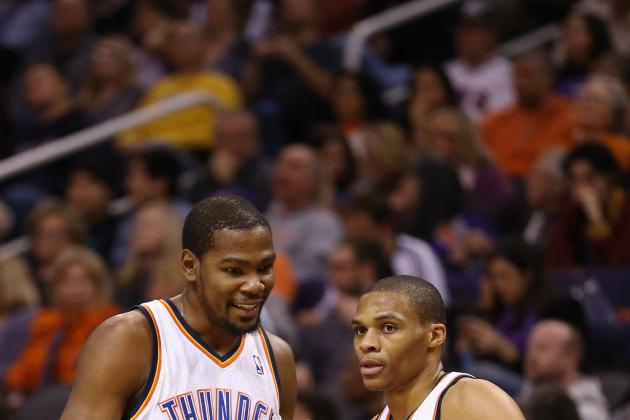 Mark J. Rebilas-USA TODAY Sports

SEARCHING FOR A LOBBYIST
Russell Westbrook is our starting point guard, one of the best in the league, in fact. He's a key component to our hopes of hoisting the O'Brien trophy at season's end.
Here's the problem: He's way too wound up. He just needs to calm down.
To remedy this, we need a lobbyist to persuade Oklahoma state legislators to make it legal for Westbrook to "calm down." You know, "mellow out," if you catch my drift.
Lobbyists from Denver or Seattle will be given preferential consideration.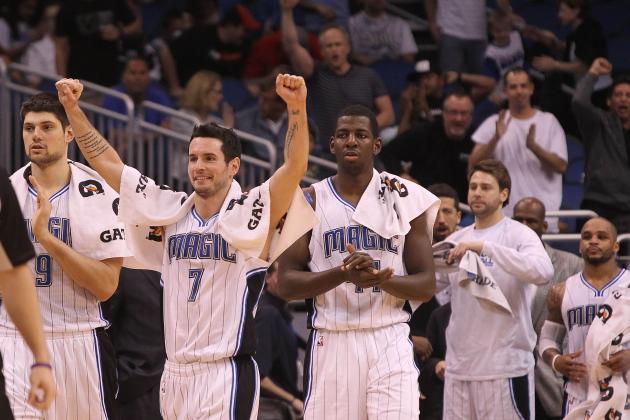 Kim Klement-USA TODAY Sports

WILL PAY TOP DOLLAR FOR LAKERS LOCKER ROOM AUDIO!
When you're a cellar-dwelling team and you have no big stars to speak of, bright spots are hard to come by.
If you're a Los Angeles Laker employee or member of the Los Angeles media, you have a very lucrative opportunity.
We're looking to purchase audio from the Laker locker room, preferably recorded after blowout losses. The more contentious the audio is, and the more our former-superstar-who-shall-remain-nameless is thrown under the bus, the more we will pay.
Your discreetly recorded fights will easily be the highlight of our season, and will be played at company Christmas parties for years to come.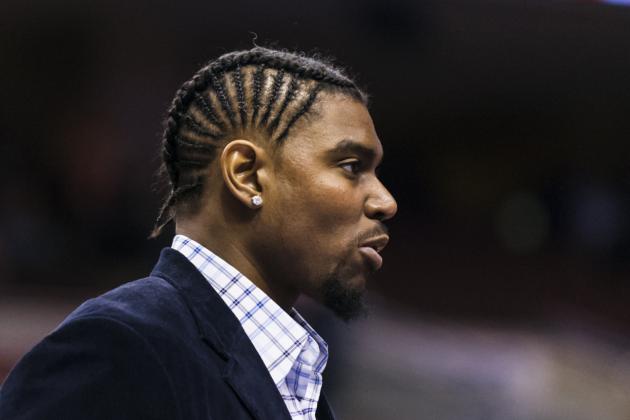 USA TODAY Sports

USA TODAY Sports

HORRIBLE TEAM INEXPLICABLY LOOKING FOR SUPERSTAR
We want a bona fide superstar on the Phoenix Suns and we're willing to pay middle-to-bottom dollar to get him!
So what if we're at least 3 years away from being competitive in the West? So what if we signed Michael Beasley to an ill-advised contract, which will certainly frighten away any reasonably competent big man?
Rebuilding shmebuilding!
Want Marcin Gortat? Yes, that Marcin Gortat! He's yours! And how about, oh I don't know, maybe someone named Jared Dudley?
That's right, we'll just let that sink in while you try to comprehend the king's ransom we're willing to give up.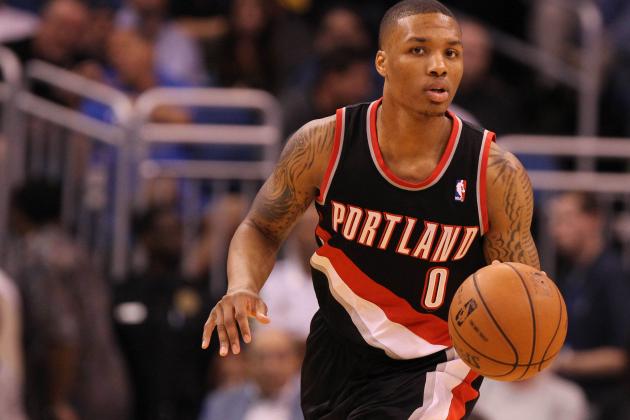 Kim Klement-USA TODAY Sports

SEEKING LAWYER TO CONTEST 2007 NBA DRAFT
We, the Portland Trail Blazers, are sick and tired of falling for the "can't-miss" big man of the draft. It's happened twice now, and has caused us to miss out on Michael Jordan and Kevin Durant.
We're looking for a lawyer willing to contest the 2007 NBA Draft and demand the NBA award us Kevin Durant.
We're looking for a particularly unscrupulous attorney willing exploit any legal loophole possible to make Durant a Trail Blazer. Say we meant to pick Durant but got mixed up or say we were blackmailed, we really don't care. Just help us exorcise the 2007 NBA Draft demons.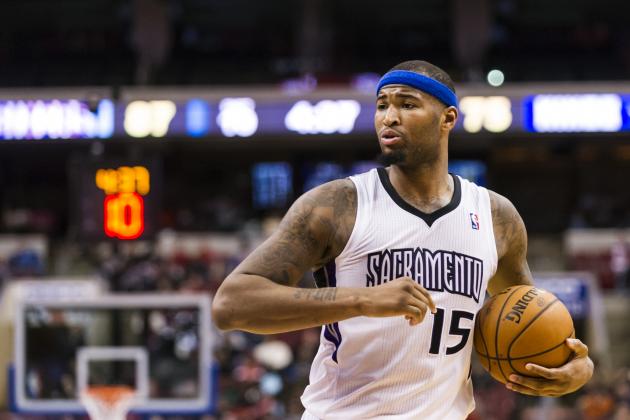 USA TODAY Sports

WE WANT BOOZE...LOTS AND LOTS OF BOOZE
We have a bunch of shoot-first players who share the ball like it's the last remaining dosage of antidote in a zombie apocalypse.
Our most talented player is such a headcase he makes Rasheed Wallace look like Fred Hoiberg.
All of this doesn't matter because our team is being sold and moved to Seattle.
Just send us some booze. The stronger the better.
Oh, and one bottle of ginger ale for Jimmer.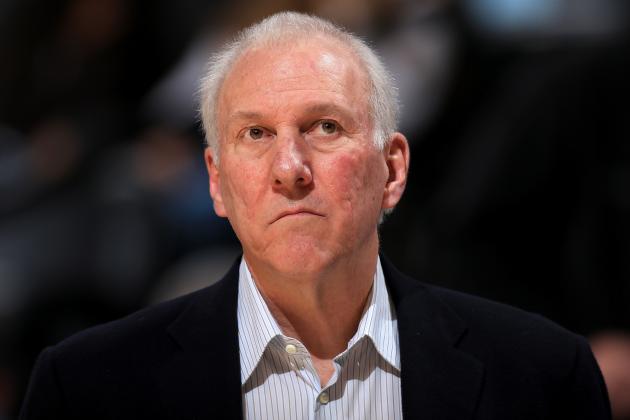 Doug Pensinger/Getty Images

LOOKING FOR A PROFESSIONAL-GRADE PRANKSTER
We have a grudge to settle with a certain commissioner of a certain sports league. Let's just call him DJS.
DJS seems to think he can fine us insane amounts of money for resting our older players when we see fit.
Thus, we're searching for someone who can fill up two large bags with excrement (preferably dog or cow), place them on DJS' porch, light them on fire and run like crazy.
If DJS has a problem with doing that to him figuratively, we'll just have to do it literally.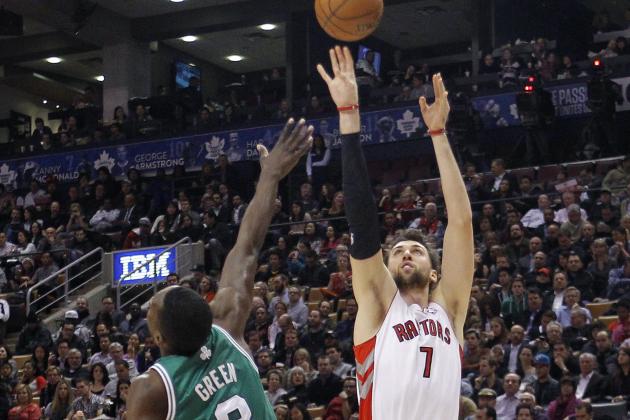 John E. Sokolowski-USA TODAY Sports

WE'RE HOOKED ON TRADES!
Trade us something, anything, please!
We just got our first taste this year of an NBA trade, and it's working out well! The rush of completing the trade and seeing our plan come to fruition has us completely hooked!
We have plenty to trade! Okay, primarily just a 6'10" forward who doesn't rebound or play defense, but I'm still sure someone out there could use him!
Besides being hooked, being traded is the only way we'll get anyone to come to Toronto. Landing a big-name free agent here is more of a pipe dream than Canadian dollars surpassing American dollars in value.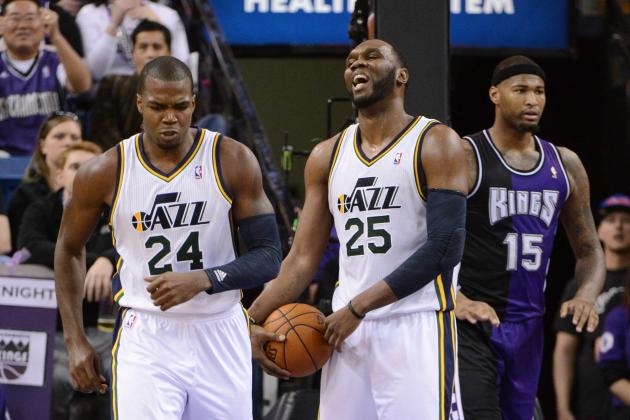 Kyle Terada-USA TODAY Sports

HELP US DECIDE!
We have a good old-fashioned logjam in our frontcourt. As two of our post players are young guys who have their best ball ahead of them, our only two solutions are to either trade Paul Millsap or trade Al Jefferson.
We should probably keep Jefferson, because he's been the more consistent player and has been our best and most consistent offensive option this year. Yeah, we'll trade Paul Millsap...
Then again, Paul has been here longer and is probably a better defender than Al. Plus, we love his high motor and his consistent improvement. Yeah, we'll keep Paul. Al's gone.
No, we'll trade Paul!
No, Al!
No, Paul!
HELP!!!!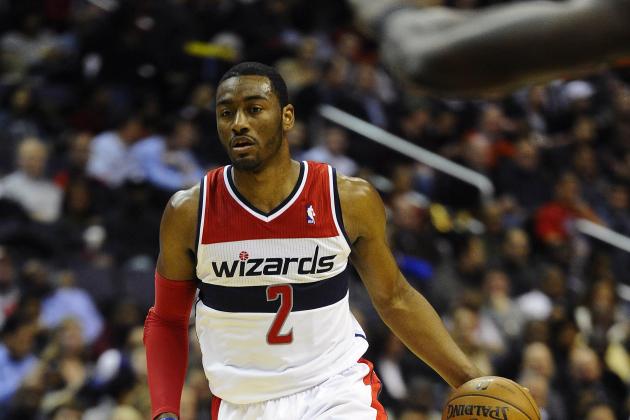 USA TODAY Sports

LOOKING FOR PSYCHOLOGIST TO HELP US THROUGH IDENTITY CRISIS
Are we a good team or a bad team? We used to be abysmal, then John Wall came back and now we're good.
We used to be considered sure-fire sellers at the trade deadline, now we have to consider being buyers.
Hell, even our uniforms are confused. Our team name is the Wizards, but everything about our uniforms absolutely screams "WASHINGTON BULLETS!"
Please help us figure out who we are.