Tennessee Titans: Potential Free Agent Targets for 2013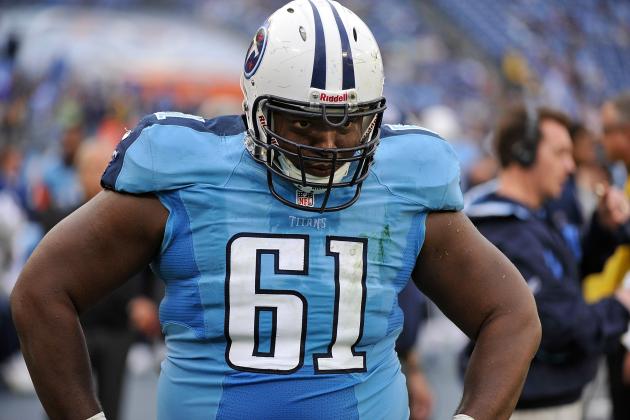 Frederick Breedon/Getty Images

The 2012 season was a bitter disappointment for the Tennessee Titans and head coach Mike Munchak after the team surprised many in 2011. A 6-10 season and a league-worst and franchise-record scoring defense now leave Munchak in a playoffs-or-bust scenario next season.
There has been an assortment of changes made to the coaching staff on offense, defense and special teams, all in the hope of getting things turned around in a hurry.
The Titans are a team filled with promise and possibilities, but they continue to find their individual and collective potential to be unattainable. Jake Locker showed promise early in the year, but he struggled mightily toward the end.
Chris Johnson is still yet to show the talent that he put on display in 2009, and let's not even get started with Kenny Britt. Those are just the marquee names on the team, there's plenty more on defense. I'm talking about you, Michael Griffin.
What the team needs is more players who can elevate the play of those around them or simply help to cover their mistakes. The biggest areas of need heading into free agency are: safety, guard, defensive end and middle linebacker.
Let's take a look at who the Titans could target at those positions and more when free agency rolls around.
Begin Slideshow

»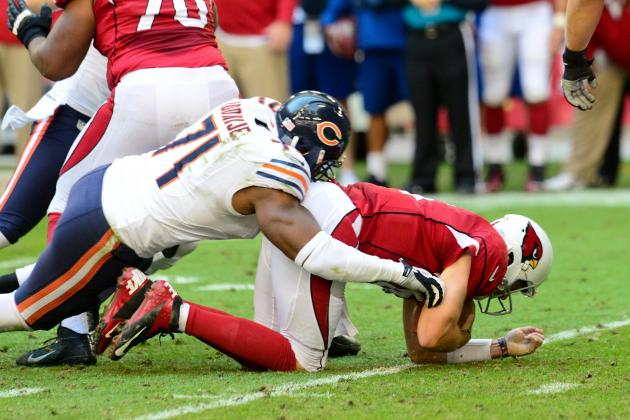 Matt Kartozian-USA TODAY Sports

Osi Umenyiora has been linked to the Titans in the past and now that he's finally a free agent, Tennessee can take a run at him. The problem is that Osi still fancies himself being a starter in the NFL, and the Titans don't have room in their lineup for another starting end.
Derrick Morgan really came on strong in 2012, finally being fully recovered from an ACL and any other lingering injuries. He was a constant force as a left end. Kamerion Wimbley is only in the second year of a five-year deal. There's no way they're ready to relegate him to second string.
If Umenyiora can be convinced to play as a pass rush specialist he'd be a perfect fit, but then why would he leave the Giants? A couple lesser-known players who could be brought in for the latter role are the Browns' Juqua Parker or the Bears' Israel Idonije.
Both players score well on ProFootballFocus' rating system in pass-rushing ability, but Idonije also brings a superb ability to stop the run as well. Either player could likely be had on the cheap and are used to playing fewer snaps than your average starter.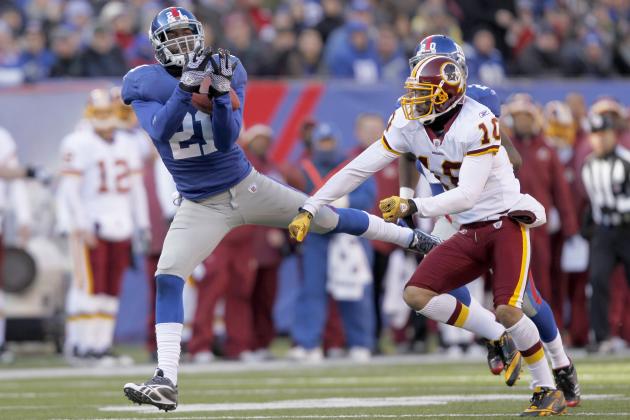 The Star-Ledger-USA TODAY Sports

The Titans spent last season with both safety positions in flux. Just before the season started, defensive coordinator Jerry Gray decide it would be best to go with the lackadaisical Michael Griffin at strong and second-year man Robert Johnson at free.
The experiment failed miserably, but there are still some capable fixes available via the free agency pipeline.
The Titans already have a visit scheduled with George Wilson in the coming days. Wilson was one of the league's best at safety for Buffalo according to Pro Football Focus' player rating database (paid subscription only), but at 31 years old he's far from being a long-term solution.
William Moore, 27, has proven to be one of the league's best strong safeties since 2011. He's finished with positive rankings in each season and would help provide a solidifying presence to the secondary.
However, the best option appears to be the New York Giants' Kenny Phillips. His presence in the secondary would bring major upticks in pass coverage and run support and, most importantly, tackling ability.
Philips has never finished with a negative score for the season in PFF's rating system, and he has championship pedigree. Signing Phillips could bring the same kind of leadership and presence that Chris Hope did in 2006.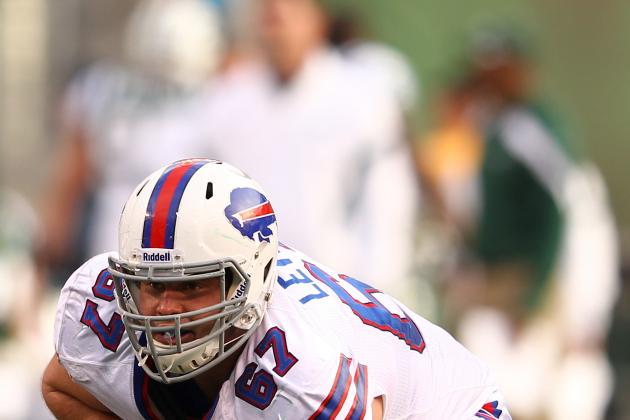 Al Bello/Getty Images

Priority one for the Titans before free agency even starts should be getting Fernando Velasco re-signed. Velasco turned out to be a quality center for the team last season, before suffering injury. The last thing the Titans need to do is add to the holes they already have on the interior of the offensive line.
Looking outside of the team, the New York Jets' Brandon Moore would provide the toughness and road-grading style to the offensive line that the unit currently lacks. However, like Wilson, Moore is a seasoned veteran with 10 years of experience in the league.
While 32 in guard years is different from safety years, we all still saw what age can do to even an All-Pro in Steve Hutchinson. The Titans could still choose to go down this road while drafting a future replacement for him in the upcoming draft.
The most notable option at the position is the highly regarded Andy Levitre, but the problem with bringing him in is that he doesn't excel in the skill that the Titans need most: run-blocking. In fact, he's very average at it according to PFF and would come at a hefty price tag as well.
If the Titans really want to add some grit to the unit another option is to go with New England's Donald Thomas. As high-flying as most people think the Pats are, they were second in the league in rush attempts, and Thomas was part of the unit that blocked for those play calls.
Thomas has bounced around the league since being drafted by the Dolphins in 2008 and has struggled with injury in his career. When healthy, Thomas has shown himself to be one of the best run-blockers in the league.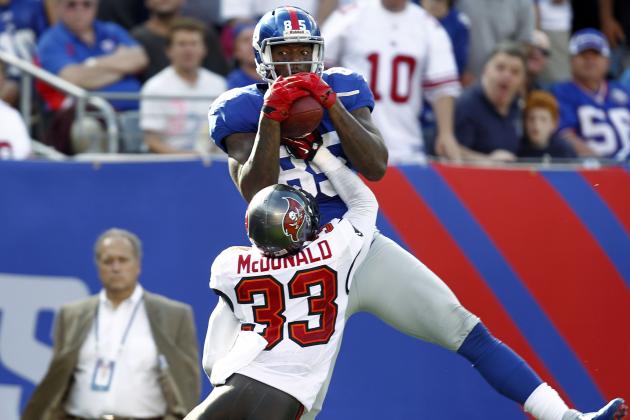 Jeff Zelevansky/Getty Images

The cupboard is pretty bare in the tight end market.
Jared Cook has no reason to want to return to the Titans other than for the sentiment of them being the team that drafted him. He has consistently been underutilized throughout his career, and there's no reason to believe that will change.
With that said, Cook is one of the three best tight ends on the market this offseason. If the team would like to bring in a other field-stretching threat to the position than Cook or the Jets' Dustin Keller are the best options.
They could take a chance on the Giants' Martellus Bennett not being a one-year wonder, however, and bring in a more well-rounded talent to be the team's top tight end. In his first year as a starter, Bennett truly stepped up and performed when given the opportunity.
Bennett scored well in every category that PFF ranks and could be had for a fair price if the Titans are willing to pay it. It depends on how confident the coaching staff is in the development of Taylor Thompson in becoming a quality tight end rather than a hybrid fullback.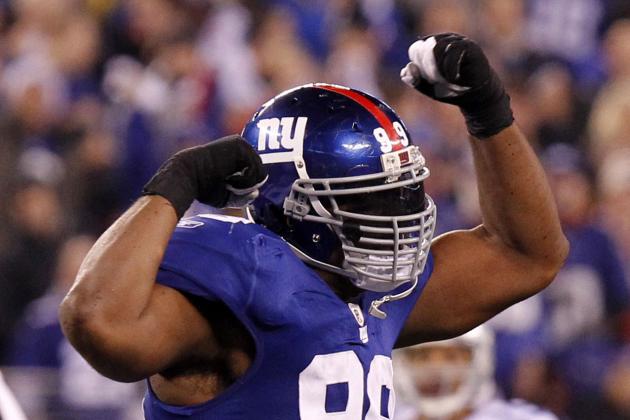 The Star-Ledger-USA TODAY Sports

Defensive tackle isn't a huge position of need for the Titans with Sen'Derrick Marks being a free agent this season. While Marks showed well toward the end of the season, the overwhelming impression that he's left is that he's not a quality starter or even rotational player.
He has consistently finished with negative PFF scores and has failed to show enough improvement to warrant him being re-signed. The Titans must feel the same way after already offering Giants' tackle Chris Canty a deal earlier this week, according to NFL.com.
Canty is a guy the Titans tried to sign back in 2009 before he ultimately chose to head to New York, but now it appears the Titans may finally get their man. At age 30, Canty still has some life left in his career and he wouldn't be counted on play a huge amount of snaps.
Over the last three seasons, Canty has finished as one of the leagues top 25 defensive tackles on PFF's rating system. Adding Canty to the rotation would be a tremendous upgrade to the rotation.
Oakland's Richard Seymour is another option who wouldn't need to play a significant amount of reps but would provide a big boost in leadership and run-support. The Titans allowed an average of 127.2 yards per game on the ground in 2012.
Seymour has been a fantastic talent since being drafted in 2001. If the team would like to grab someone on the cheaper end of the pay scale, while still getting a big boost in run defense, they could also target former Titan Kevin Vickerson.
As I said the position isn't a huge need with the team seemingly being capable of finding quality talent late in the draft—Jurrell Casey, Mike Martin and Karl Klug.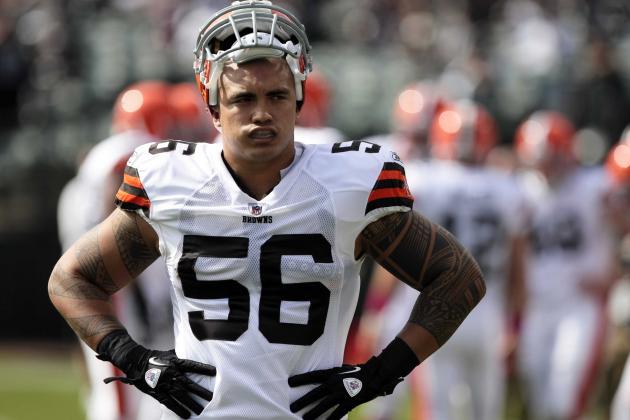 Kelley L Cox-USA TODAY Sports

If the Titans do decide they want to bring in some one to replace Colin McCarthy in the starting lineup, the free agent class will not provide the answer.
However, if the team would like to continue the scheme of lining Akeem Ayers up as a defensive end on passing downs, they need a quality backup at the position.
Ayers has struggled in pass coverage but has been a great presence on running plays. Zach Brown has been in the opposite so far in his young career. This is part of the reason why I have the Titans taking Alec Ogletree in the first round of the NFL draft.
Ogletree has the athleticism to play inside or outside linebacker, but we're not here to talk draft prospects, so I digress. Obviously the player can't be someone who has major demands for playing time so the options are quite limited.
Nigel Bradham hasn't excelled at pass or run defense, but he hasn't been a liability in either case. The other choice is Kaluka Maiava who excelled in limited playing time for Cleveland this past season.
Pro Football Focus lists Maiava as a perfect fit for the Titans' needs:
...the Titans need a guy to play next to Brown when they go to five DBs. Maiava is a guy who played really well at a strongside linebacker for the Browns this season, especially in coverage. He allowed a QB rating of just 72.5 by conceding only 78 yards, with two pass deflections. Maiava can play the run too, as his +1.7 grade shows. In fact, he graded in the green in every facet of his game, even contributing as a pass rusher (three sacks, a hit and three pressures).