Minnesota Vikings: Odds They'll Sign These 2013 Free Agents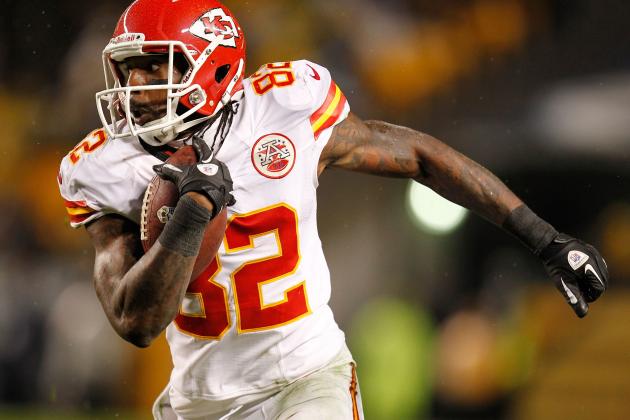 Gregory Shamus/Getty Images

The Minnesota Vikings head into 2013 free agency with above-average cap space and the highest total in their division with $9.6 million ($8 million carryover). While the team has key free agents they will need to sign in-house—Jerome Felton, Erin Henderson and Phil Loadholt—there are several players in the open market the front office will consider this off-season.
Among the Vikings top needs is wide receiver, which the team will look to address in the 2013 NFL draft. However, there is a handful of free agents that could help Christian Ponder following an up-and-down 2012 season where the team finished 31st in total passing yards.
Other primary needs include defensive line, linebacker and cornerback. The Vikings may also look to improve the offensive line and bring in a backup quarterback to replace Joe Webb who was inept in the playoffs against Green Bay.
The following players are 2013 free agents who would be an ideal fit for Minnesota. Each has been assigned a percentage out of 100, odds that Minnesota will land each player.
Begin Slideshow

»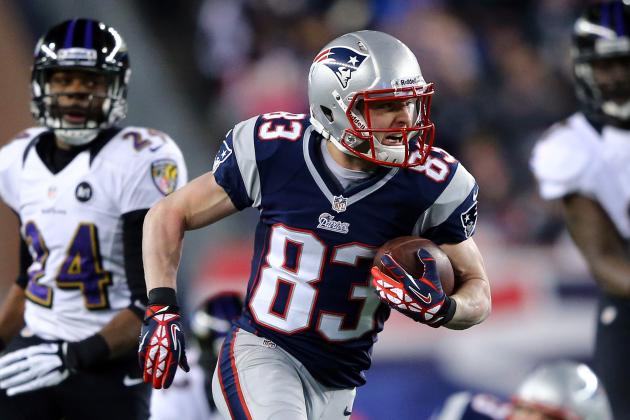 Al Bello/Getty Images

So you're telling me there's a chance?
Wes Welker leads a talented free agent class at wide receiver. The Patriots may choose to assign Welker the franchise tag, costing the team $11.4 million. At that price, it's very likely the team will let him test the open market.
According to WCCO's Mike Max, the Vikings will look to trade Percy Harvin, creating an opening at slot-receiver—a position Christian Ponder utilized well prior to Harvin's injury. With the potential addition of a vertical threat in the upcoming draft, Welker could seriously help a depleted wide receiver corps.
Unfortunately, Welker will garner a high price tag, forcing the Vikings to restructure current contracts and limit the team in other areas of need. While Welker became the first player in NFL history to have five seasons of 100 or more catches, don't expect the standout receiver to land in Minnesota.
Odds: 1 percent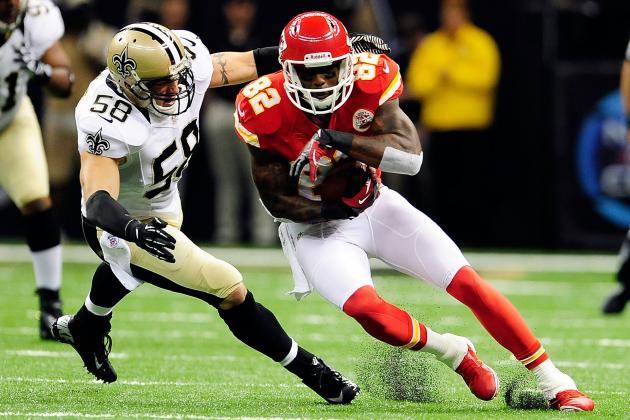 Stacy Revere/Getty Images

Rumors about Dwayne Bowe heading to Minnesota have been swirling for the past season. The athletic receiver would fit nicely into the Vikings' offensive scheme and add an excellent downfield threat to complement Adrian Peterson.
However, the dynamic receiver has not impressed everyone—demonstrated recently by a scout's comments to SI.com's Peter King:
"I am scared to death of Dwayne Bowe," one scout told SI.com's Peter King. "Like him a lot, but not sure what we'd be buying if we signed him. Too much baggage."
Bowe has also had early-career maturity concerns—something the Vikings will look to avoid after the tirade between Leslie Frazier and Percy Harvin—although the bigger issue with signing Bowe will be his demands for a long-term, multimillion dollar contract.
Odds: 10 percent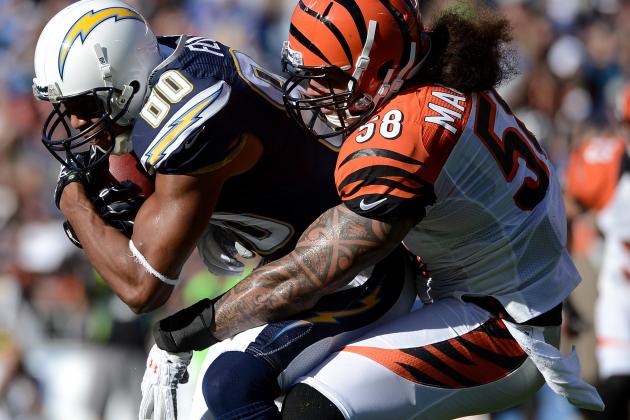 Donald Miralle/Getty Images

The Vikings may resign middle linebacker Jasper Brinkley, but the team still needs to add depth at the position. Brinkley had a respectable 2012 season with 97 tackles (62 solo) and three forced fumbles although he did not record a sack or interception.
Ray Maualuga is coming off a career-high in tackles with 122 (62 solo), but showed inconsistency throughout the year. He was especially exposed in the playoffs against the Houston Texans, missing tackles and struggling in coverage.
While there may be upside to the former USC linebacker, it seems likely the Bengals will not resign Maualuga. The Vikings are in a position to either add depth or replace Brinkley in the middle of the team's 4-3 defense.
Odds: 20 percent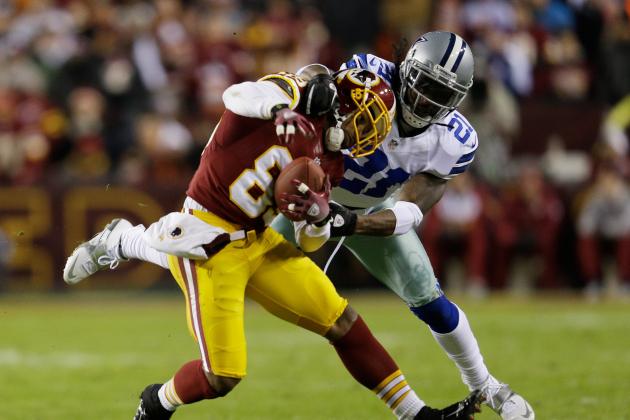 Rob Carr/Getty Images

Minnesota finished the 2012 season 24th in passing defense (total yards) and 27th in interceptions (10). With lingering injuries to Antoine Winfield and Chris Cook, the Vikings' secondary struggled to defend against the pass.
With a free-agent class ripe with talent at cornerback, the Vikings may be able to sign a quality player at a reasonable price. The Cowboys' Mike Jenkins could be just that player. He is a former first-round draft pick out of South Florida, recording five interceptions and 19 pass deflections in 2009.
Unfortunately, injuries have hampered Jenkins' career. He had reconstructive surgery on his right shoulder following the 2011 season. The Cowboys responded by signing Brandon Carr as a free agent in 2012 and drafting Morris Claiborne to strengthen the defense.
Jenkins brings top-end ability when healthy and could compete for a starting roster spot with the Vikings. Considering his health concerns, Rick Spielman may be able to sign him to a short-term, inexpensive contract.
Odds: 40 percent

Joel Auerbach/Getty Images

The Vikings have no intentions to sign a quarterback to compete with Christian Ponder, but the team will consider several signal-callers to come into the backup role. Matt Moore is a solid option heading into free agency after the Miami Dolphins drafted quarterback Ryan Tannehill in last year's draft with the eighth overall pick.
Moore has had mixed success with Carolina and Miami. Vikings fans may remember a 26-7 upset victory by Carolina over Minnesota in 2009, where Moore threw for nearly 300 yards and three touchdowns.
The front office could afford Moore at around $2 million per year and the contract provides him an opportunity to step behind center if Ponder struggles into the season. However, Moore will also be considering offers from teams where he could start immediately in 2013.
Odds: 50 percent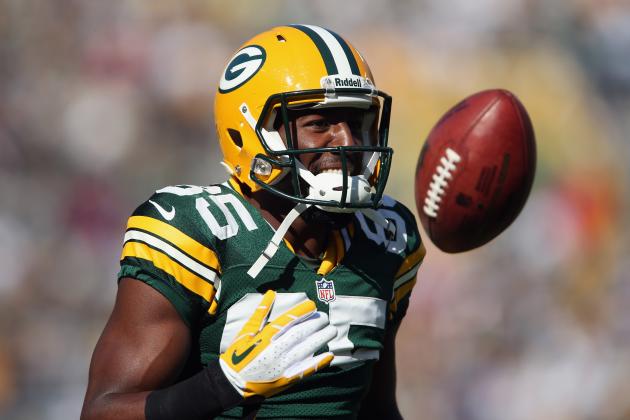 Jeff Gross/Getty Images

Greg Jennings is coming off a lackluster 2012 season where the Green Bay receiver only started eight games and collected 366 yards with four touchdowns. Compare this with 2008-2010 where Jennings had three straight seasons over 1,000 yards and hauled in 12 touchdowns in 2010.
The Viking will be competing for Jennings, an inner-divisional rival who knows the team well. The most likely other suitor will be the Miami Dolphins, showcasing a much warmer location and coaching familiarity with former offensive coordinator Joe Philbin.
The odds on Jennings as a free agent are pretty split, with virtually no chance of him returning to the Packers. Minnesota and Miami are in similar situations with young quarterbacks and a need to improve at receiver.
Odds: 50 percent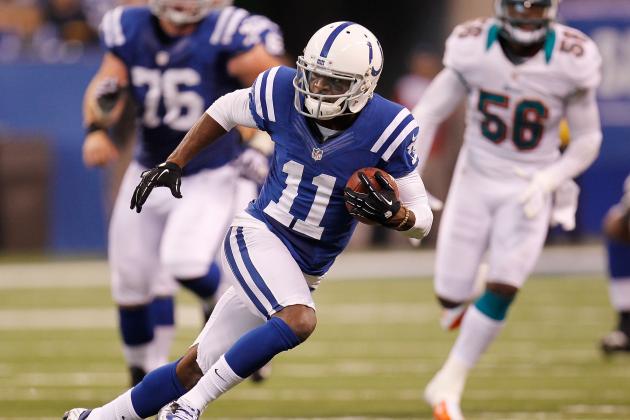 Gregory Shamus/Getty Images

Donnie Avery will be a cheap option to help replace Percy Harvin in either a trade or holdout scenario. The Indianapolis Colts receiver provided a consistent target to first-year quarterback Andrew Luck starting all 16 games of the regular season. He finished the year with 60 receptions for 781 yards and three touchdowns.
According to spotrac.com, Avery earned a modest $615,000 base salary in 2012. The Vikings would have an opportunity to target him while also pursuing other options at wide receiver or positions of need. With Wes Welker and Danny Amendola unlikely options for Minnesota to replace Harvin, Avery becomes the most likely free-agent signing.
Odds: 75 percent
Follow me on Twitter and Google+