WWE Raw Preview: The Final Build to the 2013 Elimination Chamber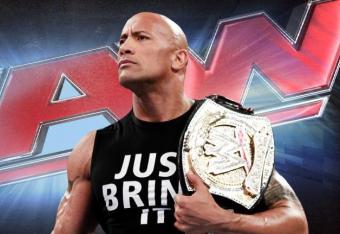 photo from wwe.com

As a new week begins, there's a new episode of WWE Monday Night Raw!
This will be the final stop for the flagship show before the 2013 Elimination Chamber pay-per-view, which also gets the WWE Universe one step further on the journey down the Road to WrestleMania. For this episode, WWE has gone over five points on what to except for the show.
So let's see what they have in store for the WWE Universe this week!
The Hall of Pain: Who Will Be Mark Henry's Next Victim?
"The World's Strongest Man" Mark Henry has been missing for nine months. The last time the WWE Universe saw the former World Heavyweight champion was last April when he tried to take the WWE Championship away from then-champion CM Punk.
After a long hiatus, Henry returned last week on Raw after a match that saw former rival Daniel Bryan defeat Rey Mysterio. His target wouldn't be Bryan, though, as Henry just tossed him aside on his way to the ring. He targeted Mysterio, and later Mysterio's backup Sin Cara. He took out both men last week and continued his assault four days later on SmackDown.
On the Friday night show, he took out The Great Khali and Randy Orton in his first match back. Due to his victory over Orton, Henry was entered into the SmackDown Elimination Chamber match.
He got exactly what he wanted, but will his reign of terror only grow? If so, who will be Mark Henry's next unfortunate victim?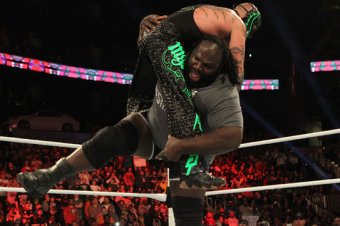 wwe.com
An Unstoppable Force: Who's Next on Brock Lesnar's Radar?
Mark Henry isn't the only one on a rampage. In fact, Brock Lesnar started his first. Two weeks ago, WWE chairman Vince McMahon was seconds away from firing Paul Heyman. Just as he was about to do it, though, Lesnar made his return after five months away.
He did the unthinkable when he picked up Mr. McMahon and delivered a huge F-5. The move was so devastating that the chairman had to have immediate surgery on his hip.
Last week on Miz TV, Heyman vowed that he knew nothing of Lesnar's return, but Vickie Guerrero had an answer for that. As the supervising manager of Raw, she revealed that she negotiated with Lesnar and signed him to a new contract.
As The Miz kept digging for the truth, Lesnar made his way out to confront him. The Miz didn't back off, though, and brought the fight right to Lesnar. He was no match for the intense Superstar and got an F-5 for his troubles.
Brock Lesnar seems to be protecting Paul Heyman, so will he continue to do so if someone else confronts him about the truth? If someone does confront the former head of ECW, that person could be the next blip on Lesnar's radar.
Rise Up: Which Returning Superstar Will Impress the Most Leading to WrestleMania?
We are less than two months into 2013 and four Superstars have already made their returns. The first saw Chris Jericho return at the Royal Rumble. Brock Lesnar came back the very next night, while Jack Swagger returned four days later on SmackDown. Mark Henry also joins that group after returning last week on Raw.
wwe.com
Each Superstar has impressed since their returned. Jericho lasted over 40 minutes in the Royal Rumble match, while Swagger and Henry have been dismantling the competition heading into the Elimination Chamber PPV. Lesnar's intentions aren't quite known just yet, but he got everyone talking by taking out the chairman of the board.
All four Superstars are no doubt vying for a coveted spot on the card for WrestleMania 29, but who will impress enough to get there? Could all four make it onto the card? Will any other Superstars return looking for a spot of their own?
Justice is Served: Have The Shield Finally Met Their Match?
Since the Survivor Series PPV in November, The Shield has been running rampant in the WWE. The group consisting of Dean Ambrose, Seth Rollins and Roman Reigns have targeted and taken out multiple Superstars.
While helping CM Punk retain the WWE Championship against Ryback on two occasions, they have also attacked the likes of John Cena, Sheamus, Randy Orton and Team Hell No. At the Royal Rumble, Vince McMahon would ban them from ringside under the threat of stripping Punk of the WWE Championship, but Punk and Paul Heyman risked it anyway.
The lights went out during Punk's match with The Rock and The Shield put him through the announce table. The Rock didn't want to win like that, so the match was restarted and he defeated Punk for the WWE Championship.
Their plan backfired, and it blew up in their face when Brad Maddox gave footage to Mr. McMahon revealing everything. Last week on Raw, the locker room had enough.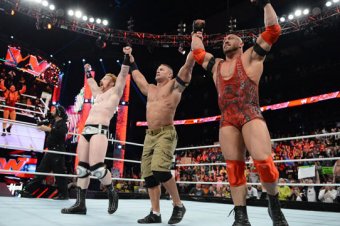 wwe.com
Led by Cena, Ryback and Sheamus, the locker room blocked off the entrance ramp while The Shield got a taste of their own medicine. At the Elimination Chamber, The Shield must face the three men leading the charge.
Have The Shield met their match in John Cena, Ryback and Sheamus? Do they have one last trick up their sleeve to deal with the situation?
The Rock is Back: What's Next for Him and CM Punk Six Days Before Their Rematch?
At the Royal Rumble, CM Punk's 434-day reign as WWE champion came to end at the hands of The Rock. Punk has refused to recognize the loss, though, and has continued to count down the days.
According to him, he'd be on day 449 come this episode of Raw. Despite what Punk says, his reign as champion is over, but he does have the chance to get the belt back and start over again at the Elimination Chamber.
The Rock wasn't present on the show last week, but he will be returning this week to confront Punk one last time before their rematch.
What will happen when The Rock and CM Punk come face-to-face six days before their big rematch? Will they get physical, or will they just talk. Who will gain the all-important momentum?
This episode of WWE Monday Night Raw should be a big one. With just six days before the Elimination Chamber PPV, the storylines for Raw will get their last bit of build.
How will this episode turn out? Tune in to find out!
Thanks for reading, and don't forget to hit me up on Twitter, where I always follow back fellow wrestling fans and usually tweet during the shows! If your bio doesn't say you're a wrestling fan, please tweet me so I know.
This article is
What is the duplicate article?
Why is this article offensive?
Where is this article plagiarized from?
Why is this article poorly edited?