NBA Rumors: Latest on Potential Blockbuster Trade Deadline Deals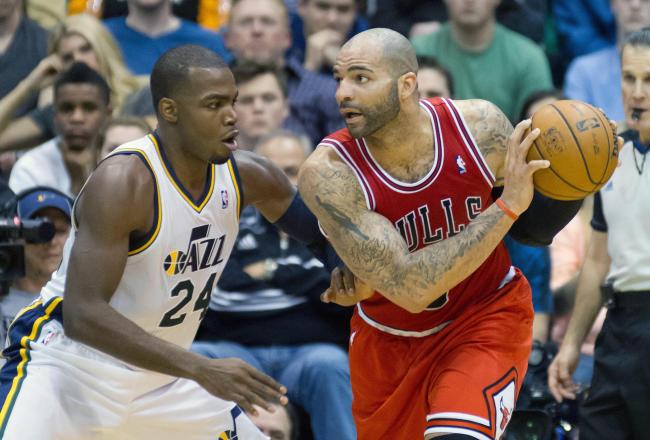 USA TODAY Sports
Sometimes it's the NBA trades we don't see coming that are the most exciting. The 2013 trade deadline has rumors swirling with everyone in the league up in arms trying to figure out which NBA stars will be heading to new pastures.
Most times it turns out to be nothing, but other times it is just the surface of an impending multi-player, multi-team deal that can reshape the landscape of the Association.
There are plenty of rumors to go around, so let's not waste any more time and get right into the action.
Will Chicago Send Carlos Boozer to Toronto for Andrea Bargnani?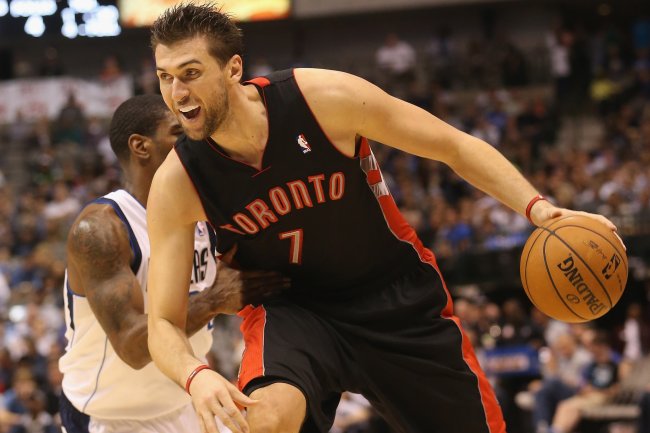 Ronald Martinez/Getty Images
The Toronto Raptors have already gotten better before the trade deadline after acquiring pricey forward Rudy Gay from the Memphis Grizzlies. Now the team may have its sights set on Chicago Bulls power forward Carlos Boozer, according to ESPN.com's Marc Stein.
After bringing in Gay, the Raptors would likely approach eclipsing the luxury tax threshold if it acquired Boozer, who is owed approximately $5 million more in salary than Bargnani. That won't be a problem for the Raptors, if they are inclined to choose Boozer as their guy, considering comments from team president Bryan Colangelo, according to Neil Hayes of the Chicago Sun-Times:
Raptors president Bryan Colangelo has said he would exceed the luxury-tax threshold for the right player, but the player he covets most is reportedly not Boozer.
Bargnani would make sense for Chicago as it lacks a big man that can also step outside and be a threat on the perimeter. The Raptors would get another viable scorer to add to its frontcourt rotation with Amir Johnson, Jonas Valanciunas and Aaron Gray.
Where will Hawks' Big Man Josh Smith End Up After Feb. 21?
Josh Smith doesn't know where he will be after the trade deadline, but his team is exploring options. Atlanta Hawks GM Danny Ferry is trying to restructure his roster and finances by dealing a second star player in the last seven months. Joe Johnson was dealt to the Brooklyn Nets over the summer.
David Aldridge, a TNT analyst, broke the news on Friday that Smith was on the trade block, but that the team still had not decided to part ways with the star forward.
Smith doesn't seem to be buying into any of it and had his own take on the situation:
Aldridge's source said Smith plans to move on after becoming a free agent during the offseason, so the team would be smart to get some kind of return from him before then. February 21 is their deadline for that.
Kris Humphries on the Move From Brooklyn?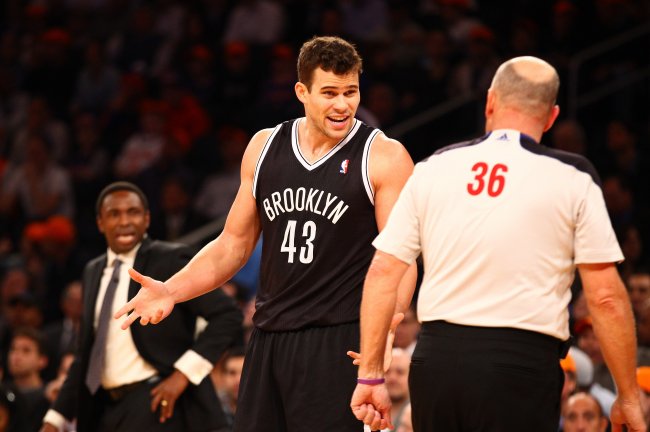 Al Bello/Getty Images
The Brooklyn Nets and Charlotte Bobcats are toying with the idea of swapping Ben Gordon and Kris Humphries, ESPN's Chris Broussard reported.
Brooklyn would get its coveted three-point shooter and the Bobcats would get some much-needed relief in the paint. Bismack Biyombo—Charlotte's first-round draft pick—has lived up to his scouting report, failing to develop a consistent scoring capability.
Humphries has seen his role decrease this season after inking a two-year, $24 million deal following the end of the 2012 season. The Nets likely want to get their money's worth for the $12 million they are paying Humphries to sit on the bench. Luckily Gordon makes roughly the same amount, making the trade a clean swap.
This article is
What is the duplicate article?
Why is this article offensive?
Where is this article plagiarized from?
Why is this article poorly edited?