WWE/TNA/ROH: My Top Moments of the Week, Feb. 4-8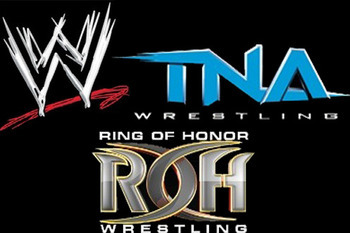 wwe.com, impactwrestling.com, rohwrestling.com
Another week has come to an end, and in the world of professional wrestling, it was a good week at that.
WWE Raw was an enjoyable show. It featured a couple of solid matches, a great in-ring segment and some good build for the Elimination Chamber pay-per-view. It also saw the announcement of the next Hall of Fame inductee, and it was quite the huge announcement.
The Feb. 2 episode of ROH Wrestling was a really good show. It featured four matches, with three of them being quite good. The build to their 11th anniversary show went well, too. For any new readers wondering why I'm a week behind, it's because the show doesn't air where I live and doesn't become available online until a few days later.
WWE Main Event continues to be a fun show. While only one match makes it on the list this week, the Wednesday night show brings the best out of the Superstars of WWE.
WWE NXT was a decent show. I couldn't really get into it too much. Adrian Neville, better known as PAC, was great in his match, but the overall show was nothing special.
TNA Xplosion once again featured one match this week, but that one match was a good one. It saw two former X-Division champions going one on one, and the match reminded me just how good one of them really was.
TNA Impact Wrestling delivered another solid show from England. The two best moments from the show make the list, but everything as a whole went well throughout the night.
WWE SmackDown was a decent show, and like NXT, I couldn't get into it. Unlike like NXT, though, there were a few moments that are noteworthy.
WWE Superstars makes its return to the list with one of the two matches. This week's episode featured more recaps from Raw than action in the ring.
WWE Saturday Morning Slam is still not airing where I live for some reason, and it didn't pop up online in time to do this. So Saturday Morning Slam remains left off the list.
Which show, or shows, was the best this week? Click here to vote on which shows you enjoyed the most!
Begin Slideshow

»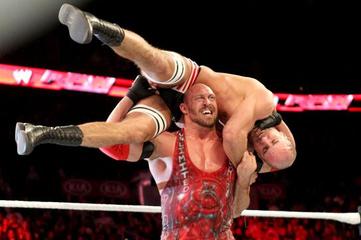 wwe.com
This would be their third match in three weeks, and they just keep getting better. The first one wasn't all that good, but last week was a solid contest. This past Monday on Raw they went one on one again and gave another good matchup.
With solid, and even, action, Ryback and Antonio Cesaro delivered in the opening contest on WWE's flagship show. I felt that this one was on par with their showing on Main Event last week, but it edges out as their best due to the finish. The last two times, both on Main Event, Cesaro ran away causing a count out. This match saw a pinfall finish, which is why I felt it was a bit better.
Ryback is developing into more than just a wrecking ball. He's becoming a good performer in the ring, and that will help in his future. If he was just a wrecking machine with no real skill, then he wouldn't get very far past his initial push. The future is looking bright for him, though.
The same goes for Cesaro. Since winning the United States Championship, he has developed into a great heel. He's got great in-ring and mic skills also, so his future is looking quite bright as well.
I have come to really enjoy Miz TV. The Miz can get it done on the mic, and his guests can do the same, or at the very least get the job done in terms of storyline development. This edition of the interview segment did both of those things.
The Miz and Paul Heyman were great on the mic here. They also had an entertaining back and forth, which showed that they have good chemistry with one another. Vickie Guerrero did her part very well, too, and it added to the overall solid interview portion of the segment.
With Guerrero rehiring Brock Lesnar, that creates a whole new ballgame. She said that she secretly negotiated with him, which means his representative, Heyman, was not present.
Or was he? Is Heyman still representing him, or are they just friends now? It also creates quite the interesting situation between Vince McMahon and Guerrero. Did she know what Lesnar was going to do, or is a master plan in order?
This storyline is getting more and more interesting by the second. I loved Lesnar F-5ing The Miz. It wasn't so much because Lesnar took him out, but it's because The Miz showed no fear. He knew that he'd probably get beaten down, but he went right after Lesnar. It showed that The Miz has guts, which most Superstars most likely wouldn't have against Lesnar.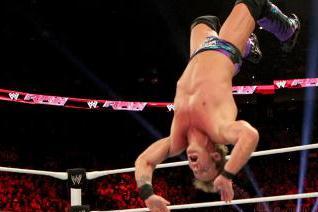 wwe.com
What can I really say about this match that hasn't already been said by others, or by myself in my Raw review? Reviving their excellent feud from last year, Chris Jericho and CM Punk delivered in a big way in the Raw main event.
While it wasn't as good as their Extreme Rules street fight, it was on par with their WrestleMania match, and if given more time, it could have surpassed it. It was a great main event for the flagship show.
Matches on Raw without some kind of hardcore stipulation rarely get chants of "This is Awesome!", so I think that says it all. Jericho and Punk call themselves "The Best in the World" for a reason, and it's matches like this that show that they truly are two of the best.
I may not have been alive during Bruno Sammartino's heyday, but I recognize that he is the greatest wrestler to ever step foot inside of a wrestling ring.
Sammartino was so popular that he'd sell out Madison Square Garden every single time he appeared. His popularity got to the point that when he lost the WWWF Championship to Ivan Koloff, the arena went dead silent in shock over the loss.
The man that held the now WWE Championship for a record 2,803 days has meant a lot to the business of professional wrestling. When WWE announced on Raw that he was finally being inducted into the Hall of Fame, my reaction was that of excitement.
This 2013 class was already looking great with Mick Foley, Bob Backlund and Trish Stratus, but it has now reached heights that no other class has reached since the Hall's return in 2004. I can't wait to hear what he has to say during his induction speech.
There's a great interview on WWE.com with Sammartino, and Triple H, where the legend talks in depth about the night Koloff beat him, Madison Square Garden and much more! I highly recommend reading it.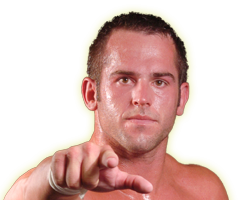 rohwrestling.com
Roderick Strong is one of the best Ring of Honor has to offer. He is one of only two wrestlers to win all current titles in ROH, thus making him a Triple Crown champion. The other, if anyone is interested, is Eddie Edwards.
Strong consistently puts on good matches, but how would he do against someone the size of Grizzly Redwood? Redwood is not big, he's actually quite small. Picture Crash Holly, but still smaller than that.
I've only seen him wrestle once on ROH television, but I was impressed with him there. Being such a small guy, the man is very quick in the ring. He and Strong ended up working quite well together in this match. Redwood even got a few near falls on Strong and kicked up many of Strong's signature maneuvers.
For a guy his size, Redwood is quite impressive. I couldn't get into the first match of the night, but Strong and Redwood kicked things into high gear for the rest of the show.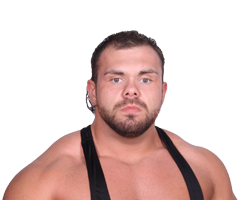 rohwrestling.com
Michael Elgin and Mike Bennett had a solid match here. They gave fans some great action throughout, which really kept this particular episode going strong.
Elgin is an impressive guy in the ring. When you look at him, he looks like he's all solid muscle. He's no "meat head," though. The guy can move in the ring. For a man his size, Elgin can move quickly between the ropes and can keep up if he's facing a smaller opponent.
His size and strength would make a great opponent for ROH World champion Kevin Steen, but Jay Lethal is currently the No. 1 contender, which itself is great. Elgin is a great talent, so I hope to see him with a title around his waist soon.
Bennett is not to be sold short, though. He is also very talented inside the squared circle. He can get the job done no matter who his opponent is, and it's a shame that ROH hasn't at least put the Television Championship on him yet.
It's also great see Maria Kanellis by his side since, well, it's just great to see Maria!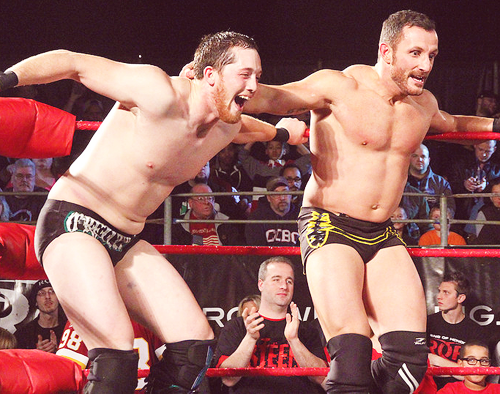 photo from tumblr.com/tagged/bobby%20fish
Featuring S.C.U.M., Kyle O'Reilly and Bobby Fish, the American Wolves and the Bravado Brothers.
The main event of this episode of ROH Wrestling was a Tag Team Gauntlet match to determine the No. 1 contenders for the ROH World Tag Team Championship currently held by Mark and Jay Briscoe.
The match started out great with the Bravados and the American Wolves. They gave fans some quick, and fun, action throughout their time in the ring together. The Bravados are a good team, while it's great to see Davey Richards and Eddie Edwards back together.
The American Wolves eliminated the Bravados and got Steve Corino and Jimmy Jacobs, or S.C.U.M., next in the match. That portion of the match went rather fast with the Wolves making quick work of Kevin Steen's lackeys.
After their elimination, though, Corino and Jacobs attacked Richard and Edwards, which put them at a disadvantage against the final team of Kyle O'Reilly and Bobby Fish. Despite the attack, the Wolves kept the pace up with O'Reilly and Fish and finished the match strong with some great action.
O'Reilly and Fish make a good team and are currently the No. 1 contenders after defeating the American Wolves.
This was the best episode of ROH Wrestling so far this year, and it was a great main event like this that made it so!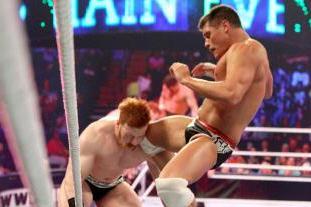 wwe.com
Sheamus and Cody Rhodes had a good match here. These two Superstars had quite the even contest as they delivered the best match of the night on Main Event with some solid action. I thought Rhodes was especially impressive in this contest.
Last week, he began facing the main event talent of WWE. He got dismantled by John Cena last week on Raw, but this week on Raw, he took on Alberto Del Rio. While Del Rio did win the match, Rhodes proved to have some good chemistry with the World Heavyweight champion.
It seems to me like he's being built up for a main event spot. Even though he is losing his matches, he's still facing the top talent in the WWE. That right there is a step in the right direction. He sold very well for Cena, had good chemistry with Del Rio and delivered a solid match with Sheamus here. The future could be looking bright for Cody Rhodes!
As for Sheamus, I have to wonder what's next for him. He's in the match against The Shield at the Elimination Chamber, so where does that leave him for WrestleMania? Since he's not competing in the No. 1 contender's Chamber match, who will he end up facing at the biggest event of the year?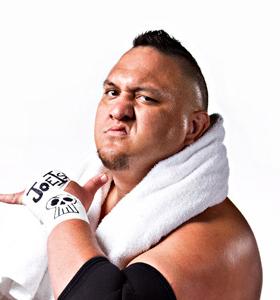 impactwrestling.com
This week's episode of TNA Xplosion took place inside the Impact Zone instead of in England, but that didn't stop the one match featured from being good. Samoa Joe and Zema Ion had a solid, back-and-forth match here as they gave fans some nice action.
It's rare that Samoa Joe doesn't give a good performance, and this is no exception. He's one of the best TNA Wrestling has to offer. TNA really needs to get him back into the main event scene, though I suspect that won't happen until after Lockdown. I just hope that it does happen sometime this year, though.
Zema Ion sometimes gets a bad reputation due to what happened to Jesse Sorenson, and because of that, he doesn't get much credit for what he does in the ring. He screwed up; it happens in wrestling sometimes. Zema is a solid in-ring worker, and he showed that here against Samoa Joe.
I hope to see Zema become a serious contender for the X-Division Championship sooner rather than later.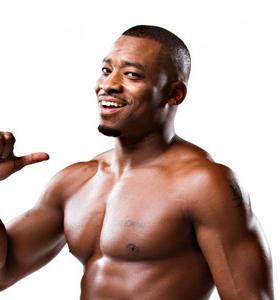 impactwrestling.com
This match for the X-Division Championship was a good one, and if it wasn't for Rob Van Dam's involvement, it could have been even better.
Both Kenny King and Zema Ion performed great here. The action when it was just them was very entertaining. They flew around the ring and gave the match a quickened pace. King and Ion are the true future of the X-Division.
Then there is Van Dam, who slowed down the pace of the match and just did his usual routine. He's going through the motions in his matches now. I used to be a big fan of Van Dam in ECW and most of his WWE career, and I was even excited when he signed with TNA. He's really just dead weight now.
He has no business in the X-Division if he can't keep up with the speed of the other competitors. TNA needs to get the belt off of him as soon as possible. It doesn't matter if they give it to King, Ion, Christian York or even back to Austin Aries—the sooner the better.
The only reason this match makes it on the list is because of Kenny King and Zema Ion.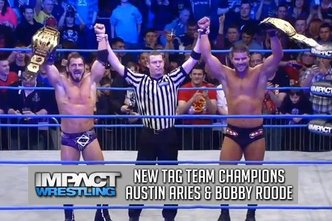 impactwrestling.com
Austin Aries and Bobby Roode officially began their quest to capture all the gold here, and they had quite the good match with Chavo Guerrero and Hernandez. They delivered constant action throughout with the highlight being the teamwork from both teams.
Guerrero and Hernandez have developed into a solid team. They work well with one another, and Hernandez is benefiting from working with the veteran Guerrero. While I do like them as a team, I think it's time for Hernandez to go out on his own.
Then again, the title picture for all belts is going to be all about Aries and Roode, so there won't be much room for Hernandez as a singles competitor.
In such a short time, Aries and Roode have shown that they make a great team. Their chemistry is flawless, and their occasional bickering really adds to it as well. The ending of the match was played out so well with Roode walking away from Aries only to come back to win the titles with him.
As a heel team, having planned that would make the situation that much more awesome.
Their quest to win all of the gold has officially gotten under way since they are the new TNA World Tag Team champions. With that win, Aries also becomes a Triple Crown champion.
TNA has done a great job in developing this storyline so far, and I have faith that it's going play out perfectly. I do wonder, though, what's going to happen with the TNA Knockouts Championship. Aries did mention the belt when he and Roode first declared their intentions to take all the gold. Will a Knockout be joining them soon?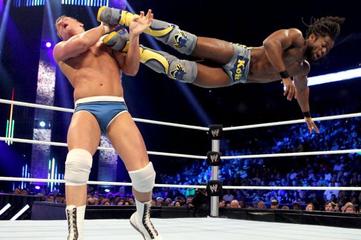 wwe.com
The opening contest of Friday's WWE SmackDown saw Cody Rhodes take on Kofi Kingston. Rhodes has been on a losing streak lately while Kingston just has no direction. That's why I'm glad Rhodes picked up the win here.
The match was also a good one with some solid action. The two former Intercontinental champions work quite well together, so that transitioned well in the match.
Rhodes broke his losing streak here, which featured losses to John Cena, Alberto Del Rio and Sheamus. His quest for the main event is a slow one, but it's definitely coming. With the Elimination Chamber match only open to former World champions, I don't think he'll hit main event status until after WrestleMania.
The seeds are being planted now, though, so that he'll be ready when the time comes. As for Kingston, I do think he deserves a shot at the top since he's been with the WWE for almost a decade. It'll probably never happen, though.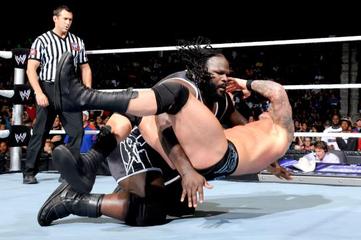 wwe.com
Mark Henry's return match saw him taking on Randy Orton for a spot inside the Elimination Chamber. These two Superstars had a solid match with some overall nice action.
They worked well with one another in 2011 when they fought over the World Heavyweight Championship, but I was worried that they may have lost that chemistry. The last time they faced each other was almost a year and a half ago, which was the 2011 Hell in a Cell PPV.
They clicked right back into gear here, though, and delivered in 2013.
You may be wondering why Henry's actual return isn't included on the list, but that's because I felt this was a more important moment.
Seeing Henry destroy Rey Mysterio and Sin Cara was cool and all, but earning a spot in the Chamber match had more impact. He's resuming his main event spot right where he left off, which is a lot more important than him just stomping around and beating people up.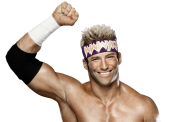 wwe.com
Out of the two matches on WWE Superstars, I felt that this one was the best. Zack Ryder and Heath Slater had a good match with some solid action. Both Ryder and Slater are very talented in the ring, but you would never know that from their gimmicks, or their appearances on Raw and SmackDown.
If they're lucky enough to appear on one of the main shows, they usually get squashed by somebody who's actually getting a push. I wish they had the opportunity to show what they have on Raw and SmackDown like they get to do on Superstars.
That's why I like Superstars, Main Event and NXT when a main roster Superstar appears. They get the chance to showcase their skill in the ring, and they tend to deliver.
I would love to see both Ryder and Slater get to take their ability to the next level on the main shows, but they probably won't get that chance due to their gimmicks.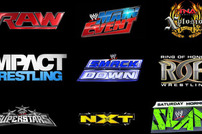 Logos copyright to their respective companies (WWE, TNA, ROH)
What was the best show last week? Here's how you voted!
WWE Royal Rumble: 31.1%

WWE Raw: 19.3%
TNA Impact Wrestling: 17.8%

WWE SmackDown: 11.1%

WWE Main Event and NXT: 6.7% each

WWE Superstars and Sat. Morning Slam: 2.2% each

TNA Xplosion and ROH Wrestling: 1.5% each
Thanks for reading. Don't forget to vote on what you thought was the best show this week, and I'll see you all next week!
Thanks for reading, and don't forget to hit me up on Twitter, where I always follow back fellow wrestling fans and usually tweet during the shows! If your bio doesn't say you're a wrestling fan, please tweet me so I know.