NHL: Ranking Each Team Name by Intimidation Factor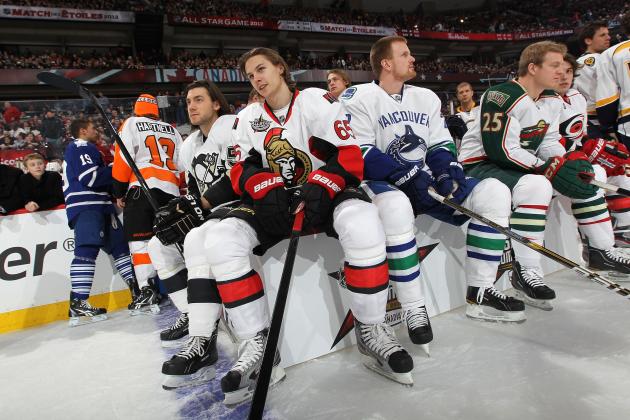 Bruce Bennett/Getty Images

Nicknames are one of the funnest things to talk about when it comes to sports. Some are very clever, some reflect the team's city, some are meant to be ferocious and some leave everyone scratching their heads (New Orleans Pelicans).
Here, we are going to play a little game with NHL nicknames. Some people don't even know what some of them mean, but you will certainly find that out here.
Which nicknames are the most intimidating in hockey? Here's a look. Don't forget to share your opinions in the comments!
Begin Slideshow

»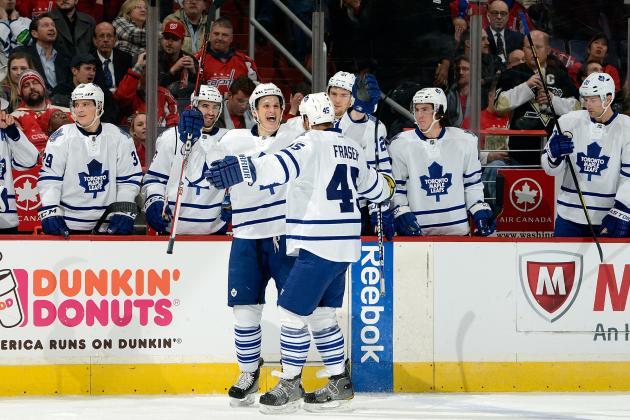 Greg Fiume/Getty Images

Even though the Leafs are one of the most iconic teams in NHL history, there is absolutely nothing intimidating about a leaf. It's a symbol of Canada, but a leaf cannot strike any fear in anyone. Unless you have some strange type of phobia of leaves.
Some plants are poisonous if eaten.
Some can harm the skin with thorns or irritating material.
A maple leaf is not one of those plants.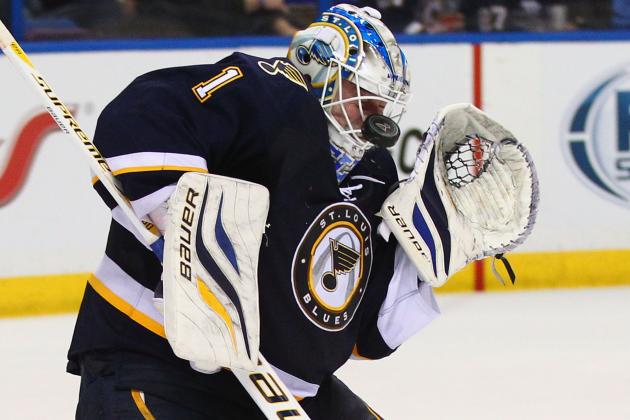 Dilip Vishwanat/Getty Images

Hardly anyone realizes this since there is a letter "s" at the end, but the nickname "Blues" is also a non-plural nickname like the Avalanche, Wild and Lightning.
According to nhluniforms.com, the team is named after W.C. Handy's song about the St. Louis Blues: the genre of music.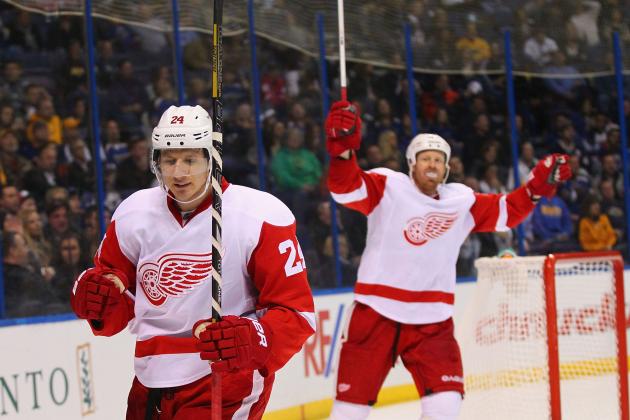 Dilip Vishwanat/Getty Images

Wings aren't very intimidating, but if they are part of an eagle or a bird of prey, you have a case. Also, you can say that the color red is one of the more intimidating colors on the palette.
Nevertheless, the banners hanging from Joe Louis Arena are intimidating to opposing teams, and the winged wheel has been a symbol of hockey excellence for many, many decades.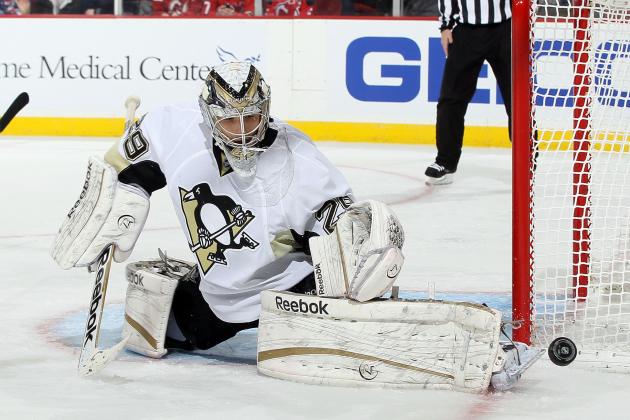 Jim McIsaac/Getty Images

OK, we've finally gotten to animals. And by animals, we mean flightless birds that waddle around.
Penguins eat fish, so that makes them predators in a way. But one look at a penguin and you'll hear, "Aww! How cute!" a million times before you hear, "Wow! That's scary!"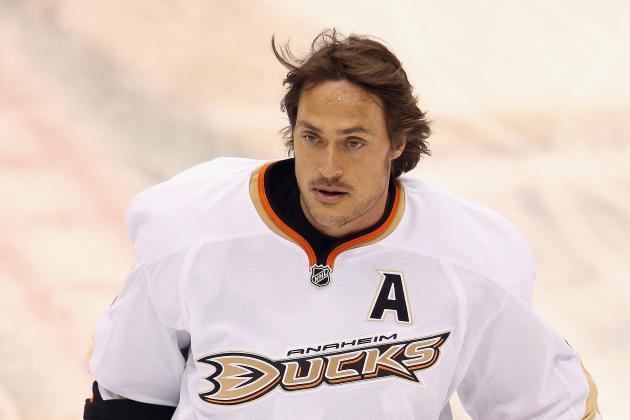 Ronald Martinez/Getty Images

Ducks are smaller than penguins, but at least they can fly, right?
Taking "mighty" away from the name may have made the team sound less mighty.
The logo of a foot shaped like a D isn't nearly as intimidating as an angry, duck-shaped Jason mask, but the Ducks managed to win the Cup in their first season with the shortened name.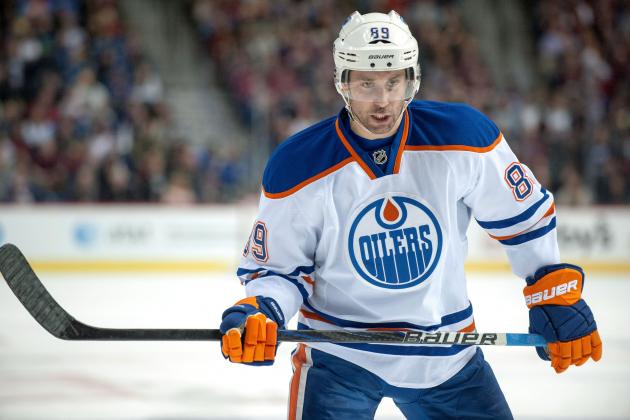 Dustin Bradford/Getty Images

Edmonton's hockey team is nicknamed the Oilers because of the huge role that oil plays in the economy of the area.
"Oilers" can mean one or two things. It could refer to workers in the oil industry, or it could just refer to people that oil things or put oil in vehicles. It's not very clear.
The Oilers are ahead of the Ducks because Ducks can get caught in oil spills.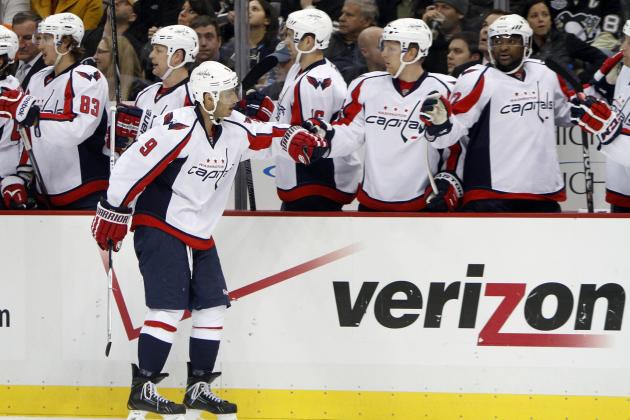 Justin K. Aller/Getty Images

The team spells its nickname as "capitals," not "capitols," suggesting that it is named after a capital city rather than capitol buildings.
There isn't really anything intimidating about capital cities on the surface, but they are where some huge decisions are made when it comes to rules and regulations.
One can say that capital cities are among the most powerful cities in the world.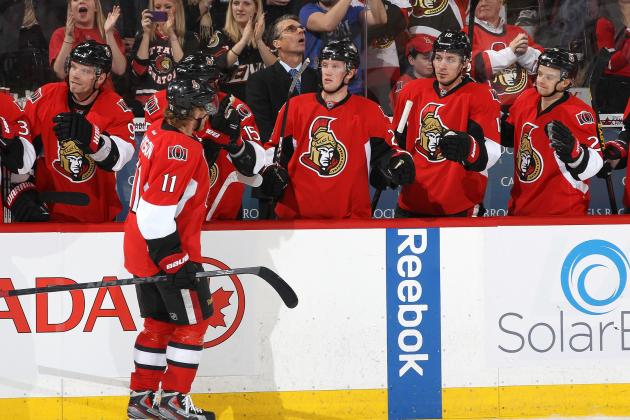 Jana Chytilova/Freestyle Photo/Getty Images

Senators are some of the most important people that make decisions in capital cities. Being the capital of Canada, Senators is a perfect nickname for any team from Ottawa.
Senators are among some of the most disliked people in the United States, since Congress is full of corruption, and many people have had enough.
OK, no time for politics. Sports are more important...and honest.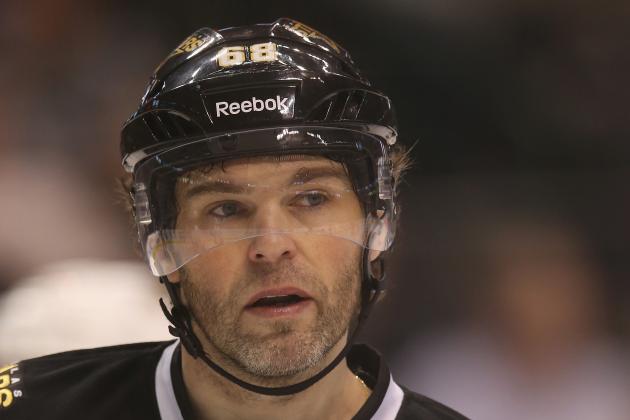 Ronald Martinez/Getty Images

After moving to Dallas, the "North Stars" nickname didn't make a whole lot of sense for the franchise that used to play in Minnesota.
The team simply removed the word "North" and ended up with the Dallas Stars.
Stars aren't very intimidating from Earth, but you will burn up if you go anywhere near them.
The nickname can also have a dual meaning, as it could be argued that by calling the team the Stars, all of the players are superstars.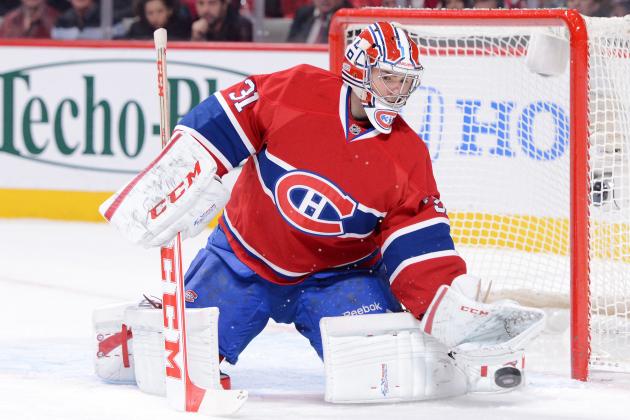 Richard Wolowicz/Getty Images

"Canadiens" is just French for "Canadians". People from Canada.
With the French spin on the word, however, the voyageurs come to mind. These men had to endure some very tough challenges, canoeing through treacherous waters and bearing many dangers of nature.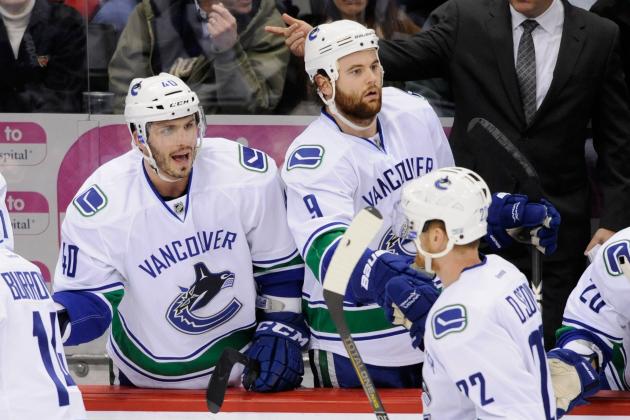 Hannah Foslien/Getty Images

"Canuck" is just a slang term for "Canadian." A Canuck is not an angry whale.
Basically, the Canucks and Canadiens have the same nicknames, but just in different terms.
The reason Vancouver gets the edge over Montreal is because certain Canucks have shown that they can be very hostile and dangerous...when their team loses Game 7 of the Stanley Cup Final.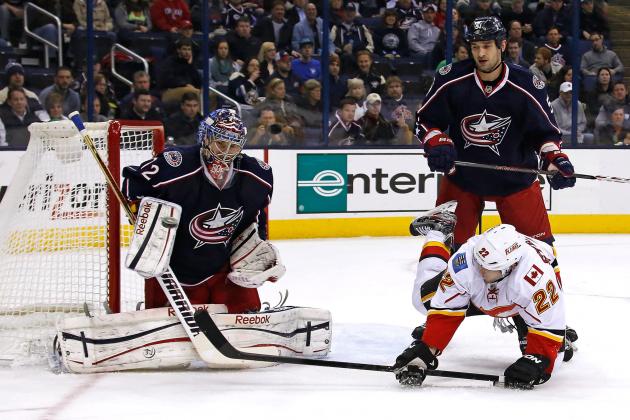 Kirk Irwin/Getty Images

The Blue Jackets got their name because Columbus was where many of the blue uniforms for the Union soldiers in the Civil War were made.
Some people used to think that Blue Jackets were a certain type of bee or wasp, like a yellow jacket, since the team used the old "Stinger" logo on its shoulders.
The mascot of the team is still Stinger, a huge yellowish-green bee with red eyes.
If the team was named after the Union soldiers who were victorious in the Civil War, then Blue Jackets would be a very intimidating nickname indeed, but the fact is that it was simply named after the jackets that the soldiers wore.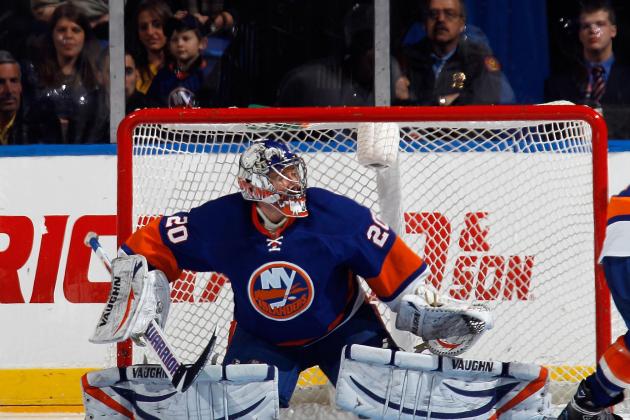 Bruce Bennett/Getty Images

The Islanders were given their nickname because they play on Long Island, but the name "Islanders" can be interpreted in many ways.
Obviously, it could just mean people who live on an island, but it could also mean people from native tribes who live on an island, people with excellent survival skills that are stranded on an island or people on fish stick boxes.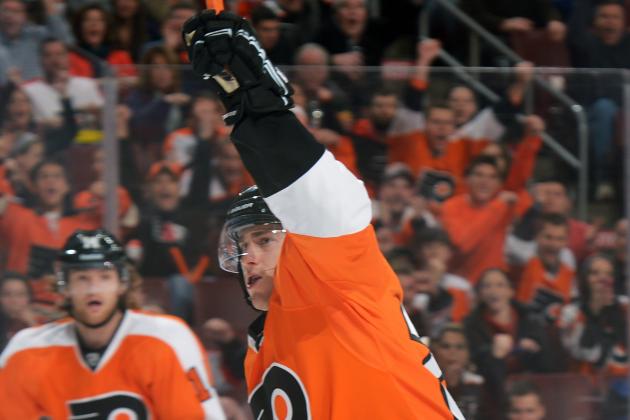 Drew Hallowell/Getty Images

Who's the winner of the worst speller contest? Flyers or Leafs?
The correct spelling of the Philadelphia team's nickname is "Fliers," but "Flyers" looks a lot better.
Now, I guess they could be named after sheets of paper or posters advertising events and such, but I highly doubt that.
The logo suggests that "Flyers" refers to anything that flies, and a hockey team that can fly up and down the ice as well as hit people like the Flyers have been known to do is very intimidating.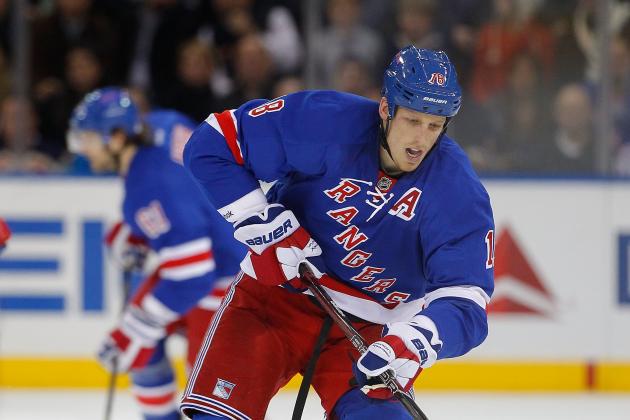 Paul Bereswill/Getty Images

The New York Rangers are part of the NHL's Original Six and were named by Tex Rickard, the owner of Madison Square Garden. The team was named "Tex's Rangers," and the name stuck.
A Ranger is usually a soldier or guard who defends something important. Sounds like a hockey team that should be very tight defensively.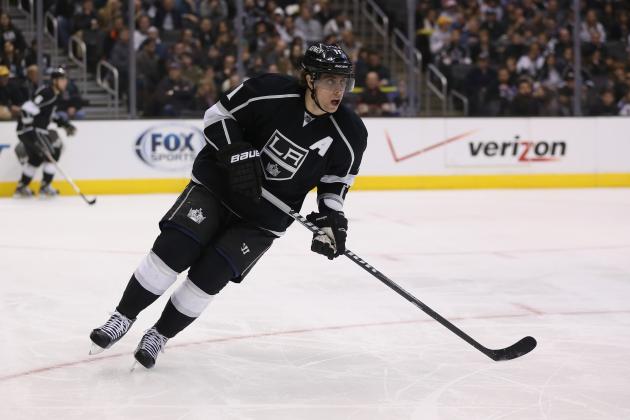 Jeff Gross/Getty Images

Kings rule countries, and the Los Angeles Kings ruled the NHL last spring, taking home their first Stanley Cup in a remarkable playoff run.
In a monarchy, the King is the most powerful person in the whole country.
However, kings can be overthrown, and 29 other teams are fighting hard to overthrow the Los Angeles Kings this season.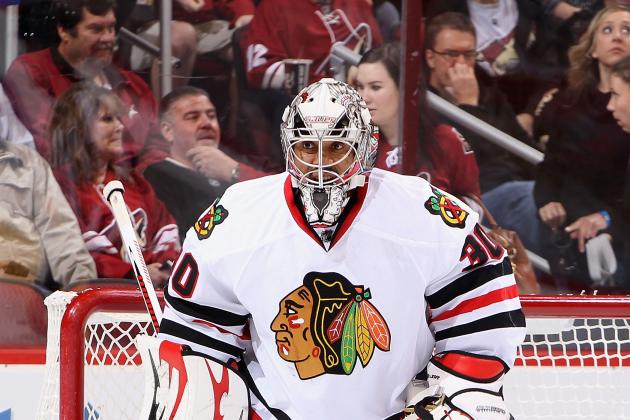 Christian Petersen/Getty Images

This is where this ranking gets tough.
The Blackhawk Indians were great warriors, and the Chicago Blackhawk team tries to exemplify the Blackhawks' passion on the ice.
Certain regiments in the military are also named after the Blackhawk Indians.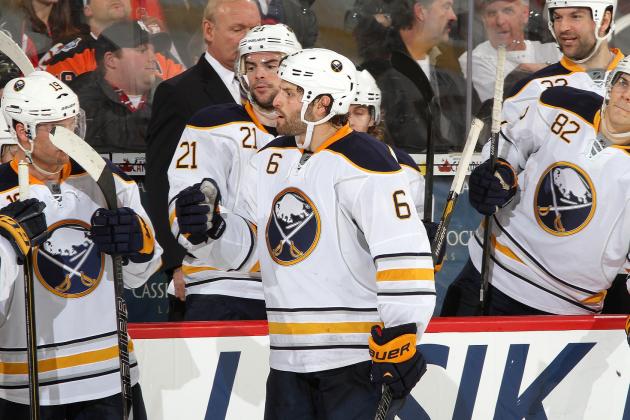 Jana Chytilova/Freestyle Photo/Getty Images

The logo is not a pair of scissors cutting a bison in half. It's a heck of a lot better than a slug with a bison's head though.
Remember that Flyers-Leafs contest for worst speller? Add in the Sabres.
The Sabres are named after sabers: a type of sword. The correct spelling is sabers, but there really isn't a reason that the team tried to switch it up.
Sabers are intimidating because, well, they are swords. The can inflict a lot of pain on an enemy. That's for sure.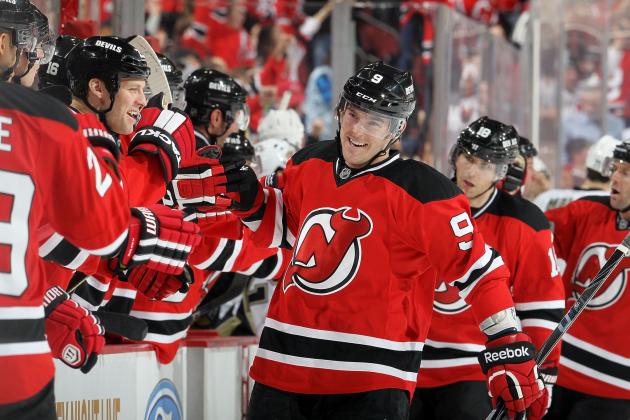 Jim McIsaac/Getty Images

The New Jersey Devils are not actually named after the Devil. They are named after the Jersey Devil: a legendary creature that is some sort of mix between a bat and a horse and many other animals.
The official website for people who try to hunt for the legendary creature is http://www.njdevilhunters.com/.
Obviously, the creature is likely a myth and has not harmed anyone, even if it is real, but the name is fairly intimidating, nonetheless.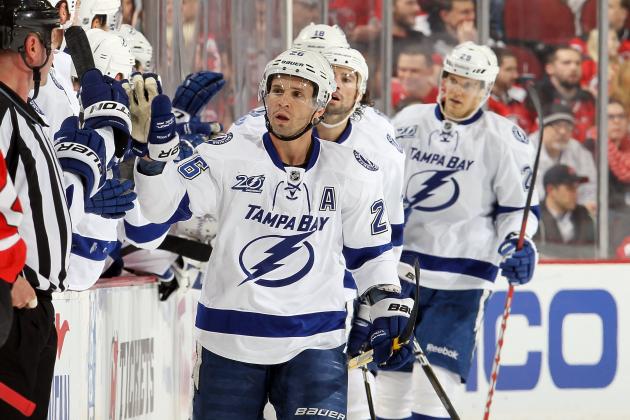 Jim McIsaac/Getty Images

Lightning can do a lot of damage if it hits a person, but as you've probably heard before, the chances of getting hit by lightning aren't exactly that big.
The old logos from when the team included black and grey in its color scheme were more intimidating, but this new one looks like some type of business logo.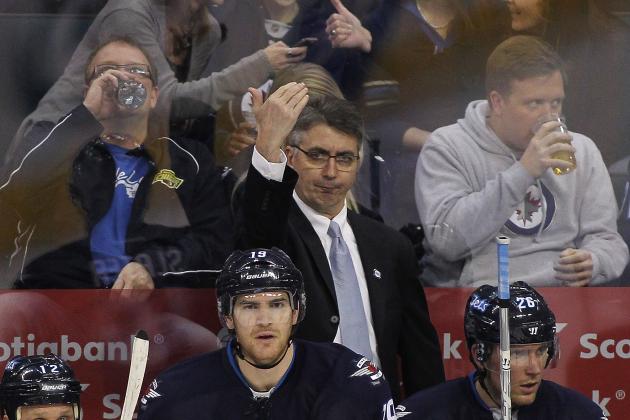 Marianne Helm/Getty Images

If this was still the old version of the Winnipeg Jets, they would be a lot lower on the list.
The old incarnation of Winnipeg's hockey team appeared to be based off of commercial jets used for transportation, but the new one is clearly a fighter jet.
Fighter jets are often flown by some of the most skilled pilots in the world, can travel at speeds that break the sound barrier and can shoot down opposing aircraft.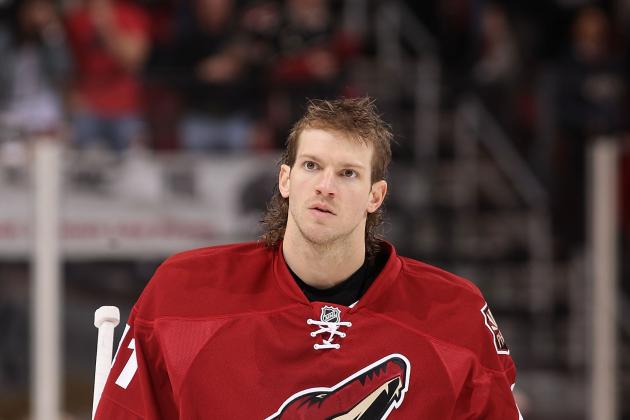 Christian Petersen/Getty Images

Coyotes are not as intimidating as wolves, but they are fearsome predatory animals that are still shy of humans but are very intimidating to other animals.
Sorry if this turns some people's stomachs, but here's a disturbing fact about coyotes:
Where I come from, coyotes eat unborn fawns out of pregnant does. Again, sorry if you didn't want to hear that.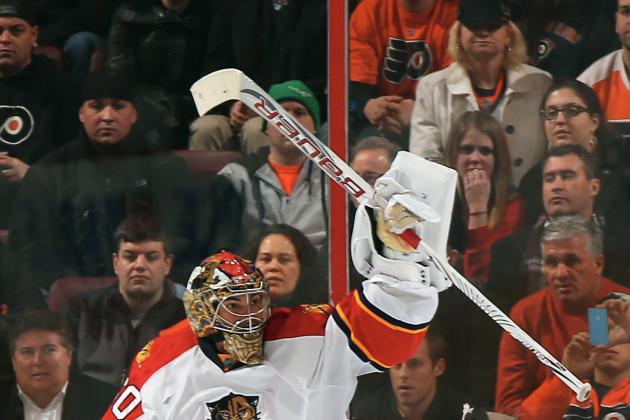 Elsa/Getty Images

Pumas, mountain lions, cougars, catamounts, panthers...whatever you want to call them, they're the same thing.
This big cat is one of the biggest predatory animals in North America and definitely strikes fear into the hearts of people who encounter it in the wild.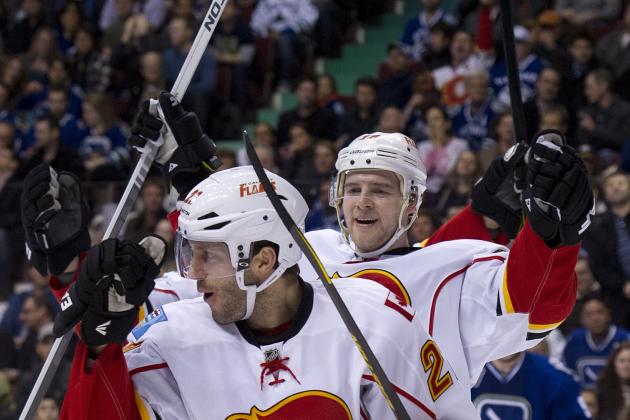 Rich Lam/Getty Images

Originally out of Atlanta, the Flames kept their name when they moved to Calgary.
The nickname came because of the fire that was started by General William Tecumseh Sherman that destroyed the city of Atlanta in 1864, near the end of the Civil War.
Fire can destroy many things and can cause severe burns to anyone who comes in contact with it, but it can always be put out by water or other substances.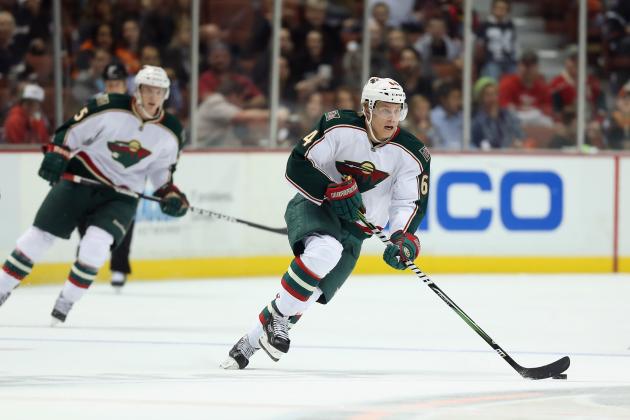 Jeff Gross/Getty Images

Minnesota has one of the coolest logos in sports, as it is a picture of wildlife with the sun, trees, a shooting star and a river made into the shape of a bear's or wolf's head.
The nickname "Wild" can be interpreted in many ways. It could be representative of all of the hostile predators and wildlife someone may run into, but it could also just be a tribute to the beautiful forests and lakes of Minnesota.
One interpretation is intimidating, the other is not. It all depends on each person's own opinion.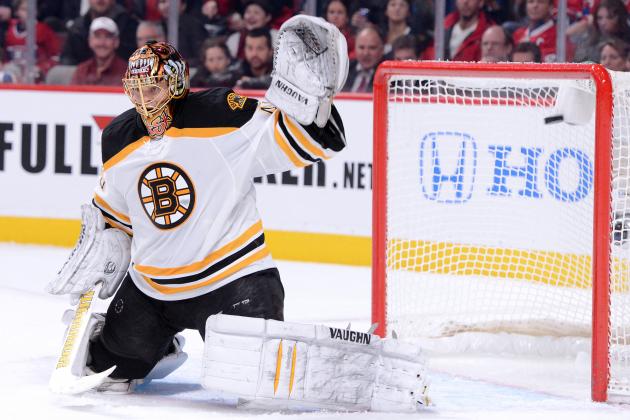 Richard Wolowicz/Getty Images

The big, bad Bruins. Sounds pretty intimidating, eh?
Boston's hockey team is named after the largest land predator on earth: the bear. For anyone who runs into a bear, especially a mother bear protecting her cubs, they're in trouble.
Naming a hockey team after a bear signifies that the team will give a strong and ruthless effort, defending its own goal and always on the hunt for more goals.
Doug Pensinger/Getty Images

When avalanches happen, everyone who lives on or near the mountain is in a lot of trouble.
Some people are buried in snow for days or weeks, and there is absolutely nothing that they can do to avoid one...except move somewhere else.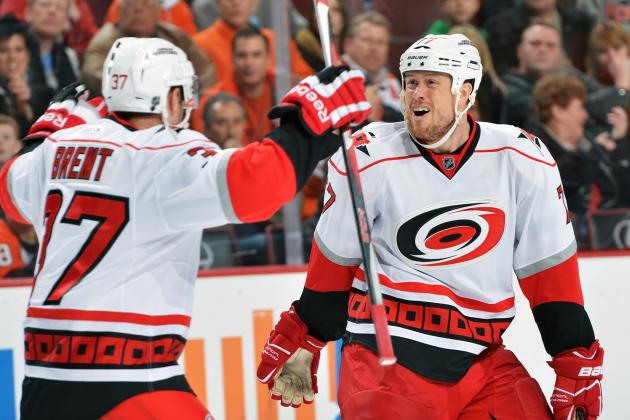 Drew Hallowell/Getty Images

Hurricanes can cause an awful lot of damage anywhere they hit. They cause mass floods, losses of power and destruction of cities and neighborhoods.
It can be argued that a hurricane is the most feared natural disaster possible, especially for those who live down south in hurricane country.
Hurricane Sandy devastated the East Coast a few months ago, showing how helpless people can be when met by the forces of nature.
Hurricanes can be extremely damaging indeed, but some are fairly weak and do not produce effects any more serious than normal thunderstorms.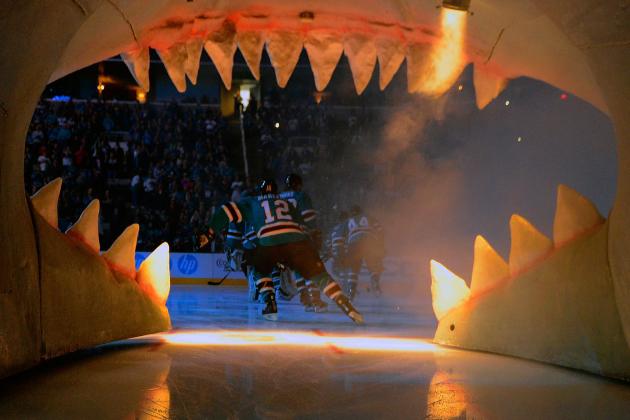 Thearon W. Henderson/Getty Images

There is no animal more intimidating than a great white shark, unless you're arachnophobic and have an intense fear of spiders or something like that.
Other than large whales, who eat merely krill and plankton, sharks are the largest carnivores on earth, and nobody in his or her right mind would dare to swim in waters infested with great white sharks.
The sheer size and strength of the shark makes it nearly the ideal nickname for a sports team when it comes to intimidation and fear.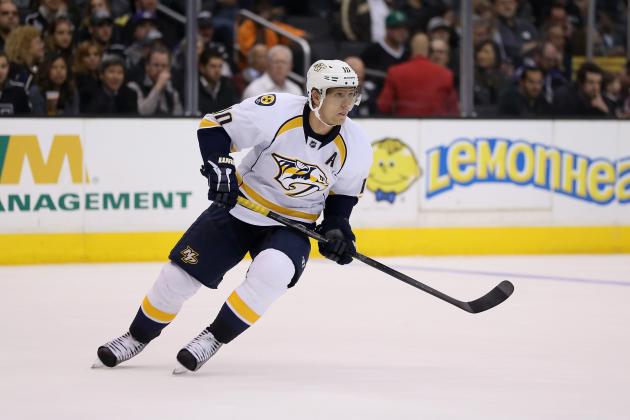 Jeff Gross/Getty Images

What do sharks, bruins, panthers and coyotes have in common? They are all predators.
The nickname of the Nashville hockey team culminates all of the world's most fearsome animals into one word, apparently making everyone else in the league seem like Nashville's prey.
The logo depicts a saber-toothed tiger after the remains of one were found buried underneath Nashville, but instead of naming the team the Saber-tooths or the Tigers, management went on to give the team one of the most fearsome names possible in sports.