Jamal Crawford, J.R Smith in Race for NBA's 6th Man of the Year Award
Brett Deering/Getty Images

An NBA team can be good with a solid starting lineup, but can be a championship contender with a strong bench.
While not as glamorous as a LeBron James or a Kevin Durant, an NBA "sixth man" is often one of the most important players on his team.
The sixth man can be utilized in a variety of different ways, and is primarily the orchestrating link between a team's starting lineup and the rest of their bench.
Many sixth man players, such as Manu Ginobili and last year's James Harden, infuse their teams with energy and intensity. They are viable scorers who play high minutes for their teams and are key components in maintaining or creating momentum on any given night.
As NBA All-Star weekend approaches, here are seven early candidates to be in contention for this year's award.
All statistics are from NBA.com, and are accurate as of February 12, 2013.
Begin Slideshow

»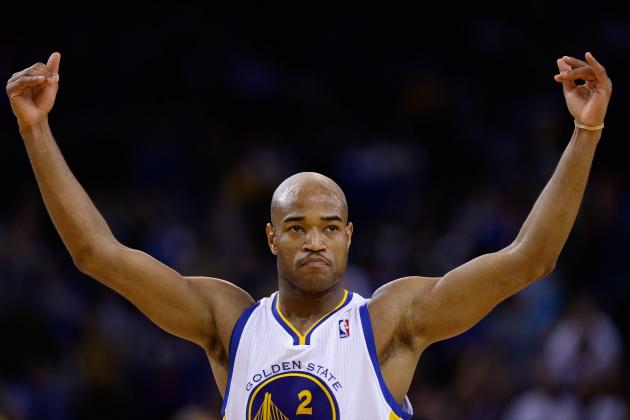 Ezra Shaw/Getty Images

Along with Carl Landry, Jarrett Jack has helped make Golden State's bench one of the best units in the NBA. The Warriors are currently sixth place in the Western Conference at 30-21.
Although Jack has missed his past three games with a lingering shoulder injury (where Golden State is 0-3), his production this season has been excellent.
Jack is the back-up point guard to Stephen Curry, and averages 12.8 points per game, 5.8 assists per game and 3.2 rebounds per game. He is also shooting over 40 percent from three-point territory.
In January, Jack had his best month of the season. He recorded 10 or more assists five times and only had four games where he did not score in double digits.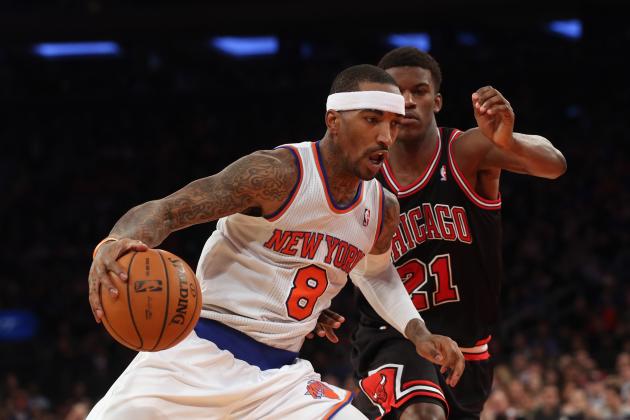 Bruce Bennett/Getty Images

One of the preseason favorites to win the award was J.R. Smith, and he has lived up to the hype.
This season, Smith has been a key ingredient in making the Knicks the second-highest scoring team in the Eastern Conference at 100.6 points per game. New York also has the second-best record in the conference at 32-17.
Smith averages more minutes than all other Knicks players except Raymond Felton and Carmelo Anthony. He is the second-highest scorer on the Knicks at 16.0 points per game, and also a strong rebounder and passer.
Smith's consistency has also been crucial. He has played in every game for the Knicks this season and has only failed to score in double digits eight times.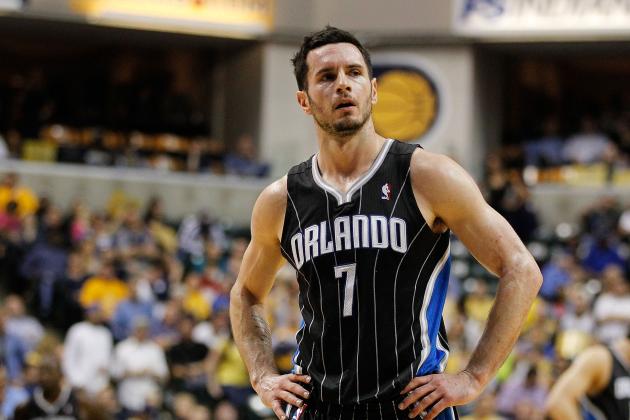 Gregory Shamus/Getty Images

Although the Orlando Magic sit near the bottom of the Eastern Conference with a 15-36 record, the play of J.J. Redick has been a bright spot this season.
Redick has long been thought of as a three-point specialist, but he has developed into a well-rounded player this season, and is having the best year of his career in numerous areas.
He is averaging 15.5 points per game, 4.5 assist per game, 2.4 rebounds per game and is shooting 45.7 percent from the field. These numbers are well above Redick's career averages (9.2 PPG, 1.9 APG, 2.4 RPG, 43.3 FG%).
In addition to Redick's excellent stats, he is also averaging more time on the court. This season, Redick is averaging 32.0 minutes per game, which is well over his career average of 21.9.
Chris Graythen/Getty Images

Technically, Ryan Anderson does not quite fit into the mold of a typical sixth man. He has actually started about one-third of games this season, but has primarily been the backup to the number one draft pick, Anthony Davis.
Anderson is a unique power forward who fits in the mold of Kevin Love. He is an agile mover who can score, rebound, pass and stretch the floor with a smooth three-point shot.
Anderson leads the Hornets with 17.1 points per game, and averages the second-highest playing time on the team with 31.3 minutes per game. He also shoots over 40 percent from beyond the arc. All of these numbers are career highs for the 24-year-old big man.
When compared with the other candidates, Anderson's statistics give him a very strong case for winning the Sixth Man of the Year Award. What will hold him back is the Hornets' record; New Orleans is just 18-34 and has the second-worst record in the Western Conference.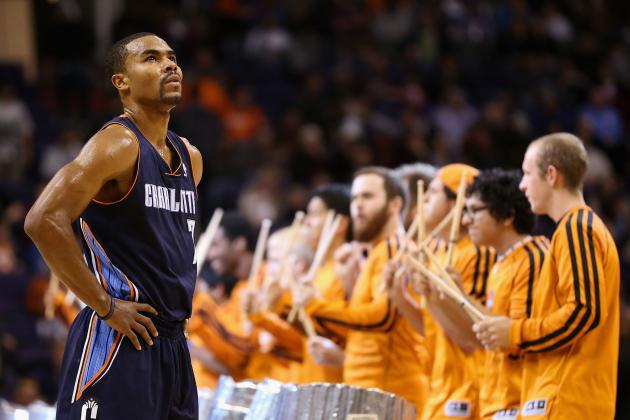 Christian Petersen/Getty Images

Guess which team leads the NBA in bench scoring?
That's right, the Charlotte Bobcats have the best second-unit in the league with 40.9 points per game.
The Bobcats are in a similar position as the Orlando Magic. They sit last in the Eastern Conference at 12-39, but have received strong play from a couple key bench players in Ramon Sessions and Ben Gordon.
From a scoring standpoint, Sessions is one of the best bench players in the league. He has played in every game this season, and is second on the Bobcats with 15.1 points per game.
One area that distinguishes Sessions is his ability to get to the free-throw line. He constantly attacks the basket and earns almost six free-throw attempts per game, which is easily the best on the Bobcats.
Do not expect Sessions to win this year's Sixth Man of the Year Award with other marquee names in the discussion, but he will be a viable bench option for future years to come.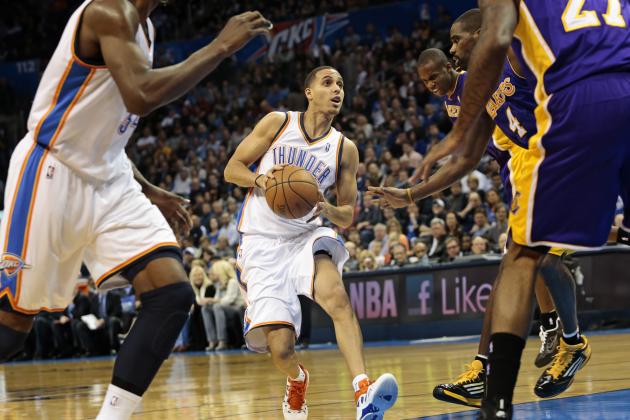 Brett Deering/Getty Images

It sure looks like the Oklahoma City front office knew what they were doing when they traded away James Harden last season.
Kevin Martin has seamlessly blended in as the third scoring-option on the Thunder, behind Kevin Durant and Russell Westbrook. The Thunder have not missed a beat since their run to the NBA Finals last season, and they are poised to contend for a title once again.
Martin's reliable bench play has helped Oklahoma City post the second-best record in the NBA at 39-12. The Thunder are also the highest-scoring team in the league with 106.4 points per game.
Martin's value, like Harden's, is his ability to take scoring pressure off of Oklahoma City's two superstars. He is averaging 15.3 points per game, and is also one of the best downtown shooters in the league with a 44.3 three-point percentage. Expect him to be a favorite to win the Sixth Man of the Year Award, along with Crawford and Smith.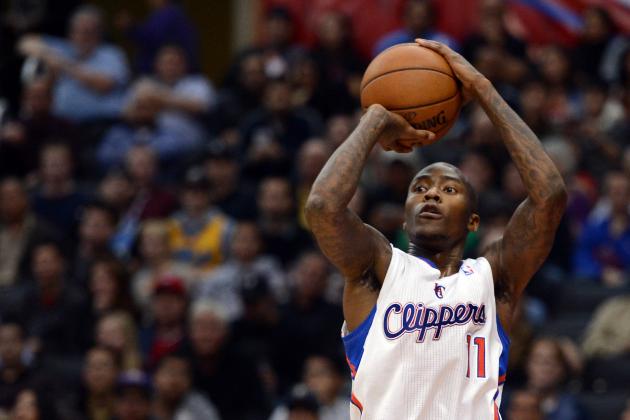 Harry How/Getty Images

Jamal Crawford was one of the heavy favorites to win the Sixth Man of the Year Award prior to the season, and he still appears to be the front-runner as All-Star Weekend approaches.
For the Clippers to make a deep playoff run, Crawford is a vital component. He leads a bench that is one of the primary reasons Los Angeles is a legitimate title contender this season. Currently, the Clippers are third in the Western Conference with a 37-17 record.
Along with Matt Barnes and Eric Bledsoe, Crawford has helped transform the Clippers bench into the second-highest scoring unit at 40.4 points per game, and third-highest rebounding unit at 18.0 rebounds per game.
Crawford has scored 20 or more points in 21 games this season. In fact, he is the second-highest scorer on the Clippers with 17.1 points per game, and has even outperformed Chris Paul in numerous categories.