Pros and Cons of the 2013 NFL Free Agent Class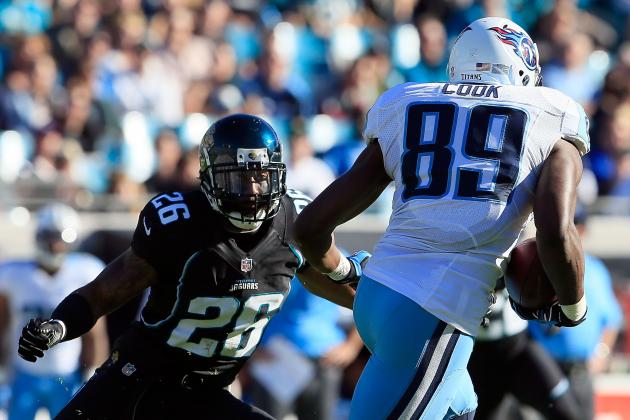 Sam Greenwood/Getty Images

As we turn our sights to the 2013 NFL free agency period, the top free agents are easy to identify.
This free agency class is like a sprawling used-car lot, there are some sleek corvettes—and there are some real lemons.
The shiniest toys will have their paperwork done by their original owners long before anyone else can take a peek under the hood. Free agents like Joe Flacco will be locked down before the gates even open to the general public.
Others will not have this luxury.
Others will have to put themselves out there and have their values tested on the open market. They will have their tires kicked, their hoods popped and their entire bodies of work test-driven.
New owners are looking for pro and for cons. New owners are searching for value. Here we look over the free agent class by positional grouping, and we'll do the same.
(Updated free agent player lists courtesy of Nick Mensio, Rotoworld.com)
Begin Slideshow

»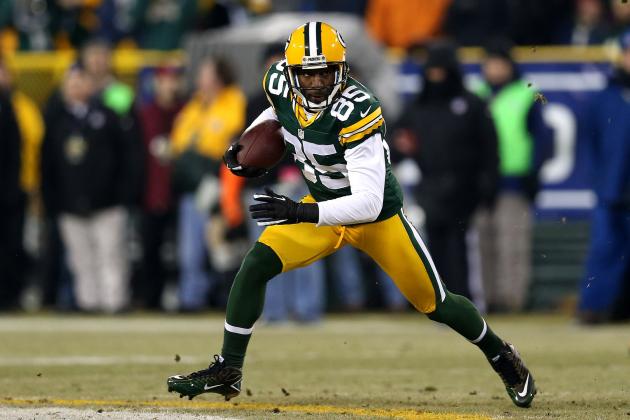 Jonathan Daniel/Getty Images

The wide receivers that will be coming available via free agency in 2013 look like an all-star cast.
Players like Mike Wallace, Dwayne Bowe, Wes Welker and Greg Jennings headline the list.
That's a lot of potential upside.
Bowe has proven that he is capable of pulling off 1,100-yard, 15-touchdown seasons and is entering what should be the prime of his career at 28, given the proper surrounding cast.
The best-case scenario for Bowe would be to line up opposite A.J. Green in Cincinnati. The Bengals will have around $55.1 million burning a hole in their pockets, thanks to the new 2013 "salary floor" under the new CBA. The Bengals need to make a splash.
Greg Jennings would be an excellent addition in Miami, who will hopefully be re-signing a free agent of their own in Brian Hartline.
Wes Welker is likely to get the franchise tag in New England, and while Mike Wallace would make sense to keep in Pittsburgh, it feels like his days as a Steeler have been numbered since he started complaining about his contract. The re-negotiation of Antonio Brown's deal in the middle of Wallace's temper tantrum should tell fans all they need to know about how Steelers conduct their business.
Here is the rest of the group, thanks to Nick Mensio at Rotoworld:
Danny Amendola
Julian Edelman
Donnie Avery
Jerome Simpson
Kevin Ogletree
Braylon Edwards
Austin Collie
Josh Cribbs
Domenik Hixon
Ramses Barden
Jabar Gaffney
Brandon Stokley
Brandon Gibson
Mohamed Massaquoi
Johnny Knox
Chad Johnson
Deion Branch
Mark Clayton
Donte' Stallworth
Brandon Tate
Ted Ginn
Devery Henderson
Louis Murphy
Derek Hagan
Chaz Schilens
Sammie Stroughter
Steve Smith (STL)
Devin Aromashodu
Adrian Arrington
Courtney Roby
Jason Hill
Greg Camarillo
Kassim Osgood
Roscoe Parrish
Mike Williams (SEA)
Lee Evans
Micheal Spurlock
Mike Sims-Walker
Legedu Naanee
Ruvell Martin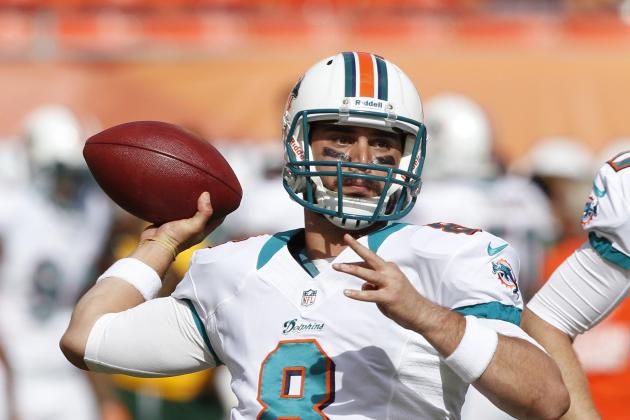 Joel Auerbach/Getty Images

When Matt Moore and Jason Campbell are gems, it is a terrible year for QBs in free agency
Joe Flacco is technically a free agent, but there is absolutely no way he is going anywhere. The Ravens will either re-negotiate his deal or slap a franchise tag on him. GM Ozzie Newsome has to decide whether the organization should just bite the bullet and re-structure for the reported $20+ million Flacco is seeking or save the team $6 to $7 million by franchising Flacco, making the QB prove 2012 was no fluke.
Remember, Flacco was a mediocre regular-season QB in 2012 before catching fire in the playoffs. Making him the highest-paid player in football is no small commitment.
When looking over the QBs who are available, it's easy to wonder if half these guys are still even in the league, making for a sticky situation for QB-needy teams.
Ultimately, The 2013 NFL draft class of QBs is a crapshoot.
With no one prospect emerging from a pack of 6-7 players behind Geno Smith, these teams may be wise to build in other areas and (gulp) bring in one of these guys as a one-year scab.
Matt Moore
Tarvaris Jackson
Jason Campbell
David Garrard
Josh Johnson
Byron Leftwich
Vince Young
Matt Leinart
Rex Grossman
David Carr
Derek Anderson
Drew Stanton
Chase Daniel
Brian Hoyer
Charlie Batch
Bruce Gradkowski
Kellen Clemens
Tyler Thigpen
Josh McCown
Sage Rosenfels
Seneca Wallace
A.J. Feeley
Troy Smith
Luke McCown
Chris Redman
John Beck
Jordan Palmer
J.P. Losman
Kevin O'Connell
Otto Greule Jr/Getty Images

St. Louis RB Steven Jackson headlines a decent crop of good plug-and-play RB veterans scheduled to hit free agency.
Jackson is not technically a free agent, but since he has a player option on his contract in his final year, it is up to him to decide if he would like to accept the $7 million option before March 12 or enter the free market.
Jackson is still undecided according to the St. Louis Post-Dispatch.
"We're going to sit down this next coming month, in February. Both sides have been very classy about how they've handled the situation. We're going to talk about my possibilities, where I want to go, and does it fit? I believe we'll get everything resolved before March."
Jackson would be wise to take less in order to work out a long-term deal.
Reggie Bush, another player scheduled to hit the open market, only got a $10 million deal two years ago and is not expected to earn more than that this go-round. Being in your late twenties at running back is different than being that age as a wide receiver or QB.
In other words, Reggie and S-Jax are getting too old for a raise.
If Jackson can lock up a deal to keep him in St. Louis, it is safe to say that his agent, Eugene Parker, may advise taking the Rams up on the offer.
Ahmad Bradshaw is a new addition to the market and should draw interest from numerous teams despite having a foot made of metal rods and Frankenstein screws. Green Bay would be a terrific destination, as the Packers need a running back and feature an offense that thrives when their runner gets around 18 carries a game. This could lead to Bradshaw playing "fresh" for the first time in many seasons.
As for the rest of the class:
Rashard Mendenhall
Cedric Benson
Shonn Greene
Bernard Scott
Felix Jones
Peyton Hillis
Danny Woodhead
Cedric Peerman
Rashad Jennings
La'Rod Stephens-Howling
Justin Forsett
Javon Ringer
Ronnie Brown
Tim Hightower
Chris Rainey
Kevin Smith
Brian Leonard
Mike Goodson
Jalen Parmele
Ryan Grant
Steve Slaton
Thomas Jones
Joseph Addai
Mewelde Moore
Cadillac Williams
Jackie Battle
Kahlil Bell
Tashard Choice
Brandon Jackson
Stefan Logan
Jerome Harrison
Tyrell Sutton
Darius Reynaud
Kregg Lumpkin
Al Bello/Getty Images

All-star Offensive guards usually aren't household names, even to the biggest NFL fans, and this group is no all-star team.
The obvious headliner is Andy Levitre, who has been a huge part of the Bills' success running the ball and a key cog in the middle of their offensive line. He'll command one the more lucrative deals on the free agent market in 2013, despite the fact that NFL teams do not like to overspend on interior offensive line.
Brandon Moore of the Jets is underrated but no spring chicken at age 33. It will be interesting to see whether the Jets are smart enough to try and re-sign him, despite their terrible cap situation.
While there is a wealth of abundance along the interior of the offensive line in the 2013 NFL draft, more than a few of these guys won't have NFL jobs in 2013.
Donald Thomas
Louis Vasquez
Lance Louis
Eben Britton
Jake Scott
Ramon Foster
Kevin Boothe
Geoff Schwartz
Matt Slauson
Stephen Peterman
Leroy Harris
Tyronne Green
Chad Rinehart
Garrett Reynolds
Mike Pollak
Deuce Lutui
Kory Lichtensteiger
Antoine Caldwell
Chilo Rachal
Nate Garner
Chris Spencer
Rex Hadnot
Vince Manuwai
Rob Turner
Chris Williams
Leonard Davis
Jeremy Bridges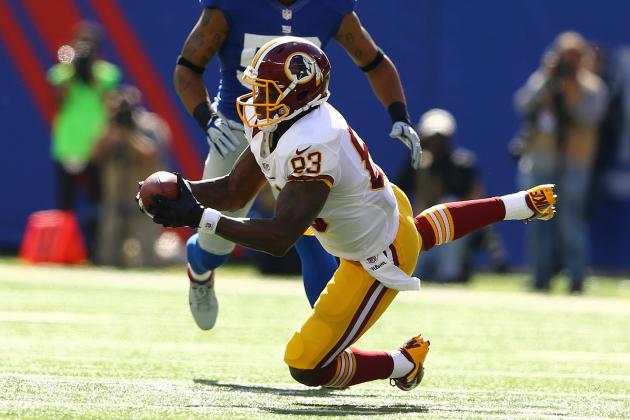 Al Bello/Getty Images

Tight end is the most stacked group in free agency, which is music to the ears of teams such as the Atlanta Falcons.
Fred Davis is an athletic playmaker that could be a star if he cleans up his act off the field.
Dustin Keller has been under-utilized his entire career, due to the horrible play of Mark Sanchez.
Jared Cook is arguably one of the NFL's most freakish athletes but never seemed to find a real spot in Tennessee.
Martellus Bennett was once thought of as a blocking TE before joining the Giants, where coach Mike Pope used him as a red-zone receiving threat.
Brandon Myers was a godsend in 2012 for the Raiders and had the most receptions of any receiver on the team.
James Casey looked like the Texans "Aaron Hernandez" during preseason camp, but wasn't even part of many game plans.
On top of those guys, there are even more big names on the TE list.
Fred Davis
Dallas Clark
Ben Watson
Anthony Fasano
Delanie Walker
Kellen Winslow
Todd Heap
Jeremy Shockey
Visanthe Shiancoe
Chris Cooley
Dante Rosario
Travis Beckum
Alex Smith
Cameron Morrah
Leonard Pope
Billy Bajema
Gary Barnidge
John Phillips
Will Heller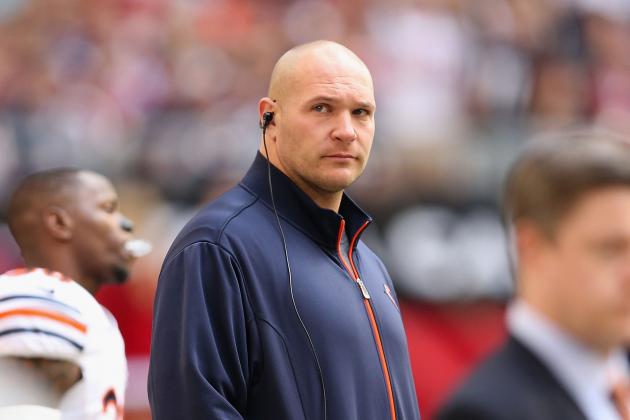 Christian Petersen/Getty Images

It's hard to imagine Brian Urlacher in any uniform other than the Chicago Bears, but he's set for free agency and not the player he used to be.
The Bears will need to free up some cash in order to keep Henry Melton around, and under new DC Mel Tucker, getting pressure bringing only four defensive lineman will be emphasized. The Bears won't be retaining Urlacher for memory's sake alone.
Of course, Urlacher wants to stay in Chicago, as he told ESPNChicago.com,
"There's a lot of things going on beyond football for myself. I love football. I love to play. I love this organization. I'd still like to keep playing here. This is where I made my home. I'm going to stay here. My children are here, and I've got a lot of things going for me other than that.

"But I want to keep playing football and I want to play it here."
Rey Maualuga has proven to be a good two-down player. Despite his struggles in pass protection, he may be intriguing to a 3-4 team as a strong-side linebacker.
Larry Foote was once thought of as among the league's elite, but like Urlacher, has seen his production dip in recent years—turning 33 during the 2013 NFL season, he may not draw too much attention.
Dannell Ellerbe made a name for himself during the Ravens 2012-2013 Super Bowl run, and it was perfect timing, as there is little chance he will be retained when GM Ozzie Newsome starts clearing out some room for Joe Flacco's new deal.
Tim Dobbins
Moise Fokou
Brad Jones
Bradie James
Keith Brooking
Chase Blackburn
Ernie Sims
Jasper Brinkley
E.J. Henderson
Paris Lenon
Mike Peterson
Channing Crowder
Brandon Siler
Barrett Ruud
Larry Grant
Tavares Gooden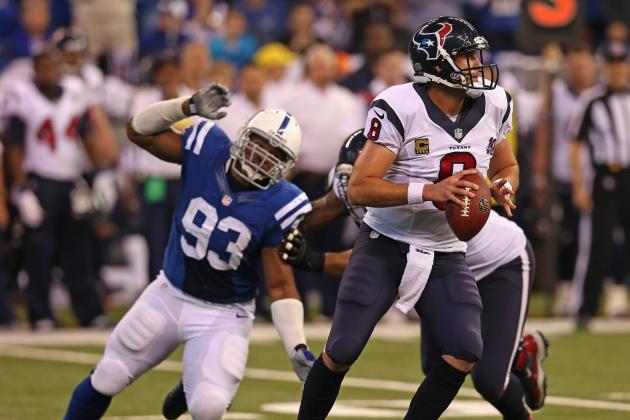 Jonathan Daniel/Getty Images

Whether teams are looking for a pass-rushing 4-3 defensive end or a 3-4 outside linebacker to bring pressure, the options are all over the place, but as usual, will come with hefty price tags.
Dwight Freeney of the Colts was given $14 million last year to see how things would work out in Chuck Pagano's 3-4 scheme, brought in from Baltimore. While Freeney was better-than-average, it is likely that the Colts will be parting ways with one of their best pass rushers in history, just a year after parting ways with Peyton Manning, the man who built downtown Indy.
In regards to Raven Paul Kruger, Ozzie Newsome has said the Ravens will not make the same mistake in 2013 as they did in 2001. By this, he means holding on to the core group that won them a Super Bowl without keeping an eye towards the future. Kruger will be one of the hottest names in free agency and may end up replacing Freeney in Indianapolis, reuniting him with his old defensive coordinator.
Cliff Avril has the Lions in a tough spot. The Lions salary cap is a mess, and Avril won't come on the cheap, after turning down a three-year, $30 million deal last summer. Avril had a down season in 2012, a contract year. He was playing under a franchise tag and was dealing with a back injury. Avril can play in the 4-3 or the 3-4, but when surveying possible suitors, keep a close eye on which teams play on grass surfaces, as Mlive reports.
The Texans would love to keep Connor Barwin, but with all the other needs they face, the money simply is not likely to be there. They need to re-sign Glover Quin, address the interior of their offensive line, and find Matt Schaub more receiving weapons. While Barwin's numbers were down in 2012, that had quite a bit to do with the transcendent play of J.J. Watt, and DC Wade Phillips using Barwin more often dropping into coverage and occupying zones.
As for a few other names garnering consideration:
Osi Umenyiora
Israel Idonije
Michael Johnson
Michael Bennett
Matt Shaughnessy
Mike DeVito
Andre Carter
Kenyon Coleman
Juqua Parker
Darryl Tapp
William Hayes
Kyle Vanden Bosch
Ray Edwards
Lawrence Jackson
Anthony Spencer
Shaun Phillips
Victor Butler
Daryl Smith
Philip Wheeler
Erin Henderson
Thomas Howard
Manny Lawson
Kaluka Maiava
Leroy Hill
Justin Durant
Michael Boley
DeAndre Levy
Nick Roach
Jonathan Casillas
Gerald McRath
Will Witherspoon